2019 Subaru Chiffon Review
Following the success of the first-generation Subaru Chiffon that was in production from 2016 to 2019, Subaru has released the second-generation in July 2019. It's a rebadged version of the Daihatsu Tanto which is supplied to Subaru under an OEM agreement. In Japan, its classified as a Kei car which is the smallest car category, while in Kenya, it's classified as a mini passenger van. It compares closely with the Suzuki Spacia with which they share many similarities such as the body styling and interior space.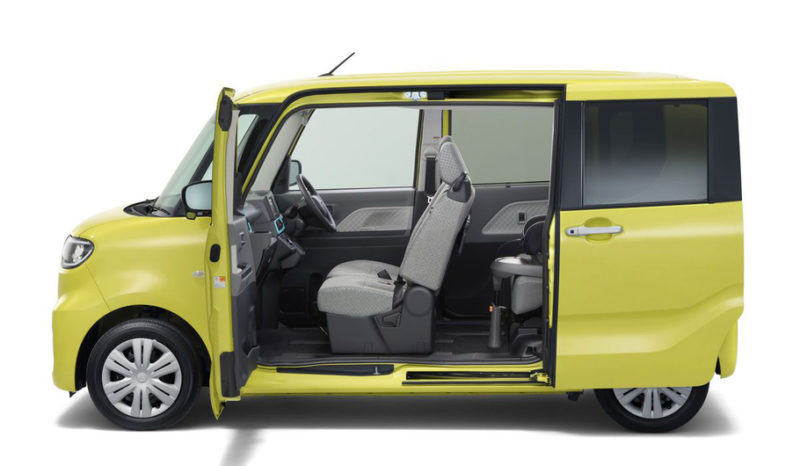 The Interior
It seats 4 people in a two-row configuration with some space to spare for luggage. The seating arrangement is comfortable with long sliding seats that allow the cabin to be adjusted for various applications such as carrying people or luggage. The high roof and walk through space make it practical for people to move in between rows.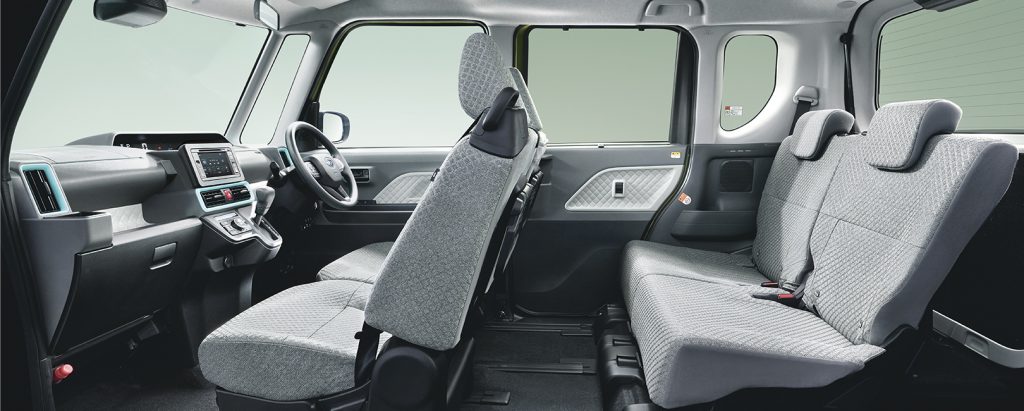 The Exterior
The Subaru Chiffon looks like a mini van and features what Subaru calls the miracle door which is basically a single door covering the front and rear door spaces by eliminating the B pillar. The exterior shape is boxy and angular which gives it a more utilitarian look.

Safety and Technology
It comes with Smart Assist, adaptive driving beam, adaptive speed control with vehicle speed tracking function, lane keeping control, smart panorama parking assist, sign recognition function, collision safety body, SRS airbags, improved vision performance among others.
The Powertrain
The Subaru Chiffon is powered by a three-cylinder 660cc petrol engine with a power output of 52hp with a peak fuel consumption of 27.2 Km/L and available in both normal and turbocharged versions. It has dual intake ports, multiple ignition, optimized combustion chamber size and a smooth acceleration thanks to the newly developed CVT.
Subaru Chiffon Competitors
Suzuki Spacia and Daihatsu Tanto
Where to Buy the Subaru Chiffon in Kenya.
If you are interested to buy or import the Subaru Chiffon, get in touch with us.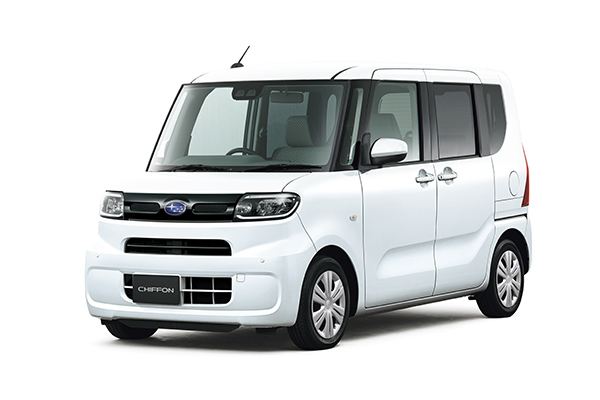 Images courtesy of Subaru Japan
---
If you have a question about this model or any other automotive questions, you can now get answers on our forum.
If you want to sell or trade-in you vehicle, you can list it for free via our seller portal.
If you wish to purchase this model local or abroad, you can do that via our marketplace.