5 Dashboard Cameras You Should Consider Buying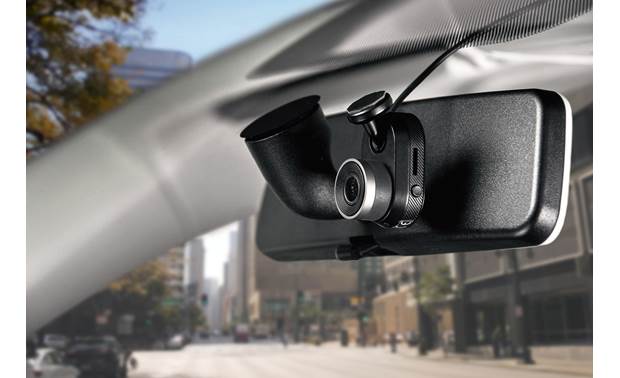 With the prevalent cases of car parts theft, hit and runs and reckless driving in Kenya, it's more important than ever to invest in a dashboard camera for your car. There are even more benefits to owning a dashboard camera than security purposes. Luckily, the camera doesn't have to be very high quality or expensive. In fact, there are a number of affordable dashboard cameras in the market right now that don't compromise on image quality or durability. They range from Ksh 5,000 to Ksh. 20,000 and can shoot up to 4K quality. Here are our top 5 dashboard cameras you should consider buying.
Nextbase 422GW
This is one of the more expensive on the list got for Ksh 16,000 on Amazon. The price is justified as this camera offers an array of impressive features including Wi-Fi and Bluetooth connectivity, built-In Alexa for voice commands and a 140-degree wide-angle camera. These features make driving with this camera more convenient than others in the market. However, it has a 2.5-inch screen which is rather big and can be destructing while driving.
Vanture N1 Pro
This camera is probably the best budget-friendly dashboard camera in the market. It costs Ksh 8,000 from amazon and with this price tag comes stellar images both in the day and night, compact body so it doesn't get in the way and 160-degree wide-angle lens. The Vanture also has a battery compartment so it can work without the USB connectivity.
Garmin Dash Cam Mini
The Garmin is described as a car-key sized dashboard camera. True enough, it's a very compact camera with impressive features. It can comfortably fit on your rearview mirror hence staying out of your peripheral view. It has a 140-degree wide-angle view that can capture images as far as 4 lanes, Wi-Fi connectivity and automatic incident detection which enables recording. This reliable and practical dashboard camera goes for Ksh. 13,000 on Amazon.
Apeman C450
For its price, this dashboard camera some great features. The Apeman 450 costs Ksh 5,000 on Amazon making it the cheapest on our list. This obviously means that it doesn't have many functions that the more expensive dash cams have such as WI-Fi connectivity and crisp images. However, this camera does its job beyond expectation. It has a large 3-inch LCD screen for a good display and records up to 1080p. It performs well in low light thanks to the big aperture. Additionally, it has a 170-degree wide-angle lens which is the widest on our list.
Go Pro Hero 5
Go Pros weren't designed to be dashboard cameras. For starters, this would be very expensive equipment to repurpose as a dashcam. However, the older models are a bit cheaper which solves the issue of costs. The Go Pro Hero 5 costs Ksh. 16,000 without the housing and mounting costs which would roughly add to Ksh 20,000. This is definitely the most expensive camera on our list but it offers great features to more than makeup for the cost. You get 4K recording, 12-megapixel ultra-wide-angle lens, waterproof in case of spillage and overall, better quality footage.
---
If you have a question about this model or any other automotive questions, you can now get answers on our forum.
If you want to sell or trade-in you vehicle, you can list it for free via our seller portal.
If you wish to purchase this model local or abroad, you can do that via our marketplace.