Mazda Skyactiv Technology – Indepth Look
By working on the basics, Mazda created the Skyactiv technology that elevates the car's performance to new heights. It offers more than just an efficient engine but a full range of technologies including the chassis, transmission and body that work together for optimum performance. Mazda came up with the Skyactiv technology to equip its cars with the latest technology without compromising its designs, drive and feel. From 2011, Mazda cars came with Skyactiv technology starting with the Mazda Axela.
Mazda now boasts of some of the best performance cars with pleasant driving experience. From cleaner emission engines to smoother transmissions, here's what the Skyactiv technology is all about.
Clean Engines
This innovation was inspired by the need to produce safe and environmental friendly cars in line with the new emissions policies. To ensure that their engines were on top of these standards, Mazda produced the Skyactiv-G (petrol) and Skyactiv-D (diesel) engines respectively.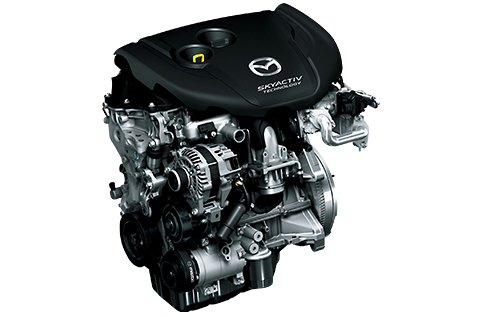 Both Skyactiv engines have reduced their fuel compression to an impressive ratio of 14:1 which is the lowest in the world. This reduces the pressure and temperature for the engine to work which means the carbon emissions are much lower than most engines.
Smooth Transmission
Skyactiv-Drive is part of the Mazda's Skyactiv technology which optimizes the driving experience. The 6-speed automatic transmission gives the driver a feel of a manual transmission. It uses the advantages of continuously variable (CVT), dual-clutch and conventional automatic transmissions for a pleasant drive and feel.
The lock-up clutch ratio has been raised from 64% to 88% while driving which allows the engine output to go directly to the wheels. Therefore, the Skyactiv technology improves acceleration and reduces fuel consumption. Mazda also corrected the negative effect of a higher lock-up range which involves some harshness, noise and vibration.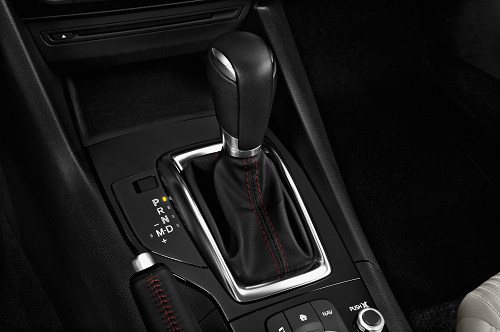 Lighter Body & Chassis
A lighter body and chassis means less fuel consumption and better performance. Therefore, the Skyactiv technology reduced the car's body weight by 8% lesser than its predecessor and the chassis weight by 18%. However, a lighter car could also pose a couple of challenges including instability. Therefore, Mazda engineers tweaked the car's designs by having continuous straight lines from front to rear which streamlines the car increasing rigidity.
Mazda also increased its safety performance. This new structure absorbs impact and disperses it in different locations. Additionally, they use weld bonding to reinforce the structure and ensure it's rigid enough.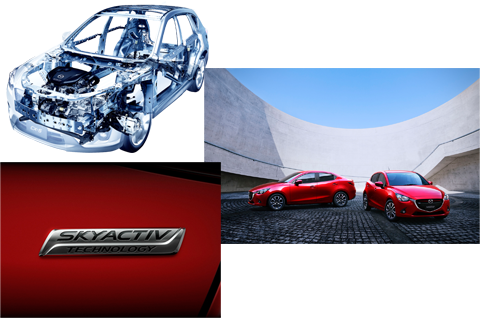 Models with Skyactiv Technology
It's easy to identify vehicles that have the Skyactiv technology from the distinct silver badge bearing the name and a blue or grey coloured engine. This technology isn't in every Mazda vehicle yet. However, the company is working on it. However, it can be found in a wide variety of cars including:
Mazda Atenza
Mazda Axela
Mazda CX-3
Mazda CX-5
Mazda Demio
Mazda MX-5
The Skyactiv technology is a well-rounded car technology that has set high standards in the market with its impressive innovations. Everything works better with this technology which has made Mazda a popular choice for many drivers and aspiring car owners.
Images Courtesy of mazda.com
---
If you have a question about this model or any other automotive questions, you can now get answers on our forum.
If you want to sell or trade-in you vehicle, you can list it for free via our seller portal.
If you wish to purchase this model local or abroad, you can do that via our marketplace.