The Meaning Behind A Number Plate In Kenya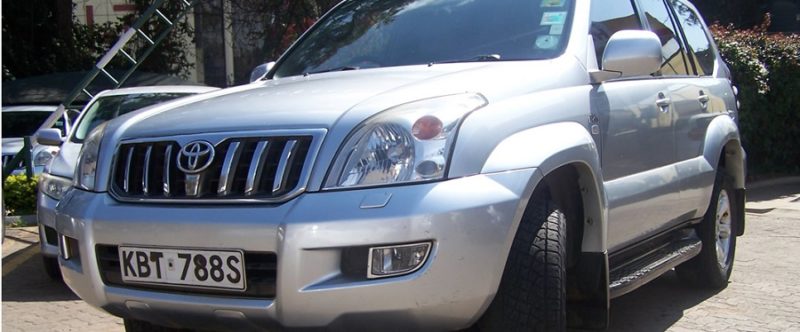 A number plate is an indication of status or rank in society. It's also a way to distinguish dignitaries on the road. This is why many strive to customize their number plates such as getting their name or favourite number permanently linked to their automobile. Additionally, there's a meaning behind every number plate that many aren't aware of.
The first vehicle to be registered in Kenya was in 1920 and they adopted a rather simple numbering system. Each district had an assigned letter. For instance, Kiambu district was N and Kisumu was E, followed by a serial number of Y-XXXX. The K-prefix system started in the 1950s. This system has evolved to accommodate more registration.
If you're observant, you will notice so many different types of number plates on Kenyan roads. Some are a different colour and others are a different shape. Here's what different number plates on Kenyan roads mean.
Civilians
The most common number plate is the white at the front and yellow at the back with black print which indicates that it's a civilian car. They all begin with a "K" to indicate the Republic of Kenya.
National Government
Before devolution, all government vehicles used the initials "GK". Nowadays, vehicles belonging to the national government of Kenya use these initials. This includes state cars, police chase cars and presidential escorts.
County Government
Each governor's number plate bears the initials "GVN" followed by the county code. For instance, Mombasa Governor's vehicle will bear the number plate "GVN001". All other vehicles belonging to county governments use CG. For instance, Kiambu county (County 22) government officials use vehicles with a registration number starting with 22 CG.
Army
Army vehicles bear the initials of their specific unit. For instance, Kenya Defence Forces vehicles have number plates beginning with "KDF". Their numbering system also follows international methods.
Diplomats
Diplomatic number plates bear the initials CD and the position that the given country recognized Kenya's independence. For instance, Germany was the first country to recognize Kenya's independence. Therefore, all German diplomatic cars bear the number plate "1 CD 15 K". The embassy allocates this number to the diplomat depending on their rank. It's then flowed by the initial "K" meaning embassy of Kenya.
International Organisations
These vehicles have a distinct red number plate with white lettering. For the United Nations, it bears the initials "UN" while other international organizations have the prefix "KX".
Customized
If you're a civilian and you want to stand out from the rest on the roads, you can simply have a customized number plate. However, this will cost you Ksh 1,000,000 per year to have a number plate that is unique to you.
Trailers, Motorbikes & TukTuks
These vehicles bear a unique number plate to avoid burdening the system. Motorbikes and TukTuks have a four-letter plate that is both yellow with black lettering. Trailer beds have a yellow number plate that starts with a "Z".
The shape of the number plate depends on whether you bought the car as new or used. Cars from the showroom with zero mileage have a rectangle shape at the back with the number running across the entire plate. Imported second-hand vehicles have a square rear number plate and the numbers are in two rows.
If you really want to tell who is who on the road, look at their number plate.
---
If you have a question about this model or any other automotive questions, you can now get answers on our forum.
If you want to sell or trade-in you vehicle, you can list it for free via our seller portal.
If you wish to purchase this model local or abroad, you can do that via our marketplace.