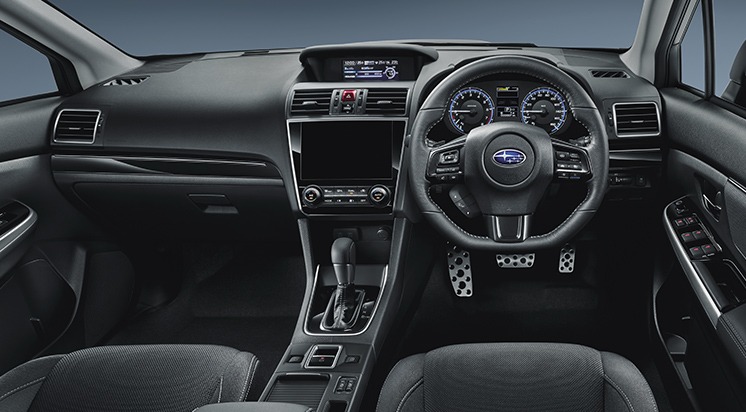 As part of its 60 Aniversary celebration, Subaru has anounced the Levog "1.6 GT EyeSight V – SPORT. The Levog will be released on January 15 2019. The Levorg is based on 1.6 GT Eyesight, a special specification car for SUBARU's 6th Anniversary celebration. Seems Subaru are keen on putting their safety feature out there. EyeSight is Subaru's driver assist technology that monitors traffic movement, and optimizes Cruise Control. According to Subaru, EyeSight has helped reduce crashes with Injuries up to 85%.
Features
engine
1.6 L DOHC 16 valve dual AVCS 
direct injection turbo "DIT"
Drive system
AWD (all-wheel drive at all times)
transmission
Linear Toronic
Maximum output
125 kW (170 PS) / 4800 to 5600 rpm
Maximum torque
250 N · m (25.5 kgf · m) / 1800 – 4800 rpm
Fuel Consumption
16.0 km / L
The Subaru Levorg was first sold in the Japanese Market in May 2014 and later introduced to the European market in 2015.
Images courtesy of subaru.com 
Trade in or Sell Your Car
If you currently own a car that you want to sell or trade-in, we can help you to;
1. Sell it quickly and conveniently to thousands of buyers on our website.
2. Trade-it in for a new one. We work with trusted dealers and you get the car of your choice.
3. Get financing and hire purchase terms on the car you choose.
Simply list your car on our website through this link and let us do the rest. You get these services for only Ksh. 500.
Related Cars for Sale on Topcar
---
Categories:
Car News and Tips
,
International News