Subaru Trezia Kenya: Reviews, Price, Specifications
Subaru Trezia Reviews
The  Subaru Trezia is a compact hatchback that was in production from 2010 to 2016 and is the same as the Toyota Ractis. In 2008, Subaru entered into a partnership with Toyota and its subsidiary Daihatsu Motors giving it access to Toyota Ractis among others. Consequently, it was rebadged and sold as the Trezia to fill the gap that was left by the Impreza which was upgraded to a higher class.
Similar to the Toyota Ractis, the Subaru Trezia employs two engines: a 1.3-Litre 1NR-FE engine and a 1.5L 1NZ-FE engine which only come with a CVT Transmission and are available in either 2WD or 4WD.
The grading system is also mirrors that of the Ractis; The Trezia iL equivalent to X in the Ractis, the Trezia iS equivalent to G in the Ractis, the i TYPE EURO equivalent to S in the Racts and the 1.5iL Panorama equivalent to the 1.5G in the Ractis.
Subaru Trezia Price in Kenya: Subaru Trezia Price and Cars for Sale in Kenya
Subaru Trezia Photos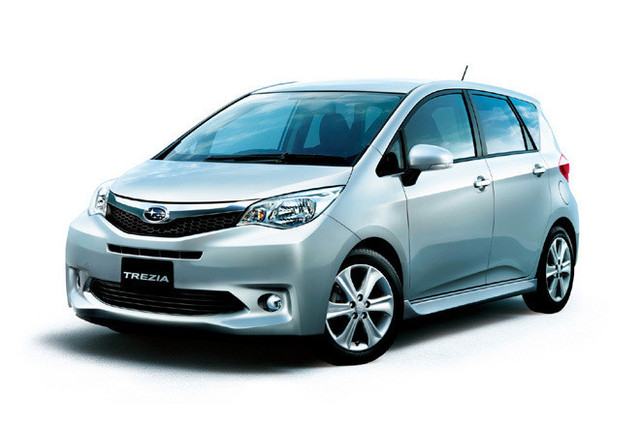 ---
If you have a question about this model or any other automotive questions, you can now get answers on our forum.
If you want to sell or trade-in you vehicle, you can list it for free via our seller portal.
If you wish to purchase this model local or abroad, you can do that via our marketplace.