Toyota Fortuner Prices below are generated in real time from listings on Topcar Marketplace. Click on each link to see the cars on sale.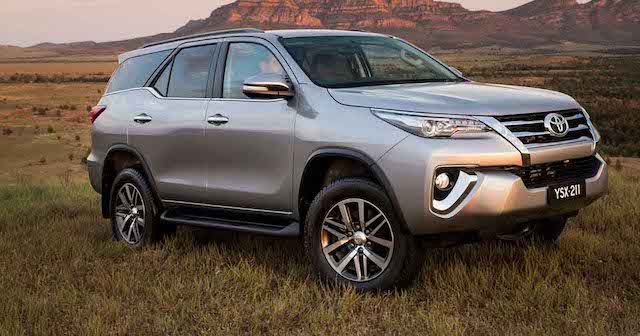 Toyota Fortuner Review
The Toyota Fortuner is a full sized, 7-Seater SUV that is built on the Hilux platform and shares most components with it. Its a fairly popular SUV in Kenya and most buyers love it for its reliability, utility, power and comfort. It has been in production for two generation starting from 2004 to present. The second generation entered production in 2015 and it features a modern exterior that is similar to that of the Toyota Hilux. It comes with four engine options, these are; 2.4-Litre 2GD-FTV turbo diesel engine, 2.8-Litre 1GD-FTV turbo diesel engine, 2.7-Litre 2TR-FE petrol engine and 4.0-Litre 1GR-FE petrol engine. These are linked to either a 5/6 Speed Automatic Transmission or a 6-Speed Manual Transmission.
Related Cars for Sale on Topcar
---
---
Trade in or Sell Your Car
If you currently own a car that you want to sell or trade-in, we can help you to;
1. Sell it quickly and conveniently to thousands of buyers on our website.
2. Trade-it in for a new one. We work with trusted dealers and you get the car of your choice.
3. Get financing and hire purchase terms on the car you choose.
Simply list your car on our website through this link and let us do the rest. You get these services for only Ksh. 500.
Categories:
Car Prices in Kenya