Why Electric Vehicles Are Gaining Traction In Kenya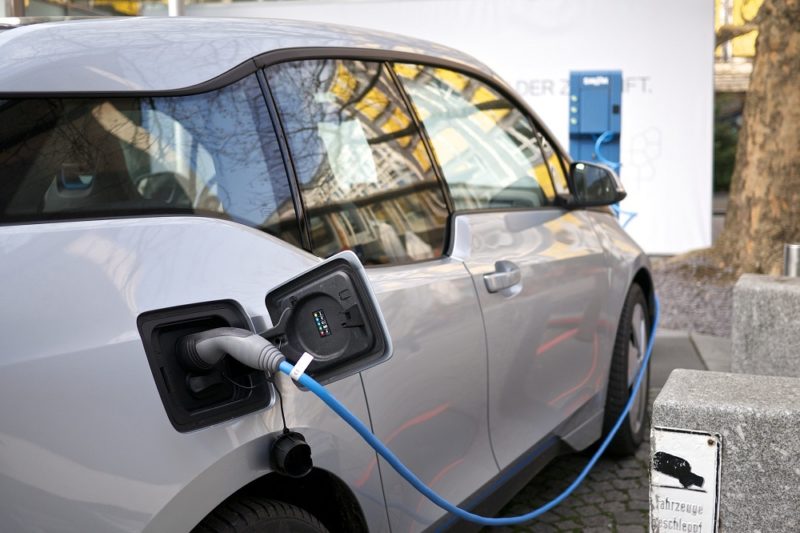 Electric vehicles have been around for centuries since a successful experiment performed in 1827. Over the years, they have evolved from hybrids to fully electric vehicles with companies like Tesla championing this move. Electric vehicles have been widely accepted in the European and American markets. However, they haven't been as popular in the African market until recently.
For a few years now, Kenya has opened up its market to electric vehicles.  With popular carmakers like Toyota introducing its hybrid cars, many people are becoming aware of the importance and advantages of electric vehicles. This has led to businesses like a Hungarian company, Nopia Ride, to launch its fully electric taxi business.
Additionally, Kenyan-owned companies like Knights Energy play a big role in the transition to electric vehicles and sustainable energy by pioneering Zero Emission Transport Options i.e. Electric Vehicles in Kenya. They carry out extensive research to give practical findings on the position and future of electric vehicles and sustainable energy in the country. Additionally, they are pioneers in the country's electric vehicle market using only electric vehicles for their business.
Policymakers have also made it cheaper to import an electric car thus encouraging more purchases. These are some of the factors that have encouraged the growing numbers of electric vehicles in Kenya.
Wider Variety
Back in the day, the commonly known choice for an electric vehicle was a Toyota Prius. It was then joined by Tesla which was too expensive for the ordinary man.  However, as more car manufacturers gain confidence in the market, more electric vehicles are being introduced. For instance, at the 2019 Frankfurt Motor Show, numerous car brands like Volkswagen, Porsche and Honda showcased their electric vehicles.
There are a number of electric vehicles in the Kenyan market including the Nissan Leaf, VW e-Golf and the Nissan e-NV200. However, interested buyers can import electric vehicles from both Japan and Europe as long as they meet the Kenyan regulations.
Tax Reliefs
In a bid to encourage the commercial use of electric vehicles and lower the country's carbon footprint, the Kenyan government slashed levy tax on electric vehicles carrying more than 10 people by half to 10%. Additionally, importing an electric car is generally cheaper since there are no imposed taxes based on their carbon emissions. Such tax reliefs make it viable for car buyers to consider owning an electric vehicle instead.
Charging Stations
The biggest concern for most people is where to charge an electric vehicle. Well, worry no more. There are several charging stations around Nairobi that make owning electric vehicles in Kenya more of a reality than grand dreams. There's a charging station at Karen's Jubilee Center which was installed by Knights Energy and another at Two Rivers Mall which was installed by Nopia, the Hungarian taxi company.
Knights Energy also offers home and commercial charging station installation. There's an option of solar-powered or electricity-powered stations. With the growing numbers of electric vehicles, we hope there will be more charging stations, especially on the highways.
Economical
Electric vehicles consume less power than diesel and petrol engines. They can convert 90% of its energy into driving force while petrol and diesel engines can only convert 35%. Additionally, as technology advances, electric vehicles become more efficient and powerful. For now, here are some findings that were done by Knights Energy on electric vehicles vs. petrol vehicles driven on Kenyan roads.
Electric Vehicle
Petrol/Diesel Vehicle
Energy Cost: KES 39,619 for 11,005km
KES 88,040 for 11,005km
Service Interval: schedule every 10,000km
schedule every 5,000Km (KES 7,500 on Parts
Mileage:  Ksh 3.6 per km.

120 Km full charge

Kes 20.91/KWh;

Average fuel economy 5km/KWh)

Ksh 11 per km.

(Consumption 12.68km/l to 16km/L

Average Petrol Cost of Kes 106.3/L

Cost of Driving:  Kes 180 – Daily

Kes 65,700 per year (Assuming

50km/day

Kes 550 per day

Kes 200,750 per year (Assuming

50Km/day

Emissions: ZERO
411gm of CO2 per 1.6km

Aprox 4.6Tons per year (Assuming

18250km)
The annual average consumption and savings for electric vehicles are as follows;
EV Energy = 6000Kwh
Annual EV range = 36000Km / year
Potential Energy fuel savings = Kes 144,000
Energy Independence
Unlike fossil fuel, electricity is everywhere – in your house, at work, malls and even in rural settings. Additionally, there are numerous ways to generate electricity such as solar panels and generators. Through such installations of renewable electricity, you become more self-sufficient and you're no longer a victim to the ever-changing fuel prices. Can you imagine never having to rely on petrol again? Sounds good, doesn't it?
---
If you have a question about this model or any other automotive questions, you can now get answers on our forum.
If you want to sell or trade-in you vehicle, you can list it for free via our seller portal.
If you wish to purchase this model local or abroad, you can do that via our marketplace.