How To Check An Accident Car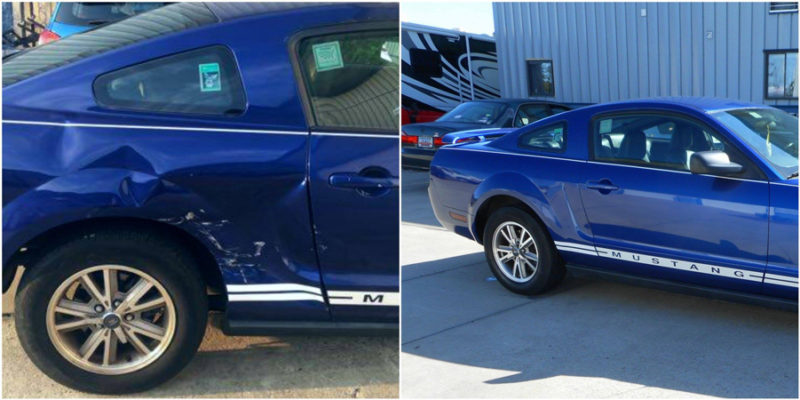 Most people are prone to buying an accident car without their knowledge especially if you opt for a second-hand car. Dishonest sellers will purposely leave out the accident history of a car to make it more marketable. Therefore, it's up to the buyer to do his due diligence to ensure you get value for your money. However, it's not economical to call a mechanic every time you to inspect the car. Here are a number of ways to spot an accident car immediately.
Repaint
A seller may take an accident car to get repainted to cover up any scrapes and chips. If you suspect the car has been in an accident, check for any indication of overspray along with the windows, headlights, taillights and doors. Additionally, there will be a difference in the factory paint job and garage paint job. Check any places you think they might miss painting over such as gaps and inside the car. it is important to note that not all cars that are repainted are accident cars. This is just one of the indicators.
Mismatching Screws
In many cases, an accident car will have different screws. When repairing the car, mechanics will often fasten the parts with any screws that fit since they might not have the specific screws for that car. Additionally, if the screws have been replaced, they will appear newer than the original ones. Always check the bonnet thoroughly. It's easy to notice that the car has two sets of screws and this could save you from buying an accident car.
Frame Damage
If the car has been in a serious accident, there will be damage to the frame. In extreme cases, it can damage the chassis to an irreparable extent. The wheels can also lose alignment. While taking the car for a test drive, pay attention to how it drives. You can also ask the seller to drive as you watch if the wheels are aligned perfectly. Buying such a car can not only be costly in the long run but also it can be a safety risk.
Replaced Parts
It's not unusual to replace certain car parts due to wear and tear. However, some parts such as bumper, grille and doors are only replaced if the car was in an accident. Look closely to notice any difference between the suspected replaced part and the rest of the car. Additionally, if the car is an accident car, the owner will only replace the damaged part. If one headlight looks newer than the other, this is a good sign the other one was crashed.
Panel Gaps
Once a car has taken a hit, it's hard to restore it to its original state. Small details like door gaps will show if it's an accident car. Check whether the panels have an unusually large gap from the body. This is doesn't necessarily mean it was in an accident. It could be from wear. However, in most cases in the panels don't align, the car is most likely an accident car.
Unusual Noises
Some of the unusual car noises can only be a result of an accident. It could be a result of the body panels or wheels not being aligned. Noises such as squeaking, popping, groaning and creaking are signs that the can is possible an accident car. Make sure to open all the doors, boot and bonnet to listen for any of these noises. Additionally, never ignore any unusual car noise as this can worsen the condition.
If you notice any of these signs, take it up with the seller. If it doesn't change your opinion of the car, then you can go ahead with the purchase. However, if you're uncomfortable with its condition, don't settle for less.
---
If you have a question about this model or any other automotive questions, you can now get answers on our forum.
If you want to sell or trade-in you vehicle, you can list it for free via our seller portal.
If you wish to purchase this model local or abroad, you can do that via our marketplace.