Mercedes CLS Kenya: Reviews, Price, Specifications, Import
The Mercedes CLS is a luxury car that is based on the E-Class and it has been in production since 2004. It enjoys success in Kenya due to its uniqueness in terms of design and performance which sets it apart from the common E-Class. It's luxurious and better equipped coming with a selection of powerful engines that give it unparalleled versatility and performance. It competes with the BMW 8 Series Gran Coupe and the Audi A7.
Mercedes CLS Engine and Transmission Options
The Second Generation CLS(2010-2018) is offered with the following engines;
A 3.0-Litre to 3.5-Litre petrol V6 engine
A 4.7-Litre petrol twin turbo V8 engine
A 5.5-Litre petrol twin turbo V8 engine
A 2.1-Litre diesel twin turbo engine
A 3.0-Litre diesel turbo V6 engine
These are linked to either a 7-speed 7G-TRONIC PLUS automatic transmission or a 9-speed 9G-TRONIC automatic transmission.
Mercedes CLS Interior 
Similar to the E-Class, the CLS has a luxurious cabin that features high grade materials and modern instrumentation. At the first row, both seats have excellent legroom and can be adjusted to any desired position. At the second row, the legroom is executive class with plenty of room to recline.
Mercedes CLS Exterior
The CLS comes with a sleek and aerodynamic exterior that demonstrates its performance credentials. At the front, the headlights are modern with LED daytime running lights that are contrasted with the two part grille with the large Mercedes logo in the middle. It slants towards the rear and finished with chrome dual exhaust pipes.
Mercedes CLS Maintenance Costs in Kenya
The Mercedes CLS Service parts are fairly priced and available in major towns in Kenya. Body parts are expensive and mostly available in Nairobi. You can get listings for Mercedes Benz spare part dealers in this link
Mercedes CLS Reliability
When it comes to Mercedes Benz, proper maintenance is critical to its long term reliability and longevity. If well maintained, the CLS can run for years without problems but if you skimp on maintenance, things can get nasty. The CLS is an advanced car with lots of electronics and sensors that control pretty much everything from simple tasks such as turning on wipers to complex tasks such as monitoring lane activity and blind spots. If something goes wrong with these sensors and this usually happens if the car is poorly maintained, the consequences can be serious and costly.
Mercedes CLS Alternatives you can buy in Kenya: Audi A7, Lexus ES and Volvo S90, BMW 8 Series Gran Coupe
Mercedes CLS Price in Kenya: https://cars.topcar.co.ke/vehicles/mercedes-benz/cls
Import the Mercedes CLS in Kenya: https://topcar.co.ke/import-your-car/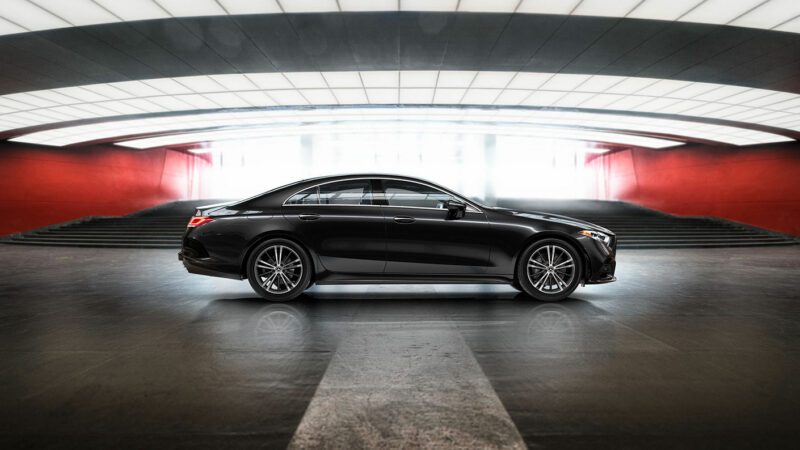 ---
If you have a question about this model or any other automotive questions, you can now get answers on our forum.
If you want to sell or trade-in you vehicle, you can list it for free via our seller portal.
If you wish to purchase this model local or abroad, you can do that via our marketplace.