Mitsubishi Canter Kenya: Reviews, Price, Specifications, Import
The Mitsubishi Canter also known as the Mitsubishi Fuso Canter is a line of small to medium-sized trucks and buses that have been in production since 1963. In Kenya, the Mitsubishi Canter is the most popular truck and its renown for being reliable and hardy. In fact, the Canter is synonymous with small trucks so much that any truck of its size is simply referred to as a Canter. These trucks have been hauling luggage on our roads for many years and they are favored by small and large businesses alike.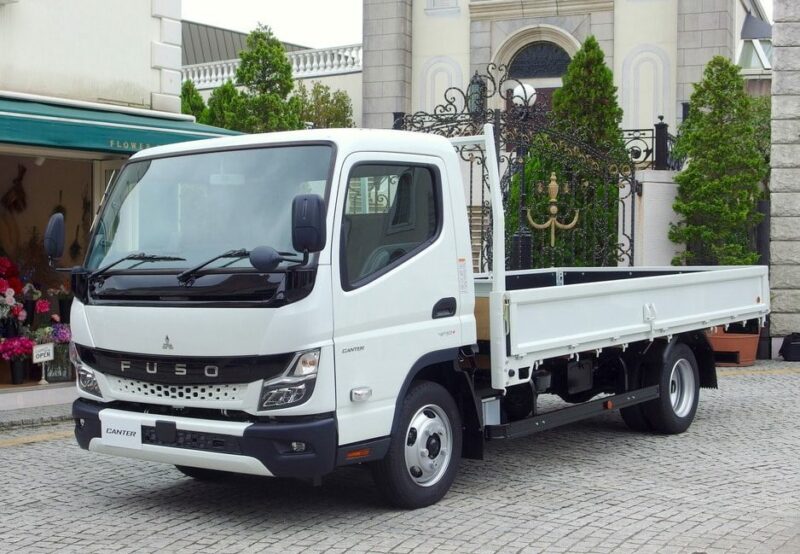 Mitsubishi Fuso Canter Generations
First Generation Type T720: 1963 – 1968
Second Generation Type T90: 1968-1973
Third Generation Type T200: 1973 – 1978
Fourth Generation Type FE1: 1978 – 1985
Fifth Generation Type FE3: 1985 – 1993
Sixth Generation Type FE5/6: 1993 – 2002
Seventh Generation Type FE7: 2002 – 2011
Eighth Generation Type FBA/FEA/FEB/FEC: 2010 –
Ninth Generation Type FDA/FDB/FEC/FED/FGA/FGB: 2020 –
Mitsubishi Fuso Canter Engines 
The Mitsubishi Canter comes with a 3.0-Litre common rail turbo diesel engine that is linked to a range of transmission options. A hybrid engine is available with the same engine but this is not popular in Kenya.
Mitsubishi Fuso Canter Lineup
Mitsubishi Fuso FA – Small truck
Mitsubishi Fuso FB – Small truck
Mitsubishi Fuso FD – Small truck, 4WD
Mitsubishi Fuso FE – Medium truck, single cab, double cab 2WD
Mitsubishi Fuso FF – Medium truck, 6×2, 3-axle, rear air suspension
Mitsubishi Fuso FG – Medium truck, single cab and double cab 4WD
Mitsubishi Fuso FH – Medium truck also known as Fuso Fighter Mignon, 4×2, 4t chassis.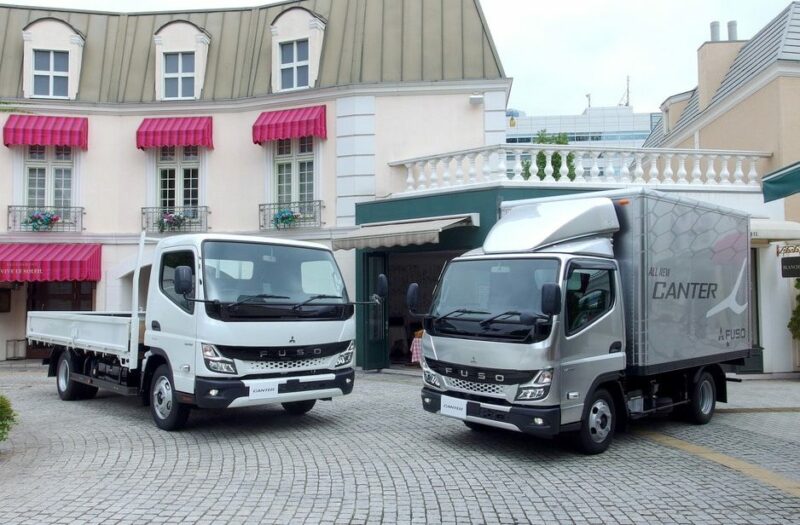 Mitsubishi Fuso Canter Carrying Capacity
The Carrying capacity for the Mitsubishi Fuso range from 1.2tonnes to 1.5tonnes for the small trucks and 1.75tonnes to 4.8tonnes for the medium sized trucks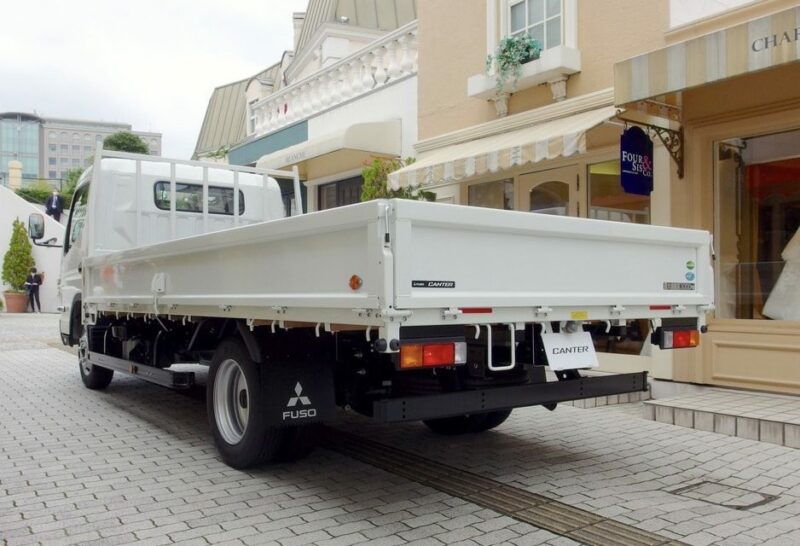 Mitsubishi  Fuso Canter Interior
On the inside, the cabin is spacious and modern. Depending on the type, you get either a single or double cabin. Amenities include Air conditioning, Radio/CD player and adjustable seats.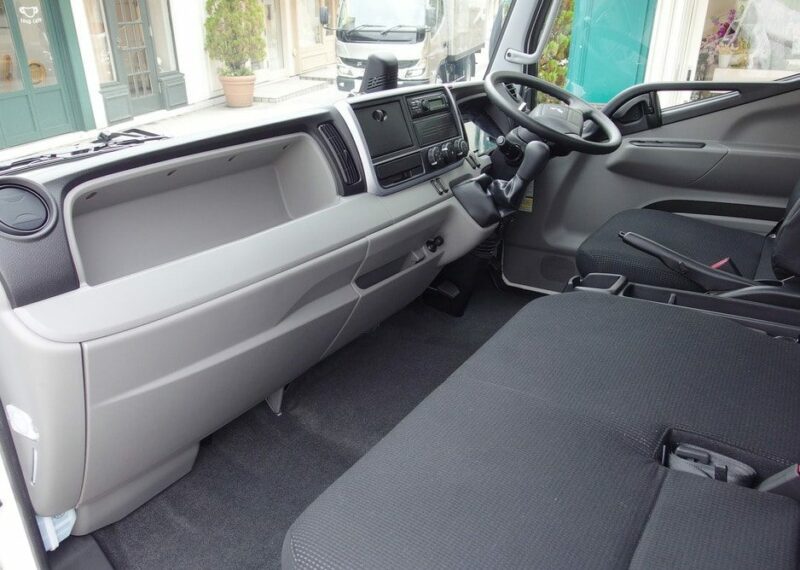 Mitsubishi Fuso Canter Exterior
On the outside, the new 9th generation Mitsubishi Fuso comes with modern crystal LED headlights and a perforated grille.
Mitsubishi Fuso Canter Maintenance In Kenya
The Mitsubishi Canter is an affordable truck to maintain and its service parts are easily available in Kenya.
Mitsubishi Fuso Canter Reliability In Kenya
Mitsubishi trucks are reliable and hardy and they can run for many years with minimal problems if well maintained. Avoid the hybrid version as they are untested in this market and likely to be more problematic in the long run.
Mitsubishi Fuso Canter Alternatives you can buy in Kenya: Isuzu FRR
Price of the Mitsubishi Fuso Canter: https://cars.topcar.co.ke/vehicles/mitsubishi/canter
Import the Mitsubishi Fuso Canter in Kenya: https://topcar.co.ke/import-your-car/
---
If you have a question about this model or any other automotive questions, you can now get answers on our forum.
If you want to sell or trade-in you vehicle, you can list it for free via our seller portal.
If you wish to purchase this model local or abroad, you can do that via our marketplace.