The Mitsubishi Pajero Mini is a 4-seater small SUV that was in production from 1993 to 2013. As the name suggests, it's in theory a smaller version of the Pajero and it was conceptualized to maximize on the name while bringing economy and affordability to the equation. It never attained widespread success in Kenya and this is somewhat ironic considering its excellent fuel economy and good ground clearance. Generally, 3-door cars don't do well in Kenya as most people prefer proper family cars which the Pajero Mini is unfortunately not. But for people looking for an economical car for the daily commute to the office or for weekend getaways, then the Pajero Mini fits the bill.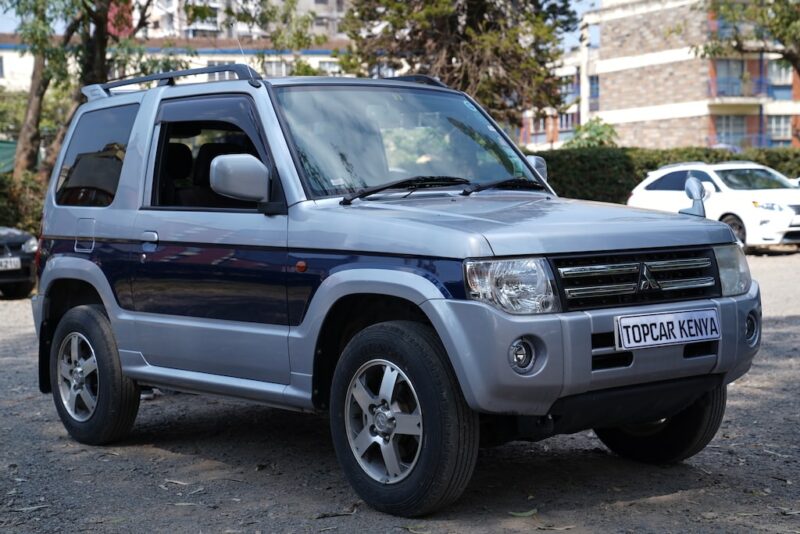 Mitsubishi Pajero Mini Generations
First Generation (H51/56A) – 1994 – 1998
Second Generation (H53/58A) – 1998 – 2013
Mitsubishi Pajero Mini Engines and Drivetrain
The Second generation Pajero Mini comes with a 659cc turbo charged petrol engine that is linked to either a 4-Speed automatic transmission or a 5-Speed manual transmission. It's available in both 2WD(Front) and 4WD – a traditional part time 4WD system that employs a High/Low transfer case. The 4WD Pajero Mini is a capable off-road vehicle that is comparable to the Suzuki Jimny.
Mitsubishi Pajero Mini Interior
On the inside, the Pajero mini keeps things neat and simple with a dashboard layout that is similar to the Pajero IO. The legroom is tolerable at the front and tall people will find it restrictive. At the second, the legroom is very small and its ideal for children or short people. Its a narrow car that can only seat four people and the access to the back seats is via the front doors.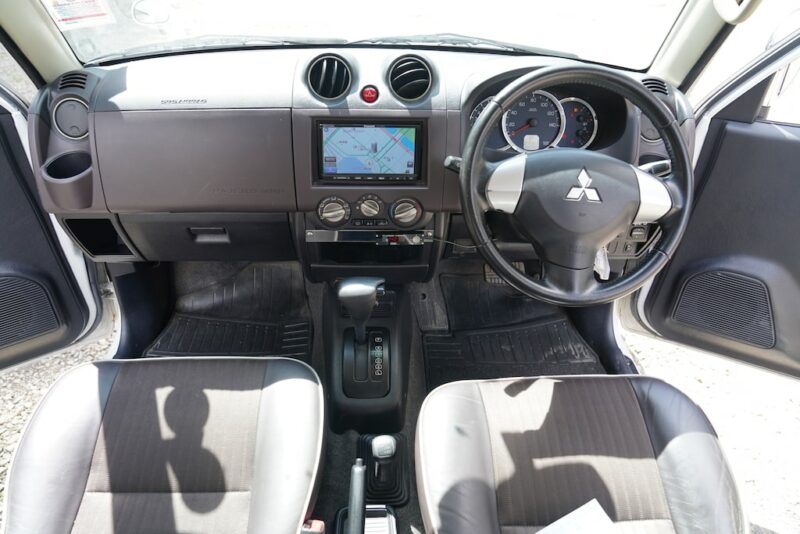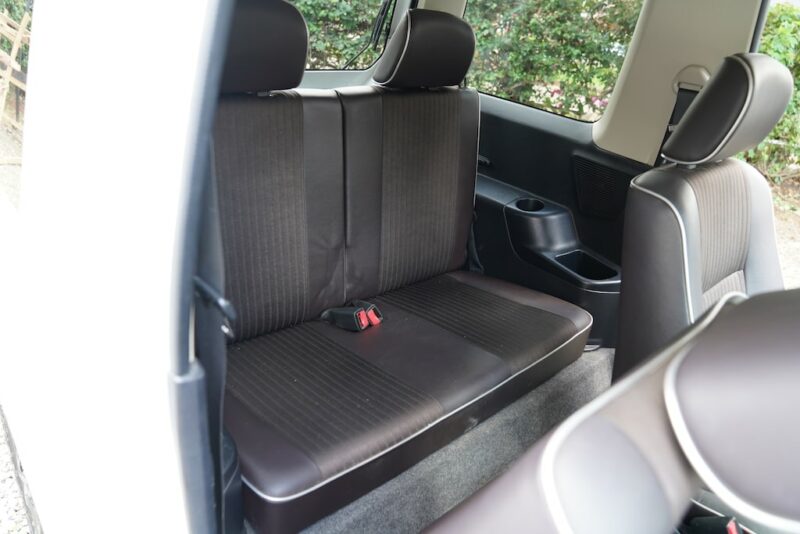 When all the 4 seats are occupied, the boot space is very small and can only carry maybe one small suitcase. When extra space is required, the rear seats can be folded in a 2/2 split format.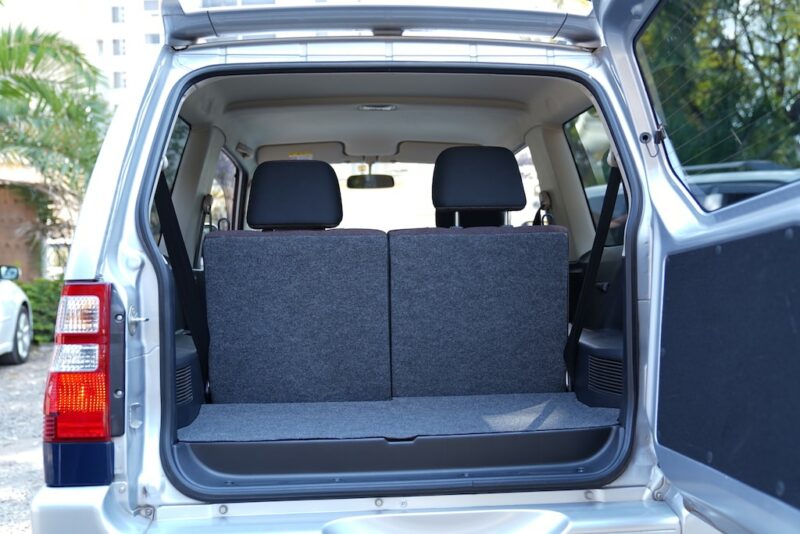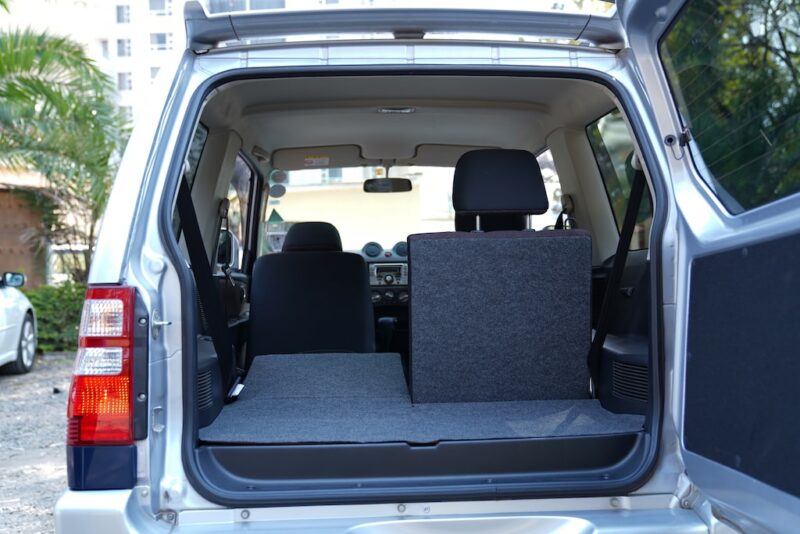 Mitsubishi Pajero Mini Exterior
The exterior is boxy and narrow resembling the Pajero IO to a large extent. It can be customized to give it a more rugged off road look with accessories such as alloy rims, roof rails, side steps and tow bar.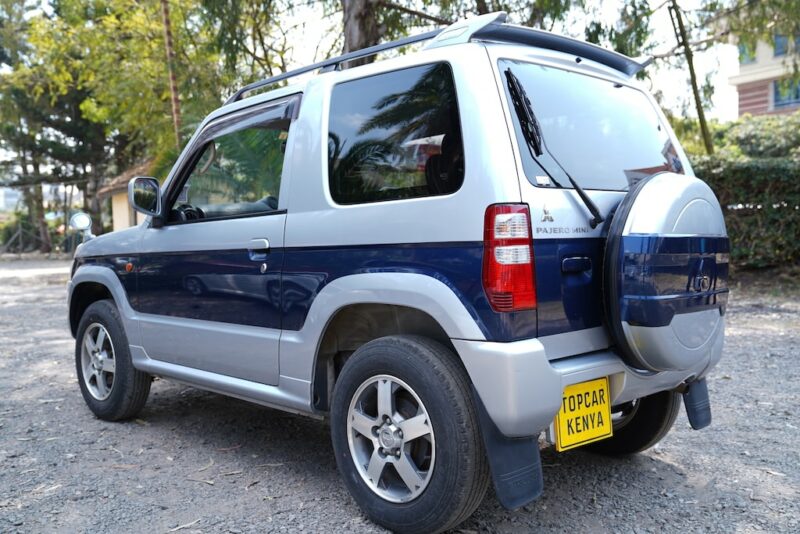 Mitsubishi Pajero Mini Maintenance In Kenya
The Mitsubishi Pajero Mini is an affordable car to maintain and its service parts are easily available in Kenya. Body parts can be difficult to find and it might take some time to find depending on which part you're looking.  You can find listings for this shops in this link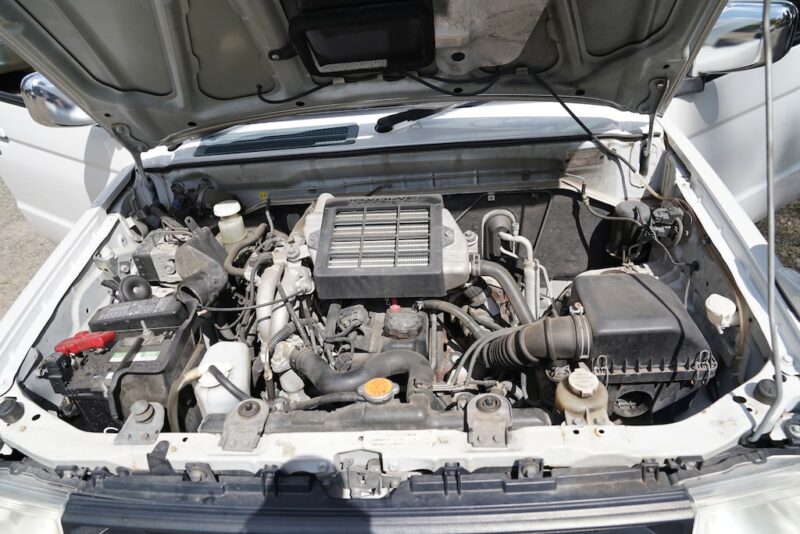 Mitsubishi Pajero Mini Reliability In Kenya
The Mitsubishi Pajero Mini is a simple car that is fairly reliable if well maintained. The commonly reported Pajero Mini problems include;
Turbo problems
Loss of power
Transmission failure
Suspension noise
Pajero Mini Alternatives you can buy in Kenya: Suzuki Jimny,
Price of the Pajero Mini in Kenya and where to buy it: https://cars.topcar.co.ke/vehicles/mitsubishi/pajero-mini
Import the Mitsubishi Pajero Mini in Kenya: The Pajero Mini is not eligible for import into Kenya anymore
Trade in or Sell Your Car
If you currently own a car that you want to sell or trade-in, we can help you to;
1. Sell it quickly and conveniently to thousands of buyers on our website.
2. Trade-it in for a new one. We work with trusted dealers and you get the car of your choice.
3. Get financing and hire purchase terms on the car you choose.
Simply list your car on our website through this link and let us do the rest. You get these services for only Ksh. 500.