Cost of Importing a Nissan Qashqai from UK to Kenya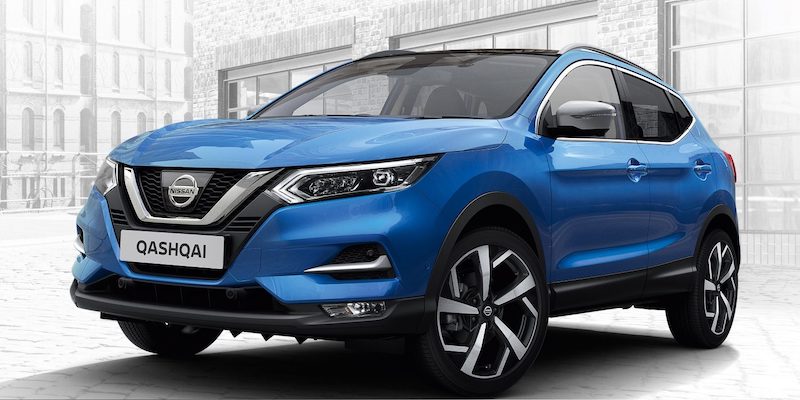 Benefits of Importing the Nissan Qashqai for yourself
You save money – It's cheaper to import the Nissan Qashqai than to buy it locally
You get a wider choice of cars to select from – When importing from Japan, the selection is wide and you get to specify things such as color, interior trim, rims, sunroof etc.
You get a clean car – When you import the car for yourself, you get to specify the grade you want, the mileage and the overall condition of the car.
You get an accident free car – The transparency in Japan is very high and you will have access to the car's history before you buy. Read more benefits of importing your car
Nissan Qashqai Review
The Nissan Qashqai is a spacious car that can comfortably seat five adults. The seats have a proper SUV like feel and a good elevation that affords the passengers an excellent view of the road. At the first row, the driver is afforded with sufficient legroom. The front passenger seat is also well spaced with good legroom. At the second row, the outer seats have excellent legroom but the middle seat can be tight for a tall person.
Alternatives you can buy in Kenya include; Subaru XV, Mitsubishi RVR, Honda Vezel and Nissan Juke
Trade in or Sell Your Car
If you currently own a car that you want to sell or trade-in, we can help you to;
1. Sell it quickly and conveniently to thousands of buyers on our website.
2. Trade-it in for a new one. We work with trusted dealers and you get the car of your choice.
3. Get financing and hire purchase terms on the car you choose.
Simply list your car on our website through this link and let us do the rest. You get these services for only Ksh. 500.
Related Cars for Sale on Topcar
---
Categories:
Car Imports Kenya