The Rise And Fall Of The Volkswagen Beetle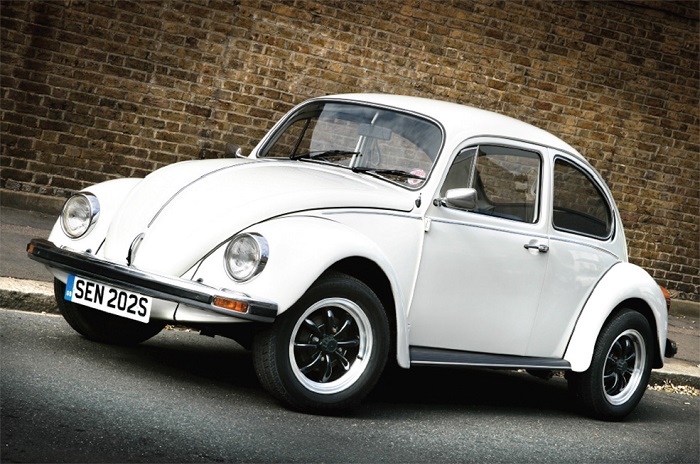 The Volkswagen Beetle is the longest-running and most manufactured car of a single platform. Its origin is as controversial as its demise. However, The Beetle is an icon in the car manufacturing industry and a pioneer in many ways. The Beetle was a concept by Adolf Hitler, who wanted a cheap and reliable car to be mass-produced for the German market. He gave an order to Porsche to produce a Volkswagen which means "people's car". His idea was to have a car that could transport 2 adults and 3 children. That is how Volkswagen and its first car, The Beetle, came to be.
There were many adjustments that had to be made in the "people's car" to suit the budget and the target market. For instance, it had to be designed to ensure that parts were easily and inexpensively exchanged. Additionally, the engine was air-cooled as opposed to liquid-cooled engines in aircraft. This required expert engineering hence Hilter's choice to approach Porsche.
The Volkswagen Beetle iconic design was an issue of contention as Porsche's chief engineer, Ferdinand Porsche, claimed it as his original idea. However, another mechanical engineer by the name of Béla Barényi went to court and was able to prove that Porsche's patents were his ideas. He is now legally acknowledged and credited as having conceived the idea. Volkswagen maintained this design throughout the years with a few tweaks modernize the look. This was one of Volkswagen Beetle's biggest selling points.
The Beetle was first produced in 1938 but due to World War II, large numbers started being produced towards the late 1940s. After World War II, Volkswagen was to be handed to the British from America. However, they were not interested in the company and termed the Beetle as "unattractive to the average buyer." The Volkswagen factory was reopened in 1947 by a British Army General who knew that Germans needed jobs and Britsh people needed cars. It quickly caught on in the market and became a beloved car.
Due to the Beetle's superior performance in its category with a top speed of 115 km/h and 0–100 km/h in 27.5 seconds with fuel consumption of 6.7 l/100 km, it became a popular car and even joined the race car league in the 60s. Volkswagen Beetle had sold over 1 million vehicles in less than 10 years since it started mass production.
As mentioned, the Volkswagen Beetle was a pioneer in the motoring industry. It introduced the rear-engine, rear-wheel-drive layout with carmakers such as Fiat and Renault following this trend in some of their cars. The Beetle might not have invented the two-door design but it maintained this design throughout the years.
The Volkswagen Beetle design has been a point of admiration for car lovers all over the world. Up to this day, The Beetle is the most recognizable car thanks to its iconic look. there are a variety of models including the Cabriolet, which is the convertible model. Additionally, it's available in different ranges including the Sport and the Coupe.
In 2003, Volkswagen announced the end of production citing decreasing demand. It had only sold 30,000 units that year from 1 million sales in its glory days. Volkswagen marked the end of production by making a final edition car. However, in an effort to revive the brand, Volkswagen returned in style in 2011. The new design marked the beginning of a modern era. It did away with the vintage look though it still maintained the curvy lines and bug-like design. however, in 2018, Volkswagen announced its intention to end production of the Volkswagen Beetle.
This was a beloved car and left a big impact on the automotive industry. Almost everybody has fond memories of this car. At the moment, it's not clear whether Volkswagen will revive its production as it focused on building its new electric vehicle platform. However, the Beetle is a great car to own especially for collectors as it falls in the category of classic cars.
---
If you have a question about this model or any other automotive questions, you can now get answers on our forum.
If you want to sell or trade-in you vehicle, you can list it for free via our seller portal.
If you wish to purchase this model local or abroad, you can do that via our marketplace.