Suzuki Alto Kenya: Reviews, Price, Specifications, Import
The Suzuki Alto is a small vehicle with an odd shape that's both loved and hated by many. However, what this car lacks in looks and style, it more than makes up for it in efficiency. It became popular in Kenya due to the demand from taxi-hailing apps such as Uber, Bolt, and Little. It's great in fuel economy, affordable purchase price and decent carrying capacity which have contributed to its popularity. The Alto hasn't yet penetrated the mainstream car market in Kenya largely due to allegations of its subpar safety features but this largely affect the Indian built model.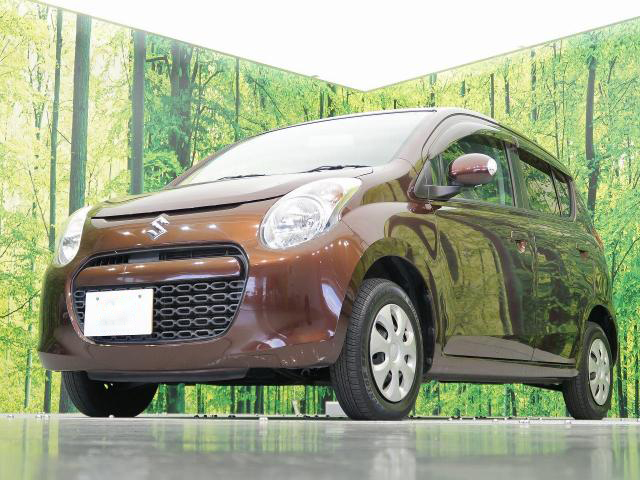 Over the years, Suzuki has worked on improving this vehicle for the mainstream market. Its newer generations are equipped with some of the latest technology in safety and performance making the Alto a worthy competitor among its rivals. For an affordable, low-maintenance, and efficient vehicle, the Suzuki Alto is a great option.
Generations
First to Sixth Generation (1979-2009)
Seventh Generation (2009-2014)
Eighth Generation (2014-present)
Suzuki Alto Maintenance Costs In Kenya
The Suzuki Alto gained popularity due to its affordable price and low maintenance costs. With proper care according to the owner's manual, the car suffers minimal problems. Since it's equipped with the VVT (variable valve) mechanism, it has improved thermal efficiency and combustion efficiency. This, combined with a lightweight body and a CVT transmission, results in an excellent economic and efficient driving experience. It requires servicing after 5,000 km for minor service and 10,000 km for major service.
Suzuki Alto Reliability In Kenya
Being a light car, it was designed for short-distance use. It's preferable to use the Suzuki Alto within the city and drive at a reasonable speed to avoid the risk of rolling. It's also prone to overheating if the engine is overworked or low on oil and coolant.
Suzuki Alto Alternatives you can buy in Kenya: Daihatsu Mira, Honda N-Box, Mitsubishi eK and Nissan Dayz
Price of the Suzuki Alto in Kenya and where to buy it: https://cars.topcar.co.ke/vehicles/suzuki/alto
Import the Suzuki Alto in Kenya: https://topcar.co.ke/import-your-car/
---
If you have a question about this model or any other automotive questions, you can now get answers on our forum.
If you want to sell or trade-in you vehicle, you can list it for free via our seller portal.
If you wish to purchase this model local or abroad, you can do that via our marketplace.