2010 Toyota Vitz Review
Toyota Vitz receives a lot of love and hate on the streets, especially on Kenyan roads. There are some negative stereotypes surrounding it which paint a bad picture of the car. However, the Toyota Vitz is a very reliable hatchback. It has steadily improved over the years to become a highly sort-after car for drivers looking for an economical and practical car. Additionally, the Toyota Vitz ranks highly among its competitors in the market such as the Nissan Note, Mazda Demio and VW Polo.
You can get more about this
Toyota Vitz
Detailed Review
The Toyota Vitz has been in production since 1999 and is sold exclusively in Japan. In other markets, its sold as the Toyota Yaris. The first generation known as the XP10 was in production from 1999 – 2005, the second generation known as the XP90 was in production from 2005 – 2011 and the third generation known as the XP130 has been in production from 2012 – Present.
Highlights
Good fuel economy
Spacious boot
Upgraded design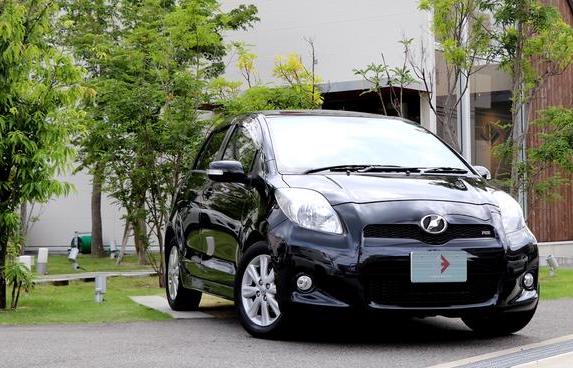 The 2010 Vitz is offered with 3 engine options. These are, the 1.0 Litre 1KR engine, the 1.3 Litre 1NR engine and the 1.5 Litre 1NZ engine. These are linked to either a 4-speed automatic, a CVT or a 5 – Speed manual transmission. It is available in both 2WD and 4WD.
The 2010 Toyota Vitz comes in 4 grades. These are the Toyota Vitz F, Toyota Vitz Jewela, Toyota Vitz U and Toyota Vitz RS. Below are the specifications for each of these grades.
Toyota Vitz Grades
Toyota Vitz F – This is the base model that comes with either the 1.0L engine or the 1.3L engine, 2WD/4WD, halogen headlights, plain steering wheel, keystart, 14-Inch steel rims, and a manual AC. The F Grade has 2 subgrades. These are the SMART STOP and M Package. The SMART STOP comes with the 1.3L engine, 2WD and Toyota's Stop & Start System that switches off the engine when the car is not moving to conserve fuel. The M Package comes with the 1.0L engine, 2WD and a bi-color interior trim.
Toyota Vitz Jewela – This grade is similar to the F but with more exotic colors such as pink, purple, maroon and red. It's targeted at a more feminine clientele.
Toyota Vitz U – This is the luxury grade that comes with either the 1.3L engine or the 1.5L engine, 2WD/4WD, xenon headlights, steering audio controls, chrome trim, keyless/smart start, 15-Inch steel rims, turn signal on side mirrors, luggage cover, padded seats and automatic AC.
Toyota Vitz RS – This is the sports version that comes with a supercharged 1.5L 1NZ engine, 2WD, Xenon Headlights, Fog lights, steering audio controls, chrome trim, keyless/smart start, 16-Inch alloy rims, turn signal on side mirrors, luggage cover, padded seats and automatic AC. A subgrade of the RS known as the C Package which is a basic RS that comes with halogen headlights, manual AC, and keystart.
Interior & Exterior
Though the 2010 Toyota Vitz has improved in size, the cabin space is still quite small and feels a bit tight when 5 adult passengers are seated. Nonetheless, the interior is well laid out and functional buttons and controls that are easily accessible to the driver. The legroom is decent on the first row but small for tall people on the second row.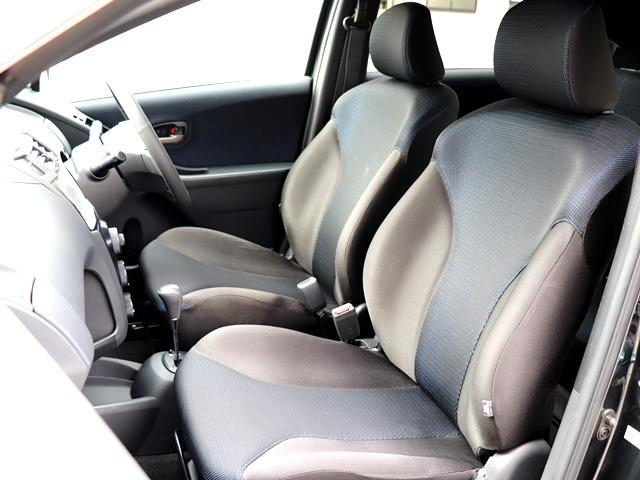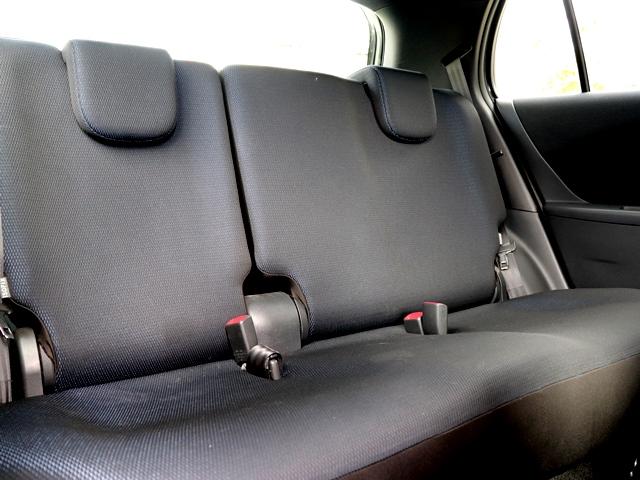 On the outside, the 2010 Toyota Vitz looks respectable especially the higher grades that come with alloy rims and fog lights.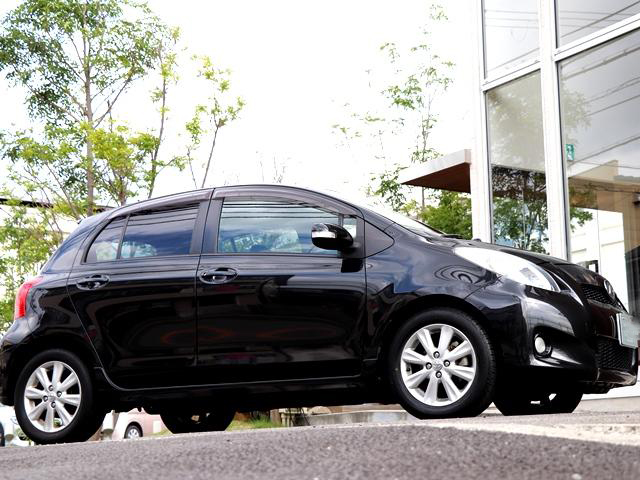 Cabin Storage
There are a number of storage compartments in the cabin including four cup holders, door panel storage, a glovebox and a center tray that stretches to the back. For the second row, the storage is on the door pockets and the front seat jacket pockets (Only on the U and RS grades)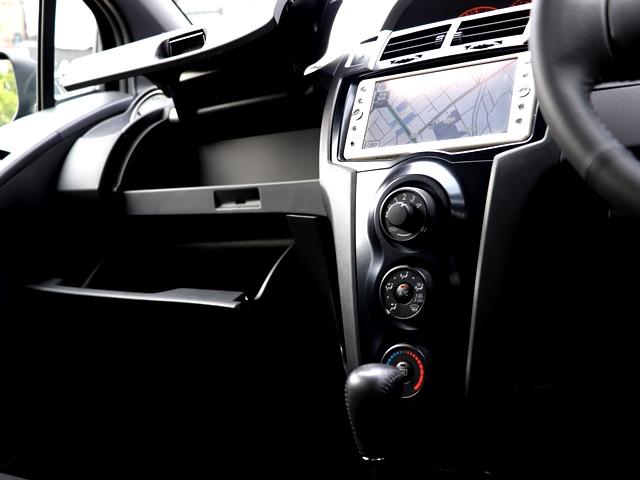 Boot Space
Being a hatchback the Toyota Vitz has ample boot space for normal to mid-sized luggage. Additionally, the back seats fold flat to create more space.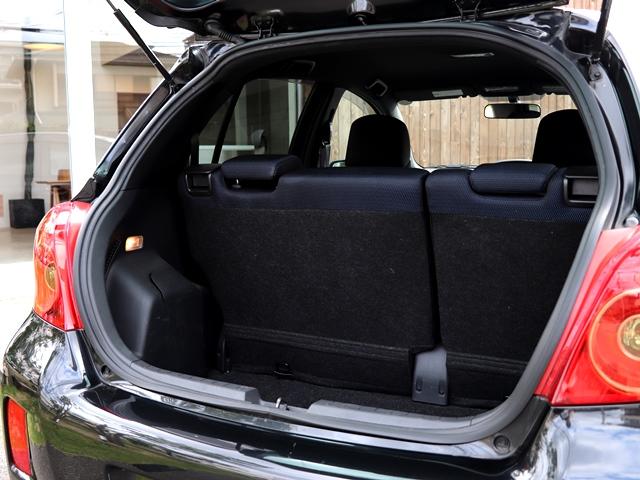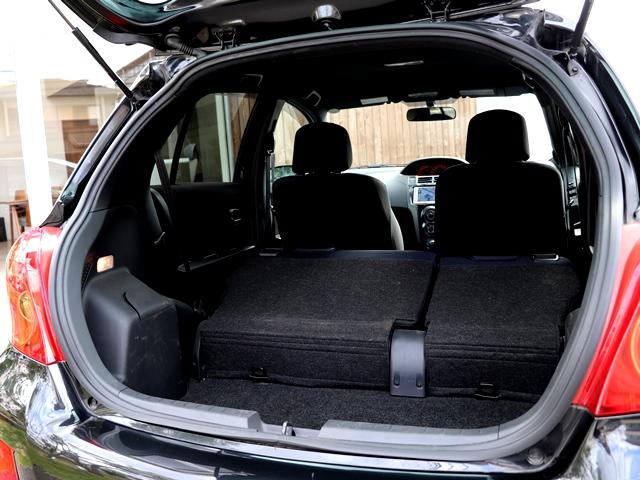 Extras: Navigation, Smart Stop, Adjustable steering
Safety Features – SRS Airbags, Curtain Airbags, ABS, EBD, VSC, TRC
Fuel Economy
The Toyota Vitz is one of the most economical cars in terms of fuel consumption. Due to its lightweight, it consumes less fuel that most cars in its class.
2010 Toyota Vitz Fuel Consumption
The Toyota Vitz 1.0L Consumes 20.8 Km/L (On Average)
The Toyota Vitz 1.3L SMART STOP Consumes 23.5 Km/L (On Average)
The Toyota Vitz 1.3L Consumes 20.6 Km/L (On Average)
The Toyota Vitz 1.5L Consumes 18.8 Km/L (On Average)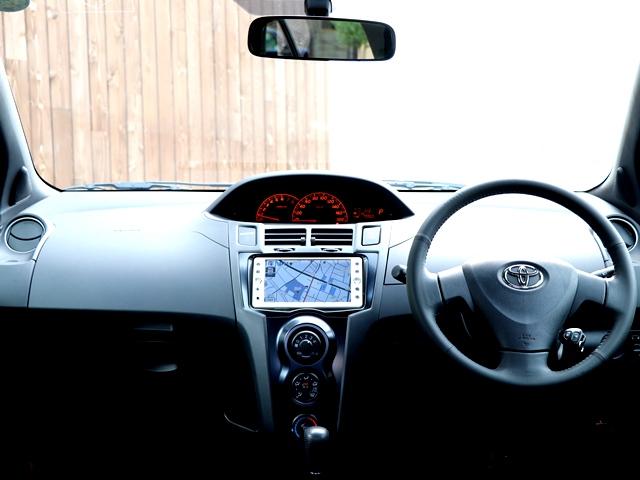 Handling
As mentioned, The Toyota Vitz is a light car that weighs in at around 1000 Kg. For the size of the car, it handles well at moderate speeds and the gear shifts are smooth. The 1.0L takes too long to accelerate but when it gains speed, it moves surprisingly well. At higher speeds, the steering feels a bit light and responds a tad too fast. The RS feels more composed at higher speeds and has better steering judgment. Stability-wise, the Vitz is a light car that can easily roll-over if pushed beyond its limits. It's important to exercise caution around corners.
2010 Toyota Vitz Acceleration
The Toyota Vitz 1.0L accelerates from 0-100 km/h in 15.3 sec.
The Toyota Vitz 1.3L accelerates from 0-100 km/h in 11.7 sec.
The Toyota Vitz 1.5L accelerates from 0-100 km/h in 9.5 sec.
The Toyota Vitz 1.5L RS accelerates from 0-100 km/h in 8.5 sec.
2010 Toyota Vitz Fuel Tank Capacity: 42 Litres
2010 Toyota Vitz Ground Clearance
The 2011 Toyota Vitz has a ground clearance of 5.5 Inches(140mm). This is a very low car by Kenyan standards and will not clear some speed bumps. It is sometimes necessary to modify the ground clearance to adjust the car for Kenyan roads. Read our guidelines here on how to safely increase a vehicle's ground clearance.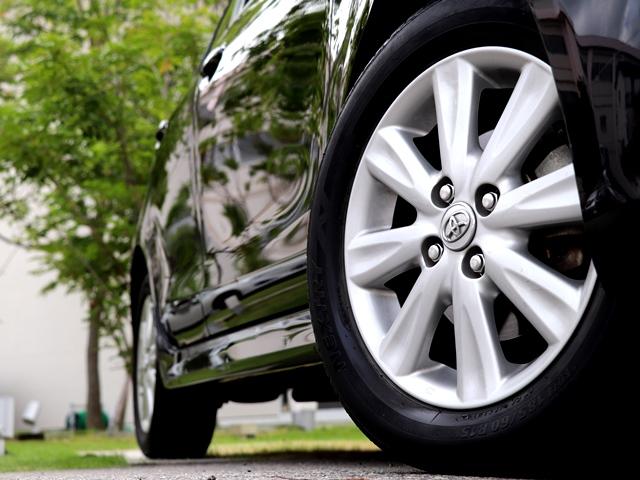 Service Intervals
Minor Service – At 5,000 km. Requires Air Cleaner, Oil Filter, and Engine Oil
Major Service – At 10,000km. Requires Air Cleaner, Oil Filter, Fuel Filter, ATF Filter, Cabin Filter, Plugs, Front Brake Pads, Rear Brake Pads, ATF Oil, and Engine Oil
Resale Value – Good
Toyota Vitz Competitors: Honda Fit, Mazda Demio, VW Polo
Cost of Ownership
Purchase Price: See Latest Toyota Vitz Prices here
Comprehensive Insurance: Average Ksh. 20,000/ per annum- Or
3rd Party Insurance: Ksh. 7,000/- per annum
Change of Tyres(If necessary) Ksh. 16,000/- for 4 Tyres
What We Like
Great fuel economy
Low maintenance
Reliable
Sporty design
What We Don't
Conclusion
The 2010 Toyota Vitz is a great car and with the upgrades the 2010 version has, it's a desirable car for its price tag. In some cases, it outperforms some of its competitors which costs more. This is a great car to start with due to its reliability and affordability.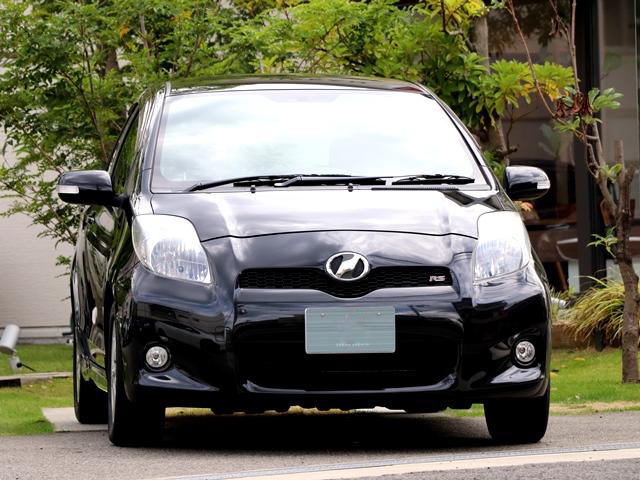 ---
If you have a question about this model or any other automotive questions, you can now get answers on our forum.
If you want to sell or trade-in you vehicle, you can list it for free via our seller portal.
If you wish to purchase this model local or abroad, you can do that via our marketplace.
You can get more about this
Toyota Vitz