2011 Nissan Teana Review
The Nissan Teana is one of the most stylish and elegant Japanese automobiles we've driven in a while. It drives so well that for a minute, I was mistaken to think it was some exotic German estate. It actually resembles the Mercedes E-Class especially on the exterior. It competes with the Toyota Mark X, Audi A4, Mercedes C Class and BMW 3 Series.
You can get more about this
Nissan Teana
Detailed Review
The Nissan Teana replaced the Nissan Bluebird and has been in production for three generation now. The first generation known as the J31 was in production from 2003 – 2008. The second generation known as the J32 was in production from 2008 – 2013. The third generation known as the L33 has been in production from 2013 – Present.
The 2011 Nissan Teana is available with 2 engine options. These are, the 2.5L VQ25DE engine and the 3.5L VQ35DE engine – all mated to a CVT. There are 4WD options available with the 2.5L engine.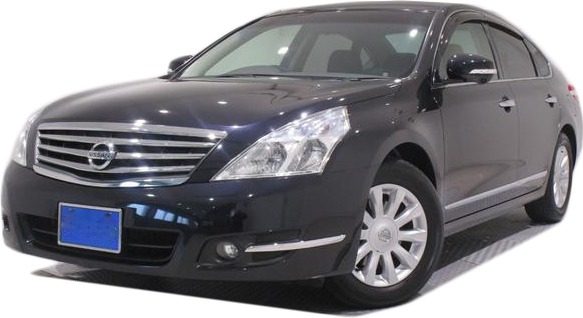 2011 Nissan Teana Grades
The 2011 Nissan Teana comes in 6 grades. These are; the Nissan Teana 250XE, Nissan Teana 250XE FOUR, Nissan Teana 250XL, Nissan Teana 250XL FOUR, Nissan Teana 250XV and Nissan Teana 350 XV. Below are the specifications for these grades.
Nissan Teana 250XE – This is the base package that comes with the 2.5L engine, 16-Inch steel rims, clothe seats, DVD player, and manual seats.
Nissan Teana 250XE FOUR – This is similar to the 250XE plus 4WD
Nissan Teana 250XL – This is a luxurious grade that comes with the 2.5L engine, optional leather seats, 16-Inch alloy rims, Navigation and electric seats.
Nissan Teana 250XL FOUR – This has the same features as the 250XL plus 4WD
Nissan Teana 250XV – This is an extra luxurious package that comes with the 2.5L engine, leather trim, front passenger recliner seat, 2 panel sunroof, high grade wood finish, heated seats, projector headlights, 17-Inch alloy rims, and pneumatic suspension
Nissan Teana 350XV – This comes with the 3.5L engine and same features as the 250XV
Interior
Legroom & Space
The Nissan Teana is a fairly spacious car that can comfortably accommodate five adults. At the first row, there is enough legroom for both the driver and passenger. The passenger seat has a leg support that adds a touch of luxury not seen in many cars. At the second row, the legroom is decent even for the middle seat.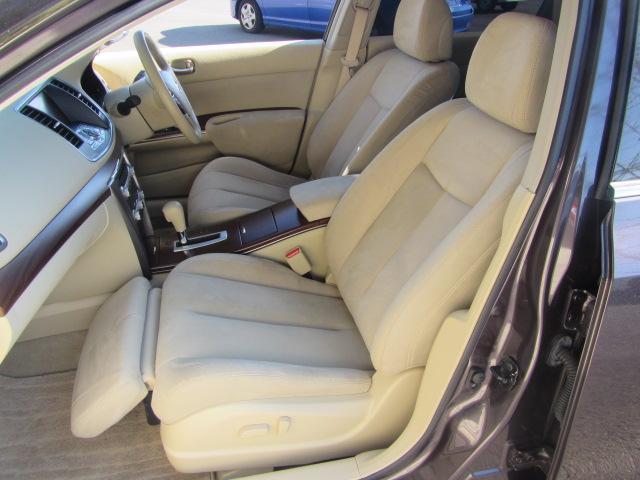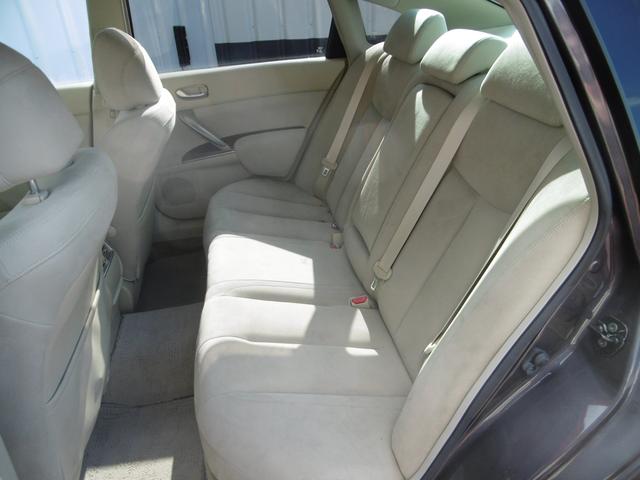 Cabin Storage
The 2011 Nissan Teana has sufficient storage compartments in the cabin. These are useful for storing items such as smartphones, beverages, goggles, handbags etc. At the first row there are two cup-holders, door panel storage, a storage shelf below the dashboard, a glovebox and the console-box. For the second row, the storage is on the front seat jacket pockets and two cup-holders on the arm rest. The boot is also accessible through a door in the armrest compartment.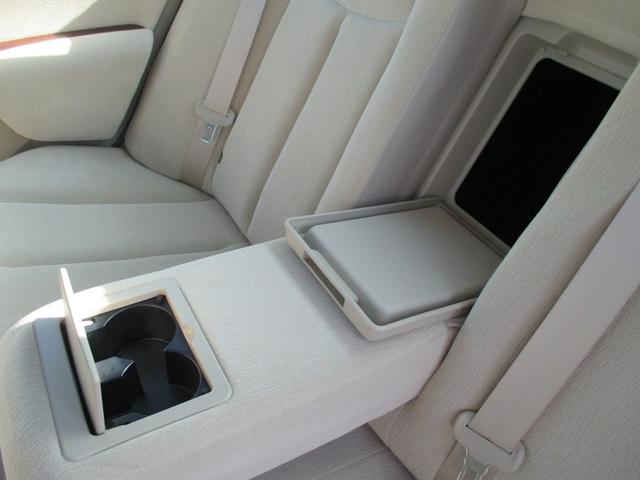 2011 Nissan Teana Boot Space
The boot space is somewhat small for such a big car. It can carry maybe one medium sized suitcase with some space to spare.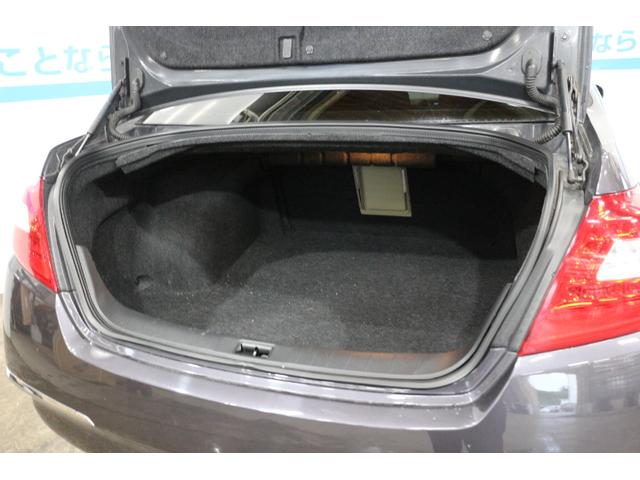 Other Extras – Navigation(Optional), Keyless, Leather Seats, Sunroof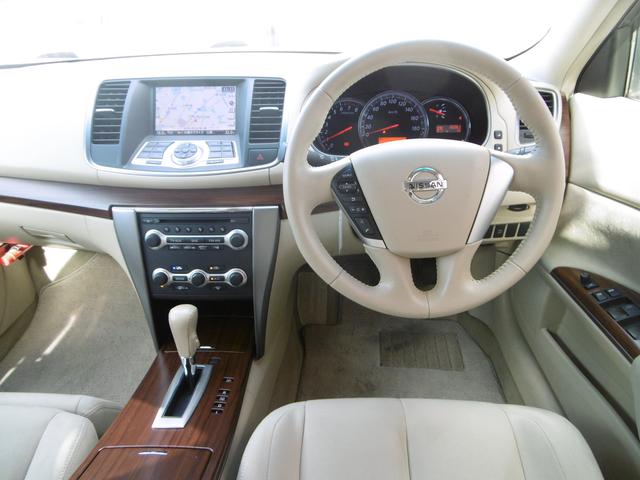 Safety Features: SRS Airbags, side airbags, ABS, Traction control, side impact bar, brake assist
Exterior
The Nissan Teana has a very stylish and elegant exterior that resembles that of the Mercedes E-Class

2011 Nissan Teana Fuel Consumption
2011 Nissan Teana 2.5L consumes 12.0 km/L on Average
2011 Nissan Teana 3.5L consumes 10.0 km/L on Average
2011 Nissan Teana Acceleration 
2011 Nissan Teana 2.5L accelerates from 0-100 km/h in 8.9 sec.
2011 Nissan Teana 3.5L accelerates from 0-100 km/h in 7.5 sec.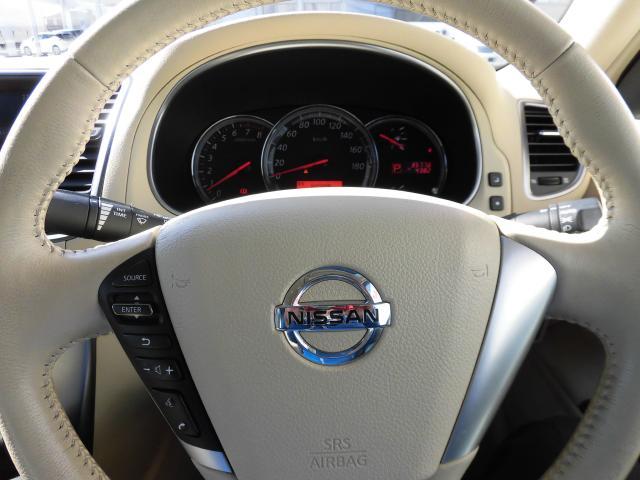 2011 Nissan Teana Fuel Tank Capacity: 70 Litres
2011 Nissan Teana Ground Clearance
The 2011 Nissan Teana has a ground clearance of 5.7 Inches(145mm). This is a very low car by Kenyan standards and it will not clear speed bumps. It might be necessary to modify the ground clearance to adjust the car for Kenyan roads. Read our guidelines here on how to safely increase a vehicle's ground clearance.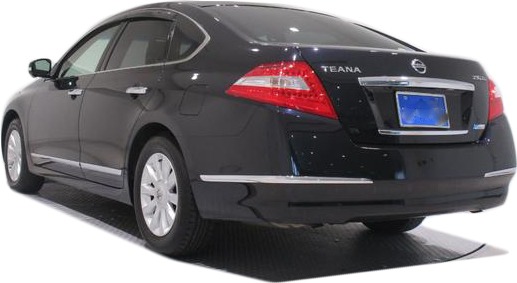 2011 Nissan Teana Stability and Handling
The Nissan Teana is an enjoyable car to drive. At speeds above 150km/h, it feels reassuringly stable and holds the road pretty well. The CVT marries well with the engine and the shifts are smooth. When the throttle is floored, the 2.5L has an audible whine that clears off as the car gains speed. Overall, the handling is good.
Service Intervals
Minor Service – At 5,000 km. Requires Air Cleaner, Oil Filter, and Engine Oil
Major Service – At 10,000km. Requires Air Cleaner, Oil Filter, Fuel Filter, ATF Filter, Cabin Filter, Plugs, Front Brake Pads, Rear Brake Pads, ATF Oil, and Engine Oil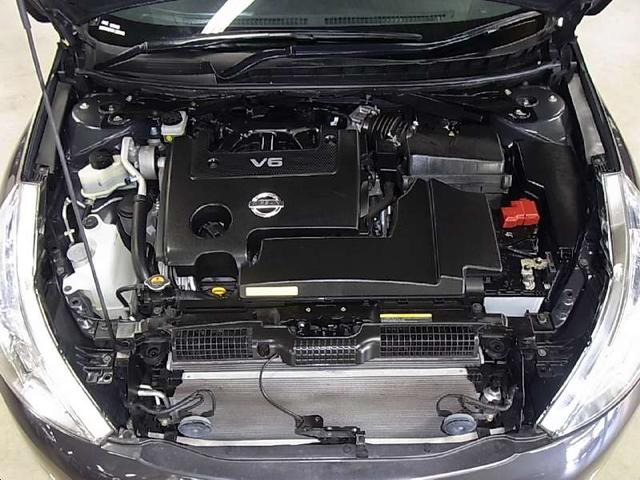 Spare Parts Availability, Cost & Where to buy
Service parts are very affordable and widely available in Kenya. Body parts can be expensive depending on availability. In Nairobi, most spare shops in Industrial Area and Kirinyaga Road stock these parts. You can get listings for these shops here
2011 Nissan Teana Reliability
The driving conditions in Kenya are significantly different from those in Japan and Europe. Reliability reviews done for those markets largely do not apply to the Kenyan market. There are differences in roads, fuel, climate, spares, and technical expertise. To give you accurate and reliable local insights, we interview experts such as mechanics and car dealers, who have in-depth knowledge of the Kenyan market. We also test the cars ourselves. Our aim is to give you the right information to enable you make an informed decision when buying a car.
The Nissan Teana is a reliable car when maintained as per the owner's manual. However, if poorly maintained, it can develop some major problems. One of which is transmission failure caused by bad quality Automatic Transmission Fluid. Engine failures have also been reported by some owner's attributed to poor maintenance.
Always follow the recommended guidelines as per the Owner's manual. To download the 2011 Nissan Teana Owner's Manual click here
Resale Value – Low
Nissan Teana Competitors: Toyota Mark X, Audi A4, Mercedes C Class and BMW 3 Series.
Cost of Ownership
Purchase Price: See Latest Nissan Teana Prices here
Comprehensive Insurance: Average Ksh. 36,000/ per annum- Or
3rd Party Insurance: Ksh. 7,000/- per annum
Change of Tyres(If neccessary) Ksh. 28,000/- for 4 Tyres
What we like about the 2011 Nissan Teana
1. Spacious Interior
2. Excellent exterior design
3. Front passenger recliner seat with leg rest
What we don't
1. The beige leather gets dirty easily
2. The LCD touchscreen can be unresponsive
3. Small boot

Conclusion
The 2011 Nissan Teana is a cheaper alternative to the expensive German saloons. It's got a spacious and luxurious interior that can rival some of these brands. Though there are some few design flaws, they can be overlooked especially when you consider the price you pay for it.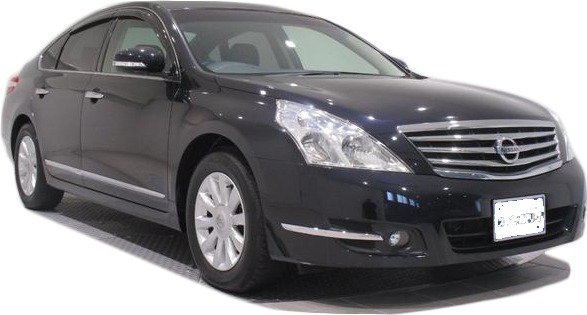 ---
If you have a question about this model or any other automotive questions, you can now get answers on our forum.
If you want to sell or trade-in you vehicle, you can list it for free via our seller portal.
If you wish to purchase this model local or abroad, you can do that via our marketplace.
You can get more about this
Nissan Teana