2011 Toyota Wish Review
The Toyota Wish is a 7-Seater Japanese MPV that has been in production since 2003. It competes with the Subaru Exiga, Honda Stream, Mazda Premacy.
You can get more about this
Toyota Wish
Detailed Review
With engine options of 1.8L and 2.0L, the Toyota Wish balances both power and economy in one package. The exterior design is a cross between a van and a station wagon but technically its classified as a small sized van(MPV).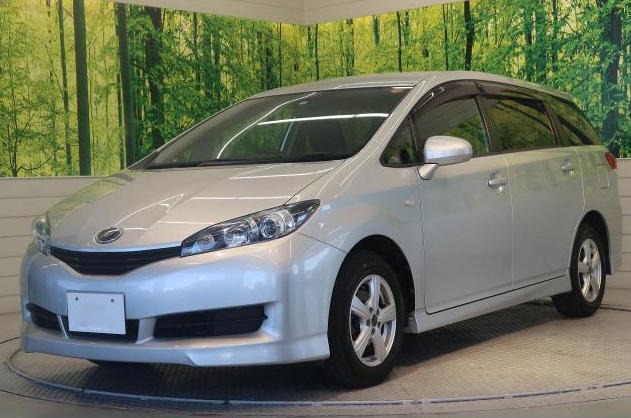 The 2011 Toyota Wish falls in the second generation that entered the market in 2009. On the outside, there are no major changes over the previous generation except for a sharper look and a slight increase in length. Underneath however, there are major changes to the engine and transmission. Two engine variants were introduced, the 1.8L 2ZR-FAE and the 2.0L 3ZR-FAE both mated to a 7 Speed CVT transmission. These changes brought significant improvements on fuel efficiency, performance, handling, and refinement.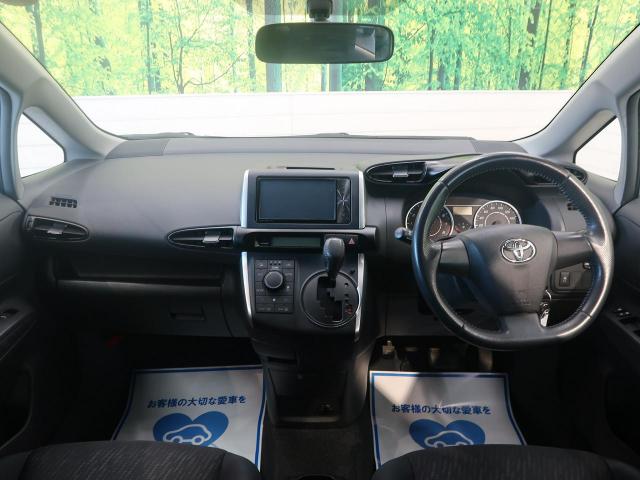 2011 Toyota Wish Grades
Toyota Wish 1.8X – This is a base grade that is available in 2WD and 4WD, 15-Inch Steel Rims, and key start
Toyota Wish 1.8G – This is similar to grade X with an addition of 15-Inch Alloy Rims and Fog lights
Toyota Wish 1.8A – This is similar to Grade X with addition of body kit
Toyota Wish 1.8S – This is a sports grade that is available in 2WD and 4WD, 16-Inch Alloy Rims, smart start, Cruise control and Infrared/UV light filter on windscreen.
Toyota Wish 2.0Z – This is the premium grade that is only available in 2WD and 6 Seats. It comes with all the features of grade S plus the 2.0L engine and 17-Inch Alloy Rims.
Interior
Legroom & Space
The 2011 Toyota Wish is a spacious car and can accommodate seven passengers. At the front, the driver's seat is set at an elevated position which affords the driver a commanding view of the road. The second row legroom is good for all the three seats. The third row seats have ample legroom for short distance but can be uncomfortable for adults at long distance.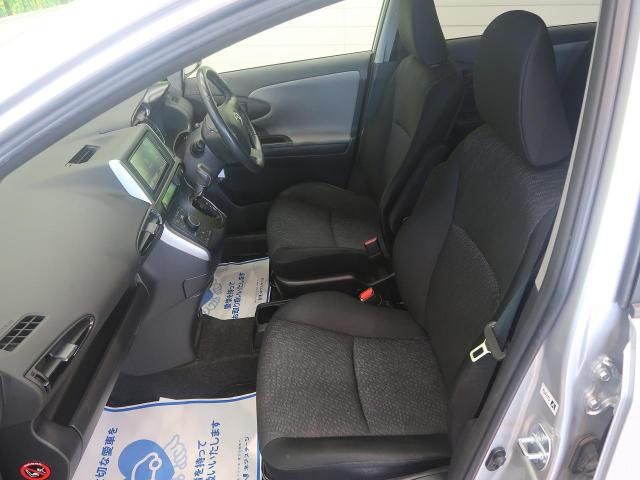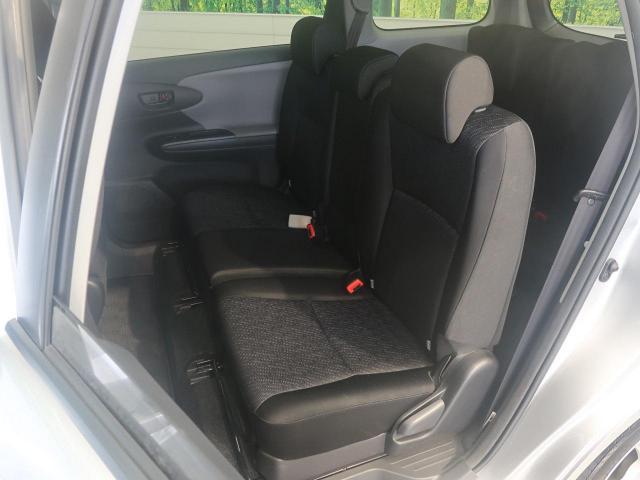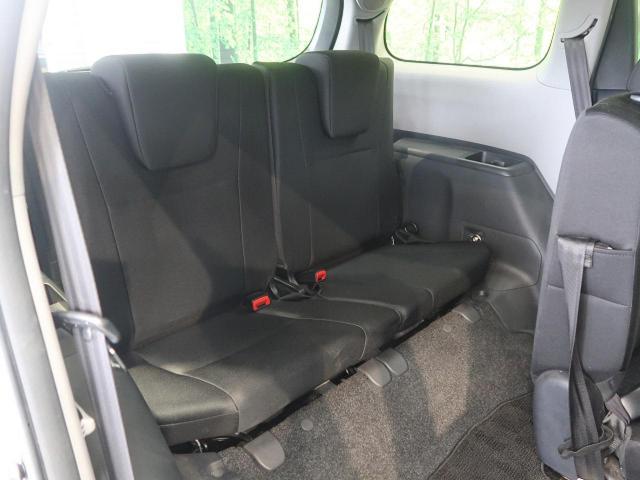 Cabin Storage
At the first row there are three cupholders, center storage tray, glove box, and door jacket pockets with bottle-holders. On the second row, the storage is on the front seat jacket pockets. On the third row, there are two side pockets.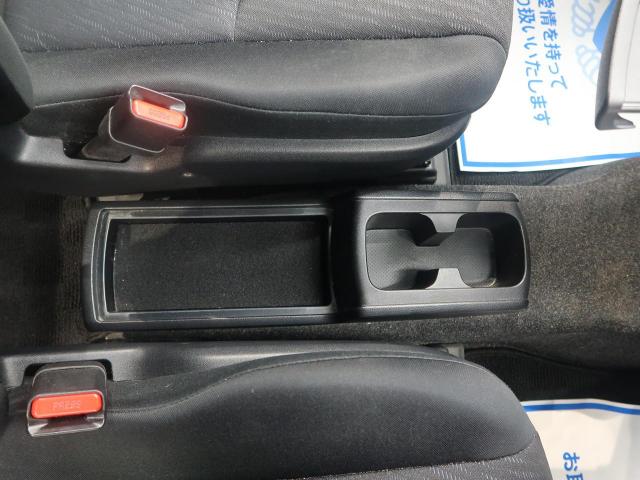 Boot Space
The Toyota Wish has a big boot space that makes it a remarkably practical car. Even in the 7 seater configuration, the boot space is comparable to that of a hatchback such as Subaru Impreza. That means, with 7 passengers seated, it can still carry some luggage; a capacity that most 7 seaters lack. In the 5 seater configuration, the third row seats fold neatly into the floor creating a large boot space capable of carrying lots of luggage. In the 2 seater configuration, the 2nd row seats are folded and slid forward to transform the Wish into a true cargo van.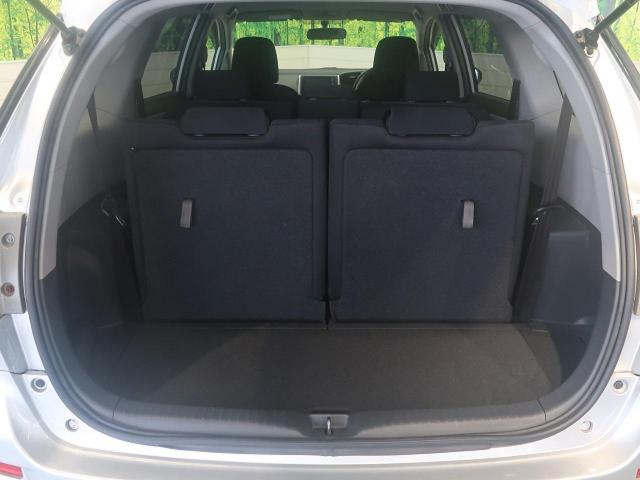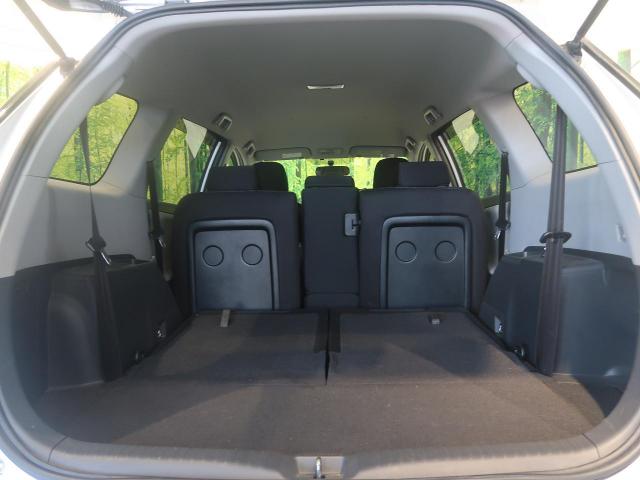 Other Extras: Double Din Stereo, Navigation, AC, Heater, Fog Lights, Roof Rails
Exterior
The redesigned headlights and taillights give the 2011 Toyota Wish a very sleek and sporty look as compared to the previous model. On the exterior, it comes with the following extras: Alloy rims, fog lights, spoiler, and roof rails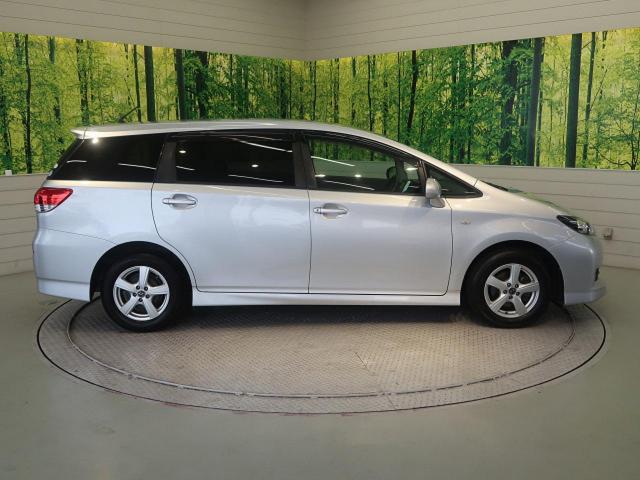 2011 Toyota Wish Fuel Consumption
2011 Toyota Wish 1800cc Consumes 16.0 km/L
2011 Toyota Wish 2000cc Consumes 15.2km/L
2011 Toyota Wish Acceleration
The 1.8L Toyota Wish accelerates from 0-100 km/h in 11.3 secs.
The 2.0L Toyota Wish accelerates from 0-100km/h in 10.8 secs.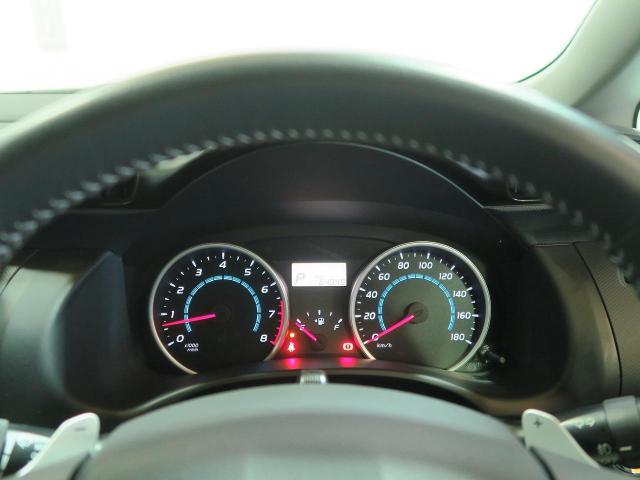 Fuel Tank Capacity: 60 Litres
Ground Clearance
The 2011 Toyota Wish has a ground clearance of 6.1 Inches when unmodified. This is considerably low especially when fully loaded and may not clear some speed bumps. When the car is shipped from Japan, it is necessary that the vehicle is modified to increase ground clearance. Read our guidelines here on how to safely increase a vehicle's ground clearance.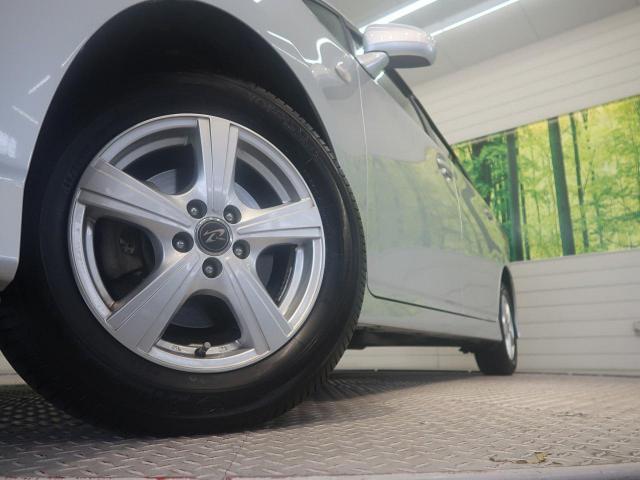 Service Intervals
Minor Service: At 5,000 km. Requires Air Cleaner, Oil Filter, and Engine Oil
Major Service: At 10,000km. Requires Air Cleaner, Oil Filter, Fuel Filter, ATF Filter, Cabin Filter, Plugs, Front Brake Pads, Rear Brake Pads, ATF Oil, and Engine Oil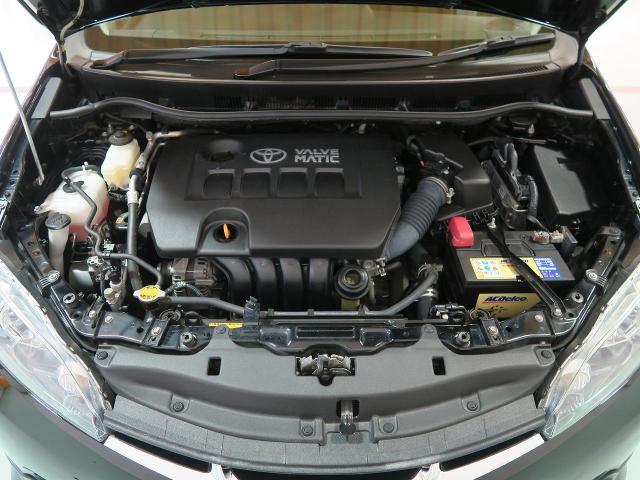 Spare Parts Availability, Cost & Where to buy
The beauty of driving a Toyota in Kenya is that spares are cheap and readily available. This is especially true for the Toyota Wish. Service parts and suspension parts are easily available, certain body parts such as headlamps may require time to look. A monthly budget of Ksh.5,000/- should cover maintenance costs(This is for non-commercial cars). Used parts generally require negotiations and their prices can vary depending on how knowledgeable you are and where you buy them. In Nairobi, most spare shops in Industrial area and Kirinyaga road stock these spare parts. You can get listings for these shops here
Reliability
The driving conditions in Kenya are significantly different from those in Japan and Europe. Reliability reviews done for those markets largely do not apply to the Kenyan market. There are differences in roads, fuel, climate, spares, and technical expertise. To give you accurate and reliable local insights, we interview experts such as mechanics and car dealers, who have in-depth knowledge of the Kenyan market. We also test the cars ourselves. Our aim is to give you the right information to enable you make an informed decision when buying a car.
The 2010 Toyota Wish comes with 2 engines variants: The 2ZR-FAE(1.8L) and the 3ZR-FAE(2.0L)
The ZR engines have been around since 2007 and are used in many Toyotas and are widely regarded as reliable engines. However as with all engines, failures do occur. Below are the major recurrent issues reported on the ZR engine
1. Excessive oil consumption- This is caused by use of wrong engine oil. Switching to the right oil usually resolves the problem.
2. Engine Vibrations – This problem is reported on high mileage vehicles(above 70,000km). Check the throttle body and also the water pump. Replace as necessary
3. Engine Knock – Due to wear and tear on the timing tensioner. Replace as necessary
Resale Value: Good
Comparable Cars: Subaru Exiga, Honda Stream, Mazda Premacy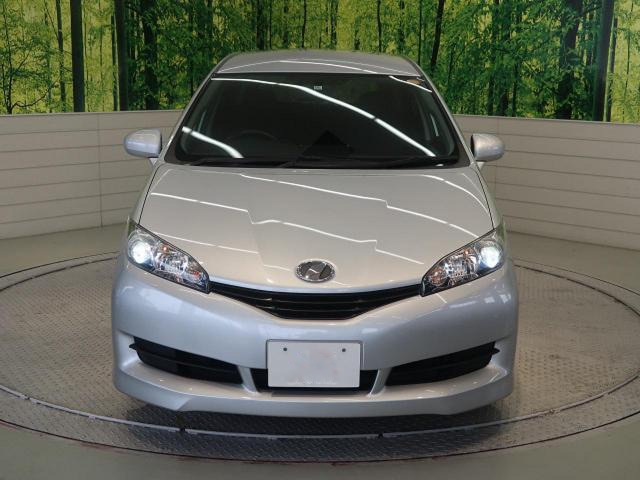 Cost of Ownership
Purchase Price: See Latest Toyota Wish Prices here
Comprehensive Insurance: Approx. Ksh. 34,000/- Or
3rd Party Insurance: Ksh. 7,000/-
Change of Tyres(If neccessary) Ksh. 40,000/- for 4 Tyres
What We Like about the 2011 Toyota Wish
1. Smooth Acceleration
2. Affordable spare parts
3. Good Resale Value
4. Good passenger and cargo capacity
What We Don't Like
Low ground clearance
Conclusion
The 2011 Toyota Wish is a practical car that can serve both as a family car and a commercial car. It is fuel efficient, cheap to maintain, spacious and stylish.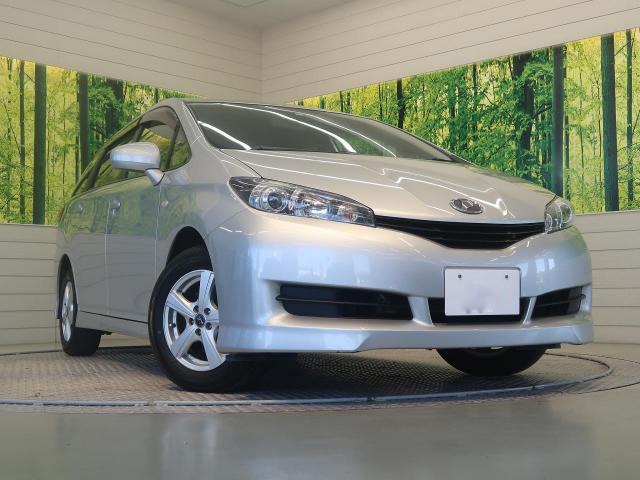 ---
If you have a question about this model or any other automotive questions, you can now get answers on our forum.
If you want to sell or trade-in you vehicle, you can list it for free via our seller portal.
If you wish to purchase this model local or abroad, you can do that via our marketplace.
You can get more about this
Toyota Wish