2012 Honda Freed Review
The Honda Freed has been around since 2008 but has somewhat gone unnoticed in the Kenyan market. That's surprising given its strong credentials that usually appeal to the masses here. It's affordable, cheap to maintain, fuel efficient and can carry up to 8 passengers. It's built on the popular Honda Fit platform and is as reliable as its sibling. So why has it not been popular in this market? Read on.
Detailed Review
The Honda Freed is a Multi-Purpose Vehicle(MPV) that has been in production since 2008 and sold in Japan and Asia. The first generation GB3/GB4 was in production from 2008 to 2016. The second generation GB5 has been in production from 2016 to Present. It competes with the Toyota Passo Sette, Toyota Sienta, VW Touran, Mazda Premacy, Nissan Lafesta, and Peugeot Partner.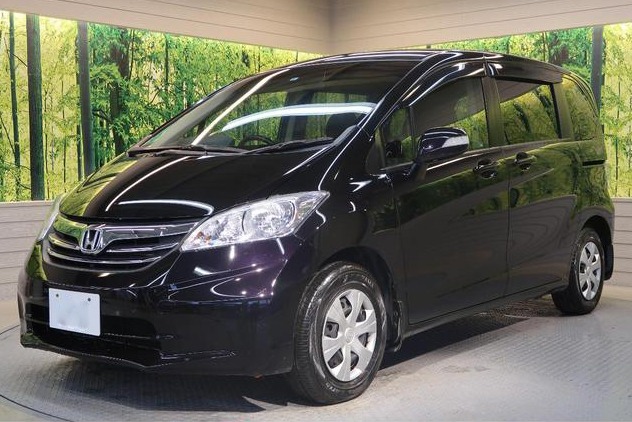 The 2012 Honda Freed is offered with the 1.5 Litre L15A engine which is the same in the Honda Fit but with more power and torque. The engine is available in normal and hybrid versions. It's linked to an automatic transmission and available in both 2WD and 4WD.
2012 Honda Freed Grades
Honda Freed G – This is the base grade that comes with 5-8 seats, Key start, manual AC, Radio/CD player, and 14-Inch steel rims. In the Japanese market the G can further be graded as JUST SELECTION. This grading system can sometimes be confusing but it only represents unique features such as Smart Start that are added to the car.
Honda Freed Aero – This is mid range grade that comes with the 1.2L HR12DE engine, key start, automatic AC, DVD/Navigation and 15-Inch alloy rims
Honda Freed Spike – This is a sports grade that has a different exterior design distinguished by a flat grille and angular edges. It comes with fog lights, 4WD option, smart start, automatic AC, Navigation/Infotainment and 15-Inch alloy rims
Honda Freed Hybrid – This has same features as the Aero Grade but with the Hybrid engine.
Honda Freed Spike Hybrid – This has same features as the Spike Grade but with the Hybrid engine.
Interior
Legroom & Space
The Honda Freed is a spacious car. The high roof and flat floor create a roomy cabin that feels comfortable to sit in. There's excellent legroom on all three rows and even tall people will find it pleasant. The automatic sliding doors on both sides make embarking and disembarking effortless. The front doors are hinged at a 7 degrees angle which creates a 200mm extra head-space that helps to avoid accidental knocks.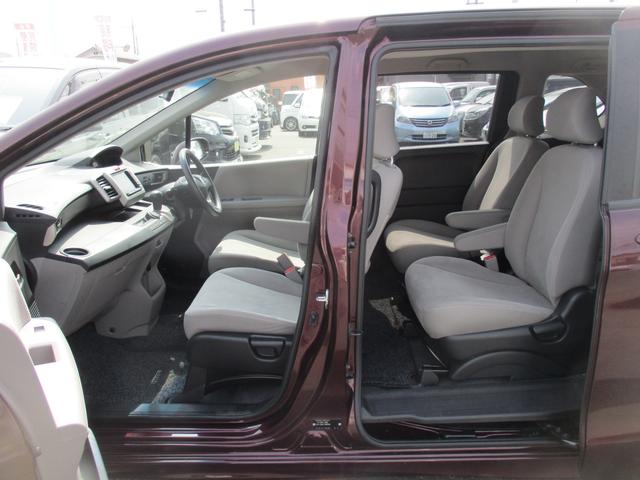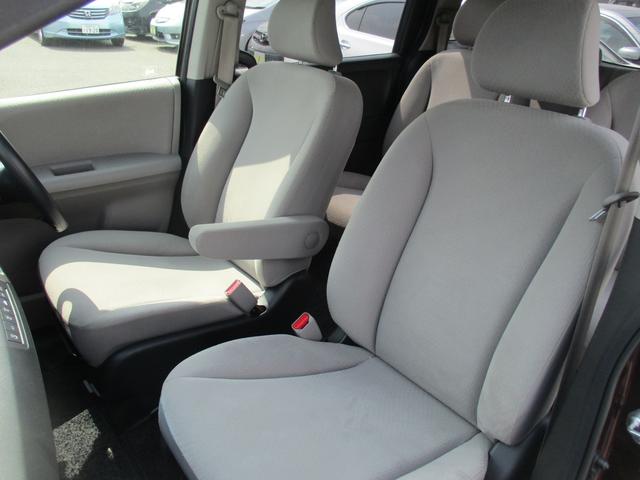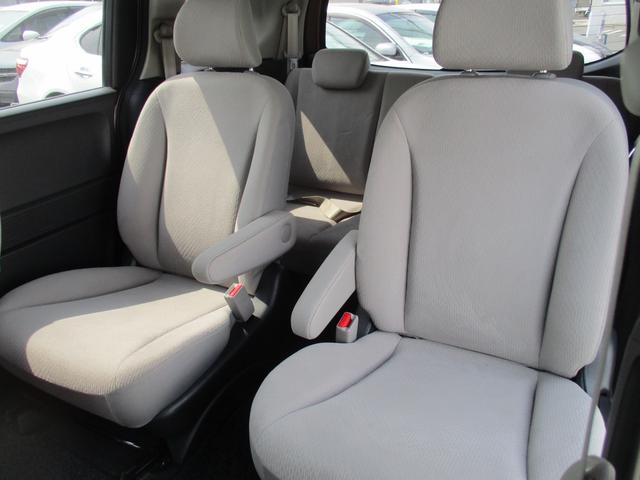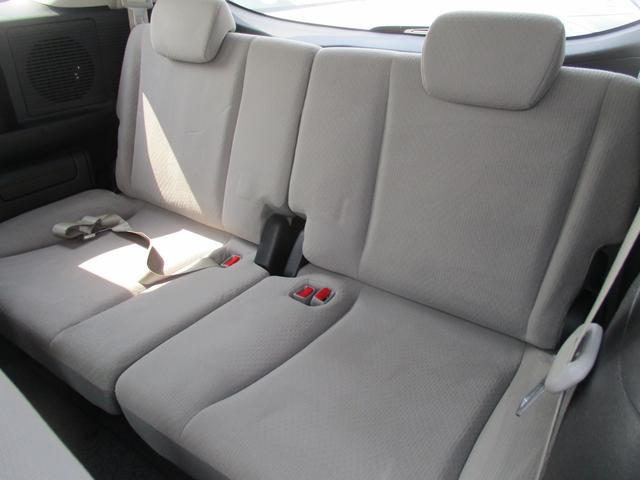 Cabin Storage
The Honda Freed has amazingly clever storage compartments that are practical and useful for storing items such as drinks and hand luggage. There are 7 cupholders, large door pockets, backrest hook, glove box and front seat jacket pockets.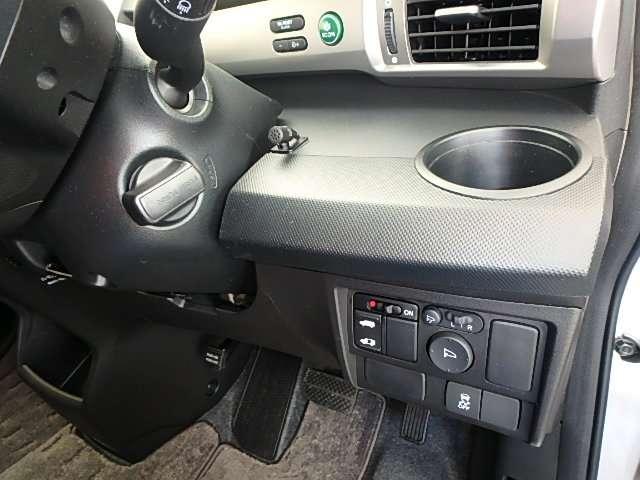 2012 Honda Freed Boot Space
With the third row in use, the boot space is small and can only carry very light luggage. With the third row seats folded, the boot space is sizable. When extra space is required, the second row and third row seats can be folded to create quite a large boot.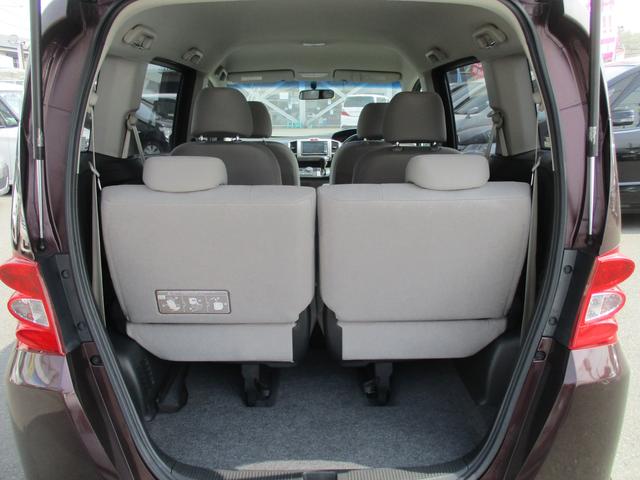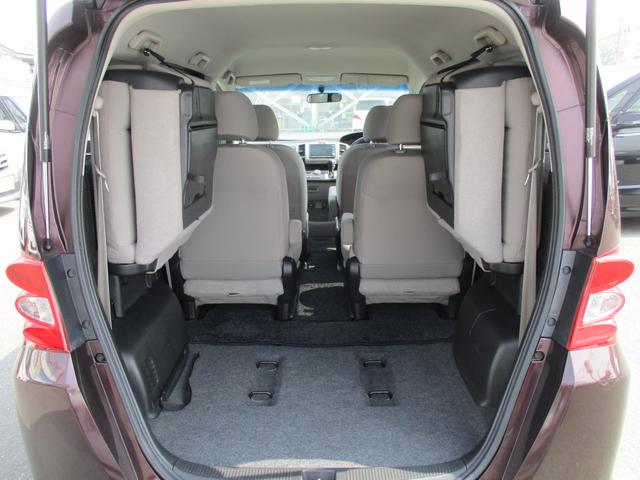 Other Extras: DVD/Navigation, AUX Power, Captain Seats
2012 Honda Freed Safety Features
Shock absorbing frontal structure, Dual Front SRS Airbags, Antilock Brake System, Electronic Brakeforce Distribution, Brake Assit, Fuel Lid Auto lock Safety system, G-Force Control(G-CON) Technology, Shift hold control + Grade logic control
Exterior
For an MPV, the exterior is well designed and looks much better than most if its competitors such as the Toyota Sienta. The higher grades come with 15-Inch alloy rims and fog lights.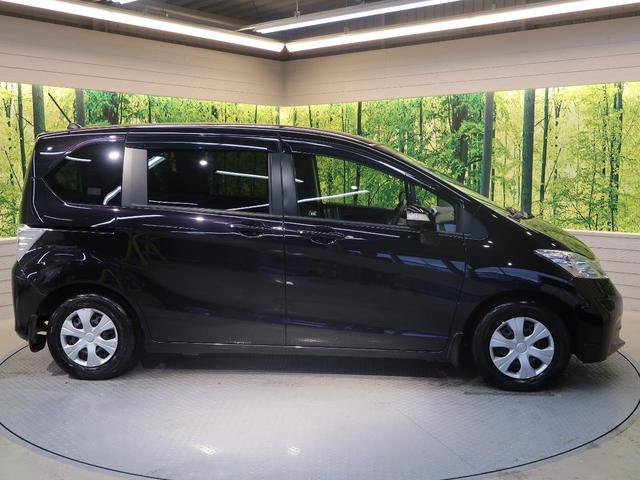 2012 Honda Freed Fuel Consumption
2012 Honda Freed Consumes 12.5 Km/L on average
2012 Honda Freed Hybrid Consumes 21.7 Km/L on average
2012 Honda Freed Acceleration
2012 Honda Freed 1.5L accelerates from 0-100 km/h in 13.9 sec.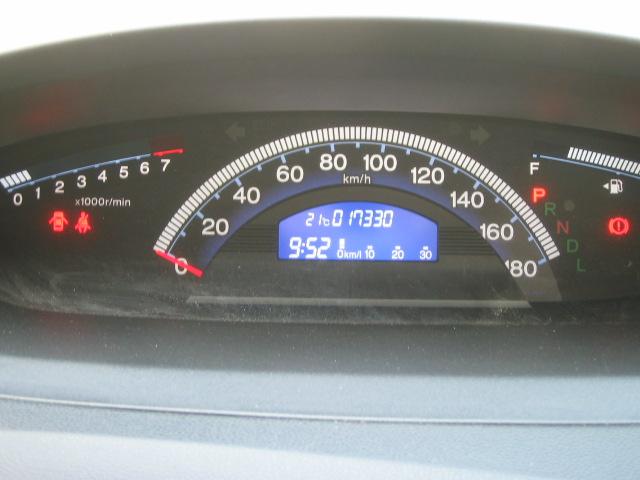 2012 Honda Freed Fuel Tank Capacity: 42 Litres
2012 Honda Freed Ground Clearance
The 2012 Honda Freed has a ground clearance of 6.5 Inches(165mm) which is within the minimum recommended clearance of 6.5 Inches for Kenyan roads. It will clear most speed bumps when lightly loaded.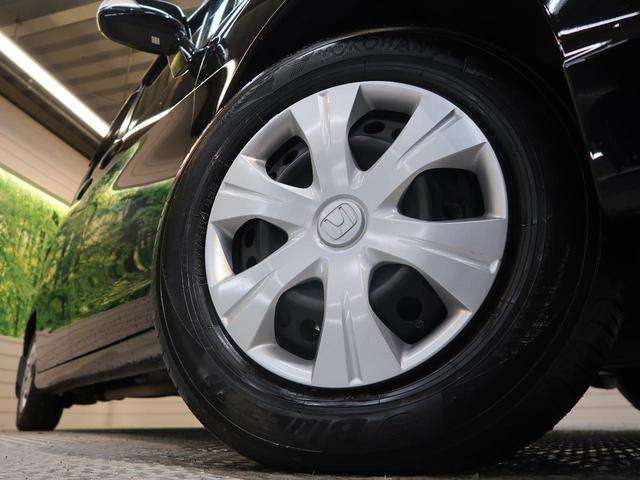 2012 Honda Freed Stability and Handling
The Honda Freed's suspension is well constructed and this translates to a compliant drive. Around corners, there's some hint of body roll due to its tall profile but nothing of concern to a normal driver. When carrying seven adults, the 1.5L engine works overtime and takes a bit too long to accelerate. The ride feels much firmer than the Honda Fit and more enjoyable to drive.
Service Intervals
Minor Service: At 5,000 km. Requires Air Cleaner, Oil Filter, and Engine Oil
Major Service: At 10,000km. Requires Air Cleaner, Oil Filter, Fuel Filter, ATF Filter, Cabin Filter, Plugs, Front Brake Pads, Rear Brake Pads, ATF Oil, and Engine Oil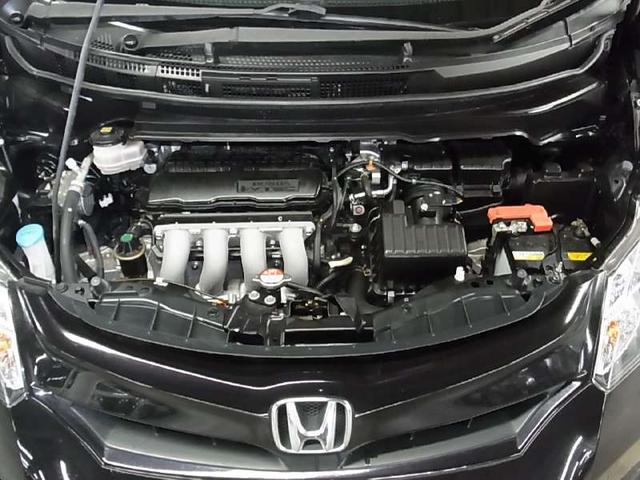 Spare Parts Availability, Cost & Where to buy
Service parts for the Honda Freed are affordable and widely available in Kenya. On the other hand, body parts are not easily available as the car is still new in this market. In Nairobi, most spare shops in Industrial Area and Kirinyaga Road stock these parts. You can get listings for these shops follow this link
2012 Honda Freed Reliability
The driving conditions in Kenya are significantly different from those in Japan and Europe. Reliability reviews done for those markets largely do not apply to the Kenyan market. There are differences in roads, fuel, climate, spares, and technical expertise. To give you accurate and reliable local insights, we interview experts such as mechanics and car dealers, who have in-depth knowledge of the Kenyan market. We also test the cars ourselves. Our aim is to give you the right information to enable you make an informed decision when buying a car.
The Honda Freed is mechanically the same as the Honda Fit which has had a good reliability record. Similar to the Fit, it is susceptible to gearbox malfunctions caused by the use of bad quality transmission fluids. Also avoid high pressure engine wash as water may leak into coil plugs causing uneven idling and stalling.
With proper maintenance as per the owners manual, most issues can be avoided. To download the 2012 Honda Freed Owner's Manual, click here.
Resale Value: Average
Honda Freed Competitors: Toyota Passo Sette, Toyota Sienta, VW Touran, Mazda Premacy, Nissan Lafesta, and Peugeot Partner.
Cost of Ownership
Purchase Price: See Latest Honda Freed Prices here
Comprehensive Insurance: Average Ksh. 36,000/ per annum- Or
3rd Party Insurance: Ksh. 7,000/- per annum
Change of Tyres(If neccessary) Ksh. 20,000/- for 4 Tyres
What we like about the 2012 Honda Freed
1. Spacious Interior
2. Seven seater capacity
3. Good safety ratings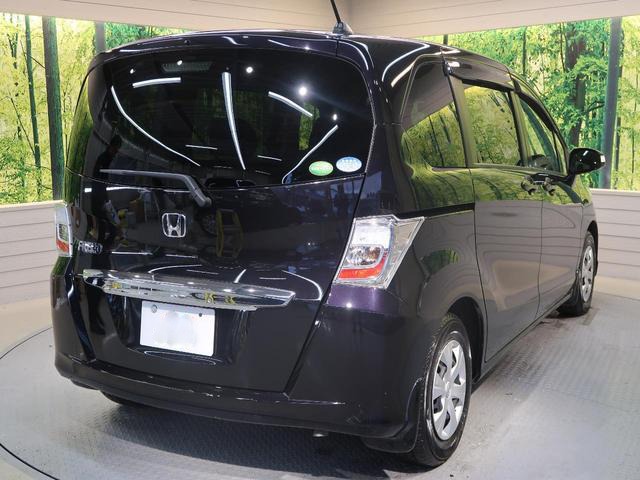 What we don't
The 1.5L engine feels underpowered when fully loaded.
Conclusion
Spend a few hours in the Honda Freed and you will absolutely love it. The upright seats are comfortable and ideal for long distance trips. For people with large families, this car is highly recommended. The build quality and interior space is outstanding.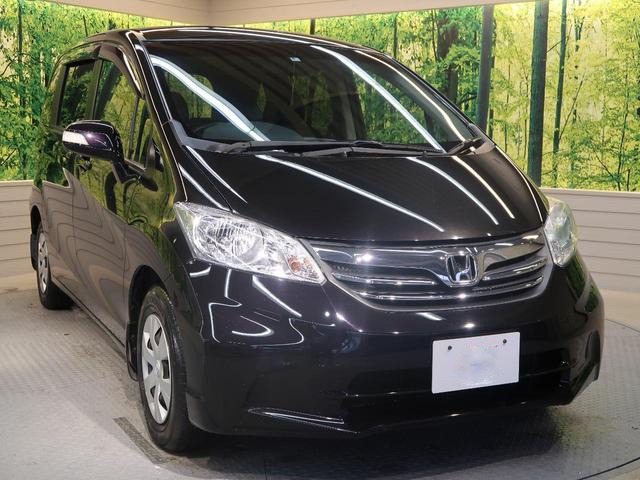 ---
If you have a question about this model or any other automotive questions, you can now get answers on our forum.
If you want to sell or trade-in you vehicle, you can list it for free via our seller portal.
If you wish to purchase this model local or abroad, you can do that via our marketplace.