2013 Toyota Rush Review
The Toyota Rush has evolved from its early years as a 4x4 poseur to the bona fide 7-seater SUV it is today. It started off as the Daihatsu Terios before Toyota bought a controlling stake in Daihatsu and launched the Toyota Rush alongside the Terios. Both of them are in production and sold in various markets around the world. The Toyota Rush Honda Vezel, Nissan Dualis, Nissan Juke, Mitsubishi RVR and Subaru XV
Detailed Review
2013 Daihatsu Terios Review directs here
The Toyota Rush is a 5-seater, compact SUV that has been in production for two generations since 2006. The first generation known as the J200 was in production from 2006 to 2017 and the second generation known as the J800 has been in production from 2017 to Present. The second generation Rush is much more mainstream with features such as three row seating and a wider body.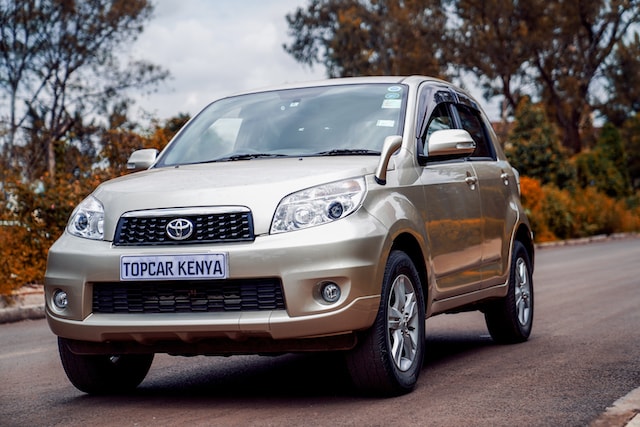 The 2013 Toyota Rush comes with a 1.5L 3SZ-VE engine that is linked to either a 4-speed automatic transmission or a 5-speed manual transmission and available in both 2WD and 4WD.
2013 Toyota Rush Grades
Toyota Rush X – This is the basic grade that is available in either 2WD or 4WD, manual transmission or automatic transmission, 16-inch steel rims, fog lights, key start, black cloth seats, halogen headlights and manual air conditioner.
Toyota Rush G – This is the luxury grade that is available in either 2WD or 4WD, manual transmission or automatic transmission, 16-inch alloy rims, fog lights, smart start, beige cloth seats, xenon headlights automatic air conditioner, rear spoiler, and steering controls. The
Toyota Rush L Package – This is the luxury grade that is available in either 2WD or 4WD, manual transmission or automatic transmission, 16-inch alloy rims, fog lights, smart start, black clothe seats, xenon headlights automatic air conditioner, rear spoiler, and steering controls.
2013 Toyota Rush Interior
Legroom & Space
The Toyota Rush is a narrow car and it feels very much so when five adults are seated inside. With arms stretched out, you can easily cover the entire width of the car. Besides this, the rest is surprisingly good, from the well elevated seats to the simple but neat instrument cluster. At the first row, the legroom is great with enough room to fully stretch the legs. At the second row, the legroom is decent and can comfortably accommodate tall people.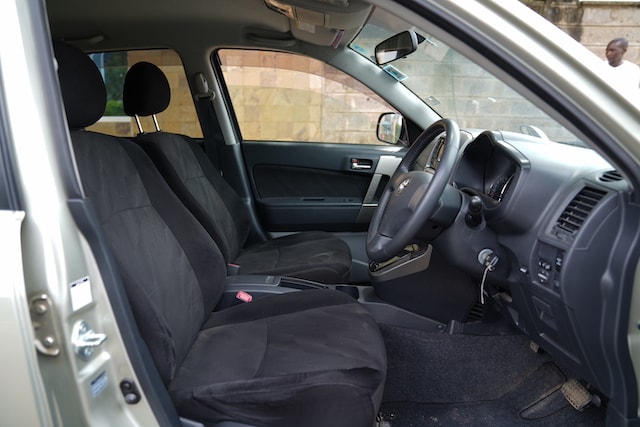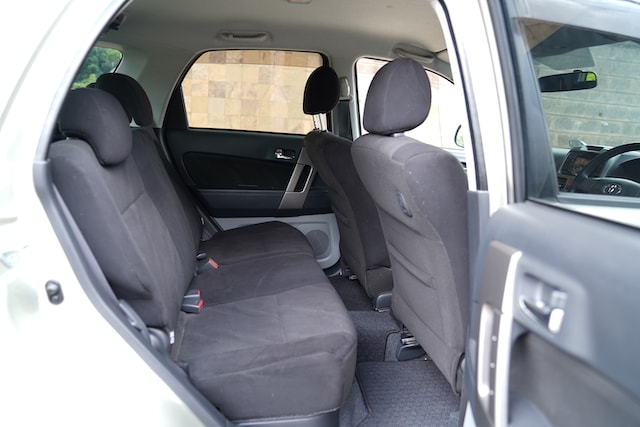 Cabin Storage
There are clever storage compartments in the cabin that are useful for storing items such as smartphones, beverages, goggles, handbags etc. At the first row there are 2 cup-holders, door panel storage, a glovebox and a center-box. For the second row, there's storage on the front seat jacket pockets.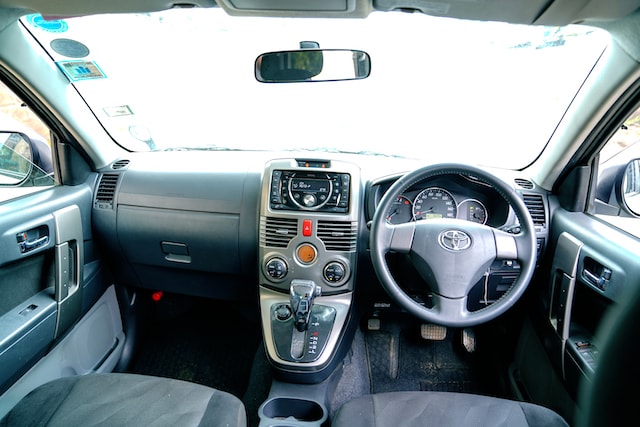 2013 Toyota Rush Boot Space
The boot is fairly spacious and good enough to carry luggage for a family of five. When extra space is required, the second row seats can be folded in a split configuration.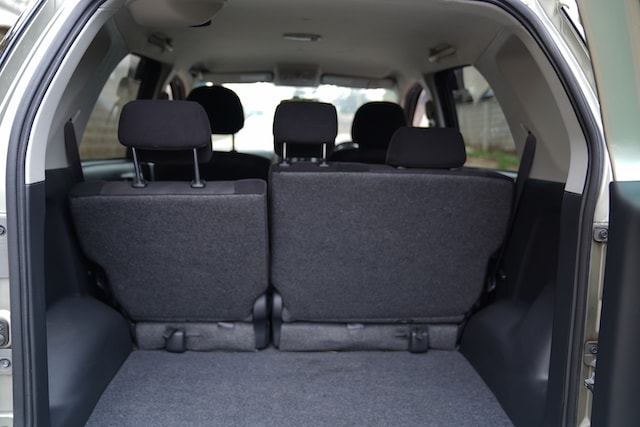 Other Extras: Roof rails, rear spoiler, CD Player
Safety Features: SRS Airbags, DAC, ABS, Brake Assist, Traction Control, ESC, 3 Point ELR seatbelt
2013 Toyota Rush Exterior
Though smaller and narrower, the Toyota Rush closely resembles the Toyota Rav4 in body construction and styling. The exterior mounted spare wheel is both aesthetically appealing and functional. The optional roof rails and alloy rims add a touch of class to the otherwise normal exterior.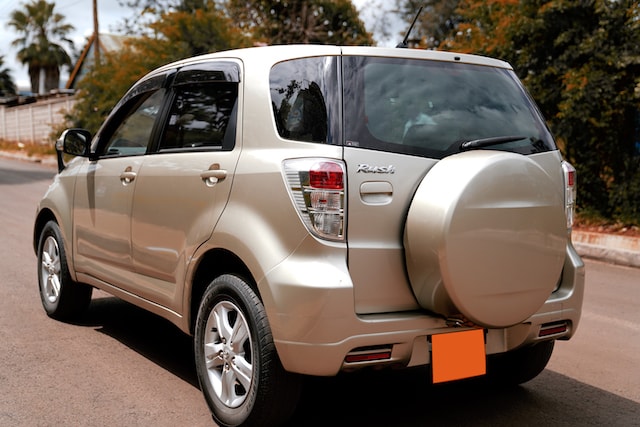 2013 Toyota Rush Fuel Consumption
2013 Toyota Rush 1.5L fuel consumption: 15.4 km/L
2013 Toyota Rush Acceleration
2013 Toyota Rush 1.5L accelerates from 0-100 km/h in 13.5 sec.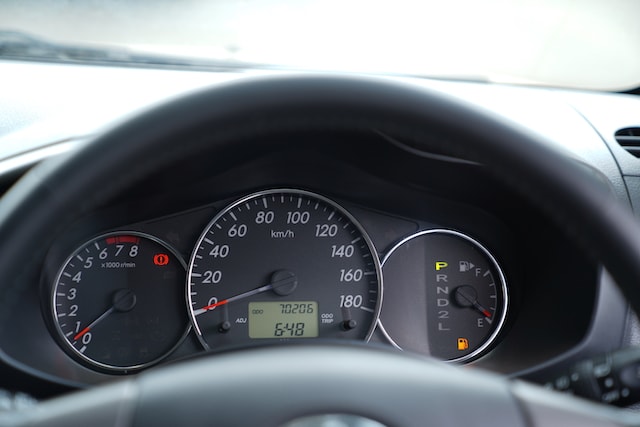 2013 Toyota Rush Fuel Tank Capacity: 50 Litres
2013 Toyota Rush Ground Clearance
The 2013 Toyota Rush has a ground clearance of 7.0 Inches(180mm) which is firmly in the 4×4 territory. When combined with the optional 4×4 drivetrain, it gives the Rush a decent off-road capability that is matched by few of its competitors.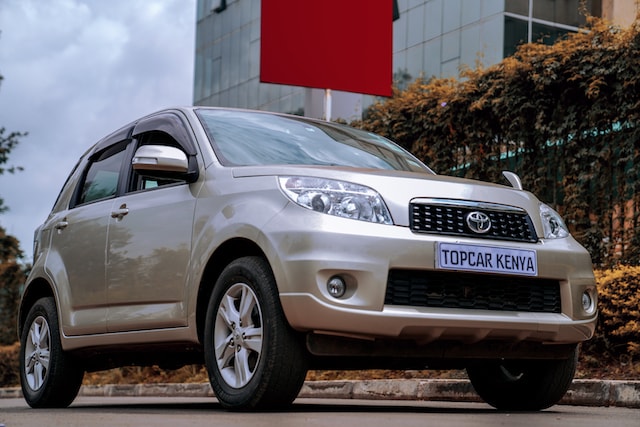 2013 Toyota Rush Stability and Handling
The Toyota Rush is a tall and narrow vehicle with a high center of gravity and therefore due caution should be exercised when driving around corners. As with all SUVs, it's advisable to approach at low speeds and to avoid sudden maneuvers. In terms of power, the 1.5L engine feels fairly balanced under even conditions but climbing steep hills requires patience as the power tends to max out pretty quickly.
Service Intervals
Minor Service: At 5,000 km. Requires Air Cleaner, Oil Filter, and Engine Oil
Major Service: At 15,000km. Requires Air Cleaner, Oil Filter, Fuel Filter, ATF Filter, Cabin Filter, Plugs, Front Brake Pads, Rear Brake Pads, ATF Oil, and Engine Oil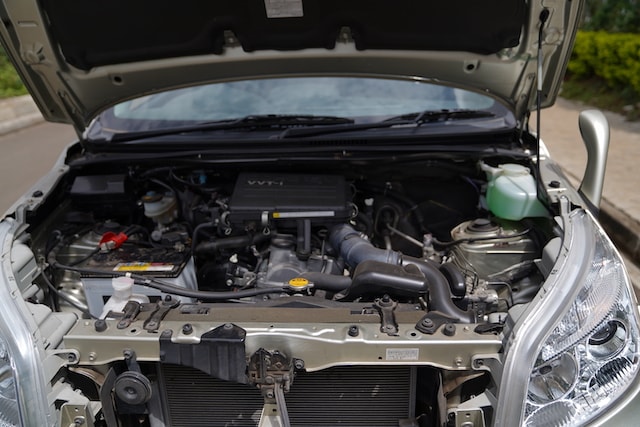 Spare Parts Availability, Cost & Where to buy
Service parts are affordable and widely available in Kenya. Body parts are fairly priced and available in major towns across the country. In Nairobi, most spare part shops stock these parts and you can get listings for these shops in this link
2013 Toyota Rush Reliability
The driving conditions in Kenya are significantly different from those in Japan and Europe. Reliability reviews done for those markets largely do not apply to the Kenyan market. There are differences in roads, fuel, climate, spares, and technical expertise. To give you accurate and reliable local insights, we interview experts such as mechanics and car dealers, who have in-depth knowledge of the Kenyan market. We also test the cars ourselves. Our aim is to give you the right information to enable you make an informed decision when buying a car.
The Toyota Rush is a simple and straightforward car that is devoid of the electronics that make most modern cars so complicated. It sticks to the age proven formula of simplicity and keeps everything as functional as possible. Most mechanics and owners we interviewed have nothing but praise and they would highly recommend it. We always advise that you thoroughly read the Owner's Manual as it contains vital information on how the car should be handled. To download the 2013 Toyota Rush Owner's Manual, click here.
Resale Value: Good
Toyota Rush Competitors: Honda Vezel, Nissan Dualis, Nissan Juke, Mitsubishi RVR and Subaru XV
Cost of Ownership
Purchase Price: from Ksh.1,300,000
Comprehensive Insurance: Average Ksh. 52,000/ per annum- Or
3rd Party Insurance: Ksh. 7,000/- per annum
Change of Tyres(If neccessary) Ksh. 24,000/- for 4 Tyres
See Latest Toyota Rush Prices here
What we like about the 2013 Toyota Rush
1. Good ground clearance
2. Top notch reliability
3. Excellent fuel economy
What we don't
Limited engine options
Conclusion
With the ride characteristics of a 4×4 and the fuel economy of a hatchback, there are few cars that can match the utility of the Toyota Rush.
Where to Buy the 2013 Toyota Rush in Kenya
If you are looking to either import or buy the Toyota Rush locally, we can help you with this process. Over the years, we have developed a network of trusted dealers both in Kenya and Japan who supply us with exceptional cars. Simply call us or send us a message through our contacts below and we'll get you the right car at the right price.
Related Reviews
---
If you have a question about this model or any other automotive questions, you can now get answers on our forum.
If you want to sell or trade-in you vehicle, you can list it for free via our seller portal.
If you wish to purchase this model local or abroad, you can do that via our marketplace.