2014 Toyota Premio Review
The Toyota Premio is one of the top-selling Toyota cars and is loved by Kenyans due to its reliability, good fuel economy, and high resale value. It competes with Audi A4, Subaru Legacy Saloon, Mercedes C180, and the BMW 318i.
You can get more about this
Toyota Premio
Detailed Review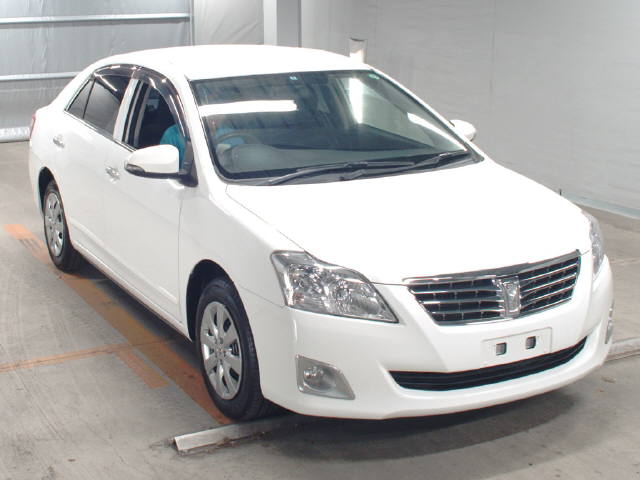 The Toyota Premio has been in production for two generations. The first generation known as the T240 was in production from 2001 to 2007 and the second generation known as T270 was in production from 2007 to 2020 when it was discontinued.
The 2014 Toyota Premio comes with three petrol engines: the 1.5 litre 1NZ-FE, the 1.8 litre 1ZZ-FE and the 2.0 litre 1AZ-FSE D-4.
2014 Toyota Premio Grades
The Toyota Premio F – This base level grade comes with the 1.5 Litre 1NZ-FE engine, CVT Transmission and 2WD.
The Toyota Premio X – This comes with the 1.8 Litre 2ZR-FE engine, CVT Transmission, 2WD/4WD options.
The Toyota Premio G – This is the premium grade version that comes with the 2.0 Litre 3ZR-FAE engine, CVT Transmission and 2WD. It has many other extras such as Alloy Rims as standard, fog lights, navigation, and a sunroof option.
2014 Toyota Premio Interior Legroom & Space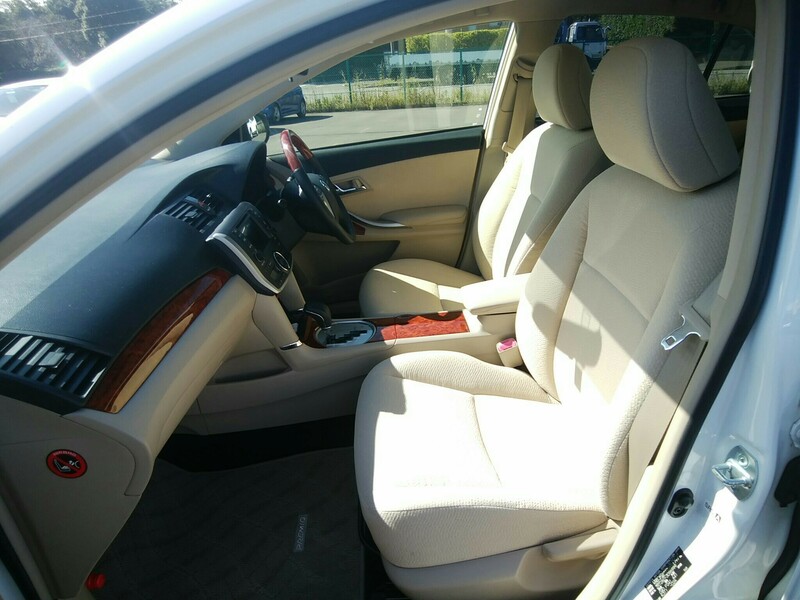 The 2014 Premio comes with a leather and smooth plastic dashboard, which has a well-positioned center console and entertainment unit. The driver's seat is electronically adjusted for a pleasant drive based on the driver's preferences prior to driving. Even for tall drivers, the Premio's legroom is quite good, and the front seats are well placed. The rear seats are comfortable and can accommodate 3 adult passengers with ease.
 Cabin Storage
There are several storage compartments in the 2014 Toyota Premio. These are useful for storing items such as smartphones, beverages, goggles, handbags, etc. For the first row, there 4 cup-holders on the center box and door panels, a storage shelf below the dashboard, a glovebox, and the center box. For the second row, the only storage is the seat jacket pockets.
2014 Toyota Premio Boot Space
The boot space for the 2014 Toyota Premio is typical of any saloon car. The rear seats can be folded to create extra space. However, it cannot carry bulky or oversized luggage that station wagons would typically carry.
Other Extras: Double Din Stereo, Navigation(Optional), Reverse Camera, Auto Headlamps, Keyless Entry.
Exterior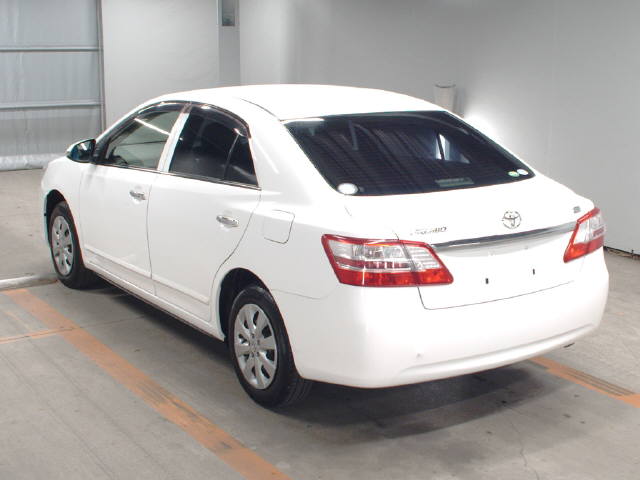 The Toyota Premio has a visually appealing front end with fog lights and HID headlights, as well as a curvy exterior design. It has a similar look to the Toyota Allion and Toyota Avensis.
2014 Toyota Premio Fuel Consumption
The 1.5 liter has a fuel economy of 8 km/ liter in city traffic or 16 km/ liter on the highways. The 1.8 liter provides a fuel economy of 9.5 km/l in city traffic or 15km/ liter on the highway. While the 2.0-liter engine has a fuel economy of 10 km/ liter in city traffic and 16 km/ liter on the highway.
2014 Toyota Premio Acceleration
Toyota Premio 1.5L accelerates from 0-100 km/h in 11.0 secs.
Toyota Premio 1.8L accelerates from 0-100km/h in 10.5 secs.
Toyota Premio 2.0G accelerates from 0-100km/h in 10.0 secs
2014 Toyota Premio Fuel Tank Capacity: 60 Liters
2014 Toyota Premio Ground Clearance
The Toyota Premio has a ground clearance of 6.4Inches (165mm) when unmodified. This height may not be a problem if the vehicle is lightly loaded. However, when fully loaded the vehicle may not clear some speed bumps on Kenya roads.
Toyota Premio Service Intervals
Minor Service – At 10,000 km. Requires Air Cleaner, Oil Filter, and Engine Oil
Major Service – At 15,000km. Requires Air Cleaner, Oil Filter, Fuel Filter, ATF Filter, Cabin Filter, Plugs, Front Brake Pads, ATF Oil, and Engine Oil.
Spare Parts Availability, Cost & Where to buy
The beauty of driving a Toyota in Kenya, so it goes, is that spare parts are relatively cheap and readily available. This statement holds true for Toyota Premio. Service parts and suspension parts are readily available. With a monthly budget of Ksh.5,000/-, you will cover maintenance costs. Used parts generally require negotiations and their prices vary depending on your knowledge. In Nairobi, most spare shops in the Industrial area and Kirinyaga road stock these spare parts. You can get listings for these shops in this link. 
Resale Value: Very Good
Toyota Premio Competitors:  Audi A4, Subaru Legacy Saloon, Mercedes C180, and the BMW 318i.
Cost of Ownership
See the latest price here.
What we like about the 2014 Toyota Premio
Availability of spare parts
Comfortability
Reliability
Conclusion
Toyota's principal aim is client pleasure, therefore the company tries everything it can to impress consumers with its high-performance vehicles. The dashboard is minimalistic and somewhat plain but the wood trim adds some touch of the class despite its high price tag, the Premio has a good fuel economy, high resale value, and good reliability.
Where to Buy the 2014 Toyota Premio in Kenya
If you are looking to either import or buy the Toyota Premio locally, we can help you with this process. Over the years, we have developed a network of trusted dealers both in Kenya and Japan who supply us with exceptional cars. Simply call us or send us a message through our contacts below and we'll get you the right car at the right price.
---
If you have a question about this model or any other automotive questions, you can now get answers on our forum.
If you want to sell or trade-in you vehicle, you can list it for free via our seller portal.
If you wish to purchase this model local or abroad, you can do that via our marketplace.
You can get more about this
Toyota Premio