2016 Honda Fit Review
The Honda Fit is a subcompact hatchback that slots right under the Civic sedan and coupe. It is one of the most selling Honda models in Kenya due to its great fuel economy and reliability. It competes with established brands such as the Toyota Vitz, Suzuki Swift, Mazda Demio and Nissan Note.
You can get more about this
Honda Fit
Detailed Review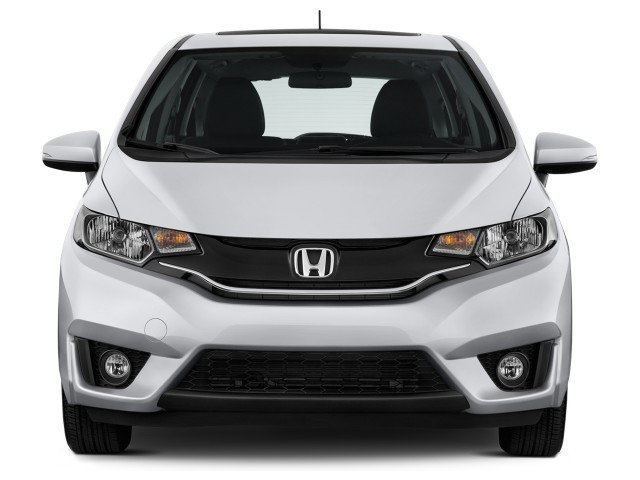 The 2016 Honda Fit falls in the third generation known as the GK that was in production from 2013 to 2020. Compared to the predecessor, the length has increased from 40mm to 55mm, the wheelbase extended by 30mm while the width has remained the same at 1695mm.
It comes with three engine options these are a 1.3-Litre L13B engine, a 1.5-Litre L15B engine and a 1.5-Litre LEB hybrid engine that is linked to an electric motor. The non-hybrid engines are linked to either a CVT transmission or a choice of 2 manual transmissions (5-Speed and 6-Speed).
2016 Honda Fit Grades
Honda Fit 13G: This comes with the 1.3L L13B engine and standard features that include Air Conditioner, manual 5-Speed or automatic transmission, ABS, 13inch Steel rims or 14 Inch Alloy Rims, CD/Navigation system, Driver and Passenger Airbags, and Fog Lights on some.
Honda Fit 15X: This comes with the 1.5L L15B engine and standard features that include Air Conditioner, Automatic Transmission, ABS, 14 Inch Alloys, CD/Navigation system, Driver and Passenger Airbags, Fog Lights on package editions
Honda Fit RS: This is the sports version of the Honda Fit that has been tuned for performance. It has an upgraded suspension that features heavy-duty coil-overs, front and rear disc brakes, and 16 Inch Alloy rims. It comes with the 1.5L L15B engine that has been tuned for extra power and mated to a 6 Speed Manual Transmission or automatic CVT. On the exterior, it has a body kit, fog lights, and rear spoiler.
Honda Fit HYBRID: This comes with the 1.5-Liter LEB hybrid engine. Further graded in F Package and L-Package with similar interior styling as the RS.
2016 Honda Fit Interior
Legroom and Interior Space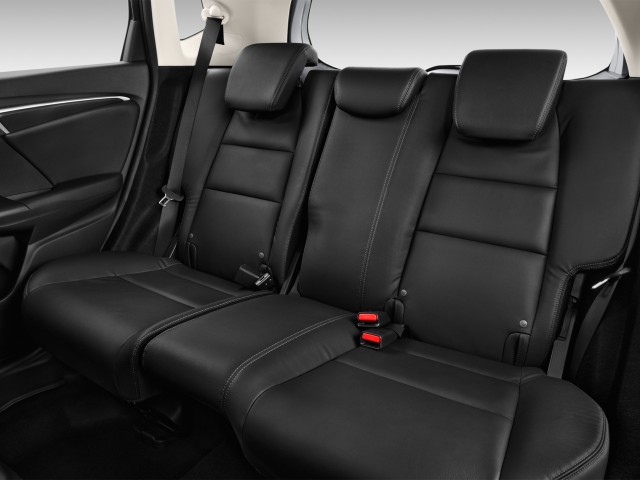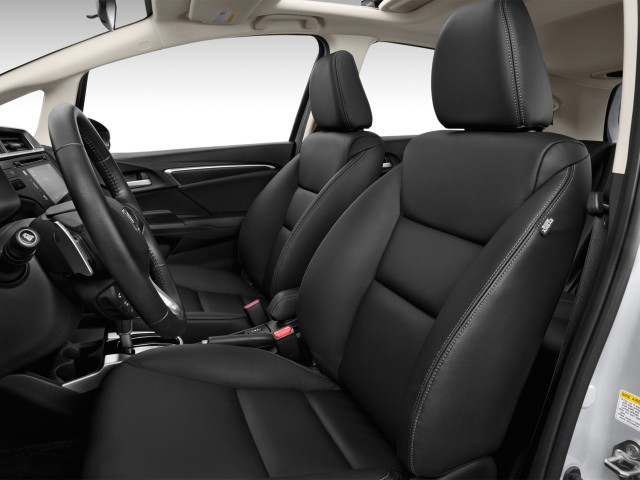 The 2016 Honda Fit interior has soft-touch cabin material that gives it a premium look. The Fit can comfortably seat 5 passengers. The front seats are comfortable for most folks, though taller occupants may have trouble getting comfortable. In the second row, the seats are set at an elevated position, which provides for a natural seating position.
Standard interior features include a rearview camera, USB port, Bluetooth, and a four-speaker audio system. Optional equipment consists of navigation, HD Radio, satellite radio, smartphone integration, a 7-inch touch-screen audio display, a six-speaker audio system, a power moon roof, and a blind spot camera.
Cabin Storage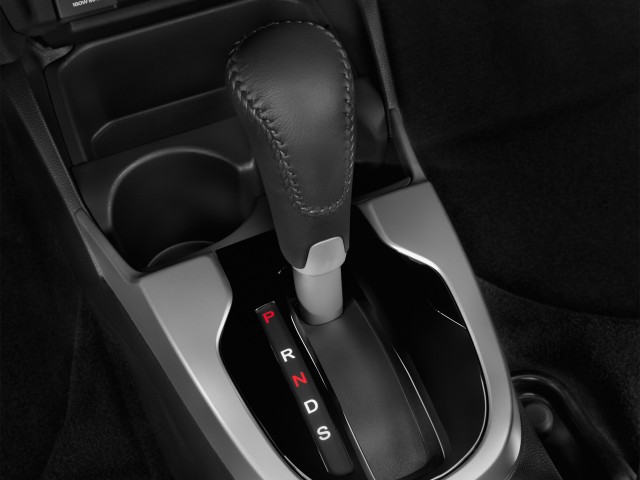 There are sufficient storage compartments for items such as smartphones, beverages, goggles, handbags, etc. For the 1st row, there are 4 cup-holders, door panel storage, a shelf below the dashboard, a glovebox, and a cubby box. For the 2nd row, the only storage is on the seat jacket pockets.
Boot Space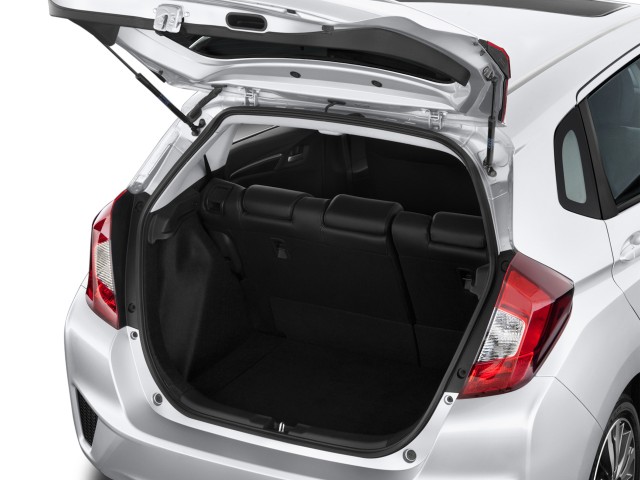 The 2016 Honda Fit has a boot space of 16.6 cubic feet, which expands up to 52.7 cubic feet with the rear seats folded.
Safety Features
Standard safety features in the 2016 Honda Fit include antilock brakes, stability and traction control, front side airbags, side curtain airbags, Hill Start Assist, emergency stop signal, collision mitigation brakes, and City-Brake Active system, and active head restraints.
2016 Honda Fit Exterior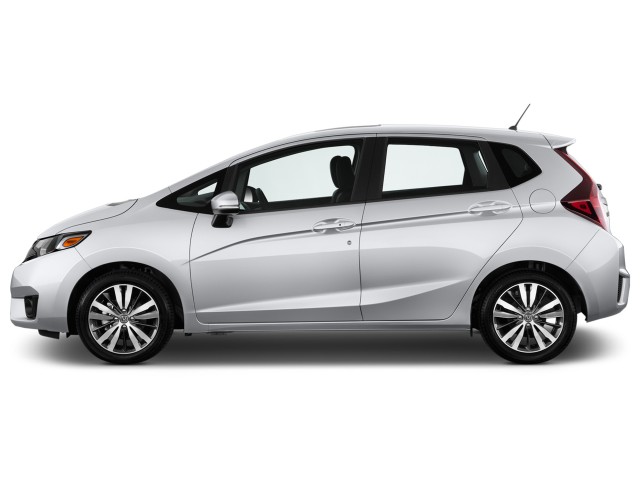 The Honda Fit is a practical but stylish car that no longer appears like a scaled-down minivan. A deep crease underlines the side of the Fit, emphasizing its length and the upward rise of the window line, resulting in a svelte and sculpted posture. Towards the rear, it adopts a sporty look with a flat tailgate that is accentuated by the crystal LED taillights.
2016 Honda Fit Fuel Consumption
The 2016 Fit gets a fuel efficiency of up to 8.1l/100km.
2016 Honda Fit Fuel Tank Capacity: 40 Litres
2016 Honda Fit Ground Clearance
The 2015 Honda Fit has a ground clearance of 5.3 Inches (135mm) which is below the minimum recommended clearance of 6.5 Inches for Kenyan roads and it will not clear some speed bumps. It may be necessary to modify the ground clearance to adjust the car to Kenyan roads.
2016 Honda Fit Stability and Handling
The Honda Fit has excellent cornering ability and a good sense of stability. It boasts superior stability and riding quality when compared to the Demio and Vitz.
2016 Honda Fit Reliability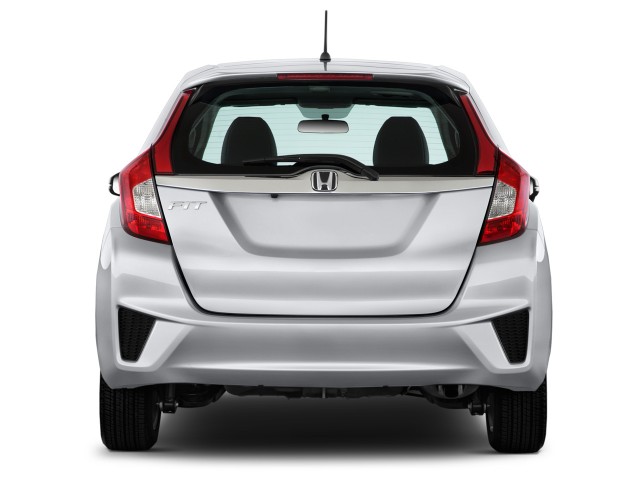 The Honda Fit makes it the most sought-after small hatchback and dependable car on the market today. Average repair costs are cheap, spares are widely available, and most failures do not render the vehicle inoperable or unable to be driven to the nearest garages.
Conclusion
The 2016 Honda Fit is a versatile car that can carry 5 adults comfortably together with their luggage. It is a strong contender when compared to Toyota Vitz or the Mazda Demio.
---
If you have a question about this model or any other automotive questions, you can now get answers on our forum.
If you want to sell or trade-in you vehicle, you can list it for free via our seller portal.
If you wish to purchase this model local or abroad, you can do that via our marketplace.
You can get more about this
Honda Fit