2016 Toyota Allion Review
The Toyota Allion is one of the most sought Japanese brands due to its reliability readily available spare parts, low maintenance costs, and great fuel economy. The Allion was introduced by Toyota to replace the Toyota Carina. It competes against the Mazda Atenza, the Nissan Sylphy, the Volkswagen Passat, the Audi A4, the Subaru Legacy, and the Mercedes C180.
You can get more about this
Toyota Allion
Detailed Review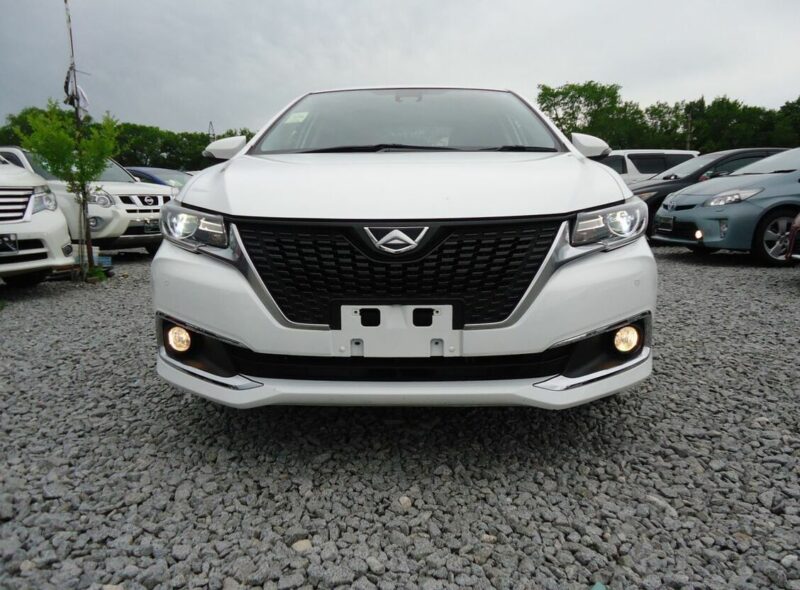 The Toyota Allion was introduced to the market in 2001 together with the Toyota Premio. Technically, they are identical; nonetheless, their exterior styling and interiors differ. The Toyota Premio is marketed as a high-end, luxurious sedan, whilst the Allion is marketed as a sporty, no-frills sedan. Due to its lighter body, the Allion is more agile and responsive than the Premio.
The 2016 Toyota Allion comes with 3 engine options: The 1.5Litre 1NZ engine, the 1.8Litre 2ZR engine, and the 2.0Litre 3ZR engine. All are mated to an automatic CVT transmission.
2016 Toyota Allion Grades
The Toyota Allion A15: This is the base level grade that comes with the 1.5 Litre 1NZ-FE engine, CVT Transmission and 2WD.
The Toyota Allion A18: This comes with the 1.8 Litre 2ZR-FE engine, CVT Transmission, 2WD/4WD options.
The Toyota Allion A20: This is the premium grade version that comes with the 2.0 Litre 3ZR-FAE engine, CVT Transmission and 2WD. It got many other extras such as Alloy Rims as standard, fog lights, navigation, and a sunroof option.
Interior Legroom & Space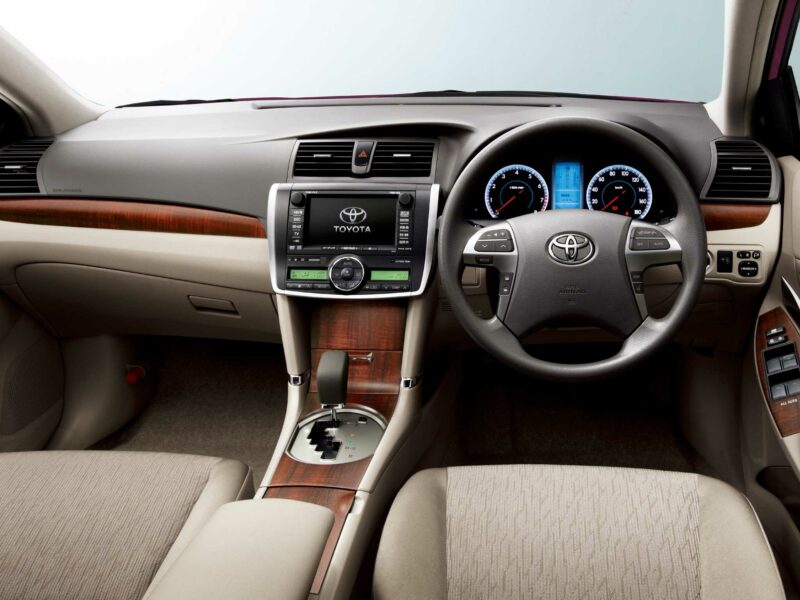 The interior of the 2016 Toyota Allion features is designed to provide maximum comfort. The adjustable front seats are designed to improve driver comfort by enabling him or her to set the seat in the most comfortable position. The vehicle's dashboard has been updated with a seven-inch LCD screen and other features that are organized more logically.
Cabin Storage
There are storage compartments placed throughout the vehicle, including four-cup holders, a storage shelf beneath the dashboard, a glovebox, and a center console box. The only storage for the second row is the seat jacket pockets.
Boot Space
The Toyota Allion is typical of any salon car. Its boot space can carry mid-sized luggage however extra space can be created when rear seats are folded.
Exterior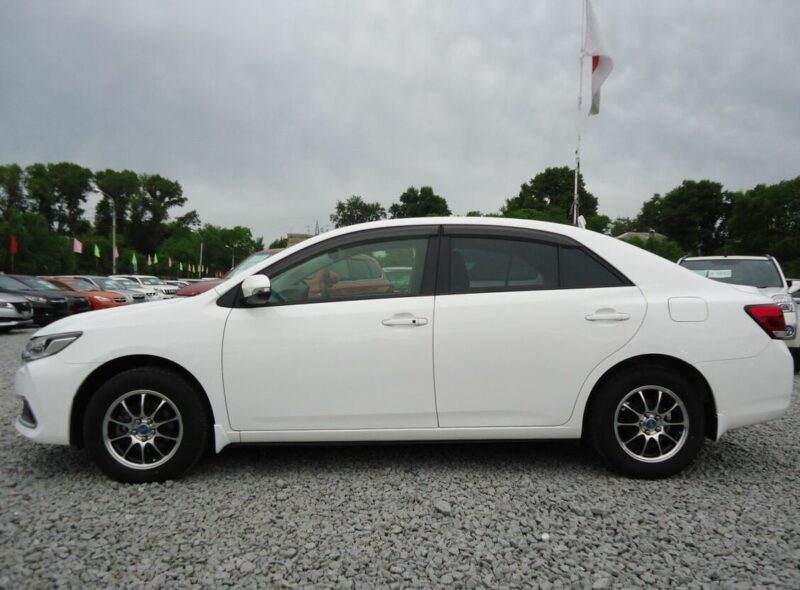 The front end of the 2016 Toyota Allion looks elegant and is facilitated by a sleek grille that is placed in the mid of the front fascia. The fascia also boasts sharp headlights, which come with a relished design making the car attractive. The bumper has also been widened to guarantee that it protects and covers more of the front features. The '16 Allion is also bigger than its predecessors. It has a length of 179.7 inches, a width of 66.7 inches, a height of 58.1 inches, a wheelbase of 106.3 inches
2016 Toyota Allion Fuel Tank Capacity: 60 Litres
Fuel Consumption
Toyota Allion 1.5 liter petrol engine fuel consumption 19.2km/L
Toyota Allion 1.8 liter petrol engine fuel consumption 14.8km/L
Toyota Allion 2 liter engine fuel consumption 15.6 km/L
Toyota Allion Ground Clearance
The Toyota Allion has a ground clearance of 6.4 Inches (165mm) when unmodified. This height may not be a problem if the vehicle is lightly loaded. However, when fully loaded the vehicle may not clear some speed bumps on Kenyan roads. Read our guidelines here on how to safely increase a vehicle's ground clearance.
Service Intervals
Minor Service: At 5,000 km. Requires Air Cleaner, Oil Filter, and Engine Oil
Major Service: At 10,000km. Requires Air Cleaner, Oil Filter, Fuel Filter, ATF Filter, Cabin Filter, Plugs, Front Brake Pads, Rear Brake Pads, ATF Oil, and Engine Oil
Stability and Handling
The Toyota Allion is a smooth car to drive. glides effortlessly on the road thanks to its CVT transmission and the VVT-I engine. In terms of stability, the Allion is stable under normal driving conditions, however aggressive cornering is not advisable.
Toyota Allion Spare Parts Availability
Spare parts are relatively cheap and readily available in the market. In Nairobi, most spare shops in Industrial area and Kirinyaga road stock these spare parts. You can get listings for these shops here follow this link.
Cost of Ownership
Purchase Price: From Ksh. 1,500,000
See Toyota Allion Latest Prices here
Resale Value: Good
Toyota Allion Competitors: Mazda Atenza, Nissan Sylphy, VW Passat, Audi A4, Subaru Legacy and Mercedes C180.
What We Like bout the 2016 Toyota Allion
Beautiful exterior and interior
Comfortable cabin and Ample space
Conclusion
The 2016 Toyota Allion is a beautiful car that has good stability and handling compared to its competitors. It's a perfect car for shoppers who are after an affordable and comfortable family car.
Where to Buy the 2016 Toyota Allion in Kenya
If you are looking to either import or buy the Toyota Allion locally, we can help you with this process. Over the years, we have developed a network of trusted dealers both in Kenya and Japan who supply us with exceptional cars. Simply call us or send us a message through our contacts below and we'll get you the right car at the right price.
---
If you have a question about this model or any other automotive questions, you can now get answers on our forum.
If you want to sell or trade-in you vehicle, you can list it for free via our seller portal.
If you wish to purchase this model local or abroad, you can do that via our marketplace.
You can get more about this
Toyota Allion