2020 Renault Triber Review
Renault Triber is a mini MPV manufactured by French automaker Renault through its Indian subsidiary Renault India.
Detailed Review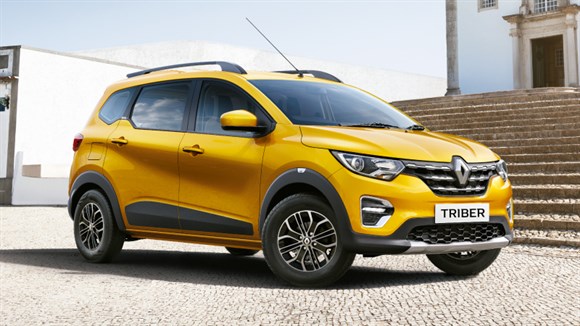 Renault has a long history of producing high-quality vehicles. some of its Legendary vehicles include the Megane and, the Koleos. Renault has shifted its focus away from those legends and toward expanding segments and delivering entry-level vehicles such as the Kwid, Kuger, and the Triber.
The 2020 Renault Triber is an ultra-flexible and spacious SUV that gives surprising flexibility and more than ample space for everyone and every experience.
Renault Triber Variants
Interior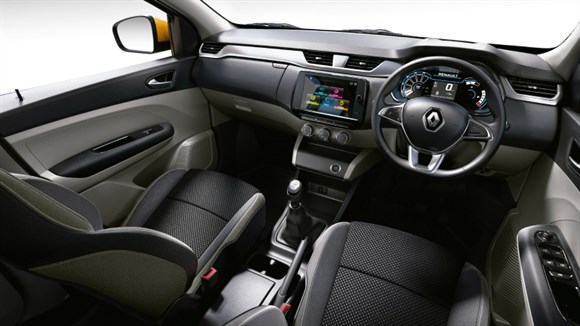 The 2020 Triber's interiors appear to be sleek and premium, in contrast to other budget options from the brand. A 7.9-inch touchscreen infotainment system with Android Auto and Apple CarPlay is included on the dashboard. This is a modern system with a unique interface and toggle buttons beneath the screen.
Additionally, the instrument cluster features a stylish layout and a 3.5-inch MIDI. Keyless entry with push-button start/stop, two glove boxes, cooled armrest storage, and much more are included in the Triber's utility. Indeed, passengers in the second and third rows each have their own AC vents on the B-pillars and roof, respectively. Additionally, third-row passengers receive their own side armrests and a 12V power outlet.
Cargo Space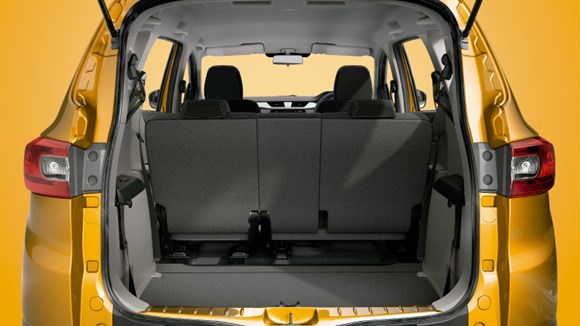 Even in terms of boot space, the 2020 Triber provides 84 liters in the 7-seat configuration, 320 liters in the 6-seat configuration, and a staggering 625 liters when the third row is folded.
Exterior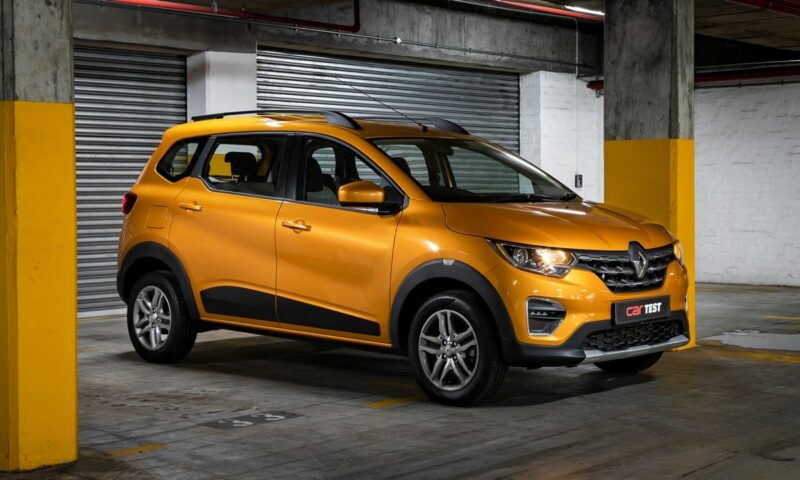 The Triber is a fairly attractive car. It lacks the pronounced rear overhang that many MPVs have. The front and rear overhangs are maintained to a minimum, leaving the majority of space between the wheels for the passengers. As with the Kwid before it, the Triber is available in a variety of vibrant colors and is equipped with plastic flares and skid plates that shape the overall appearance of the body, imparting a rugged SUV vibe.
Performance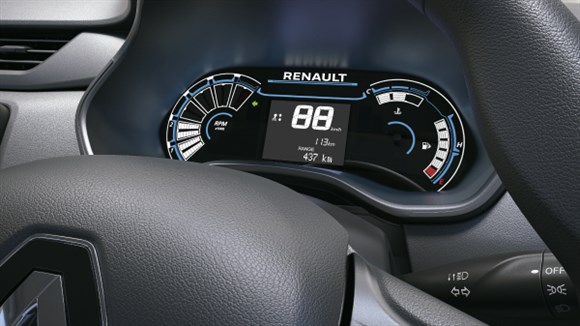 The 2020 Triber is equipped with a three-cylinder petrol engine and a five-speed manual gearbox. Normally, these figures would be sufficient for a properly sized vehicle, but due to the Triber's size, they are tricky. The car itself weighs less than a ton, but once loaded with people or objects, the engine and gearbox's deficiencies become readily obvious.
Safety Features
The Triber is equipped with four airbags, an anti-lock braking system with electronic brake distribution, rear parking sensors with camera, driver and co-driver seat belt warnings, and a high-speed alert.
Dimensions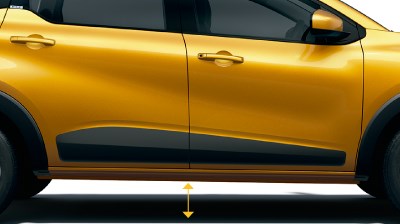 The 2020 Triber It measures 3990mm in length, 1739mm in width, and 1643mm in height. Its ground clearance is 180mm.
---
If you have a question about this model or any other automotive questions, you can now get answers on our forum.
If you want to sell or trade-in you vehicle, you can list it for free via our seller portal.
If you wish to purchase this model local or abroad, you can do that via our marketplace.