2022 Mitsubishi Outlander PHEV Review
Mitsubishi Outlander is a compact crossover SUV manufactured by Japanese automaker Mitsubishi Motors. The model which was first introduced in 2001 is currently in its fourth generation.
You can get more about this
Mitsubishi Outlander
Detailed Review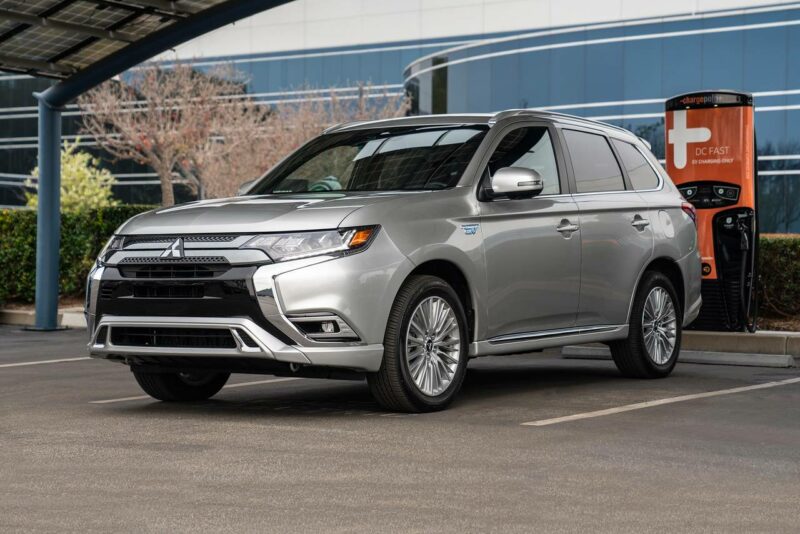 The 2022 Mitsubishi Outlander is a midsize SUV that boasts a plug-in hybrid powertrain. PHEV is an acronym for plug-in hybrid electric vehicles.
It has been completely revamped, with a sci-fi-like exterior and a snazzier cabin, and is now truly competitive in the extremely saturated compact-crossover class.
Outlander competes with Honda CR-V, Subaru Forester, Nissan Rogue, and Volkswagen Tiguan in the international market.
Interior Features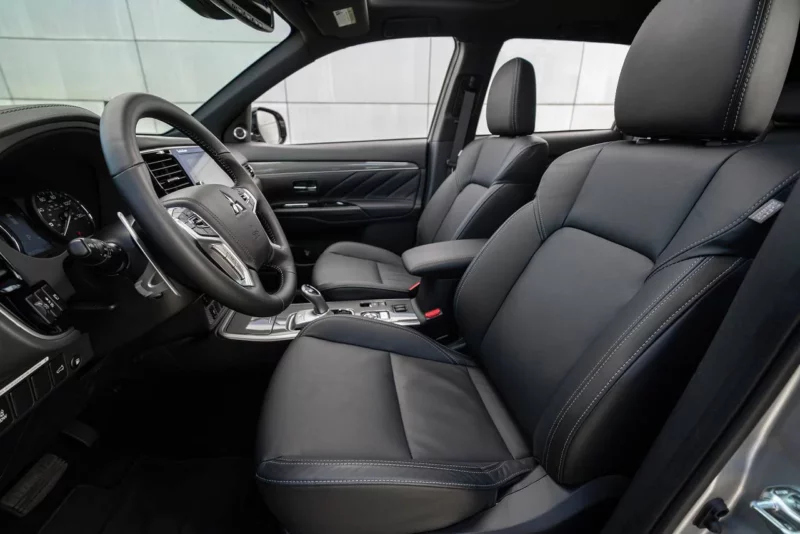 The 2022 Outlander features an 8-inch touchscreen, Apple CarPlay, Android Auto, a six-speaker audio, Bluetooth, and two USB connections as standard. A 9-inch touch screen, navigation, wireless Apple CarPlay, a digital gauge cluster, a smartphone charging pad, HD Radio, satellite radio, ten-speaker audio, and four USB ports are available as infotainment options.
The Outlander's touch-screen infotainment system is simple to use, thanks to its quick answers, straightforward menu layout, and physical buttons and knobs for the primary music and climate control settings.
Additionally, it boasts a remote keyless entry, push-button start, dual-zone automatic climate control, a rearview camera, rear parking sensors, blind-spot monitoring, rear cross-traffic alert, front and rear collision warning, pedestrian detection, and automatic emergency braking.
Cabin Storage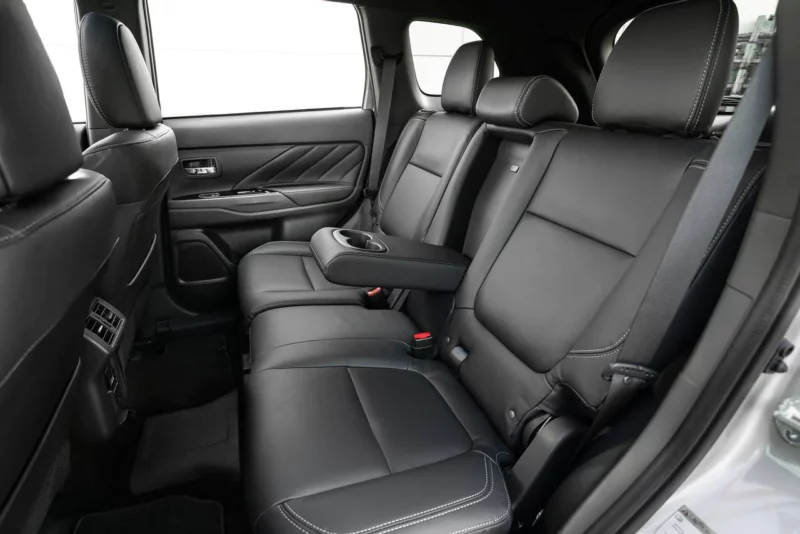 Cargo capacity behind the third row of the Outlander is 11.7 cubic feet, 33.5 cubic feet with those seats folded, and up to 79.7 cubic feet with the second and third rows folded. No other compact SUV comes close in terms of maximum cargo capacity. Standard equipment includes a manual liftgate; a hands-free electric liftgate is available as an option.
Safety Features
Safety and security are inextricably linked to performance, technology, comfort, and design in all Mitsubishi cars. Outlander 2022 takes this concept to new heights. Its security features include; Anti-lock brakes, Front-Impact Airbags, side-impact airbags, Knee airbags, and Pre-tensioners. Additionally, Outlander is equipped with a security system that anticipates and detects unwanted vehicle intrusion. The car also comes equipped with an ignition disable device to prevent the engine from starting if the original manufacturer key is not used.
Exterior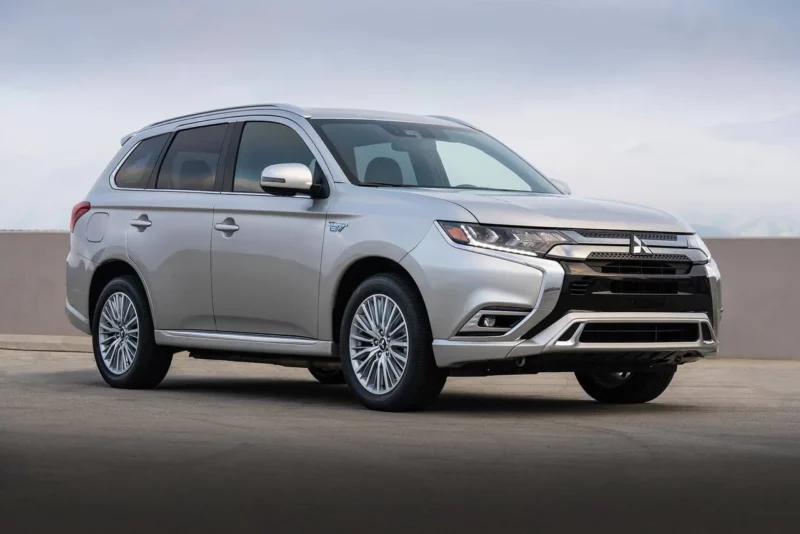 The Outlander's design risks are concentrated at the front, with a dramatic nose belying the crossover's otherwise conservative rear and interior. Its distinct front appearance is accented by six-element LED headlamps flanking the lower portion of the massive grille. From the side, the Outlander bears a strong resemblance to the Range Rover, with its extremely flat beltline and vertical sidewalls. Both the profile and rear are significantly more subdued than the front.
Ground Clearance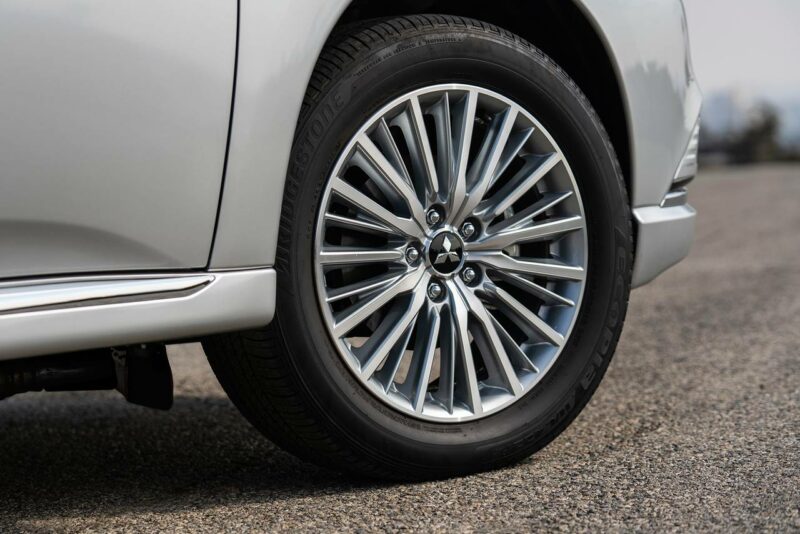 The 2022 Mitsubishi Outlander PHEV has a 190mm ground clearance with a 1500kg braked and 750kg unbraked towing capacity.
Cost of Ownership
The 2022 Outlander retails between $36,695 and $42,395 in the international market.
---
If you have a question about this model or any other automotive questions, you can now get answers on our forum.
If you want to sell or trade-in you vehicle, you can list it for free via our seller portal.
If you wish to purchase this model local or abroad, you can do that via our marketplace.
You can get more about this
Mitsubishi Outlander