Honda CR-V
The Honda CR-V is medium sized crossover SUV that has long been regarded as a reliable and affordable family car. Though not as popular as its rivals such as the X-Trail and Vanguard, it packs a powerful punch in terms of performance, build quality, interior space and off-road capability. It underwent a major redesign in 2011 that emphasized on aerodynamic performance, modern aesthetics, a new 4WD system and fuel efficiency. It competes with the Nissan X-Trail, Toyota Vanguard, Mitsubishi Outlander, Subaru Forester, Mazda CX-5 and Toyota RAV-4. Read the full Honda CRV-V Review
Honda Vezel
The Honda Vezel is making an entry into the Kenyan market and there's a growing excitement around this car. On paper, it offers compelling features such as a commanding SUV posture, excellent fuel economy, striking design and a reasonable price point. Is this enough to upstage the competition? It's going up against the Mitsubishi RVR, Nissan Dualis/Qashqai, Subaru XV, Toyota Rush and Peugeot 2008. Read the full Honda Vezel Review
Honda Fit
The Honda Fit is a 5 seater hatchback that has been in production since 2001. Its popularity in Kenya has been gaining steadily as more and more people are appreciating the quality and reliability of Hondas. Locally it competes with the Toyota Vitz, Mazda Demio and Nissan Tiida. It scores high marks in safety, comfort, reliability and fuel consumption. It is best suited for urban driving but can be used for long distance driving occasionally. Read the full Honda Fit Review
Honda Stepwagon
The Honda Stepwagon is an 8 seater van that is not as popular in Kenya as the Voxy and Noah but its more luxurious and comfortable. It is also fairly priced due to the lower demand and savvy buyers can get better value for money with this van.
Honda Insight
Hybrid cars have slowly been creeping upon us and we are at a point where we must either embrace them or run out of options. Without question, the future belongs to hybrids and electric cars so the sooner we accept them, the better for us. The Honda Insight is one such hybrid that has slowly been gaining traction in the Kenyan market. Its closest competitor is the Toyota Prius, which is arguably the first hybrid to strut this market. Read the full Honda Insight Review
Honda Freed
The Honda Freed has been around since 2008 but has somewhat gone unnoticed in the Kenyan market. That's surprising given its strong credentials that usually appeal to the masses here. It's affordable, cheap to maintain, fuel-efficient and can carry up to 8 passengers. It's built on the popular Honda Fit platform and is as reliable as its sibling. So why has it not been popular in this market? Read the full Honda Freed Review to find out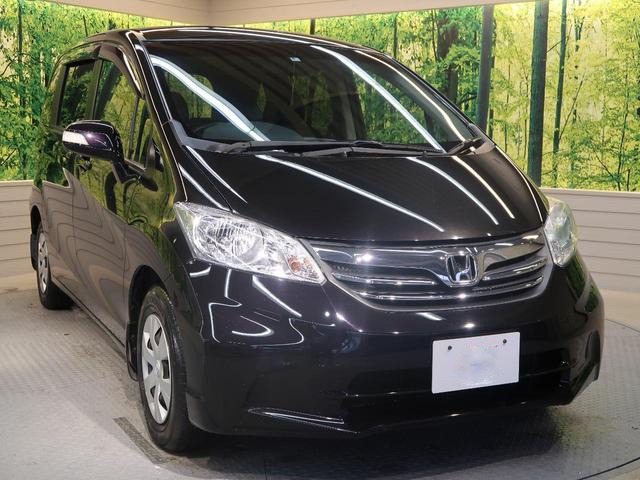 Honda Fit Shuttle
Unlike the Honda Freed, which is a 7-seater categorized as an MPV, the Fit Shuttle is similarly a 7-seater but smaller and is a station wagon. It's an efficient car with a good design and impressive fuel consumption. The Honda Fit Shuttle came into production in 2011 and is built on the Honda Fit platform.
Honda Stream
The Honda Stream is classified as a compact MPV or a station wagon and was in production from 2000 to 2014. Over the years, Honda has strived to make the car efficient enough for family use without compromising on its performance. Overall, it's a good choice for people with large families or transport businesses that are looking for an affordable seven-seater wagon. It competes with the Toyota Wish, Mazda Premacy, Subaru Exiga, Nissan Lafesta and VW Touran. Read the full Honda Stream Review
To buy these cars visit: https://cars.topcar.co.ke/ 
Trade in or Sell Your Car
If you currently own a car that you want to sell or trade-in, we can help you to;
1. Sell it quickly and conveniently to thousands of buyers on our website.
2. Trade-it in for a new one. We work with trusted dealers and you get the car of your choice.
3. Get financing and hire purchase terms on the car you choose.
Simply list your car on our website through this link and let us do the rest. You get these services for only Ksh. 500.
Related Cars for Sale on Topcar
---
Categories:
Car News and Tips
,
Tips and Car Advice