Honda Shuttle Review
The Honda Shuttle is a 5-Seater Station Wagon that has been in production from 2015 to present. It's the successor to the Honda Fit Shuttle that was initially tied to the Fit but now it has been spun off as an independent model. It has a few similarities to the Honda Fit, but it has distinct features such as a sharp frontal design and a unique instrument Panel. It comes with a choice of two engine; a 1.5-L L15B petrol engine and a 1.5-Litre L1EB Hybrid Petrol engine and is available in either 2WD or 4WD. It achieves a fuel consumption of 21.8 km/L for the normal engine and 34.0 Km/L for the Hybrid engine.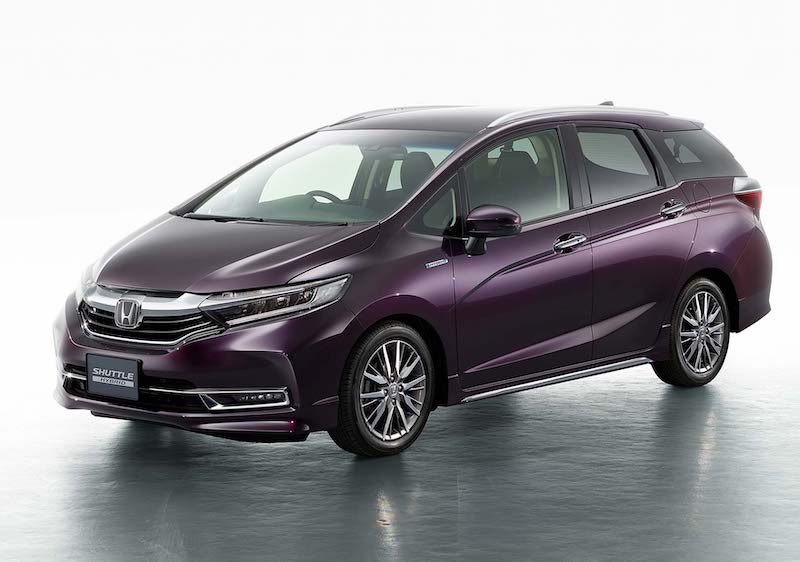 For Kenyan buyers, the Honda Shuttle is ideal for people with families who are looking for a reliable and spacious wagon. It's among the most economical in its class and maintenance costs are affordable. It shares engines and components with the Honda Fit and Honda Vezel which makes it easy maintain in Kenya due to this. The only issue I find with the car is the low ground clearance which can be problematic for Kenyan roads. There are ways you can improve ground clearance and you can read more details on ground clearance for cars in Kenya here.
Honda Shuttle Interior Features
The Honda Shuttle is a spacious and comfortable car. The interior is fresh with a modern dashboard that comes with a sharp instrument panel that is well illuminated both in daytime and nighttime. The legroom is excellent on all rows and tall people will find it comfortable.


Honda Shuttle Exterior Features
On the outside, the Honda Shuttle resembles the Honda Stream with the slanting roofline and the sharp frontal design.

Honda Shuttle Safety Features
City Brake Active System, Front i-side airbag system, curtain airbags, ABS, EBD.

Honda Shuttle Maintenance Costs in Kenya
The Honda Shuttle shares the Hybrid system with the Fit and the Vezel which are cars that are fairly popular in Kenya. This makes it easy to find its spare parts in Kenya. Maintenance costs are similar to those of the Honda Fit
Honda Shuttle Reliability
The Honda Shuttle is generally reliable and few issues have been reported so far. The Hybrid version is reliable when new but it tends to develop problems with age. Its advisable that you try to buy non hybrid if you're buying a used one and go for a low mileage car as much as possible if you're buying a hybrid. Below are the most commonly reported problems with the Honda Shuttle
CVT Transmission Problems
Hybrid batteries failure
Loss of power
Suspension noise
Honda Shuttle Alternatives you can buy in Kenya: Toyota Axio, Nissan Sylphy, Mitsubishi Galant Fortis
Honda Shuttle Price in Kenya and where to buy it: https://cars.topcar.co.ke/vehicles/honda/shuttle
Import the Honda Shuttle in Kenya: https://topcar.co.ke/import-your-car/
Trade in or Sell Your Car
If you currently own a car that you want to sell or trade-in, we can help you to;
1. Sell it quickly and conveniently to thousands of buyers on our website.
2. Trade-it in for a new one. We work with trusted dealers and you get the car of your choice.
3. Get financing and hire purchase terms on the car you choose.
Simply list your car on our website through this link and let us do the rest. You get these services for only Ksh. 500.
Related Cars for Sale on Topcar
---
Categories:
Cars in Kenya