Subaru BRZ Kenya: Reviews, Price, Specifications, Import
Subaru BRZ Review
The Subaru BRZ is a sports car that was jointly developed by Subaru and Toyota and alternatively sold as the Toyota 86. The development team was comprised of engineers from both companies and Toyota was specifically drawn to Subaru's expertise in building horizontally-opposed engines with a low center of gravity that are ideal for use in sports cars. Subaru was in a cash crunch and needed the capital injection and therefore could not pass the opportunity.
Initially Subaru was opposed to the idea of a front engine, rear wheel drive (FR Layout)sports car with a naturally aspirated engine that Toyota was proposing and it favored an all-wheel-drive, turbocharged version that was right up their domain of expertise. A prototype was developed in 2007 and it performed so well that Subaru was convinced to go with the rear wheel drive layout and a naturally aspirated engine.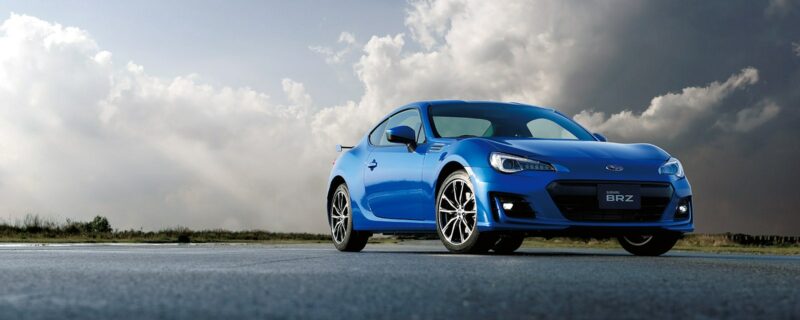 For Kenyan buyers, the Subaru BRZ is a perfect choice for an affordable sports car that is closely related to the Toyota 86. The most nagging problem for sports car lovers in Kenya is ground clearance given the state of our roads. There are ways you can improve a vehicle's ground clearance and you can read more details on ground clearance for cars in Kenya here.
First Generation Subaru BRZ (2012 – Present)
The first generation Subaru BRZ has been in production from 2012 to present and it comes with a 2.0-Litre FB20 engine that is also deployed in the Forester, XV and Impreza but has been modified with a short stroke in order to achieve high rotational output for more power and efficiency. It's mounted to a rear wheel drivetrain that comes with either a 6-Speed automatic transmission or a 6-Speed manual transmission.
Subaru BRZ Interior Features
The BRZ stays true to its roots as a sports car and comes with minimal space for rear passengers. The front row is well supplied with space but the rear is tight. At the front, the seats are firm but comfortable.


Subaru BRZ Exterior Features
On the outside, the Subaru BRZ greatly resembles the Porsche 911 and from afar you would hardly tell the difference. All grades come with well crafted alloy rims, dual exhaust and a spoiler

Subaru BRZ Safety Features
Vehicle Dynamics Control(VDC), Emergency Stop Signal, SRS Airbags(Chest, Waist, Curtain, and Side), pedestrian protection and a highly rigid whiplash reducing structure.
Subaru BRZ Maintenance Costs in Kenya
The Subaru BRZ comes with a naturally aspirated 2.0L FB20 engine that is fairly simple without the complexities of turbo engines. It is shared with the Subaru Forester and Subaru Impreza which are common in Kenya and therefore the parts are affordable and easy to find in Kenya. Body parts on the other hand are expensive and not available in Kenya.

Subaru BRZ Reliability
The mechanics closely mirror those of the Subaru Forester and consequently present similar problems. There are differences in drivetrain and suspension that make the BRZ a uniquely different car. The Most Commonly Report Subaru BRZ problems are;
Gearbox Failure
Engine Problems – Loss of power, uneven idling and stalling
Suspension Noise
Subaru BRZ Alternatives you can buy in Kenya: Nissan Skyline, VW Golf GTI, Mitsubishi Lancer Evolution
Price of the Subaru BRZ in Kenya and where to buy it: https://cars.topcar.co.ke/vehicles/subaru
Import the Subaru BRZ in Kenya: https://topcar.co.ke/import-your-car/
---
If you have a question about this model or any other automotive questions, you can now get answers on our forum.
If you want to sell or trade-in you vehicle, you can list it for free via our seller portal.
If you wish to purchase this model local or abroad, you can do that via our marketplace.