The Suzuki Celerio falls under the passenger car category and it's one of the small cars sold by Suzuki in various markets but it's not sold in Japan. It's related to the Suzuki Alto which has become a popular car for taxi business in Kenya. It came into production in 2008 and it's manufactured in India and Thailand. It's an economical car that is efficient and easy to maintain making it suitable for use in taxi business and for private use.
On the outside, there are similarities to the Alto but the Celerio is bigger and taller. Higher grades come with fog lights, alloy rims and roof rails that give it a commanding look.
On the inside, the Celerio is basic but functional with clothe seats that are comfortable. Legroom is decent on the first row but tight on the second row especially for tall people. Some of the available features include, air conditioning, bluetooth, USB charging ports and electric windows.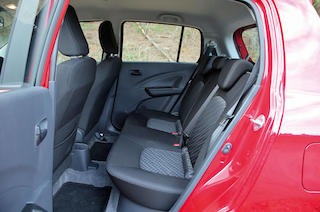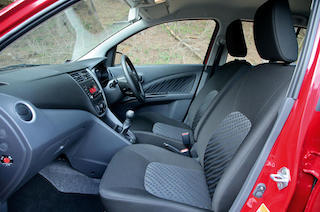 Suzuki Celerio Generations
First Generation (2008-2014)
Second Generation (2014-Present)
Suzuki Celerio Maintenance Costs In Kenya
The Suzuki Celerio is not a common car in the Kenyan market and therefore spare parts especially body parts are not currently easy to find. Service parts are affordable and widely available in Kenya. Body parts are not easily available.
Suzuki Celerio Reliability In Kenya
The Suzuki Celerio is a simple car that does not have any major mechanical problems. The mainly reported issues are;
Suspension Noise
Gearbox problems
Suzuki Celerio Alternatives you can buy in Kenya: Toyota Vitz, Mazda Demio, Nissan Note
Price of the Suzuki Celerio in Kenya and where to buy it: https://cars.topcar.co.ke/vehicles/suzuki
Import the Suzuki Celerio in Kenya: https://topcar.co.ke/import-your-car/
Trade in or Sell Your Car
If you currently own a car that you want to sell or trade-in, we can help you to;
1. Sell it quickly and conveniently to thousands of buyers on our website.
2. Trade-it in for a new one. We work with trusted dealers and you get the car of your choice.
3. Get financing and hire purchase terms on the car you choose.
Simply list your car on our website through this link and let us do the rest. You get these services for only Ksh. 500.
Related Cars for Sale on Topcar
---
Categories:
Cars in Kenya