2010 Toyota Crown Review
The Toyota Crown is an executive Japanese saloon that is built to rival the world's best luxury cars. It has a high degree of refinement not common in Japanese cars and it obviously targets an upscale clientele. It competes with the Lexus LS, Mercedes E-Class, BMW 5 Series, Audi A6, Jaguar XF and Nissan Fuga. In Kenya, the Toyota Crown has historically not been as popular as the Mercedes and BMW but in recent years, it's popularity has been on the rise.
You can get more about this
Toyota Crown
Detailed Review
The Toyota Crown has been in continuous production from 1955 to present. The thirteenth generation known as the Model S200 was in production from 2008 to 2012. It's larger than previous generations and was one of the most technologically advanced Toyotas built in that period. It features an array of technologies such as Active Noise Control, Radar Collision Avoidance System, Pedestrian Detection System, Center Airbarg, Artificial Intelligence-Adaptive Suspension System and Driver Monitoring System.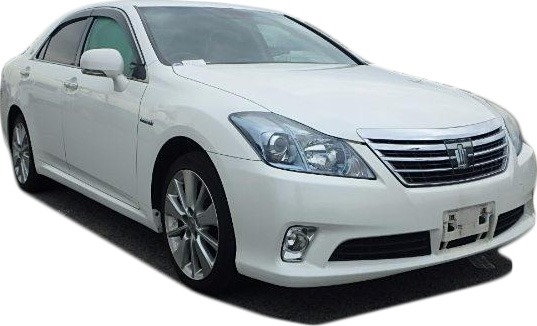 The 2010 Toyota Crown is offered with 4 engine options: These are a 2.5 Litre 4GR V6, a 3.0 Litre 3GR V6, a 3.5 Litre 2GR V6, and a 4.6 Litre 1UR V8. They are linked to either a 6-speed automatic or an 8-speed automatic and available in both 2WD and 4WD.
2010 Toyota Crown Grades
Toyota Crown Royal Saloon – This is the base model that comes standard with 17-Inch alloy rims, clothe upholstery, an optional navigation system and 2WD.
Toyota Crown Athlete – This is the sports model that comes with 18-Inch alloy rims, a stiffer suspension known as the Adaptive Stepless Suspension, 4WD options, chrome trim, a sharper exterior look and firmer seats.
Toyota Crown Hybrid – This is similar in body styling to the Crown Royal but comes only with the 3.5L 2GR Hybrid engine and an upgraded instrument cluster.
Toyota Crown Majesta – This is the range topping model that comes with a longer wheelbase, leather seats, sunroof, a 4.6L V8 engine, an optional 4WD, an array of safety systems and all imaginable luxuries.
Interior
Legroom & Space
The Toyota Crown has a very comfortable interior that is comparable to the Mercedes E-Class. The cabin is actually bigger in size and offers better legroom. The seats are made of a plush fabric or premium leather similar to what you find in many high-end German automobiles. At the front, both driver and passenger are afforded with excellent legroom. At the rear, there is enough legroom on the outer seats to fully stretch and recline. The legroom for the middle seat is however restricted by the transmission tunnel. The cabin is so well insulated that you hardly hear any engine or road noise.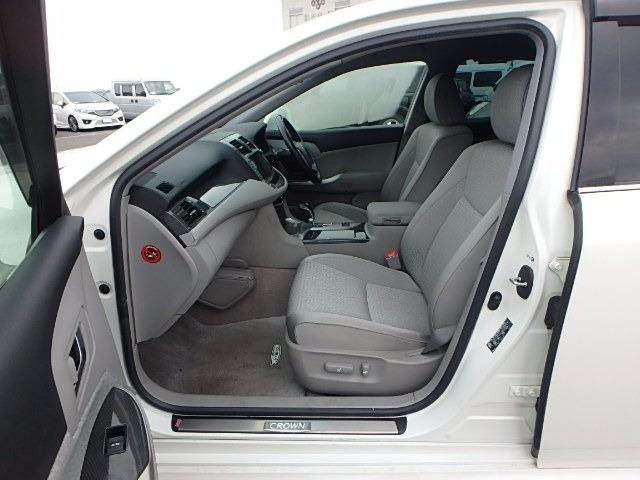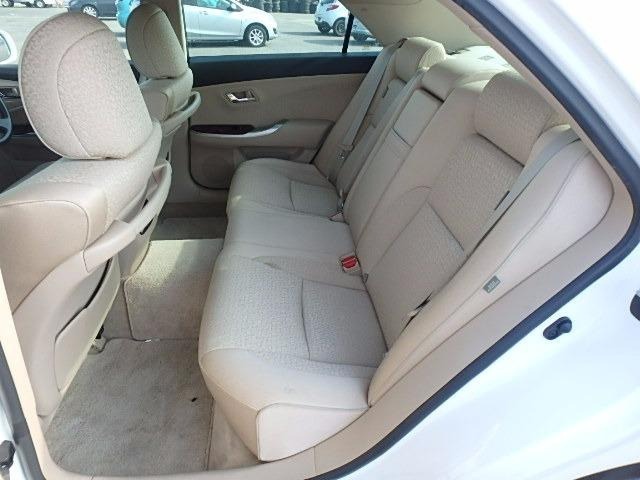 Cabin Storage
Cabin storage is essential for storing items such as smartphones, beverages, goggles, handbags etc. For the 1st row there are 2 cup holders, door panel storage , a storage shelf below the dashboard, a glovebox and the center-box. For the second row, there are 2 cup holders on the fold down armrest, seat pockets and door pockets.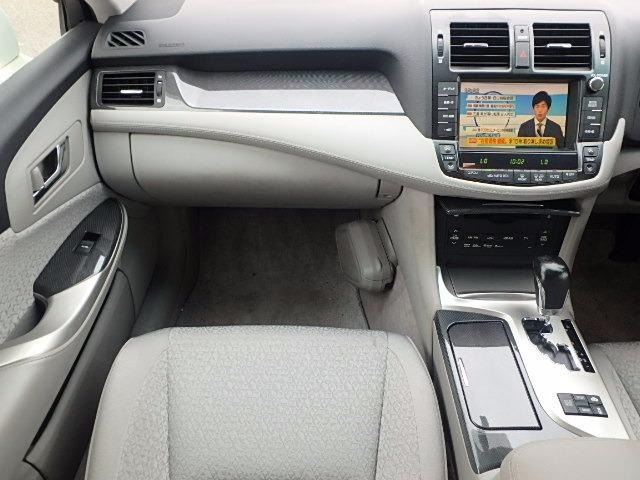 2010 Toyota Crown Boot Space
The boot is sufficient to carry normal family luggage such as suitcases and grocery but nothing bulky. The compartment is permanently sealed therefore it cannot be extended by folding down the rear seats.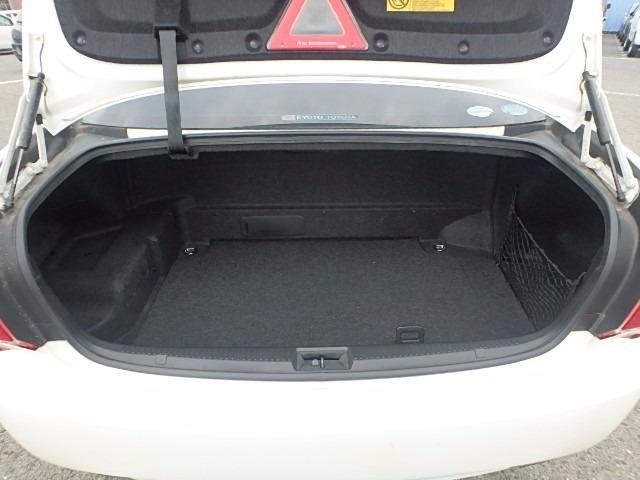 Other Extras: DVD Infotainment , Navigation(Optional), Keyless Smart Access, tyre pressure display, electric seats, active noise control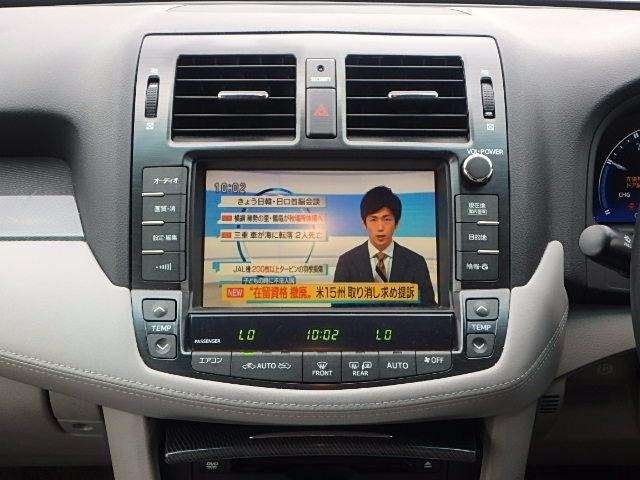 Safety Features: Radar Collision Avoidance System, Pedestrian Detection System, Artificial Intelligence-Adaptive Suspension System and Driver Monitoring System.
Exterior
The Toyota Crown comes standard with alloy rims, fog lights and a dual exhaust. The Crown Athlete is more angular with sharper headlights and a trimmed rear.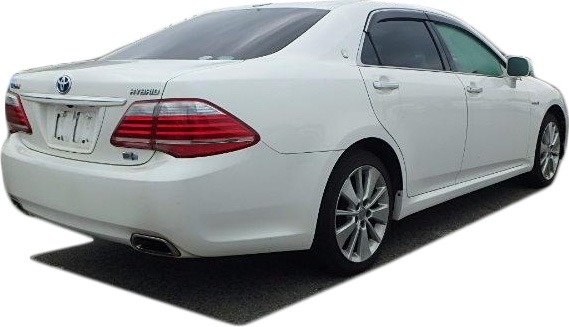 2010 Toyota Crown Fuel Consumption
The 2.5L consumes 12.8 km/L On Average
The 3.0L consumes 10.5 km/L On Average
The 3.5L consume 9.0 km/L On Average
The 3.5L Hybrid consumes 16.5 Km/L On Average
The 4.3L consumes 7.0 Km/L On Average
2010 Toyota Crown Acceleration 
The 2.5L Crown accelerates from 0-100 km/h in 10.8 sec.
The 3.0L Crown accelerates from 0-100 Km/h in 8.5 sec
The 3.5L Crown Athlete accelerates from 0-100 Km/h in 6.0 sec
The 3.5L Crown Hybrid accelerates from 0-100 Km/h in 5.4 sec
The 4.3L Crown Majesta accelerates from 0-100 Km/h in 6.5 sec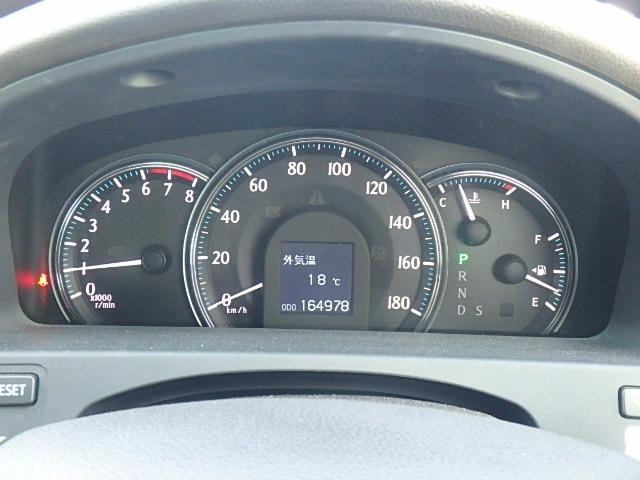 2010 Toyota Crown Fuel Tank Capacity: 71 Litres
2010 Toyota Crown Ground Clearance
The 2010 Toyota Crown has a ground clearance of 5.9 Inches(150mm). This is very low by Kenyan standards and will not clear speed bumps. A height adjustment is necessary for the vehicle to be comfortably driven on Kenyan roads. Read our guidelines on how to safely do this.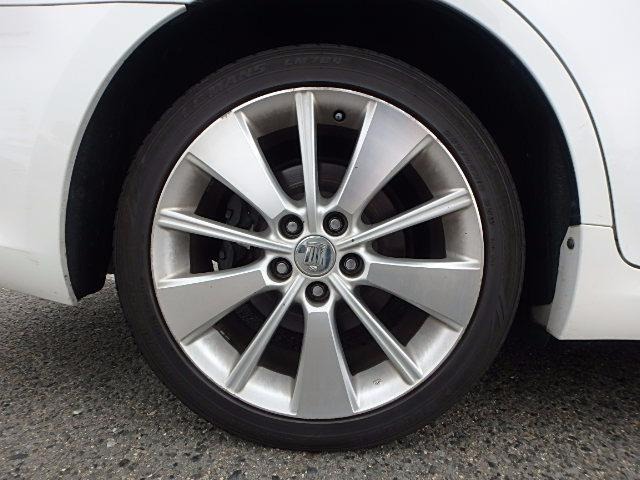 2010 Toyota Crown Stability and Handling
The Toyota Crown felt reassuringly stable even when we pushed it hard around corners. In particular, we found the 4WD Crown Athlete to be much more lively and has better traction. The Crown Royal Saloon has a soft suspension that makes for a comfortable and leisurely ride. The Crown Athlete has a stiffer suspension that gives it a quicker sprint and a sporty feel. The 2.5L is under-powered and more so when coming off a standstill. The 3.5L engine is the most suitable for the big car but it's a thirsty engine. You can opt for the Hybrid that returns better fuel economy but it costs more to buy.
Service Intervals
Minor Service: Done at 10,000 km. Requires Air Cleaner, Oil Filter, and Engine Oil
Major Service: Done at 15,000km. Requires Air Cleaner, Oil Filter, Fuel Filter, ATF Filter, Cabin Filter, Plugs, Front Brake Pads, Rear Brake Pads, ATF Oil, and Engine Oil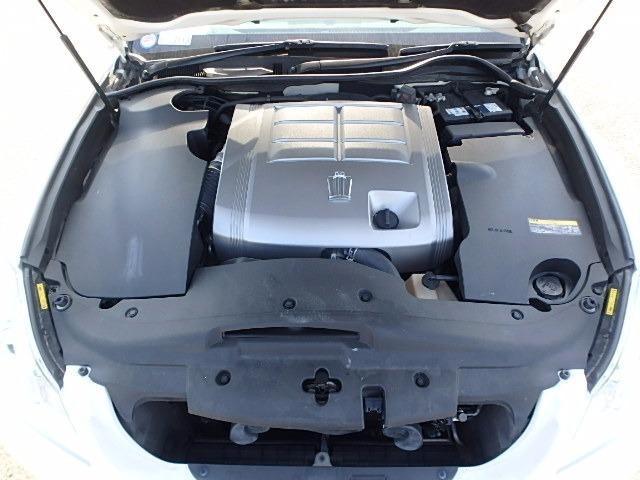 Spare Parts Availability, Cost & Where to buy
Service parts for the Toyota Crown are affordable and easy to find. Body parts and electronics are expensive and can be difficult to find. The Crown Hybrid is still new in this market so its spares are not as common. For a list of Toyota Crown spare part dealers in Kenya, follow this link
2010 Toyota Crown Reliability
The driving conditions in Kenya are significantly different from those in Japan and Europe. Reliability reviews done for those markets largely do not apply to the Kenyan market. There are differences in roads, fuel, climate, spares, and technical expertise. To give you accurate and reliable local insights, we interview experts such as mechanics and car dealers, who have in-depth knowledge of the Kenyan market. We also test the cars ourselves. Our aim is to give you the right information to enable you make an informed decision when buying a car.
The Toyota Crown is historically a reliable car with no major long term problems reported. However with the introduction of new technologies there is an added layer of complexity. Most faults with the 2010 Toyota Crown require a specialized diagnostics machine and a skilled technician to troubleshoot. The Crown Hybrid in particular requires extra care when it comes to service and maintenance. The electric systems work well without any extra maintenance required outside the normal service. However when these systems fail, they can be expensive to repair. Always take precaution and get a warranty or comprehensive insurance to cover for accidents and system failures.
Always follow the recommended guidelines as per the Owner's manual. To download the 2010 Toyota Crown Owner's Manual click here
Resale Value: Average
Toyota Crown Competitors: Lexus LS, Mercedes E-Class, BMW 5 Series, Audi A6, Jaguar XF and Nissan Fuga
Cost of Ownership
Purchase Price: See Latest Toyota Crown Prices here
Comprehensive Insurance: Average Ksh. 40,000/ per annum- Or
3rd Party Insurance: Ksh. 7,000/- per annum
Change of Tyres(If neccessary) Ksh. 60,000/- for 4 Tyres
What we like about the 2010 Toyota Crown
1. Executive class build and quality
2. Excellent safety ratings
3. Value for money
What we don't
Low ground clearance
Conclusion
The Toyota Crown is one of the few cars that are priced well in the Kenyan market considering how well equipped it is. We highly recommend it for it's value for money, build quality, comfort, safety and affordability.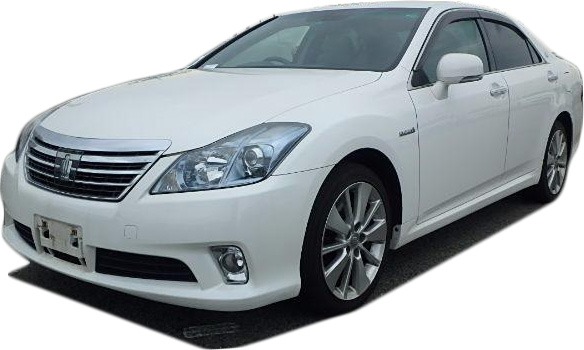 ---
If you have a question about this model or any other automotive questions, you can now get answers on our forum.
If you want to sell or trade-in you vehicle, you can list it for free via our seller portal.
If you wish to purchase this model local or abroad, you can do that via our marketplace.
You can get more about this
Toyota Crown