2014 Toyota Fielder Review
The 2014 Toyota Fielder carries on with the same features from the previous year and only adds a few cosmetic changes. Given its strong performance over the years, Toyota has been in no particular hurry to change the winning formula. The hybrid version that was introduced in mid 2013 continuous to gain ground in Kenya but it is yet to find widespread acceptance due to reliability questions that plague hybrid. The demand for the Fielder is strong and consequently the prices are high even for locally used options.
You can get more about this
Toyota Fielder
Detailed Review
It's known as the Toyota Corolla Fielder but most people simply refer to it as the Toyota Fielder. The saloon version is known as the Toyota Axio. It comes with three engine options; these are the 1.5L 1NZ engine, the 1.5L 1NZ Hybrid engine and the 1.8L 2ZR engine available in both automatic and manual transmissions.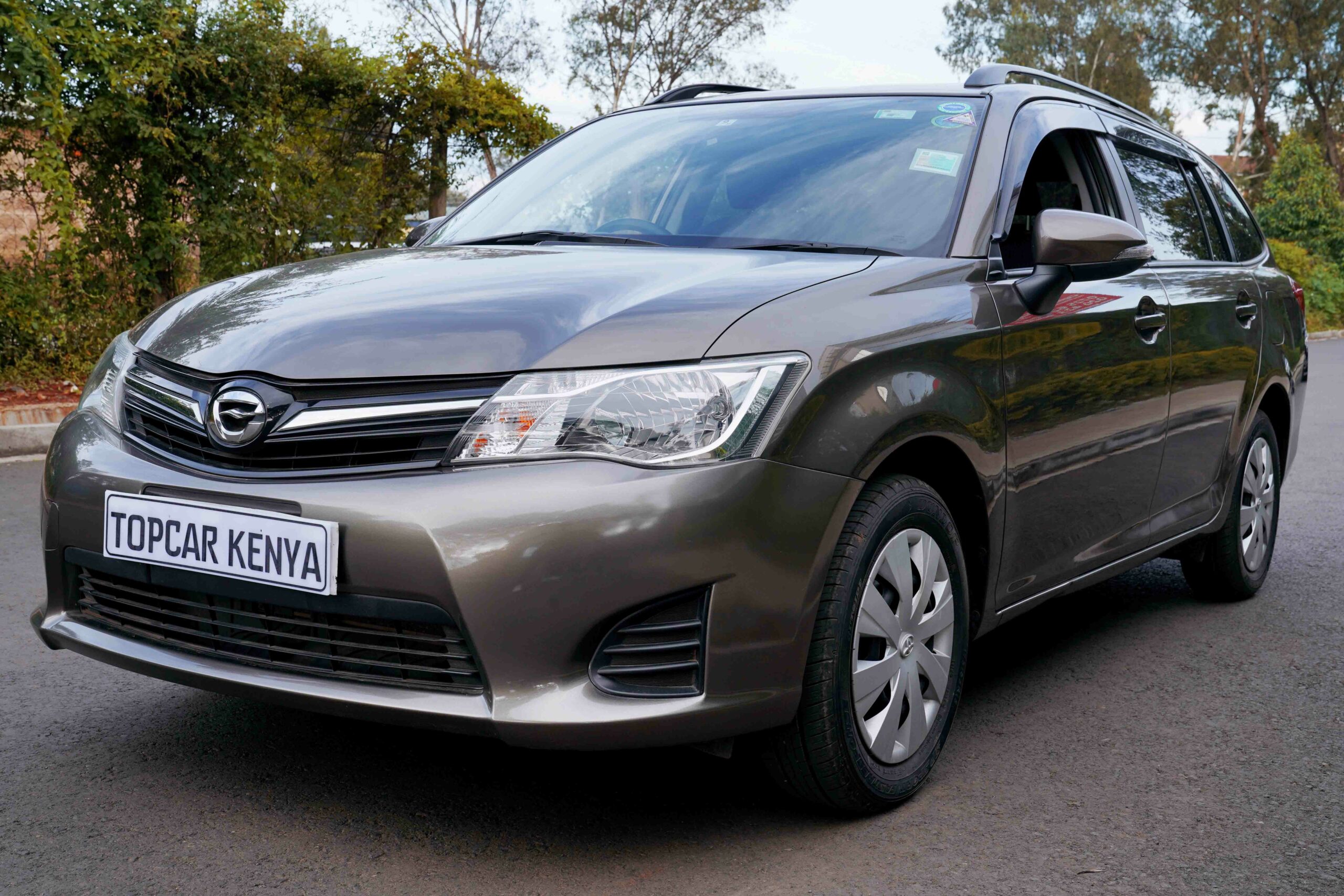 2014 Toyota Fielder Grades
Toyota Fielder X – This comes with the 1.5L engine, automatic or manual transmission and 2WD or 4WD
Toyota Fielder S – This comes with the 1.8L engine, automatic transmission only, and 2WD or 4WD
Toyota Fielder G – This includes the Fielder HYBRID, HYBRID G and AEROTOURER
2014 Toyota Fielder Interior
Legroom & Space
The Toyota Fielder has a minimalistic and functional interior which is in line with Toyota's style of design. At the first row, the legroom is good even for tall people. On the second row, the outer seats have adequate legroom but the middle seat feels really crammed.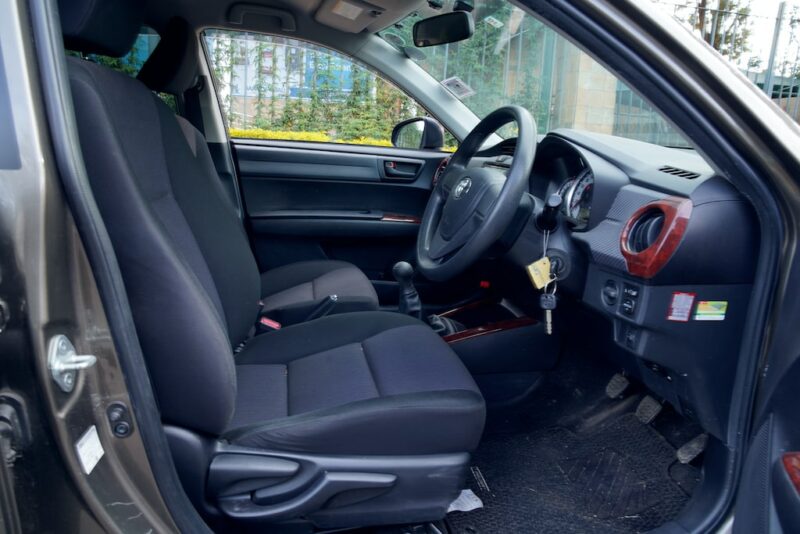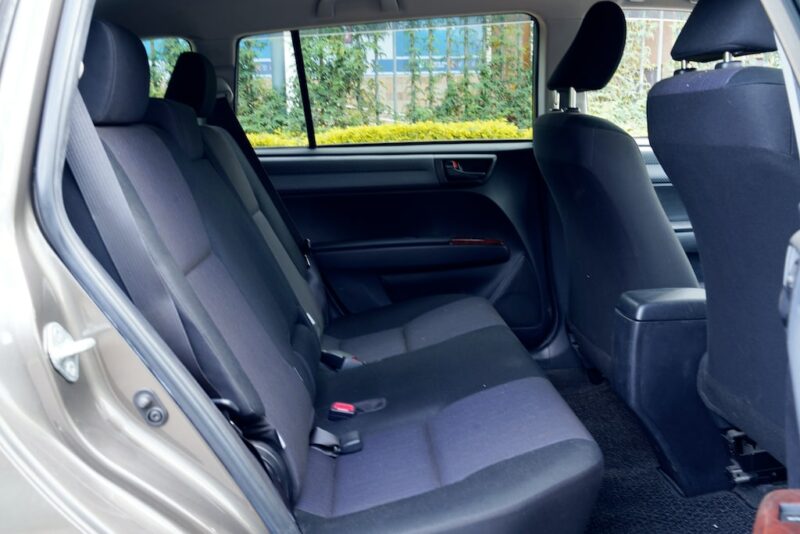 Cabin Storage: Glove Box, Center Box, Front Door Side Pockets, Rear Seat Pockets
2014 Toyota Fielder Boot Space
The Toyota Fielder is a practical car that can carry both people and luggage with ease. With the rear seats folded down, it gets transformed into a small van.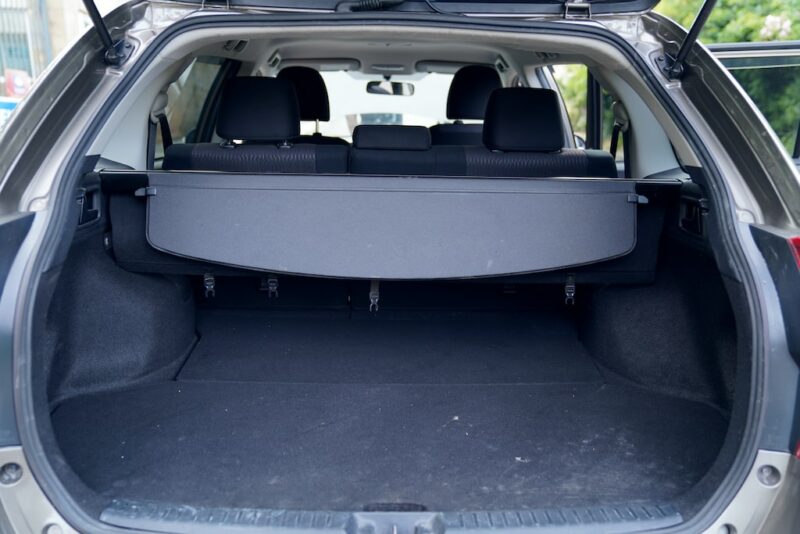 Extras: Touchscreen Stereo, AC, Heater, Fog Lights, Roof Rails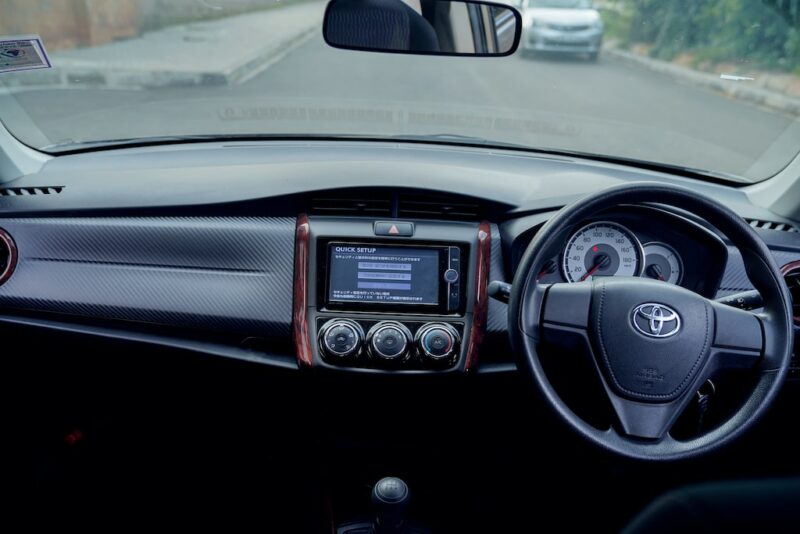 2014 Toyota Fielder Exterior
Depending on the grade the Toyota Fielder comes with fog lights, roof rails, alloy rims and spoiler.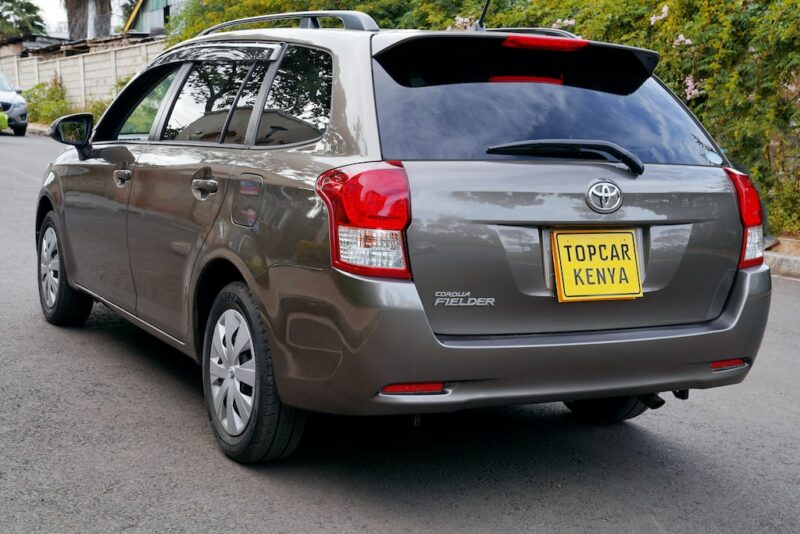 2014 Toyota Fielder Fuel Consumption
Toyota Fielder 1500cc Hybrid fuel consumption: 33.8 Km/L
Toyota Fielder 1500cc Fuel Consumption: 18.0 km/L
Toyota Fielder 1800cc Fuel Consumption: 15.0 km/L
2014 Toyota Fielder Acceleration
The 1500cc Toyota Fielder Hybrid accelerates from 0-100 Km/h in 10.2 sec
The 1500cc Toyota Fielder accelerates from 0-100 km/h in 10.2 sec
The 1800cc Toyota Fielder accelerates from 0-100km/h in 8.8 sec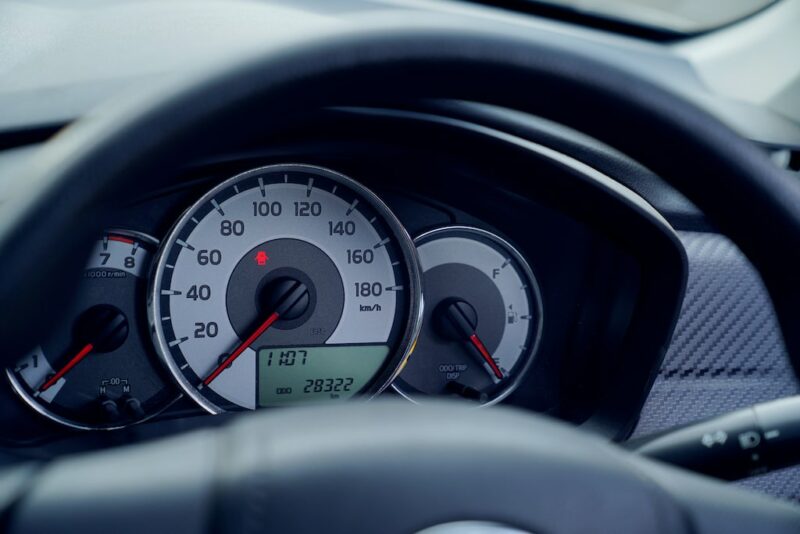 Toyota Fielder Fuel Tank Capacity: 50 Litres
Toyota Fielder Ground Clearance
The Toyota Fielder has a ground clearance of 6.3 Inches when unmodified. This height may not be a problem if the vehicle is lightly loaded. However, when fully loaded the vehicle may not clear some speed bumps and other road obstacles. In this case, you many need to increase ground clearance. Read our guidelines here on how to safely increase a vehicle's ground clearance.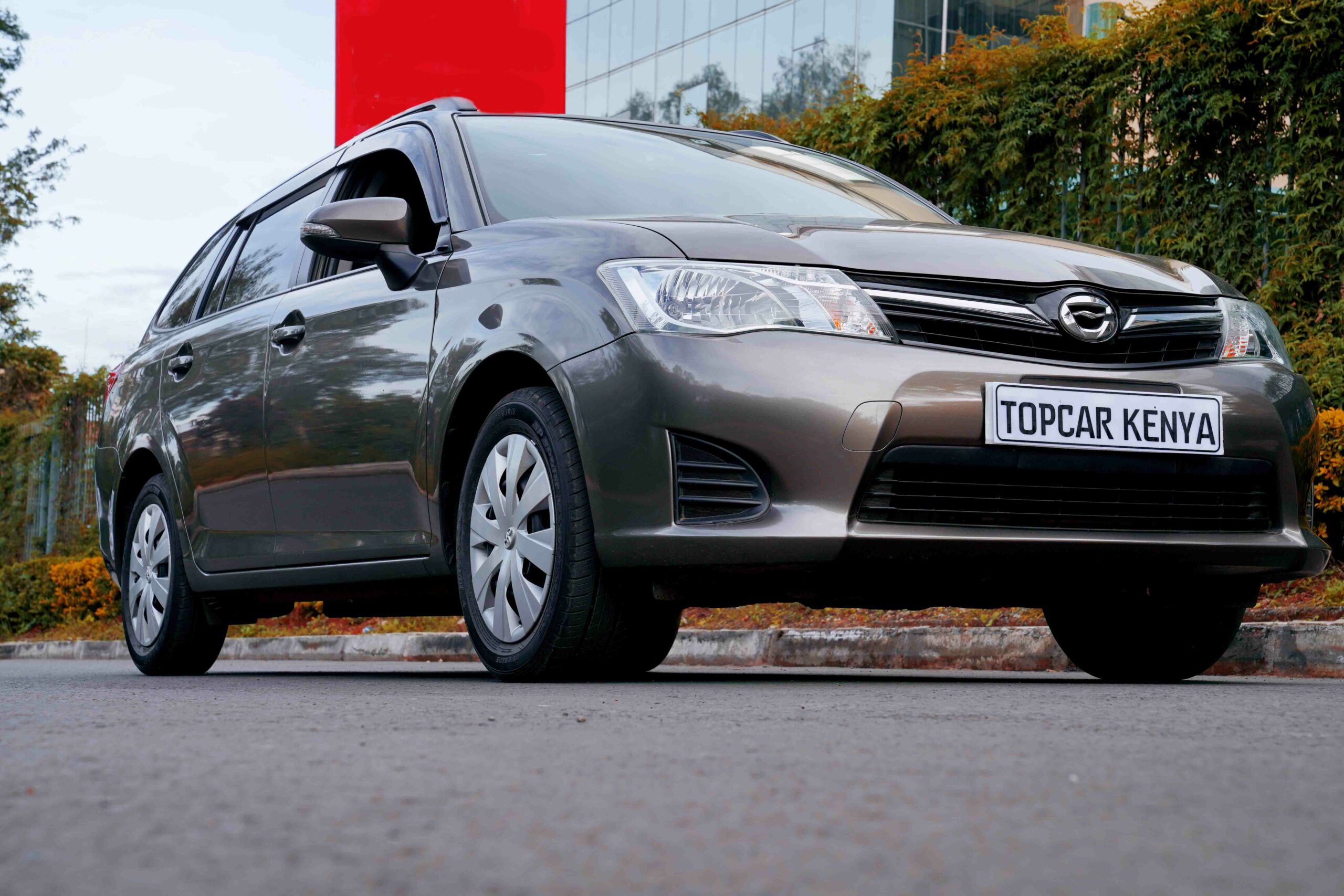 2014 Toyota Fielder Service and Maintenance
Minor Service – After every 5,000km, requires Air Cleaner, Oil Filter, Engine
Major Service – after every 15,000km, requires Air Cleaner, Oil Filter, Fuel Filter, Plugs, Front Brake Pads, Rear Brake Pads(If available), ATF Oil, Engine Oil, ATF Filter
Toyota Fielder Spare Parts Availability, Cost & Where to buy
The Toyota Fielder spare parts are readily available in all major towns in Kenya. Service parts and suspension parts are easily available, body parts may require time to look. The cost for Toyota Fielder spares in Kenya is pocket friendly and a monthly budget of Ksh. 5,000 will cover maintenance costs.
Toyota Fielder Reliability
We have done a detailed analysis report for the Toyota Fielder where we interview current owners, mechanics and dealers to give you unparalleled insights into the Toyota Fielder. This report is appropriate for first time buyers who want to understand great details about the Fielder. Click here to download the full Toyota Fielder Buyer's Guide. 
Toyota Fielder Resale Value: Very Good
Toyota Fielder Competitors: Honda Stream, Nissan Wingroad, Mazda Atenza
Cost of Ownership
See Latest Prices here
What we like about the 2014 Toyota Fielder
1. Excellent fuel consumption
2. Affordable spare parts
3. Good Resale Value
4. Good cargo capacity
What we don't like
1. Sluggish acceleration on the 1.5L
2. Wobbly around corners
Conclusion
The Toyota Fielder is an ideal vehicle for business minded people who value practicality and efficiency. It is also a great family car that can carry kids and luggage on a long trip. The Toyota Fielder's excellent fuel economy coupled with its good carrying capacity makes it a popular car in Kenya.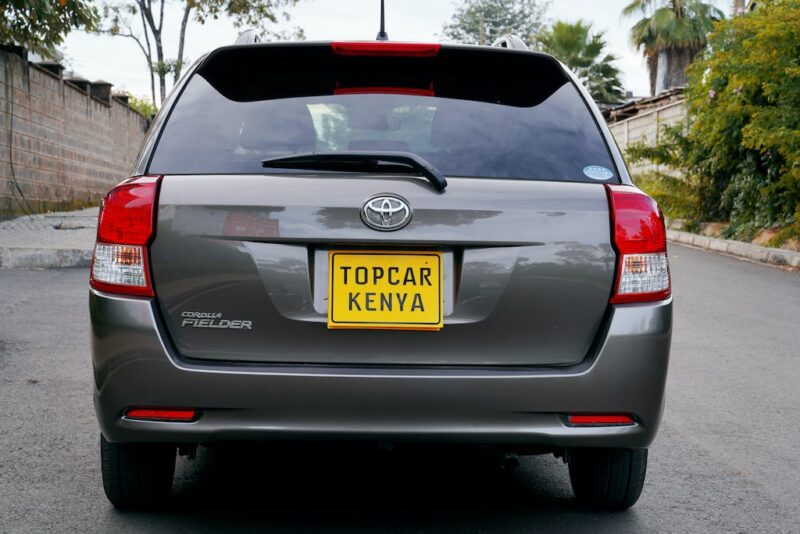 ---
If you have a question about this model or any other automotive questions, you can now get answers on our forum.
If you want to sell or trade-in you vehicle, you can list it for free via our seller portal.
If you wish to purchase this model local or abroad, you can do that via our marketplace.
You can get more about this
Toyota Fielder