2010 Toyota Ractis Review
The Toyota Ractis is a small sized hatchback that was introduced to the market in 2005. Locally it competes with the Nissan Note and Honda Fit. It replaced the Toyota Funcargo which was discontinued the same year. The Ractis has proven to be a big hit in the Kenyan market thanks to its excellent fuel economy, space and affordable maintenance. It can be configured to carry passengers or luggage depending on the need, thanks to its high roof and flat fold seats.
You can get more about this
Toyota Ractis
Detailed Review
The first generation Ractis known as NCP100 was in production from 2005 to 2010. The second generation Ractis known as NCP120 has been in production from 2010 to 2016. The 2010 Toyota Ractis is available with 2 engine options, these are the 1.3L 2SZ engine(1NR for late 2010) and the 1.5L 1NZ engine, mated to either a 7-step CVT or 6 speed manual transmission. There are 4WD options available with the 1.5L engine, these are the NCP105 for the first generation and the NCP125 for the second generation.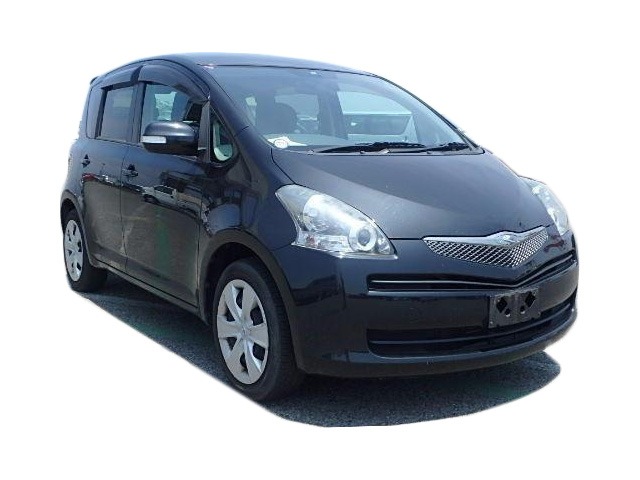 The 2010 Toyota Ractis comes in 3 grades: Toyota Ractis X, Toyota Ractis G, and Toyota Ractis S. Below are the specifications for these grades.
2010 Toyota Ractis Grades
1. Toyota Ractis X – This is the base model that comes with the 1.3L engine, 2WD, and steel rims
2. Toyota Ractis G – This comes with the 1.5L engine, 2WD /4WD, and steel rims
3. Toyota Ractis S – This is the luxury model that comes with the 1.5L engine, 2WD/4WD, alloy rims, fog lights, sunroof(optional)and upgraded interior trim.
Interior
Legroom & Space
The Toyota Ractis is a spacious and roomy hatchback thanks to its high roof. The seats are set at an elevated position which makes for a natural seating position and an excellent view of the road. The Ractis can comfortably accommodate 4 large adults or 5 medium sized adults. The rear middle seat is somewhat tight but its far better than for most hatchbacks we've seen.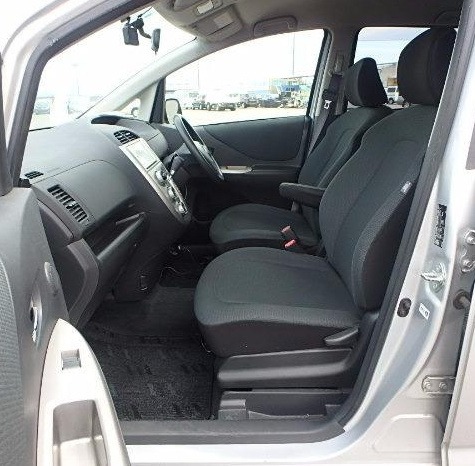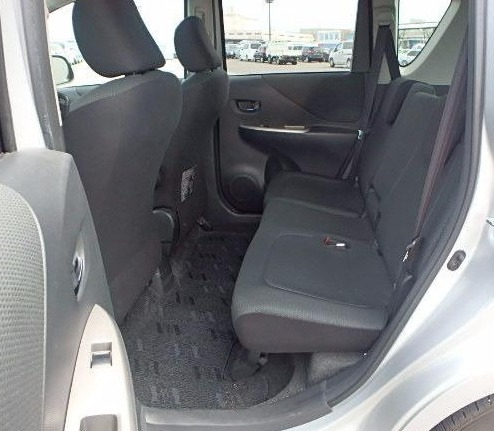 Cabin Storage
The 2010 Toyota Ractis has clever cabin storage compartments that are useful for storing items such as smartphones, beverages, goggles, handbags etc. For the 1st row, there 4 cup/bottle holders, door panel storage , storage spaces below the dashboard, a glovebox and the center-box. For the second row, the storage is on the door pockets.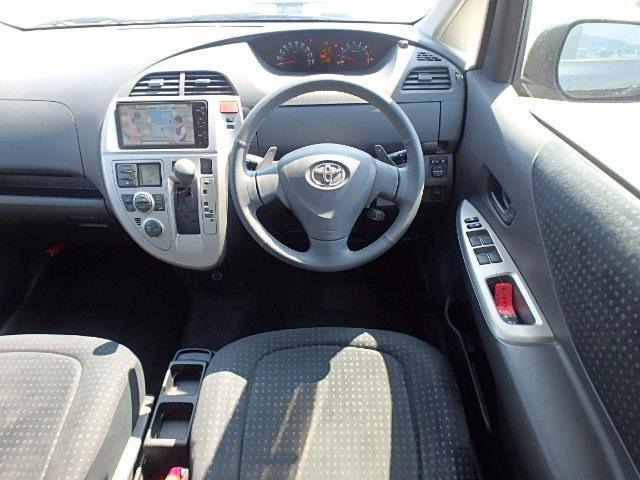 2010 Toyota Ractis Boot Space
This has got to be the largest boot we've seen on a small hatchback. At 429Litres of boot space, the Toyota Ractis scores highly in this regard. When extra space is required, the rear seats can fold flat to create a large boot. In this configuration, the Ractis is transformed into a mini-van. Its not hard to see why the Ractis has become so popular with business people.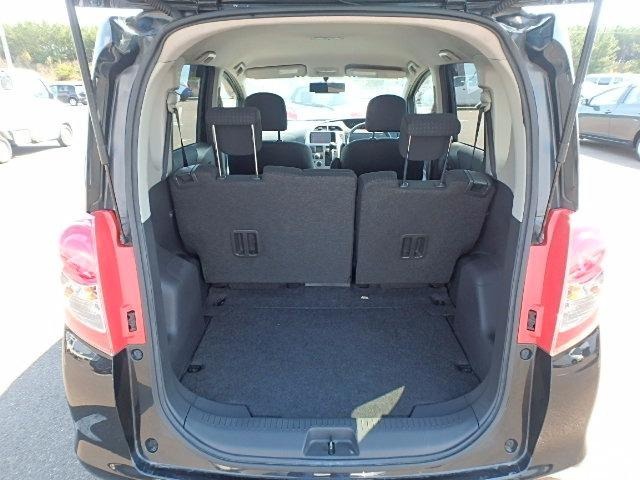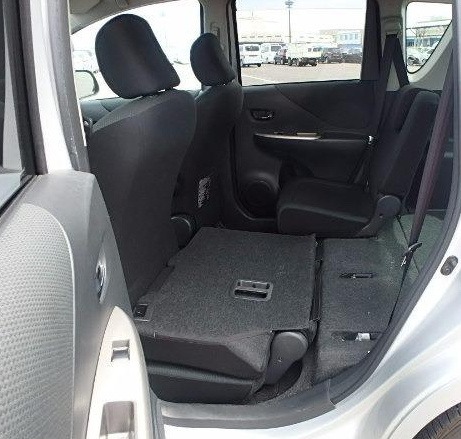 Other Extras – CD/Radio player, Navigation(Optional), Keyless Entry, 6 Airbags, Alloy Rims, Fog Lights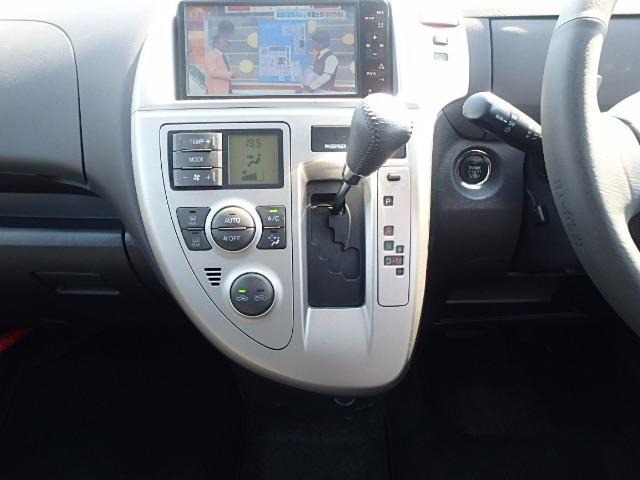 Exterior
Unlike its predecessor the Funcargo that was considered to be shapeless, the Ractis is well designed and stylish. The sharp headlights and narrow grille give it a streamlined and sporty look. We recommend upgrading from steel rims to alloy rims as much as possible as they enhance its looks and perform better.
2010 Toyota Ractis Fuel Consumption
2010 Toyota Ractis 1.3L Fuel Consumption: 18.2 km/L (On Average)
2010 Toyota Ractis 1.5L Fuel Consumption: 15.2 km/L (On Average)
2010 Toyota Ractis Acceleration
2010 Toyota Ractis 1.3L accelerates from 0-100 km/h in 12.5 sec.
2010 Toyota Ractis 1.5L accelerates from 0-100 km/h in 11.5 sec.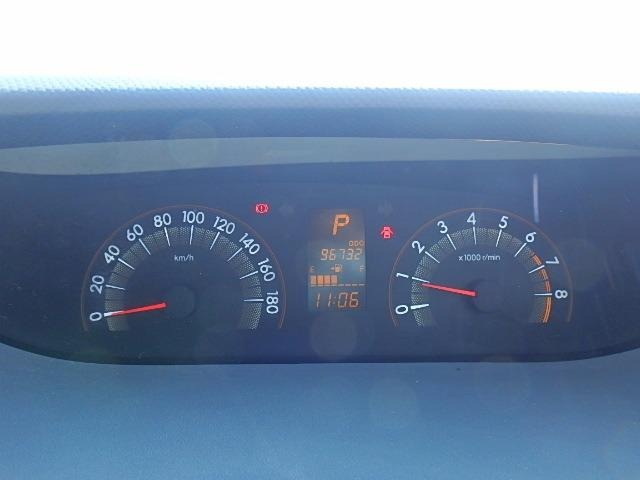 2010 Toyota Ractis Fuel Tank Capacity: 42Litres
2010 Toyota Ractis Ground Clearance
The 2010 Toyota Ractis has a ground clearance of 5.7 Inches(145mm). This is a low car by Kenyan standards and will not clear some speed bumps. It might be necessary to modify the ground clearance to adjust the car to Kenyan standards. Read our guidelines here on how to safely increase a vehicle's ground clearance.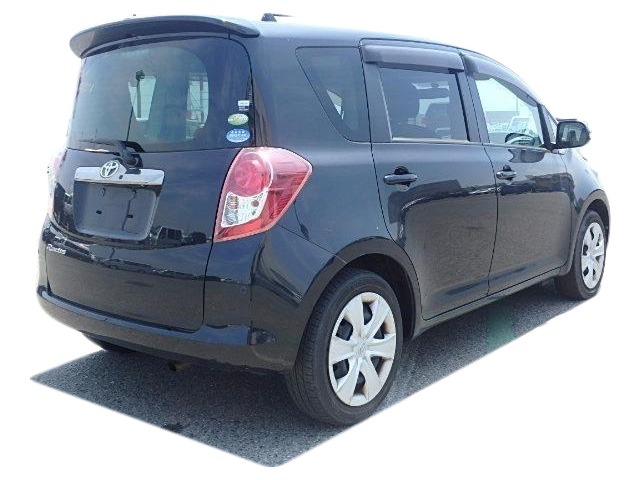 2010 Toyota Ractis Stability and Handling
At moderate speeds, the Toyota Ractis feels stable and sure footed. However at higher speeds, there is evidently some understeer around corners. For normal driving, this should not be a problem but for enthusiastic drivers, caution is given. We found the 1.3L engine to be underpowered and struggles to accelerate under full load. It is ideal for light, urban use and in conditions where speed and power are not a priority. For long distance travel and heavy loading, the 1.5L is much more preferable.
Service Intervals
Minor Service: Done at 5,000 km. Requires Air Cleaner, Oil Filter, and Engine Oil
Major Service: Done at 10,000km. Requires Air Cleaner, Oil Filter, Fuel Filter, ATF Filter, Cabin Filter, Plugs, Front Brake Pads, ATF Oil, and Engine Oil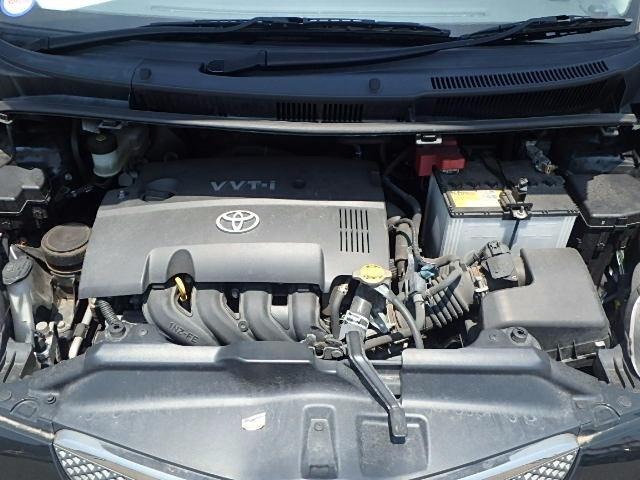 Spare Parts Availability, Cost & Where to buy
As we mentioned earlier, the Ractis is built on the Vitz platform and they share many parts except body parts. Service parts, engine parts and suspension parts are widely available in Kenya at affordable prices. Body parts are slightly expensive and not as widely available. We visited several Toyota spare shops in Nairobi and we were able to quickly find the parts we wanted. For a list of these shops follow this link
2010 Toyota Ractis Reliability
The driving conditions in Kenya are significantly different from those in Japan and Europe. Reviews done for those markets largely do not apply to the Kenyan market. There are differences in roads, fuel, climate, spares, and technical expertise. To give you accurate and reliable local insights, we interview experts such as mechanics and car dealers, who have in-depth knowledge of the Kenyan market. We also test the cars ourselves. Our aim is to give you the right information to enable you make an informed decision when buying a car.
The 2010 Toyota Ractis is a reliable car with no major problems reported. The engines are the same as those in the Toyota Vitz and they are known to be reliable. However, there's a concern around the CVT gearbox that is known to be sensitive. Use of bad quality transmission fluid and irregular service are not recommended as they will lead to transmission failure. There have been reports of electrical failure after high pressure engine wash. Caution is advised against high pressure wash in the engine bay. This should be avoided or minimized.
Always follow the recommended guidelines as per the Owner's manual. To download the 2010 Toyota Ractis Owner's Manual click here
Resale Value – Good
Toyota Ractis Competitors: Nissan Note, Honda Fit
Cost of Ownership
Purchase Price: Between Ksh.500,000
Comprehensive Insurance: Average Ksh. 20,000/ per annum- Or
3rd Party Insurance: Ksh. 7,000/- per annum
Change of Tyres(If neccessary) Ksh. 25,000/- for 4 Tyres
See Latest Toyota Ractis Prices here
What we like about the 2010 Toyota Ractis
1. Spacious and roomy Interior
2. Good fuel economy
What we don't
1. Noisy cabin at high speed
Conclusion
The 2010 Toyota Ractis is a practical car that is ideal for people who value functionality and fuel economy. Due to its strong demand, the prices have been going through the roof lately as dealers cash in.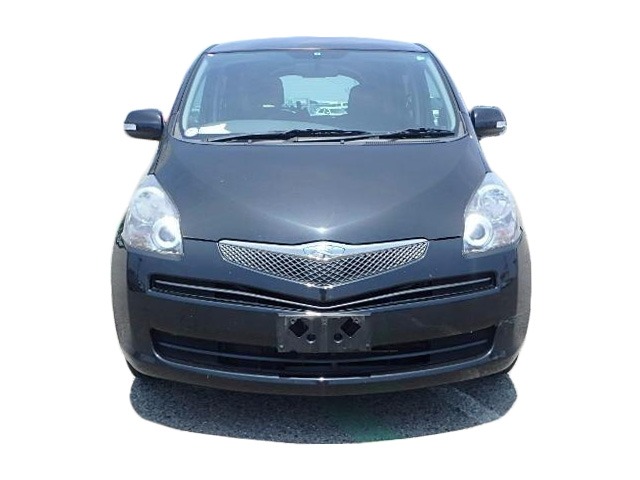 ---
If you have a question about this model or any other automotive questions, you can now get answers on our forum.
If you want to sell or trade-in you vehicle, you can list it for free via our seller portal.
If you wish to purchase this model local or abroad, you can do that via our marketplace.
You can get more about this
Toyota Ractis