2012 Toyota Wish Review
The Toyota Wish is a 7-Seater MPV that has enjoyed considerable success in the Kenyan market. Its longevity in the market can be attributed to its reputation for reliability, practicality and low maintenance costs. Though it has maintained much of the original body style, it has continuous upgrades that have made it remain relevant in the market. It competes with the Subaru Exiga, Honda Stream, Mazda Premacy and Nissan Lafesta.
You can get more about this
Toyota Wish
Detailed Review
The Toyota Wish is a compact Multi-Purpose-Vehicle(MPV) that was in production for two generations from 2003 to 2017. The first generation known as the AE10 was in production from 2003 to 2009 and the second generation known as the AE20 was in production from 2009 to 2017. It was discontinued in 2017 due to competing priorities within Toyota and it was replaced by the Sienta and Prius V.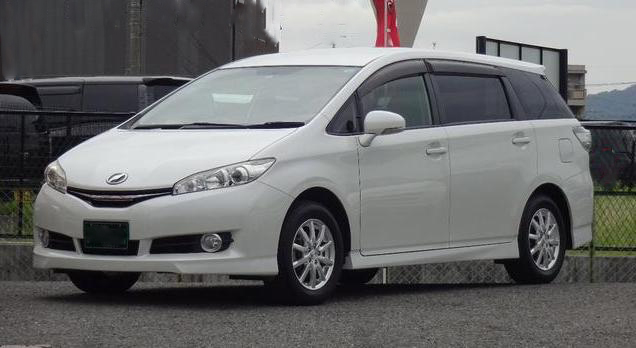 Highlights
7-Seater Capacity

Affordable to maintain

Reliable

Good fuel economy
The 2012 Toyota Wish comes with two engine options: These are the 1.8L 2ZR-FAE and the 2.0L 3ZR-FAE which are linked to a 7 Speed CVT transmission and available in choice of either 2WD or 4WD.
2012 Toyota Wish Grades
Toyota Wish 1.8X – This is a base grade that is available in 2WD and 4WD, 15-Inch Steel Rims, and key start
Toyota Wish 1.8G – This is similar to grade X with the addition of 15-Inch Alloy Rims and Fog lights
Toyota Wish 1.8A – This is similar to Grade X with the addition of body kit
Toyota Wish 1.8S – This is a sports grade that is available in 2WD and 4WD, 16-Inch Alloy Rims, smart start, Cruise control and Infrared/UV light filter on the windscreen.
Toyota Wish 2.0Z – This is the premium grade that is only available in 2WD and 6 Seats. It comes with all the features of grade S plus the 2.0L engine and 17-Inch Alloy Rims.
Interior & Exterior
On the inside, the Toyota Wish can be described as basic but functional with a simple layout and controls that are easily accessible to the driver. The legroom for the first row and second row is decent but on the third row, the legroom is tight especially for long distance travel and is only suitable for children.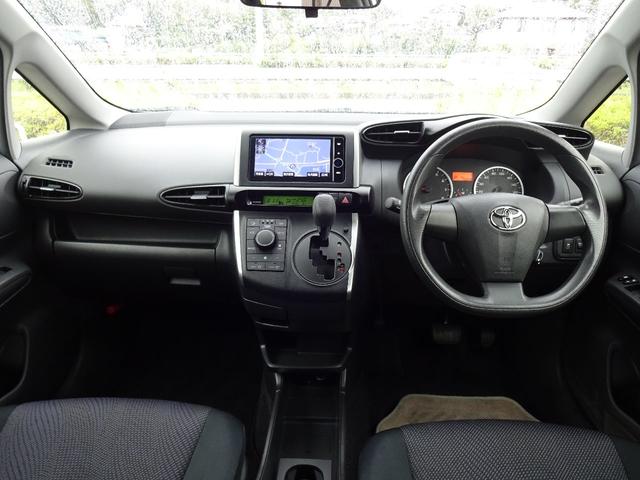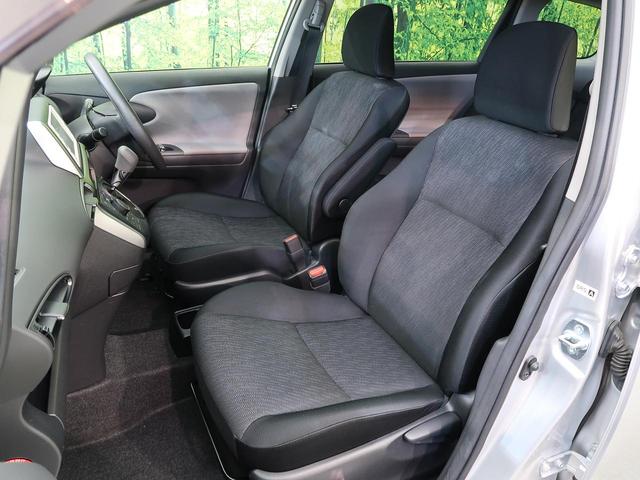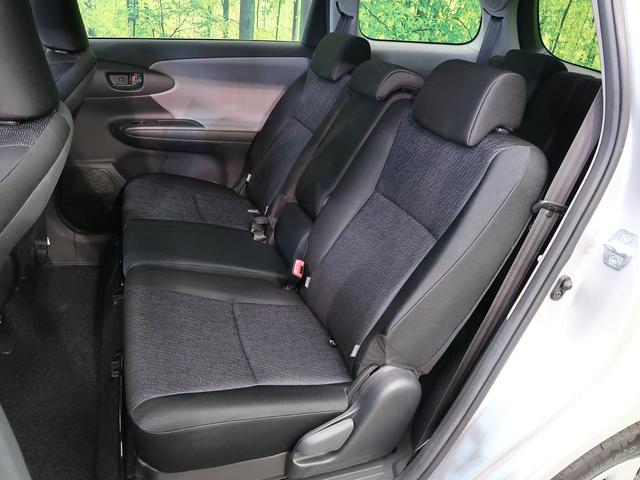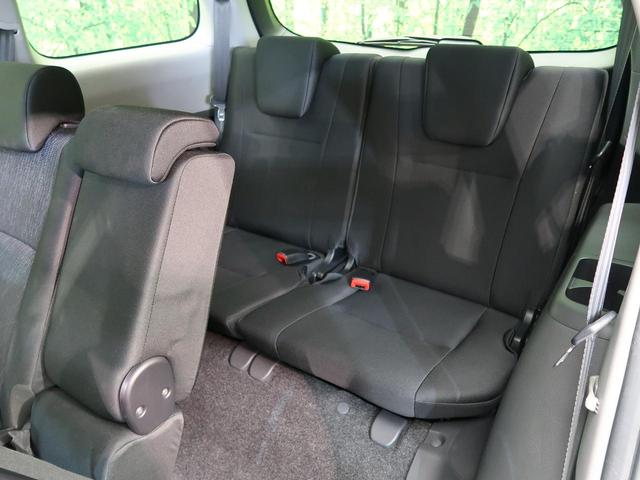 On the outside, the Toyota wish looks more like a station wagon than an MPV with a characteristic slanted bonnet that is similar to the Toyota Estima. The higher grades come with alloy rims and fog lights.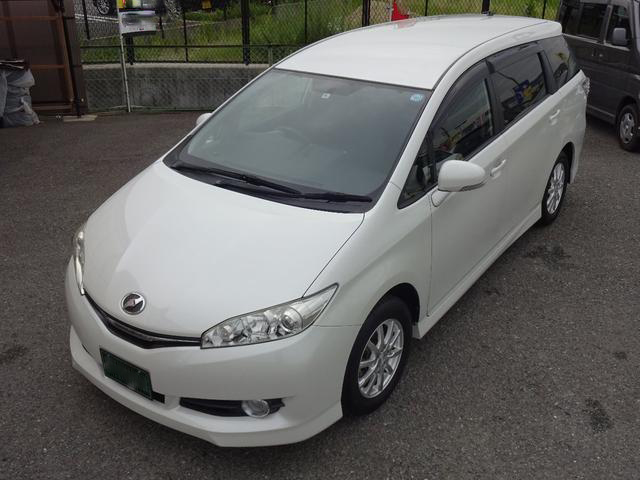 Cabin Storage
There are several storage compartments in the cabin; at the first there are three cup holders, center storage tray, glove box, and door pockets. On the second row, the storage is on the front seat jacket pockets. On the third row, there are two storage compartments on the sides.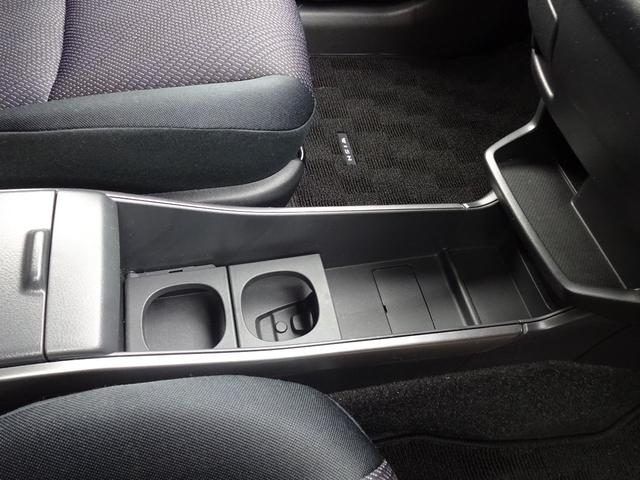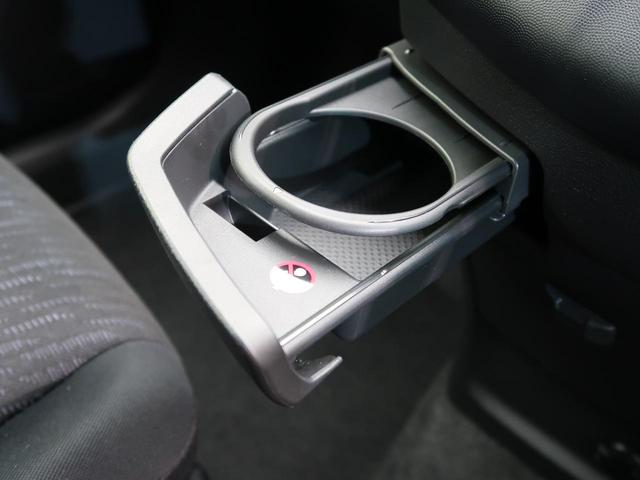 2012 Toyota Wish Boot Space
The 2012 Toyota Wish has an impressive boot space making it a practical car for medium to large families or for commercial use. The back seats fold seamlessly into the floor to open space for a large boot that can carry sizable luggage.
Other Extras: Alloy Rims, DVD Stereo, Automatic AC, Fog Lights, Roof Rails
2012 Toyota Wish Fuel Consumption
2012 Toyota Wish 1800cc Consumes 16.0 km/L
2012 Toyota Wish 2000cc Consumes 15.2km/L
Driving and Handling
The 2012 Toyota Wish is a fairly pleasant car to drive and it accelerates smoothly thanks to the 7-Speed CVT transmission. When climbing steep hills, the 1.8L engine feels slightly under-powered especially when fully loaded but the 2.0L on the other hand is powerful and it climbs without a problem. Around corners, the suspension feels reassuringly firm and there's no hint of over-steer or under-steer.
2012 Toyota Wish Acceleration
The 1.8L Toyota Wish accelerates from 0-100 km/h in 11.3 secs.
The 2.0L Toyota Wish accelerates from 0-100km/h in 10.8 secs.
Fuel Tank Capacity: 60 Litres
Ground Clearance
The 2012 Toyota Wish has a ground clearance of 6.1 Inches when unmodified. This is considerably low especially when fully loaded and may not clear some speed bumps. If the car is shipped from Japan, it is necessary that the it's modified to increase ground clearance. Read our guidelines here on how to safely increase a vehicle's ground clearance.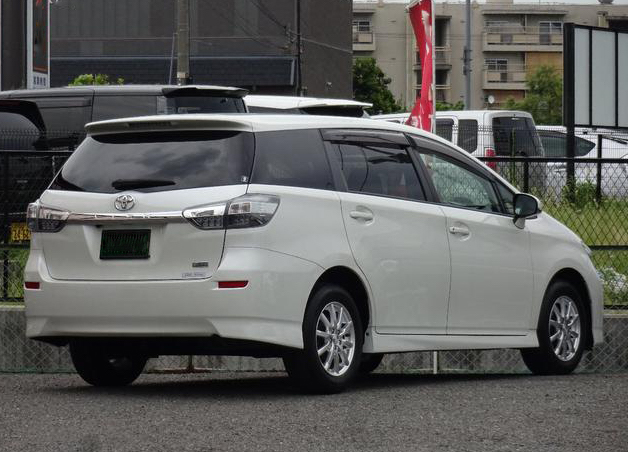 Service Intervals
Minor Service: At 5,000 km. Requires Air Cleaner, Oil Filter, and Engine Oil
Major Service: At 10,000km. Requires Air Cleaner, Oil Filter, Fuel Filter, ATF Filter, Cabin Filter, Plugs, Front Brake Pads, Rear Brake Pads, ATF Oil, and Engine Oil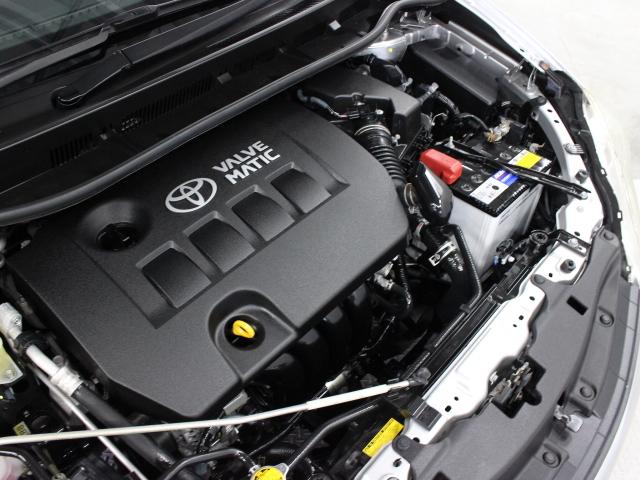 Spare Parts Availability, Cost & Where to buy
The beauty of driving a Toyota in Kenya is that spare parts are cheap and readily available. This is especially true for the Toyota Wish. Service parts and suspension parts are easily available but certain body parts such as headlamps can be difficult to find and may require time to look. Used parts generally require negotiations and their prices can vary depending on how knowledgeable you are and where you buy them. In Nairobi, most spare shops in Industrial area and Kirinyaga road stock these spare parts. You can get listings for these shops here
Resale Value: Good
Toyota Wish Competitors: Subaru Exiga, Honda Stream, Mazda Premacy, Nissan Lafesta
Cost of Ownership
Purchase Price: Starting from Ksh. 1,200,000
Comprehensive Insurance: Approx. Ksh. 85,000/- Or
3rd Party Insurance: Ksh. 7,000/-
Change of Tyres(If necessary) Ksh. 40,000/- for 4 Tyres
NB: figures as at September 2019
What We Like
Smooth Acceleration

Affordable spare parts

Good Resale Value

Good passenger and cargo capacity

Good fuel economy
What We Don't Like
Conclusion
The 2012 Toyota Wish is a great family car that has capacity to carry 7-passengers. The third row seats are not as spacious as we would have expected and they're best for short distance travel or for carrying children. The 2.0L VVTI engine we tested is sufficiently powered and accelerates quickly under full throttle. Due to its strong resale value, the Toyota Wish is often a target for thieves and its advisable to always get it properly insured.
Where to Buy the 2012 Toyota Wish in Kenya
If you are looking to either import or buy the Toyota Wish locally, we can help you with this process. Over the years, we have developed a network of trusted dealers both in Kenya and Japan who supply us with exceptional cars. Simply call us or send us a message through our contacts below and we'll get you the right car at the right price.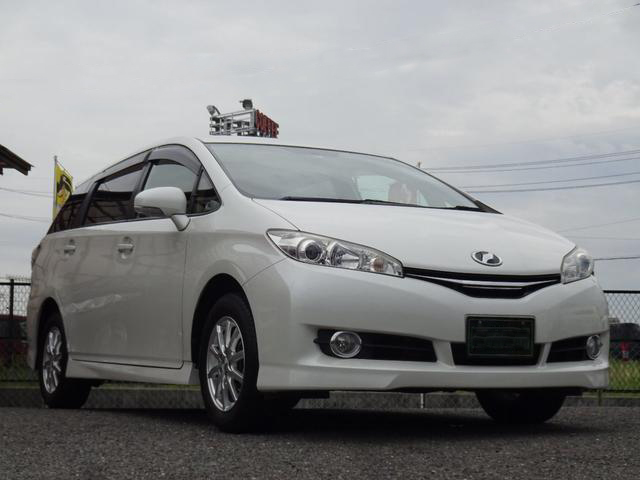 ---
If you have a question about this model or any other automotive questions, you can now get answers on our forum.
If you want to sell or trade-in you vehicle, you can list it for free via our seller portal.
If you wish to purchase this model local or abroad, you can do that via our marketplace.
You can get more about this
Toyota Wish