2013 Peugeot 3008 Review
The Peugeot 3008 is a well built compact crossover that strikes a perfect balance between a hatchback and an SUV. Though it cannot be classified as an off-road car especially for Kenyan roads, it offers excellent comfort and top safety rating which makes it an ideal car for people with young families. It competes with the BMW X1, Honda Vezel, Subaru XV, Nissan Dualis/Qashqai and Nissan Juke
Detailed Review
The Peugeot 3008 is a five seater crossover SUV that has been in production for two generations starting from 2008 to present. The first generation was in production from 2008 to 2016 and the second generation has been in production from 2016 to present. It's built on the same platform as the Peugeot 308 which is also shared with the bigger 5008 MPV.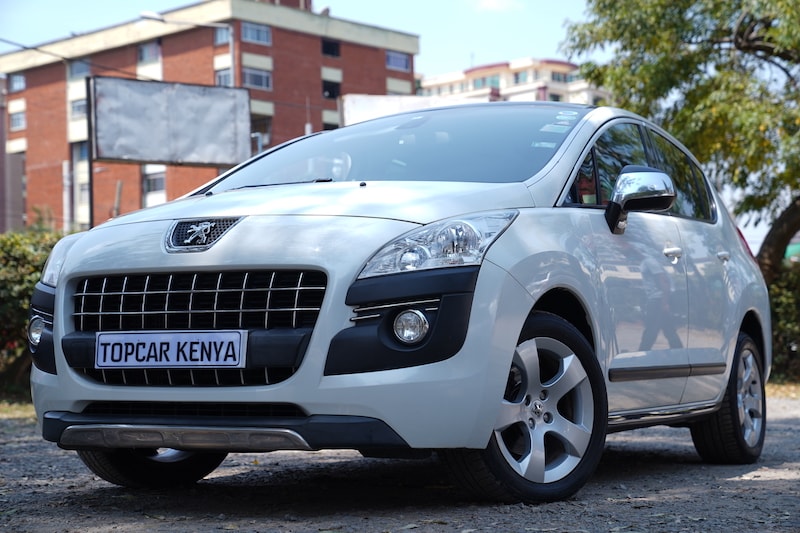 After it's launch in 2008, the 3008 was met with positive reviews and people loved its performance and comfort. It's not as popular in Kenya where it's overshadowed by its Japanese rivals but it has been gaining traction in recent years.
In the UK, the 2013 Peugeot 3008 is offered with a choice of 4 engines, these are; a 1.6-Litre petrol engine, a 1.6-Litre diesel engine, a 2.0-Litre diesel engine and a 2.0-Litre diesel electric hybrid engine. These are linked to a choice of two manual transmissions (5 and 6 Speed) and a 6-Speed automatic transmission and is available in either 2WD or 4WD.
2013 Peugeot 3008 Grades
Peugeot 3008 HDi Active – This is the entry level grade that comes with 17-Inch alloy rims, automatic two-zone air conditioning, ambient lighting, aux input, Bluetooth connectivity, cruise control with brake function, Driver Performance Control, Electric power steering, multi-function steering wheel, Nevada leather upholstery, Park Distance Control(PDC), rain sensor with automatic headlight activation and roof rails
Peugeot 3008 HDi Automatic – This is a sports grade that adds 18-Inch alloy rims, door sill finishers with M designation, Sport modes, Anthracite, M aerodynamic body styling, M leather steering wheel with paddle shifts, performance control, sport automatic transmission, sport seats, sport suspension and variable sport steering.
2013 Peugeot 3008 Interior
Compared to its rivals, the Peugeot 3008 is more comfortable with a well laid out cockpit that resembles an aircraft. At the first row, the legroom is excellent and the seats can adjust to fit any desirable seating position. At the second row, the legroom is good impressive and tall people will find it comfortable.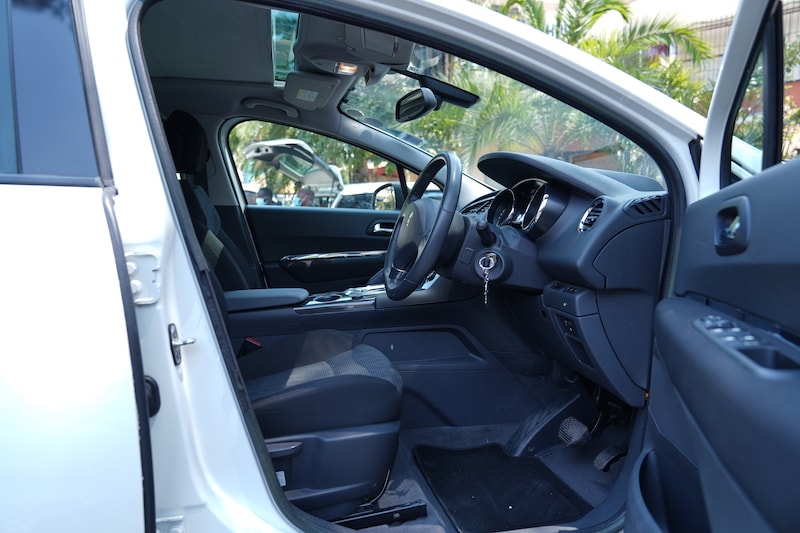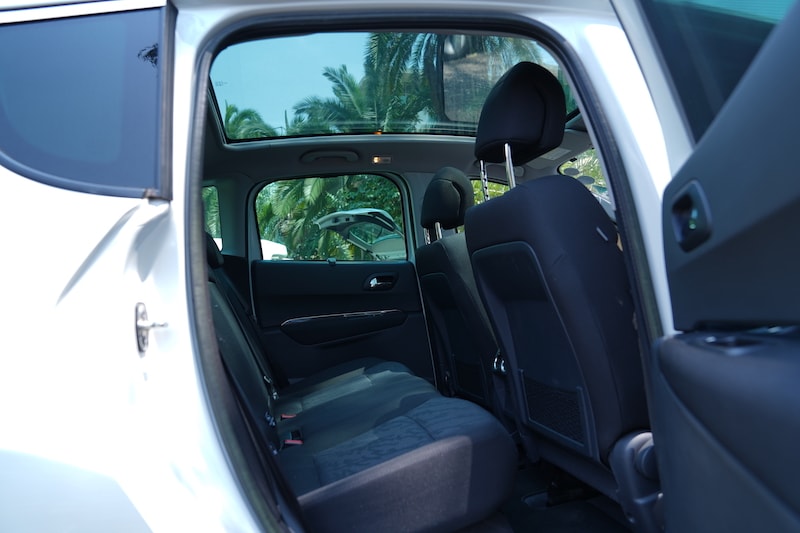 2013 Peugeot 3008 Exterior
The exterior is egg-shaped and rounded with lines that flow smoothly from the front to the back. It looks like a crossbreed between an SUV and a hatchback with similar dimensions as the BMW X1.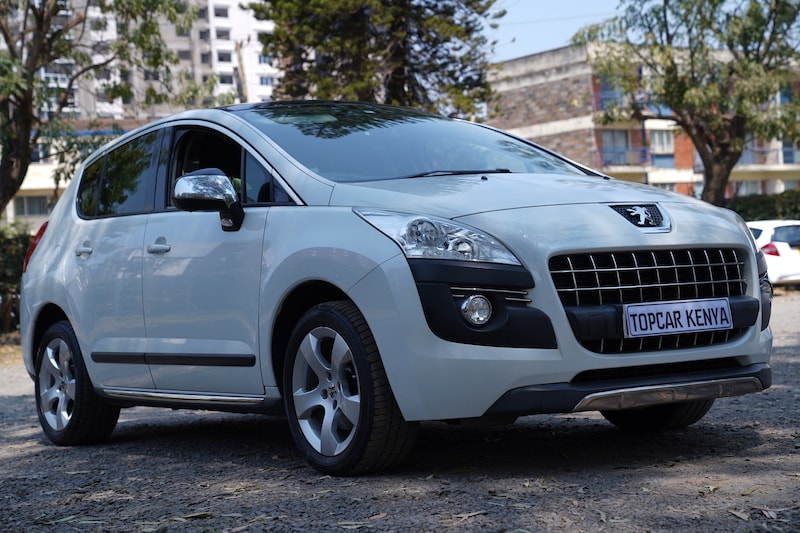 Cabin Storage
There are several storage compartments in the cabin that are useful for storing items such as smartphones, beverages, goggles, handbags etc. At the first row there are 4 cup-holders, door panel storage, a glovebox and the center-box. For the second row, there are 4 cupholders, front seat jacket pockets and door pockets.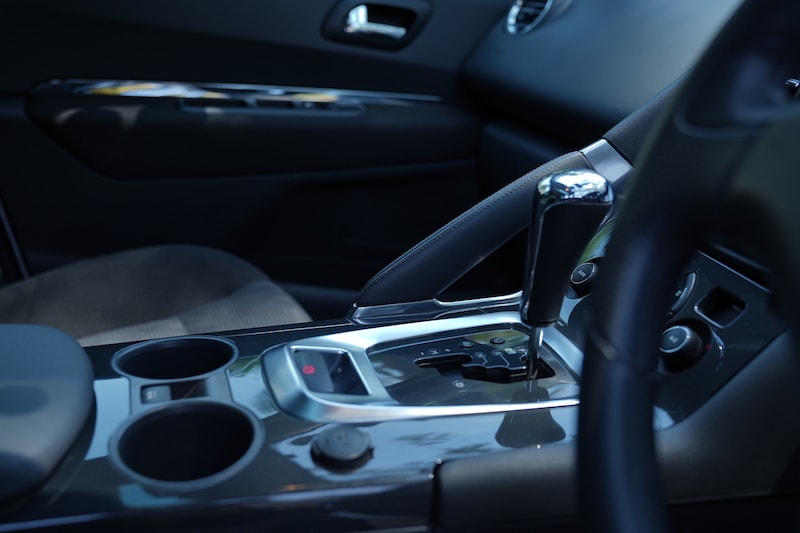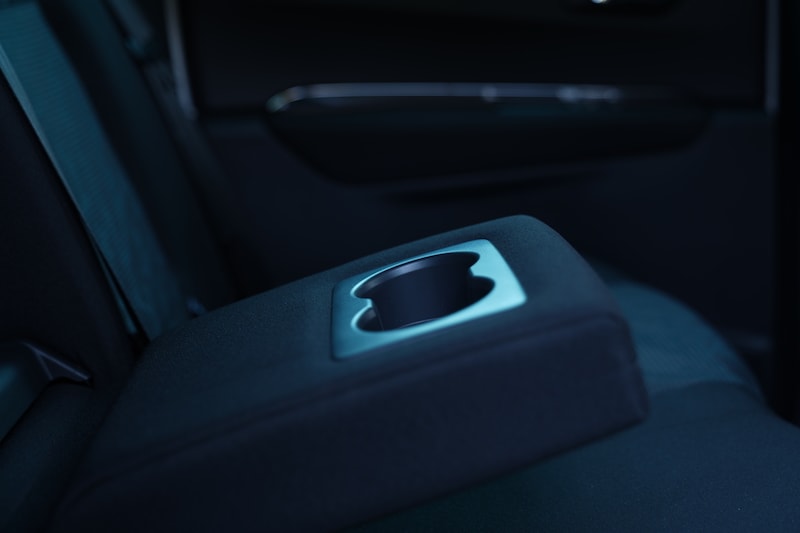 2013 Peugeot 3008 Boot Space
The boot average sized can comfortably carry luggage for a family of five. When extra space is required, the rear seats can fold flat in a split format to create an even bigger space.
Extras: USB Charging Ports, Heads-up Display, Panoramic Sunroof, heated seats, Sports Suspension.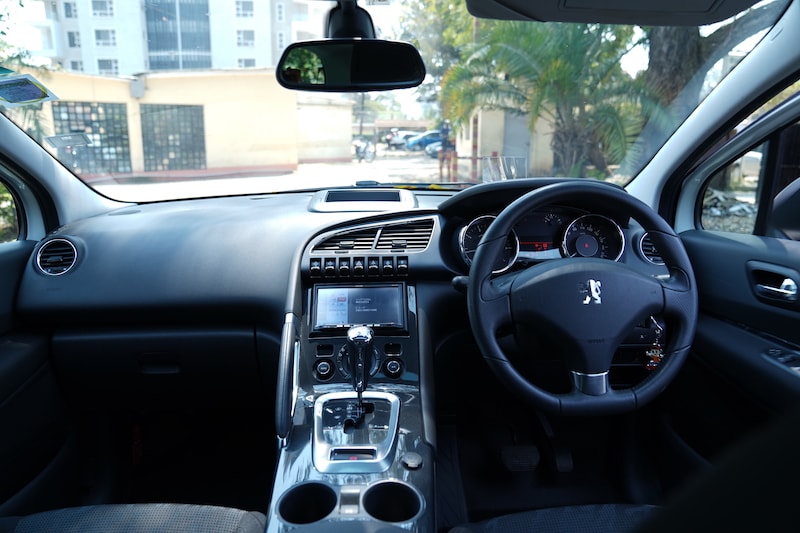 Safety Features: SRS Airbags, Curtain airbags, Electronic Stability Program, Hill Hold, Grip Control
2013 Peugeot 3008 Fuel Consumption
2013 Peugeot 3008 1.6L Petrol fuel consumption: 22.23 km/L
2013 Peugeot 3008 1.6L Diesel fuel consumption: 24.20 km/L
2013 Peugeot 3008 2.0L Diesel fuel consumption: 18.23 km/L
2013 Peugeot 3008 2.0L Diesel Electric Hybrid fuel consumption: 32.23 km/L
2013 Peugeot 3008 Acceleration
2013 Peugeot 3008 1.6L Petrol accelerates from 0-100 km/h in 9.9 sec.
2013 Peugeot 3008 1.6L Diesel accelerates from 0-100 km/h in 8.5 sec.
2013 Peugeot 3008 2.0L Diesel accelerates from 0-100 km/h in 6.2 sec.
2013 Peugeot 3008 2.0L Diesel Electric Hybrid accelerates from 0-100 km/h in 5.8 sec.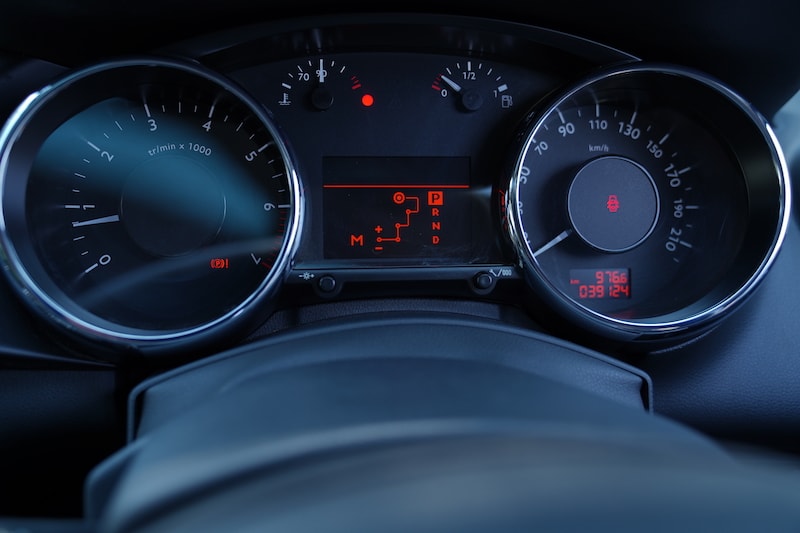 2013 Peugeot 3008 Fuel Tank Capacity: 60 Litres
2013 Peugeot 3008 Stability and Handling
The steering feels heavier than normal and it takes a bit of getting used to but once you adjust to it, the car is enjoyable to drive. It feels stable across different speeds and it inspires confidence around corners. Its not built for off-road and you will want to avoid bumpy roads at all costs.
2013 Peugeot 3008 Service Intervals
Minor Service: At 5,000 km. Requires Air Cleaner, Oil Filter, and Engine Oil
Major Service: At 10,000km. Requires Air Cleaner, Oil Filter, Fuel Filter, ATF Filter, Cabin Filter, Plugs, Front Brake Pads, Rear Brake Pads, ATF Oil, and Engine Oil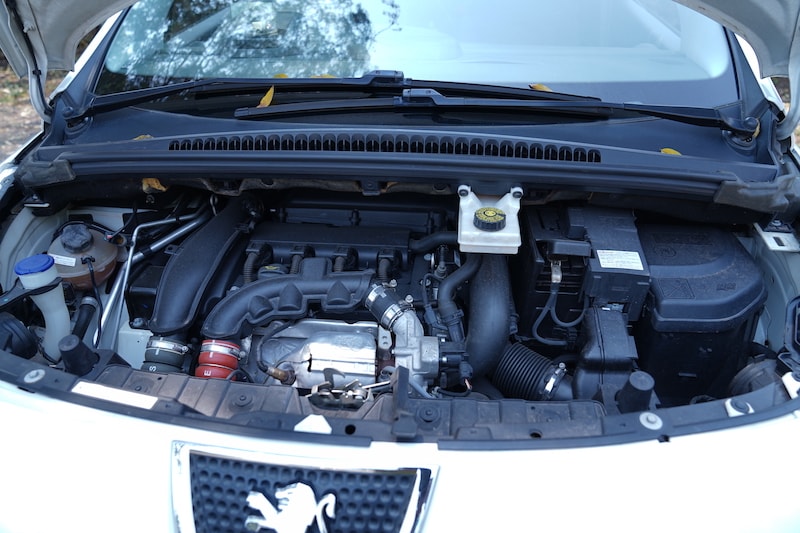 2013 Peugeot 3008 Spare Parts Availability, Cost and Where to buy
Service parts are available and fairly priced in Kenya. Body parts on the other hand are expensive and not as easily available. Click here for Peugeot 3008 Spare Part dealers in Kenya
2013 Peugeot 3008 Reliability
The Peugeot 3008 is a complex car and it tends to develop problems with age and mileage. Avoid high mileage units specifically for the diesel engine. Below are the most common problems reported with the Peugeot 3008
1. Electronic parking brake failure
2. Engine warning light
3. Smoking
4. Loss of Power
If you are planning to own or currently own the 2013 Peugeot 3008, it's vital that you read the Owner's Manual. If you need the manual, you can request it from us via [email protected]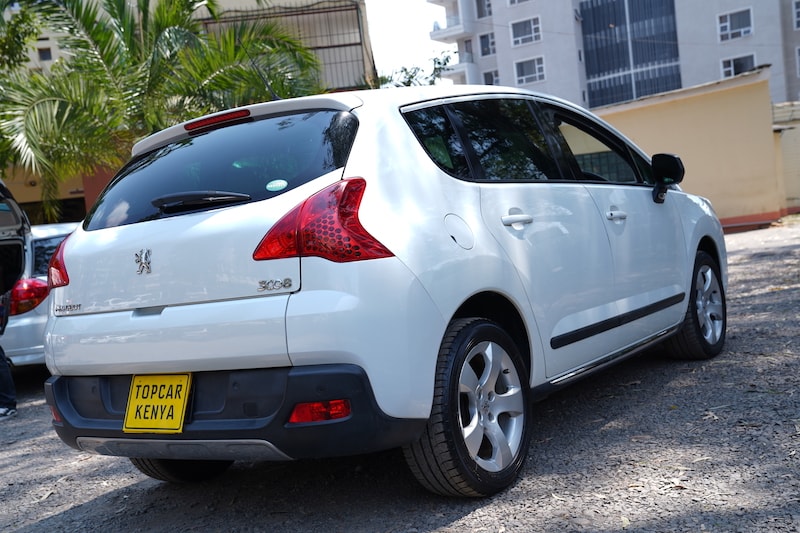 Peugeot 3008 Resale Value: Low
2013 Peugeot 3008 Competitors: BMW X1, Honda Vezel, Subaru XV, Nissan Dualis/Qashqai and Nissan Juke
Cost of Ownership
Purchase Price: from Ksh.2,700,000
Comprehensive Insurance: Average Ksh. 108,000/ per annum- Or
3rd Party Insurance: Ksh. 7,000/- per annum
Change of Tyres(If neccessary) Ksh. 40,000/- for 4 Tyres
See Latest Peugeot 3008 Prices
What we like about the 2013 Peugeot 3008
1. Excellent Interior design
2. Comfortable
What we don't
1. Expensive parts
Conclusion
The Peugeot 3008 is an excellent family car that is best suited for urban dwellers who value safety and comfort. The choice of engines is limited when buying from the UK and you will have to contend with a diesel lineup.
Where to Buy the 2013 Peugeot 3008 in Kenya
If you are looking to either import or buy the Peugeot 3008 locally, we can help you with this process. Over the years, we have developed a network of trusted dealers both in Kenya and UK who supply us with exceptional cars. Simply call us or send us a message through our contacts below and we'll get you the right car at the right price.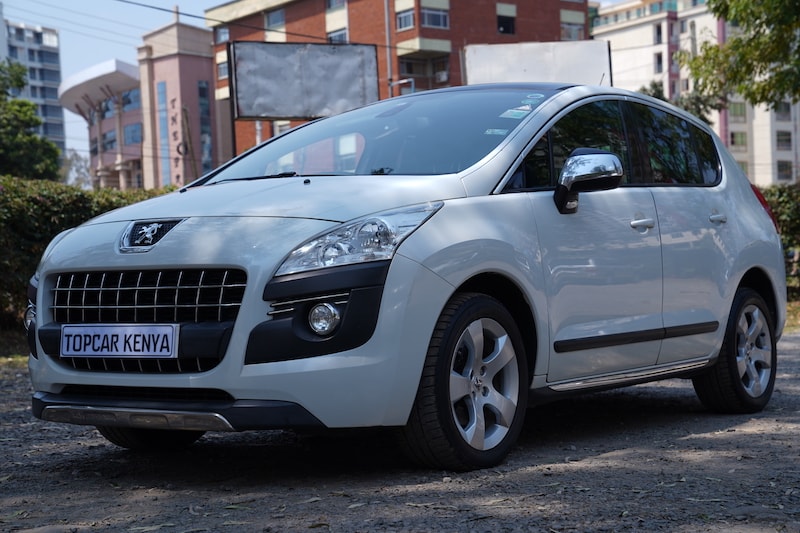 ---
If you have a question about this model or any other automotive questions, you can now get answers on our forum.
If you want to sell or trade-in you vehicle, you can list it for free via our seller portal.
If you wish to purchase this model local or abroad, you can do that via our marketplace.