2013 Toyota Noah Review
The Toyota Noah is a 7 to 8 seater van with sliding doors on both sides. It is a spacious and comfortable car that can carry up to 8 full sized adults and their luggage. The elevated, upright seats provide for a natural sitting position and are comfortable for long distance driving.
You can get more about this
Toyota Noah
Detailed Review
The Toyota Noah is a Multi-Purpose-Vehicle(MPV) that was introduced to the Japanese market in late 2001. It was developed from the popular Toyota TownAce/LiteAce platform and is largely the same as the Toyota Voxy. Most people cannot actually tell the difference and it takes a keen eye to pick the differences. Later in this review, we will highlight the technical differences between the Noah and the Voxy in a way that can help a prospective buyer to make an informed decision.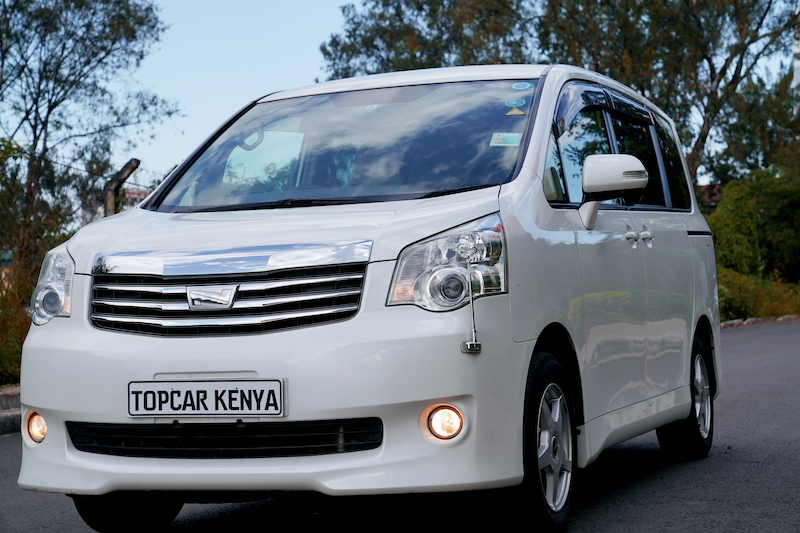 The Toyota Noah is a 7 or 8 seater van with sliding doors on both sides. There is a 5 seater option available but it's not common in the Kenyan market. The 2013 Toyota Noah falls in the second generation that was in production from 2007 to 2013. In the Toyota classification tree, the Toyota Noah is in a class above the Toyota Sienta and below the Toyota Alphard. It competes locally with the Toyota Voxy, Nissan Serena, Honda Stepwagon, Mitsubishi Delica and Mazda Biante.
The first generation Noah was plagued by technical issues that were attributed to the 1AZ engine. These issues were addressed in the second generation by the replacement of the 1AZ with the 3ZR engine. The Toyota Noah and Voxy were the first Toyotas to receive the Valvematic engines back in 2007. Read more on the Valvematic engine here.
The 2013 Toyota Noah is only available with an automatic CVT transmission and comes in both 2WD and 4WD options. There is only one engine available with the 2013 Toyota Noah and that is the 2.0L 3ZR.
2013 Toyota Noah Grades
Toyota Noah X – This is the base model that is a 7 to 8 seater. It comes with manual sliding doors, steel rims and rear attached seats. It has the following sub-grades (X, XL, XL Selection, XG)
Toyota Noah YY – Same in features as X but a 5 seater
Toyota Noah G – This is the Luxury grade model that comes with features such as dual automatic sliding doors, 7 to 8 seats, captain seats, beige interior, alloy rims, and chrome trim.
Toyota Noah S – This is the sports version of the Noah with features such as tiptronic, steering shifts, 7 to 8 seats. It has the following sub-grades (S, SG, Si)
Interior
Legroom & Space
The 2013 Toyota Noah is a very spacious car that can comfortably carry up to 8 full sized adults and their luggage. The elevated, upright seats provide for a natural seating position and are comfortable for long distance driving. At the first row, the driver and passenger are afforded with good legroom and a good view of the road. Both seats are manually or electrically adjustable and even tall people have sufficient legroom. The second and third rows have good legroom as well, with excellent shoulder space.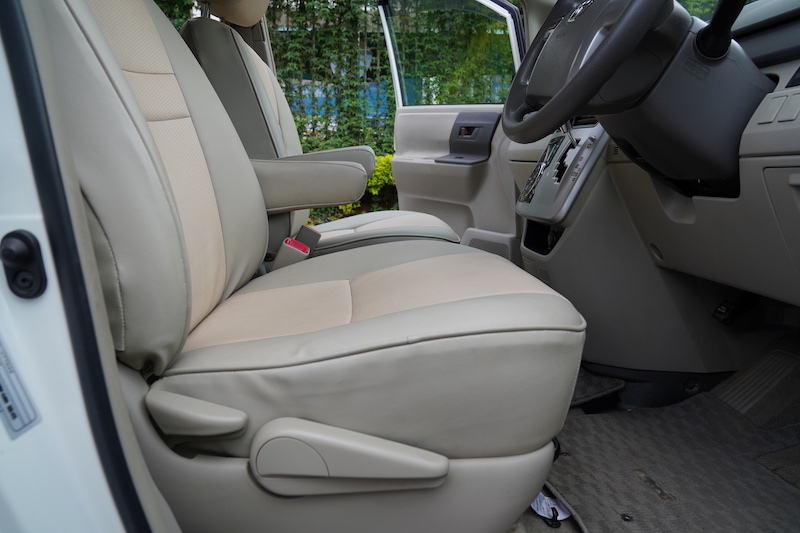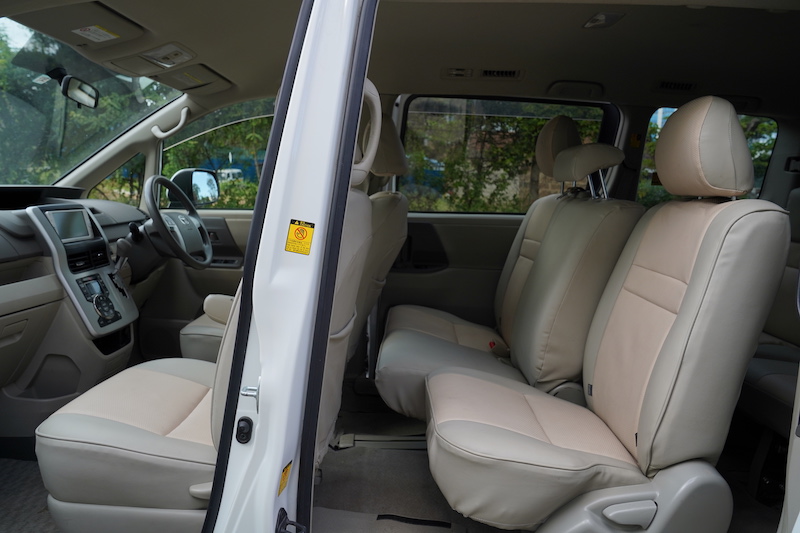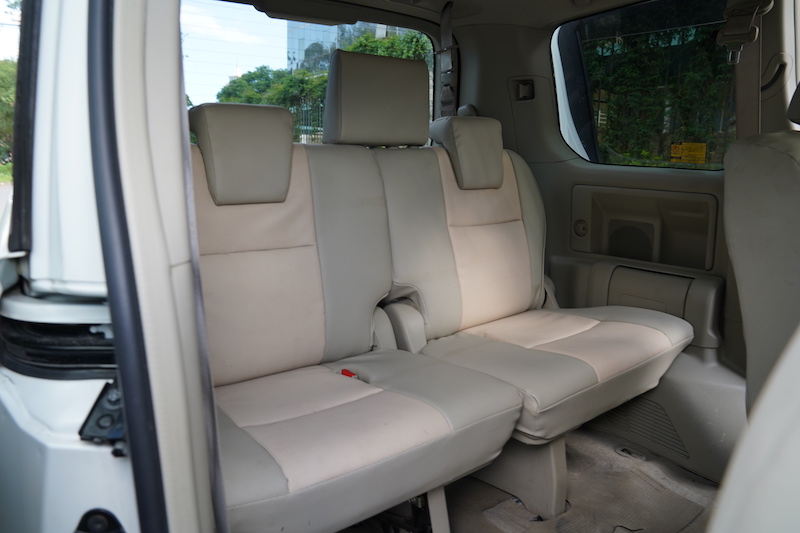 Overall, the interior space is fantastic. The higher graded G version is much more luxurious with extra padded seats, beige interior and captain seats on the second row. The one major gripe we have with the Toyota Noah is the instrument cluster that is placed in the middle of the dashboard. It's out of the driver's line of sight and can be distracting when driving.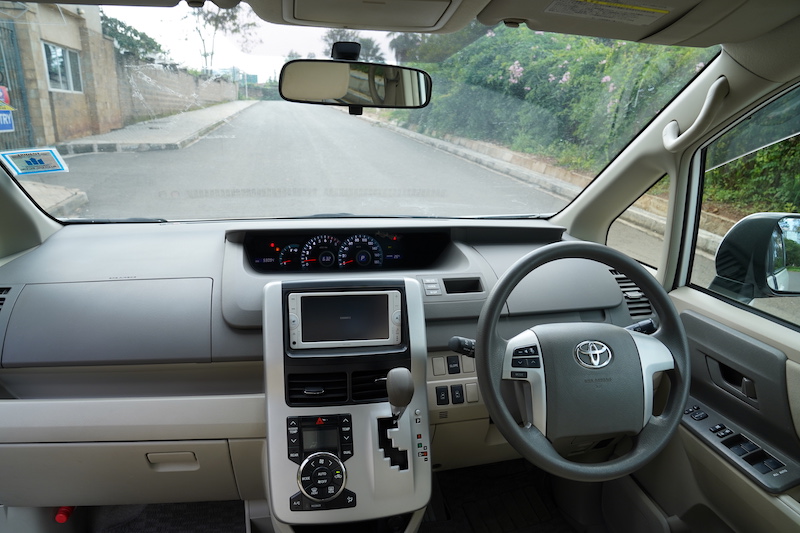 Cabin Storage
There are several storage compartments in the 2013 Toyota Noah, useful for storing items such as smartphones, beverages, goggles, handbags etc. For the 1st row, there are 4 cup-holders, door panel storage, a storage shelf below the dashboard, a glovebox and a center-box. For the second row, the only storage is on the front seat jacket pockets. For the third row, there are storage spaces on the side pockets and seat jacket pockets.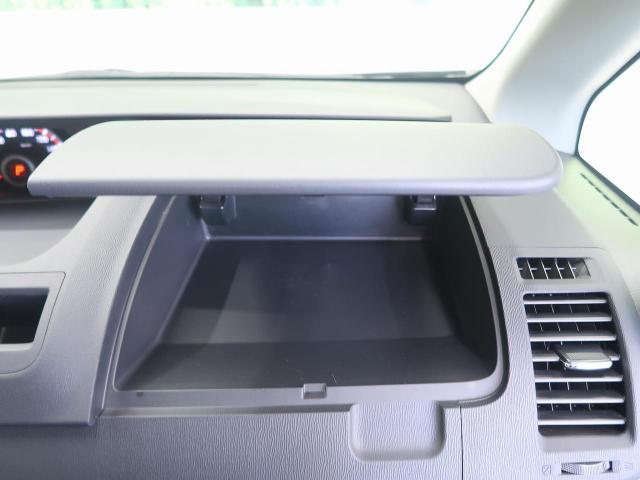 2013 Toyota Noah Boot Space
The boot space when all the 8 seats are in use is decent. It can carry medium sized luggage such as suitcases and boxes. The second and third row seats can be folded up to create a humongous boot. In this configuration, the Toyota Noah can carry large sized luggage such as a big fridge, cooker, beds and more. The Noah is a true multi-purpose vehicle thanks to its ability to carry both people or luggage depending on the need.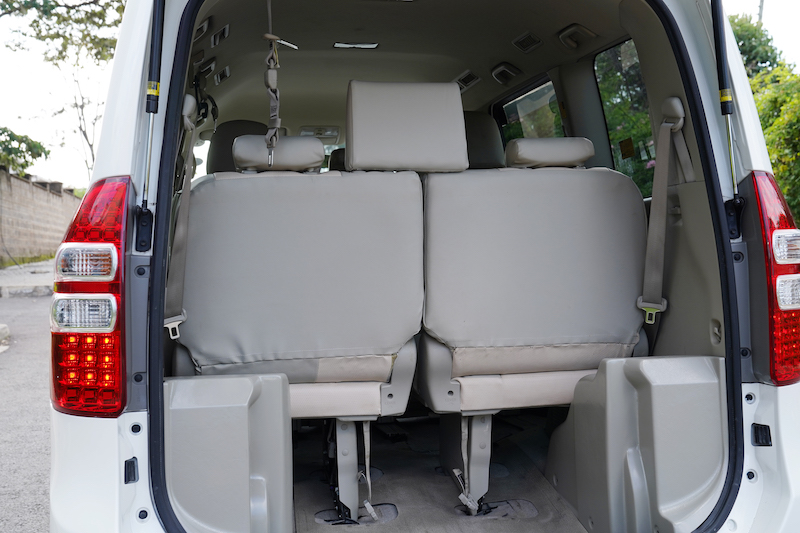 Other Extras – Double Din Stereo, Navigation(Optional), Reverse Camera, Keyless Entry, picnic seats
Exterior
The 2013 Toyota Noah is a tall, boxy van that closely resembles the Toyota Voxy. The Toyota Noah mostly comes with steel rims but as much as possible we advice that you go for alloy rims. It has got sliding doors on both sides which makes embarking and disembarking an effortless exercise.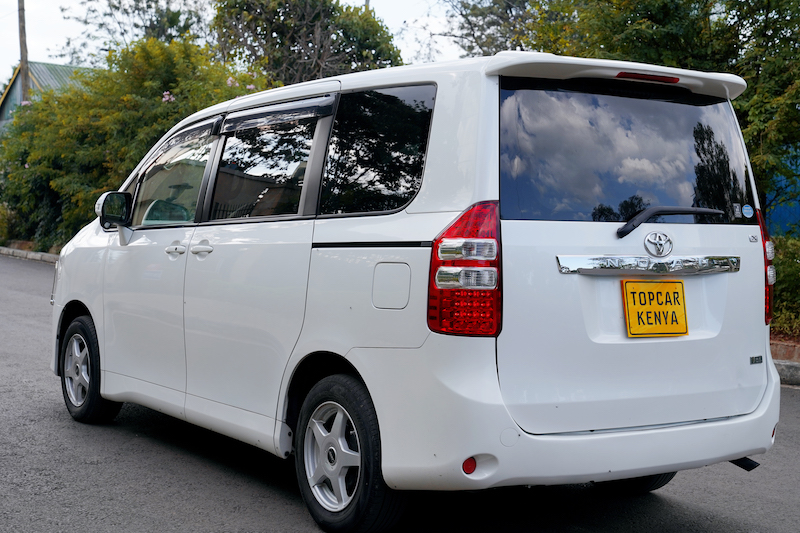 2013 Toyota Noah Fuel Consumption
2013 Toyota Noah 2WD Fuel Consumption: 14.2 km/L (On Average)
2013 Toyota Noah 4WD Fuel Consumption: 12.6 km/L (On Average)
2013 Toyota Noah Acceleration
2013 Toyota Noah accelerates from 0-100 km/h in 9.6 secs.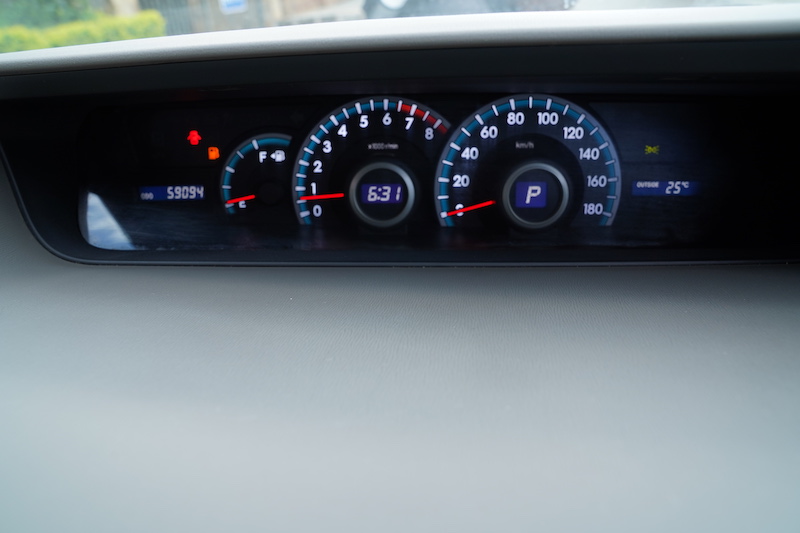 2013 Toyota Noah Fuel Tank Capacity: 60 Litres
2013 Toyota Noah Ground Clearance
The Toyota Noah has a ground clearance of 6.4Inches(165mm) when unmodified. This is very low for roads in Kenya and the car will definitely not clear some speed bumps. The Toyota Noah can be mistaken for having a good ground clearance due to its tall height, but this is not the case. For the car of its size and considering its loading capacity, the ground clearance is below average by Kenyan standards. There are ways to increase ground clearance, read our guidelines here on how to safely do this.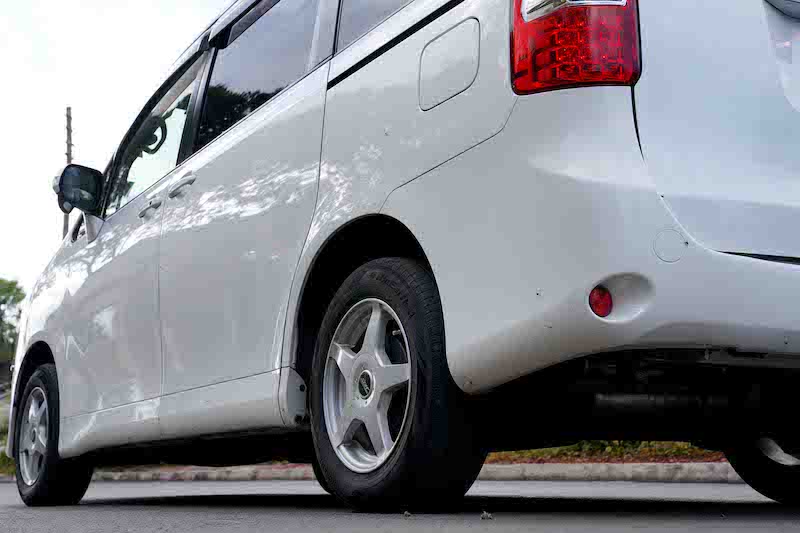 2013 Toyota Noah Stability and Handling
The Toyota Noah has a high center of gravity, therefore when driving around sharp corners its advisable to reduce speed and exercise caution. On paved roads, the Noah drives smoothly and accelerates well for its size. The CVT gearbox is refined and gear shifts are effortless. Off the tarmac, the Toyota Noah is like a fish out of water. The low ground clearance coupled with its length makes entering sharp dips difficult as the front and rear bumpers clip the ground. On slippery ground, the 2WD loses traction and spins out of control. The 4WD does a better job as it holds the ground better on slippery roads. Generally, the Toyota Noah is not suited for off-road driving.
Service and Maintenance Costs
Minor Service – Done after every 5,000 km. Requires Air Cleaner, Oil Filter, Engine Oil
Major Service – Done after every 20,000 km. Requires Air Cleaner, Oil Filter, Fuel Filter, Plugs, Front Brake Pads, Rear Brake Pads(If available), ATF Oil, Engine Oil, ATF Filter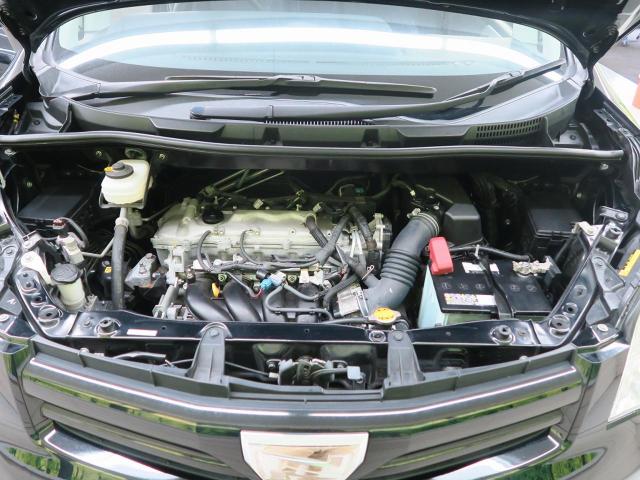 Spare Parts Availability, Cost & Where to buy
The beauty of driving a Toyota in Kenya is that spare parts are relatively cheap and readily available. This is also true for the Toyota Noah. Service parts and suspension parts are readily available. With a monthly budget of about Ksh.6,000/- , you will cover maintenance costs. Body parts such as headlights and side mirrors are somewhat expensive. Used parts generally require negotiations and their prices vary from shop to shop. In Nairobi, most spare shops in Industrial area and Kirinyaga road stock these spare parts. You can get listings for these shops in this link
2013 Toyota Noah Reliability
The driving conditions in Kenya are significantly different from those in Japan and Europe. Reliability reviews done for those markets largely do not apply to the Kenyan market. There are differences in roads, fuel, climate, spares, and technical expertise. To give you accurate and reliable local insights, we interview experts such as mechanics and car dealers, who have in-depth knowledge of the Kenyan market. We also test the cars ourselves. Our aim is to give you the right information to enable you make an informed decision when buying a car.
The first generation Toyota Noah with its 1AZ engine had many reported failures here in Kenya. The experts we interviewed concur that the 1AZ engine was problematic to a large extent. These problems stemmed from bad maintenance and a generally poor assembly. Engine failures were common with the first generation Toyota Noah but the 3ZR engine addressed these problems in subsequent generations.
Always follow the recommended guidelines as per the Owner's manual. To download the 2013 Toyota Noah Owner's Manual click here
Resale Value: Good
Toyota Noah Competitors: Nissan Serena, Toyota Voxy, Honda StepWGN, Mitsubishi Delica and Mazda Biante
Cost of Ownership
Purchase Price: Between Ksh.1,450,000 and Ksh.1, 600,000
Comprehensive Insurance: Average Ksh. 62,000/ per annum- Or
3rd Party Insurance: Ksh. 7,000/- per annum
Change of Tyres(If neccessary) Ksh. 20,000/- for 4 Tyres
See the latest Toyota Noah Prices here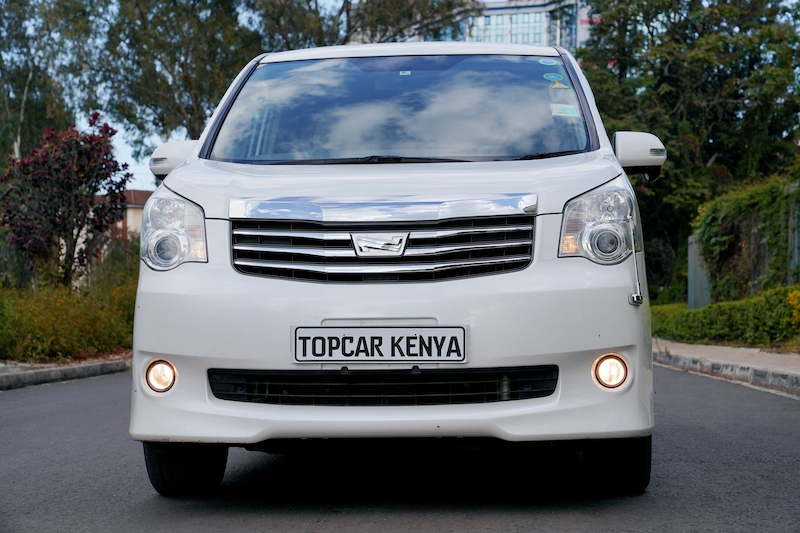 Toyota Noah Vs Toyota Voxy Comparison
Below we have compiled a list of crucial differences between the Toyota Noah and the Voxy. As we earlier pointed out, there is a major confusion between the two. On the outside, its hard to tell the difference but there are subtle variations in the grille and taillights. Based on our analysis, the Toyota Noah is more superior than the Toyota Voxy. There is no major difference in price between the two in the Kenyan market as they both appear to be equally priced. Below are the differences;
1. The Toyota Noah has more power ( Noah 158Bhp @ 6200rpm Vs Voxy 140Bhp @5600rpm)
2. The Toyota Noah has more torque (Noah 196Nm @ 4400rpm Vs Voxy 190Nm @3900rpm)
3. The Toyota Noah has a better gearbox (Noah 5 speed CVT Vs Voxy 4 speed CVT)
4. The Toyota Voxy is heavier (Noah 2030Kg Vs Voxy 2070kg)
5. The Toyota Noah is longer (Noah 4630mm Vs Voxy 4595mm)
6. The Toyota Voxy is taller (Noah 1850mm Vs Voxy 1875mm)
7. The Toyota Noah is wider (Noah 1720mm Vs Voxy 1695mm)
8. The Toyota Noah has better ground clearance (Noah 165 mm Vs Voxy 160mm)
What we like about the 2013 Toyota Noah
1. Excellent for large families
2. Multi purpose vehicle – it can carry people or luggage depending on your needs
3. Affordable parts
4. Comfortable for long distance
What we don't
1. Low ground clearance
2. Poorly placed instrument cluster
Conclusion
The 2013 Toyota Noah is an excellent van for medium size to large families. It can be configured to carry luggage of all sizes thanks to its humongous interior space, foldable seats and large sliding doors on both sides. The 2000cc engine is well balanced and does not skip a beat even when fully loaded. The ground clearance is an issue on this car but besides this, the Toyota Noah is the best in its class.
Where to Buy the 2013 Toyota Noah in Kenya
If you are looking to either import or buy the Toyota Noah locally, we can help you with this process. Over the years, we have developed a network of trusted dealers both in Kenya and Japan who supply us with exceptional cars. Simply call us or send us a message through our contacts below and we'll get you the right car at the right price.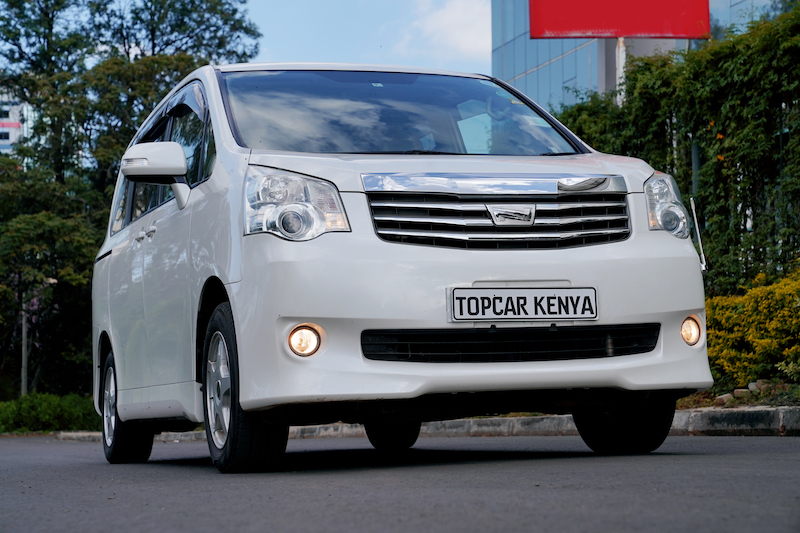 ---
If you have a question about this model or any other automotive questions, you can now get answers on our forum.
If you want to sell or trade-in you vehicle, you can list it for free via our seller portal.
If you wish to purchase this model local or abroad, you can do that via our marketplace.
You can get more about this
Toyota Noah