2013 Toyota Passo Review
The Toyota Passo is an interesting car to review. On one hand there's the 5 seater version and on the other there's the 7 seater version known as the Passo Sette. These are two distinct cars that cannot be reviewed in a single article. We therefore elected to review them separately but the question that still lingers is why Toyota would give them the same name. There has to be some logic, maybe a shortage of names? We honestly don't know and will not dwell on it but only to emphasize to buyers that these two cars are not related.
You can get more about this
Toyota Passo
Detailed Review
2013 Daihatsu Boon Review redirects here.
The Toyota Passo is a Japanese subcompact that has been in production for three generations since 2004. it was produced by Daihatsu which was partially owned by Toyota and alternatively sold as the Daihatsu Boon. Toyota fully acquired the Daihatsu company in 2016 and it's now likely that the Daihatsu Boon name will be dropped entirely.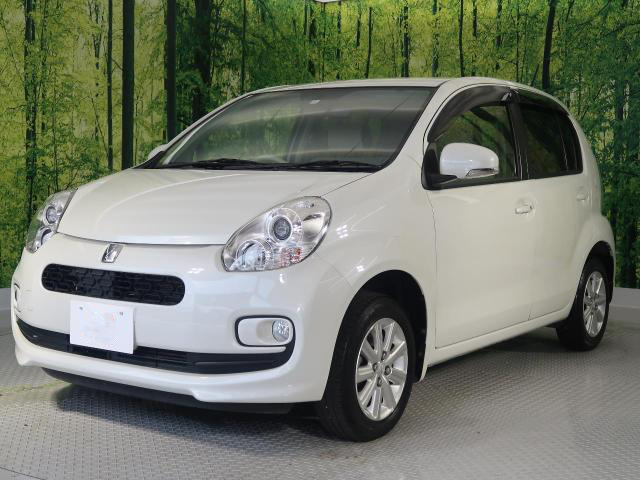 The first generation Passo known as the M300 was in production from 2004 to 2010. The second generation known as the M600 was in production from 2010 to 2016 and the third generation known as the M700 has been in production from 2016 to Present. In the Kenyan market, the Toyota Passo competes with the Mazda Verisa, Nissan March and Suzuki Swift.
The 2013 Toyota Passo is offered with two engine options. These are the 1.0 Litre 1KR-FE engine and the 1.3 Litre 1NR-FE engine. These are linked to either a CVT or a manual transmission and available in both 2WD and 4WD.
2013 Toyota Passo Grades
Toyota Passo 1.0X V Package – This is a very basic grade that comes with the 1.0 Litre engine, Key start, manual AC, No Radio or CD Player, Manual Mirrors, and 13-Inch steel rims without covers.
Toyota Passo 1.0X  – This is similar to the V Package but with Radio/CD Player and 13-Inch steel rims with plastic covers, and electric mirror.
Toyota Passo 1.3G L Package – This grade comes with the 1.3 Litre engine, smart start, keyless entry, rear wiper, automatic AC, Radio/CD player, shoe rack under the driver's seat and 13-Inch steel rims with covers.
Toyota Passo 1.3G – This is similar to the L Package but with 14-Inch steel rims with covers
Toyota Passo 1.0 + Hana C Package – The Hana grades come with more feminine colors such as pink, maroon, Red etc. This grade comes with the 1.0 Litre engine, Mirror Blinkers, 13-Inch steel rims with covers, Keystart, rear wiper, fog lights, No Radio/CD player and manual AC.
Toyota Passo 1.0 + Hana – This grade is similar to the C Package but with Radio/CD Player, 14-Inch steel rims with covers,  automatic AC and a shoe rack under the driver's seat.
Toyota Passo 1.3 + Hana – This is the luxury grade that comes with the 1.3 Litre engine,  smart start, keyless entry, automatic AC, Radio/CD player and 14-Inch alloy rims.
Interior
Legroom & Space
There's an old-school feel to the cabin that is unique and appealing. The dials are simple and easily accessible to the driver. In terms of legroom, a driver of average height will find it sufficient while a tall driver will find it small. For passengers, the legroom is adequate for short distances but can be restrictive at long distance. Considering that the Passo is a subcompact, we find it to be well spaced for a car of its class.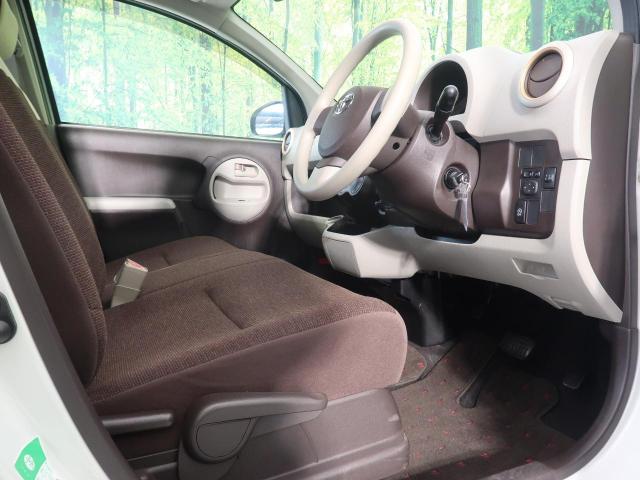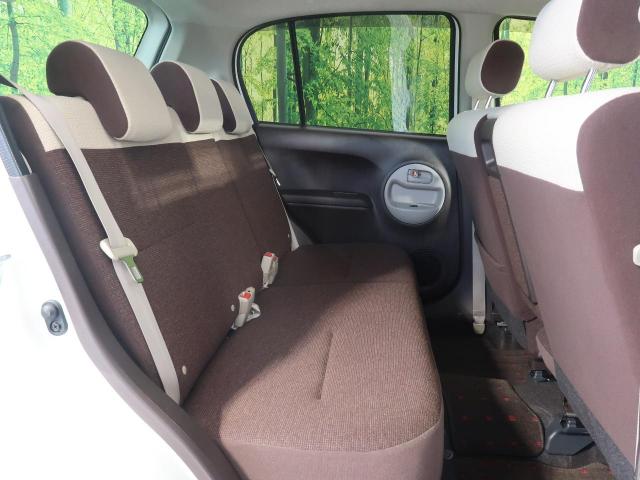 Cabin Storage
There are several storage compartments in the cabin that are useful for storing items such as smartphones, beverages, goggles, handbags etc. At the first row there are 2 cup-holders, door panel storage, a glovebox, center-box, armrest compartment and storage racks beneath the front seats. For the second row, there are 2 cup holders and front seat jacket pockets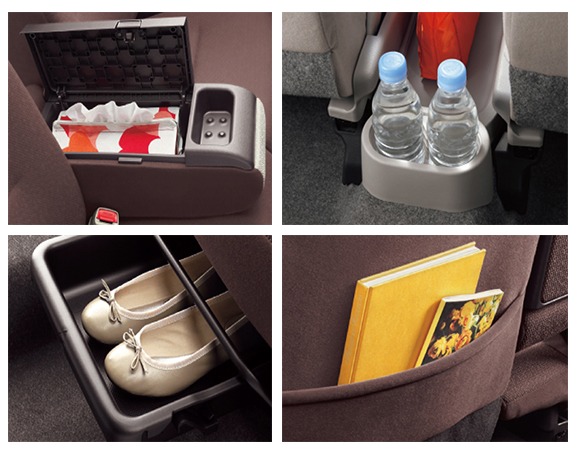 2013 Toyota  Passo Boot Space
The boot is fairly spacious and can carry sizable luggage. When extra space is required, the rear seats can fold flat in a split configuration.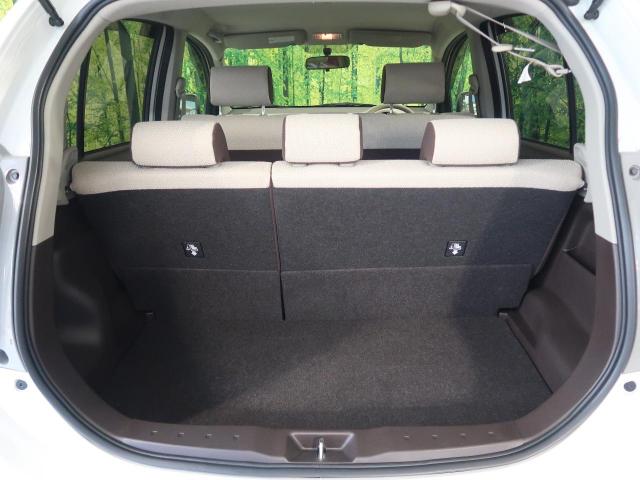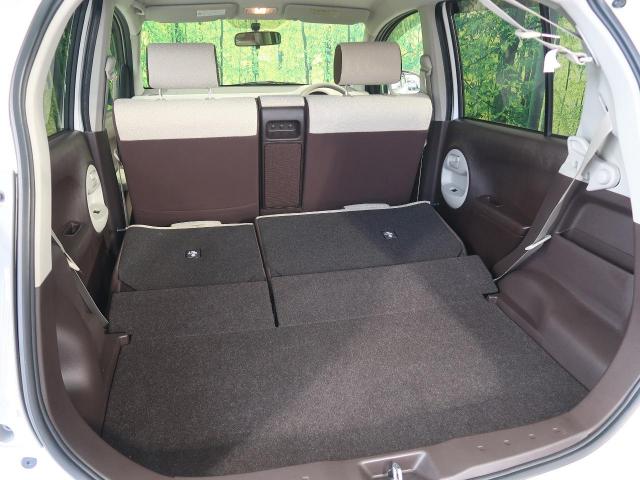 Other Extras:  Navigation, AUX Power, Alloy Rims, Fog Lights
Safety Features: SRS Airbags, ABS, EBD, VSC and TRC
Exterior
The exterior design is not all that inspiring and most of its competitors fare better. However when a few extras such as alloy rims and fog lights are added, it looks just fine.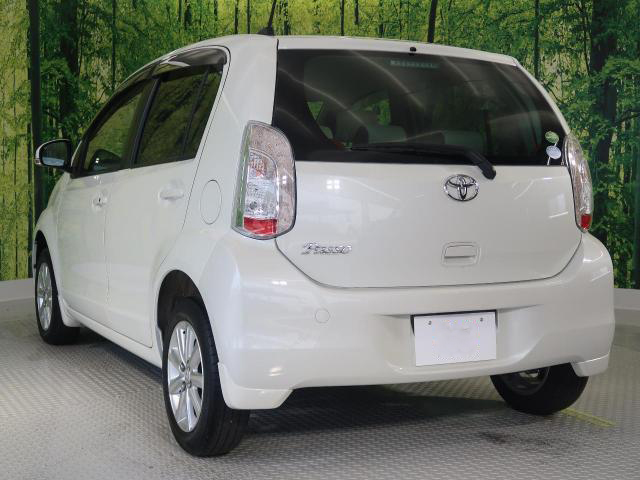 2013 Toyota Passo Fuel Consumption
2013 Toyota Passo 1.0L Consumes 22.5 Km/L
2013 Toyota Passo 1.3L Consumes 21.0 Km/L
2013 Toyota Passo Acceleration
2013 Toyota Passo 1.0L accelerates from 0-100 km/h in 13.8 sec.
2013 Toyota Passo 1.3L accelerates from 0-100 km/h in 12.5 sec.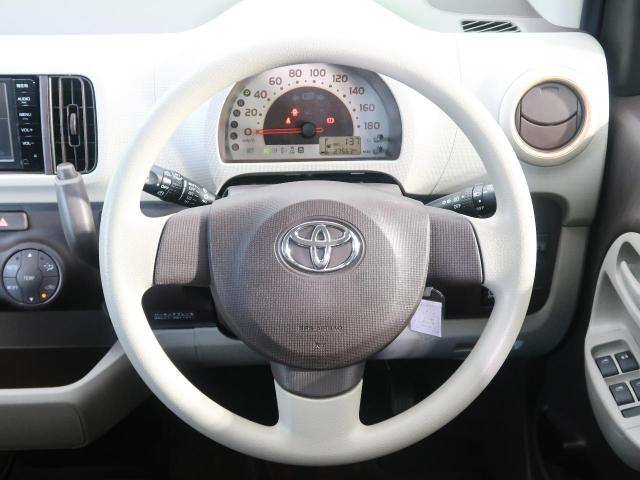 2013 Toyota Passo Fuel Tank Capacity: 40 Litres
2013 Toyota Passo Ground Clearance
The 2013 Toyota Passo has a ground clearance of 6.3 Inches(160mm) which is a few inches shy of the minimum recommended clearance of 6.5 Inches for Kenyan roads. It may not clear some speed bumps and depending on use, it may be necessary to modify the ground clearance to adjust the car to Kenyan roads. Read our guidelines here on how to safely increase a vehicle's ground clearance.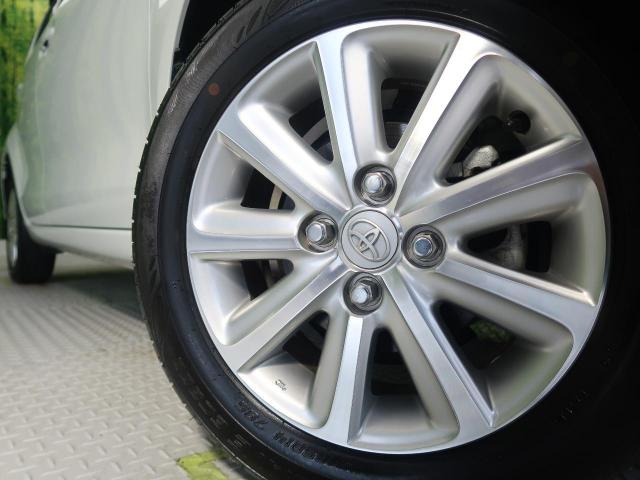 2013 Toyota Passo Stability and Handling
The Toyota Passo drives well at moderate speeds and does not present with any particular issues. At high speed, the steering feels light and it leans a bit too much into corners. Its advisable to exercise caution when driving around corners especially at high speed. The 1.0L feels sufficiently powered under light load but labours hard when fully loaded or going up a steep hill. The 1.3L engine is quicker and much more responsive.
Service Intervals
Minor Service: At 5,000 km. Requires Air Cleaner, Oil Filter, and Engine Oil
Major Service: At 10,000km. Requires Air Cleaner, Oil Filter, Fuel Filter, ATF Filter, Cabin Filter, Plugs, Front Brake Pads, Rear Brake Pads, ATF Oil, and Engine Oil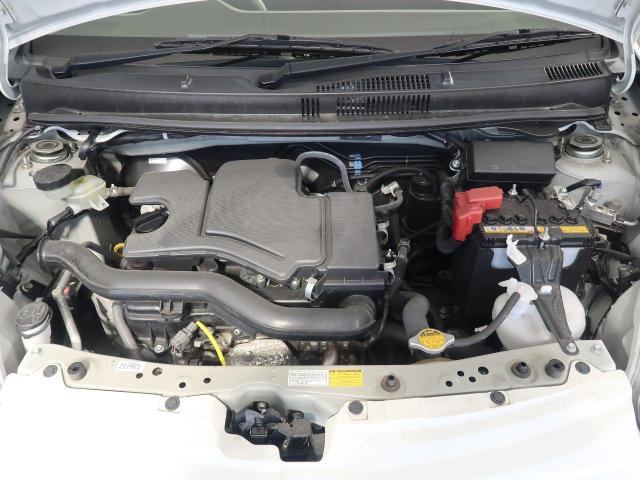 Spare Parts Availability, Cost & Where to buy
Service parts for Toyota Passo are affordable and widely available in Kenya. Body parts are also affordable but can be difficult to find outside of Nairobi. Most spare shops in Industrial Area and Kirinyaga Road stock these parts. You can get listings for these shops in this link
2013 Toyota Passo Reliability
The driving conditions in Kenya are significantly different from those in Japan and Europe.  Reliability reviews done for those markets largely do not apply to the Kenyan market. There are differences in roads, fuel, climate, spares, and technical expertise. To give you accurate and reliable local insights, we interview experts such as mechanics and car dealers, who have in-depth knowledge of the Kenyan market. We also test the cars ourselves. Our aim is to give you the right information to enable you make an informed decision when buying a car.
The 1.0L 1KR-FE and the 1.3L 1NR-FE engines are also used in the Toyota Vitz. They are generally reliable and can clock high miles without skipping a beat. However, they can have problems if not properly maintained. Below are some of the commonly reported problems and their causes.
Vibration and uneven idling – This is caused by poor maintenance
Overheating and engine knock – Caused by faulty cooling system due to poor maintenance
CVT Problems – Caused by use of bad quality ATF.
With proper maintenance as per the owners manual, most issues can be avoided. To download the 2013 Toyota Passo Owner's Manual, click here.
Resale Value: Good
Toyota Passo Competitors: Mazda Verisa, Nissan March and Suzuki Swift
Cost of Ownership
Purchase Price:  Starting from Ksh.550,000
Comprehensive Insurance: Average Ksh. 38,000/ per annum- Or
3rd Party Insurance: Ksh. 7,000/- per annum
Change of Tyres(If neccessary) Ksh. 16,000/- for 4 Tyres
See latest Toyota Passo prices here
What we like about the 2013 Toyota Passo
1. Functional Interior
2. Good fuel economy
3. Affordable to buy and maintain
What we don't
Uninspiring exterior design
Conclusion
The Toyota Passo is an excellent economy car that is ideal for people on a tight budget who desire practicality and reliability. If you can look past the uninspiring exterior design – of which is subjective – then the Passo is a compelling choice to consider.
Where to Buy the 2013 Toyota Passo in Kenya
If you are looking to either import or buy the Toyota Passo locally, we can help you with this process. Over the years, we have developed a network of trusted dealers both in Kenya and Japan who supply us with exceptional cars. Simply call us or send us a message through our contacts below and we'll get you the right car at the right price.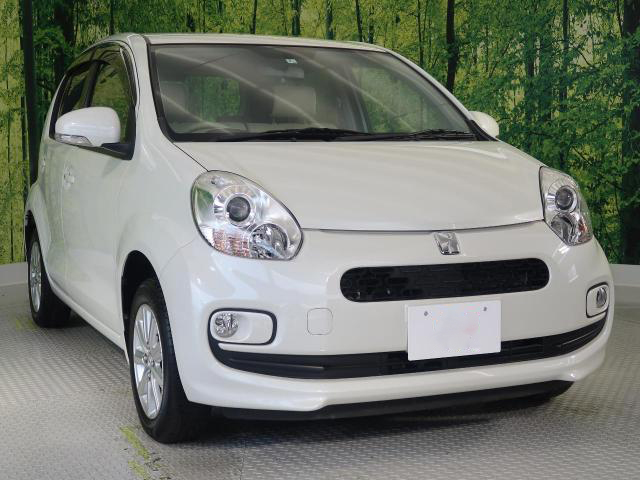 ---
If you have a question about this model or any other automotive questions, you can now get answers on our forum.
If you want to sell or trade-in you vehicle, you can list it for free via our seller portal.
If you wish to purchase this model local or abroad, you can do that via our marketplace.
You can get more about this
Toyota Passo