2015 Nissan X-Trail Review
The Nissan X-Trail is one of the most sought mid-size cars due to its reliability and Handling. After its transformation into an SUV, the X-Trail has become a big favorite, especially for people who are in search of an affordable 7-seater SUV. It competes with established brands such as the Subaru Forester, Toyota RAV4, Mitsubishi Outlander, Honda CR-V, VW Tiguan, and Toyota Vanguard.
You can get more about this
Nissan X-trail
Detailed Review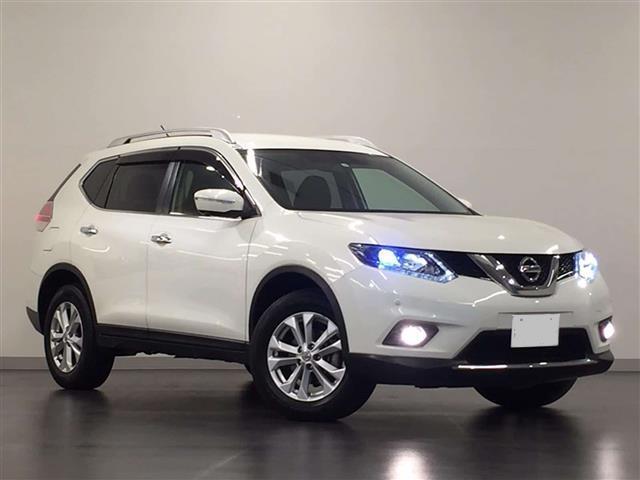 The Nissan X-Trail is a compact crossover SUV that has been in production for three-generation since 2000. It has become quite popular in the Kenyan market and it's now one of the best-selling medium-sized SUVs.
Engine options in the 2015 X-Trail include; 1.3 L HR13DDT I4 turbo, 1.6 L MR16DDT I4 turbo, 2.0 L MR20DD I4, 2.5 L QR25DE I4 all petrol, and 1.6 L R9M I4, 1.7 L R9N I4 2.0 L M9R I4 which are diesel.
2015 Nissan X-Trail Grades
Nissan X-Trail 20X –  2WD or 4WD, 2 or 3 rows, 17 Inch Alloy Rims
Nissan X-Trail 20X Emergency Brake Package–  2WD or 4WD, 2 or 3 rows, 17 Inch Alloy Rims, Emergency Brakes
Nissan X-Trail 20X Extremer X – 4WD, 2 or 3 rows, 18 Inch Alloy Rims, off-road package, front override, undercover protection, large front fog lamps.
Nissan X-Trail 20X Extremer X Emergency Brake Package – 4WD, 2 or 3 rows, 18 Inch Alloy Rims, off-road package, front override, undercover protection, large front fog lamps, emergency brakes.
Interior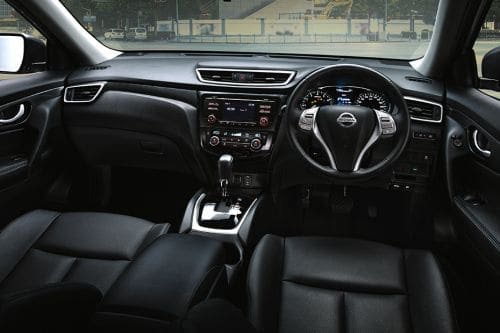 X-Trail has greater space, superior ergonomics, and new functionality. The split-level main dash houses the entertainment system and climate controls. A 5-inch color touchscreen between the two main dials displays Advanced Drive-Assist. This display gives the driver-vehicle information and safety system updates.
Trim and materials include chrome, piano black, and leather with contrasting stitching. Thickened door armrest pads and console pads improve comfort. A huge storage compartment can fit an iPad or 10-inch tablet between the seats.
Each seat in the X-three Trail's rows features a "theater-style configuration," meaning the second and third rows are mounted higher than the front, offering adequate space and view for all passengers. The second row slides and reclines to make loading heavy objects simpler. Third-row seats fold flat. Nissan claims the second-row legroom is "best-in-sector" thanks to the expanded wheelbase and front seatback configuration.
Cabin Storage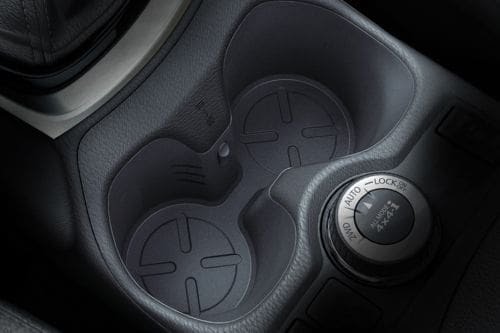 In the first row, it comes with 4 cup-holders, a storage shelf on the dashboard, a glove box, a center box, and door pockets. In the second row, there are 2 cup-holders in the armrest compartment, front seat pockets, and door pockets. In the third row, there are two cupholders on the wheel arch compartment.
Boot Space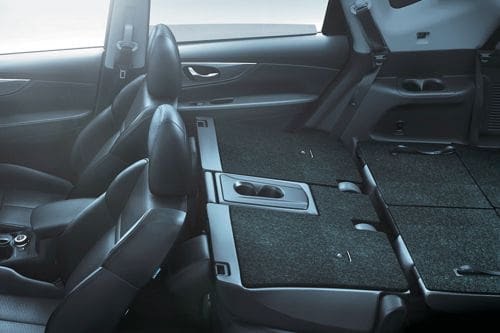 The 5-seater X-Trail has a big cargo space while the 7-seater has a small boot space.
Exterior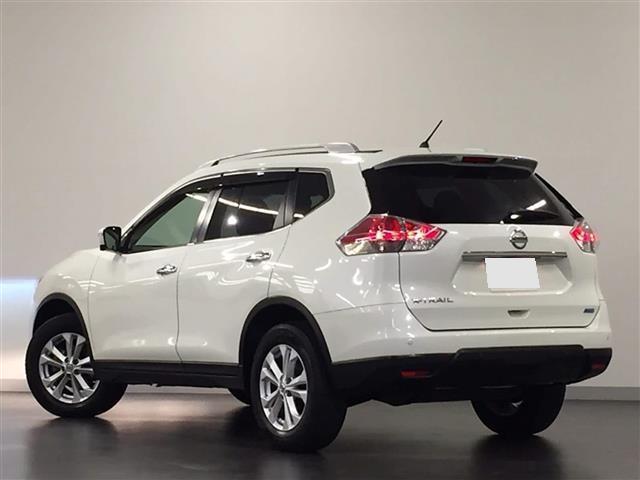 The 2015 X-Trail is swathed in fluid lines that proclaim its urban dedication. Though it is frequently confused with its younger sibling, the Qashqai, the X-trail is significantly larger at 4,640mm compared to the Qashqai's 4,380mm.
Its larger size also translates to a beefier appearance. In addition, the X-trail has a commanding presence. With 18-inch alloy wheels, the X-footprint trail's appears significantly larger despite being based on the smaller Qashqai. It has an SUV styling, which is used by Qashqai and Pathfinder.
At the back, the 2015 X-TRAIL retains the model's signature high-mounted taillights, but in a completely new design with jewel-like lenses. The tailgate is also pleasantly modern, and a roof spoiler is standard.
Fuel Consumption
The Nissan X-TRAIL coffers fuel consumption from 5.3 to 8.3L/100km with a 65-liter fuel tank.
Acceleration
2015 Nissan X-Trail 2.0L accelerates from 0-100 km/h in 10.6 secs.
Ground Clearance
210mm
Safety Features
Standard safety features in the 2015 Xtrail include Forward Emergency Braking, Driver Attention Alert, Lane Departure Warning, Moving Object Detection, Blind Spot Warning, and High Beam Assist.
Conclusion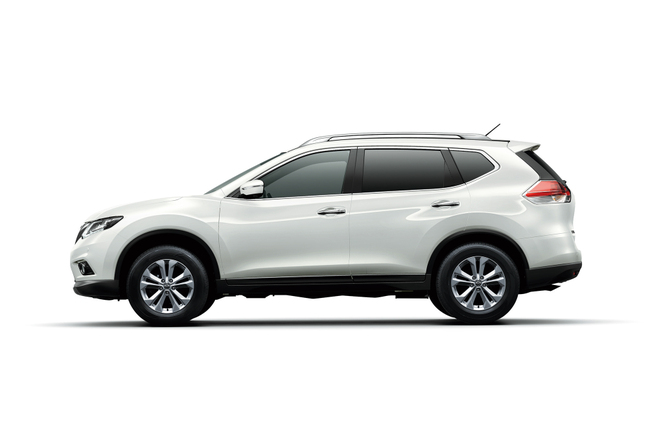 The Nissan X-Trail has expanded significantly and is now a full-size SUV with seating for seven passengers. It is suitable for large families in need of a reasonably priced and comfy SUV.
---
If you have a question about this model or any other automotive questions, you can now get answers on our forum.
If you want to sell or trade-in you vehicle, you can list it for free via our seller portal.
If you wish to purchase this model local or abroad, you can do that via our marketplace.
You can get more about this
Nissan X-trail