2015 Toyota Prado Review
The Toyota Prado is one of the most popular and top-selling SUVs globally. It is based on the J150 platform that debuted in 2009 and is still in production up to date. It rivals established brands such as the Jeep Grand Cherokee, Land Rover Discovery, Mitsubishi Pajero, and Ford Everest.
Detailed Review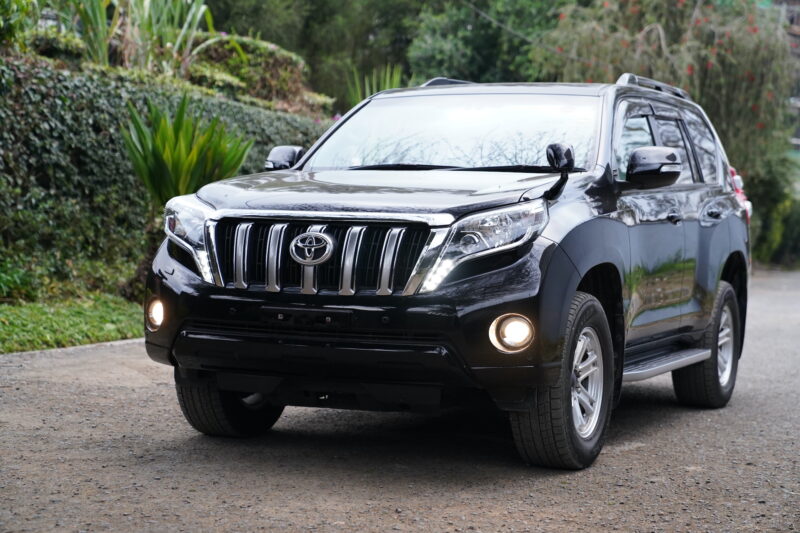 The Toyota Prado is powered by both petrol and diesel engines power. However, the petrol engine is common in the Kenyan market since the majority of Prados are exported from Japan, where petrol engines are favored.
Engines available in the 2015 Prado include
7 Liter Petrol  2TR-FE
The 4.0 Liter Petrol 1GR-FE Engine
The 3.0 Liter Diesel 1KD -FTV D4D Engine
2015 Toyota Prado Grades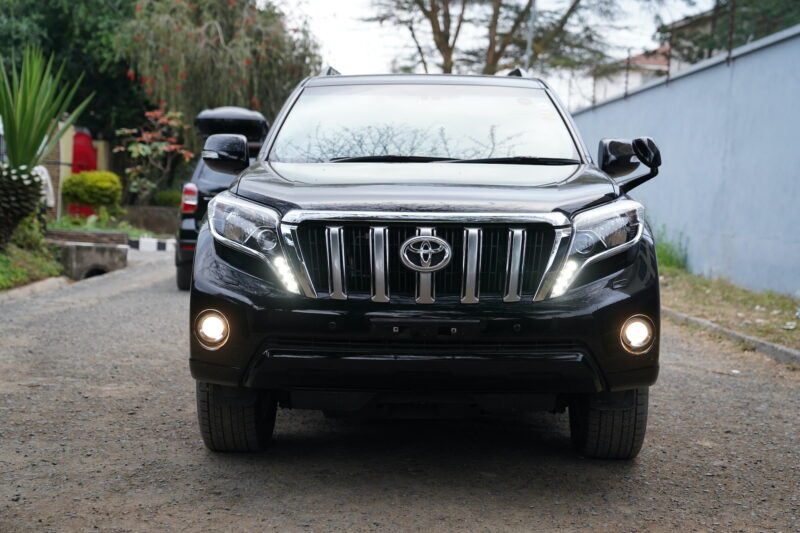 The Toyota Prado is a diversified car with grades ranging from the basic GX to the highly advanced VX-L and TZ-G. It is essential to grasp these grades if you are buying the Prado 150.
Interior Legroom & Space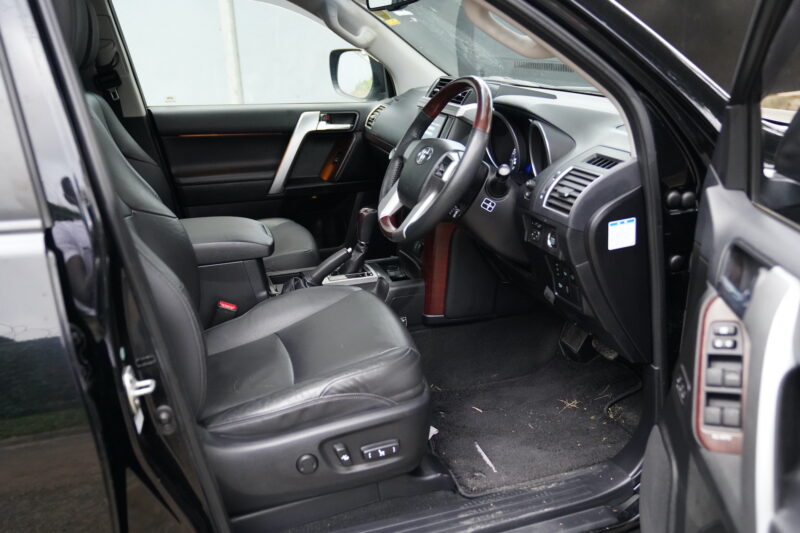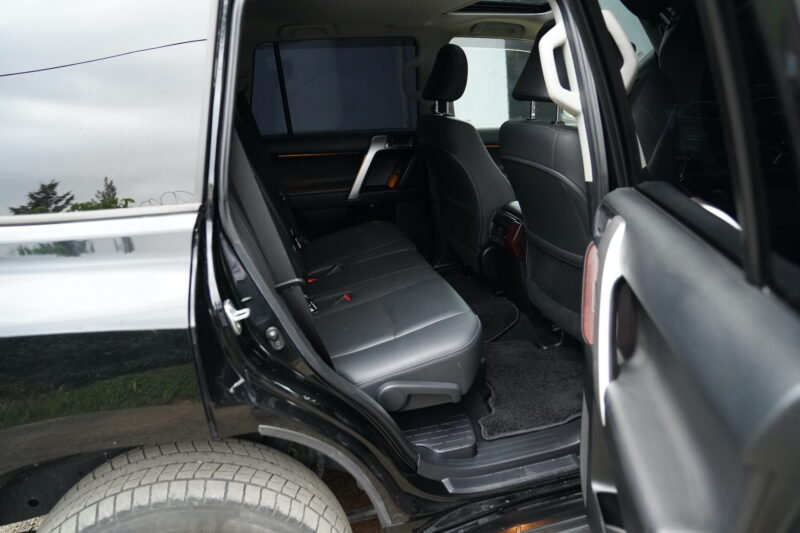 The interior of the 2015 Prado is as polished as Toyota gets, it comes with high-quality materials and what looks to be careful manufacturing. However, what you receive here falls short of luxury designation, at least in comparison to what you will find its competitors.  The Prado has an 8-passenger capacity but the third row is suitable for children due to its low, flat bottom cushions, which force taller passengers into an uncomfortable knees-up position. Second-row passengers enjoy much more space and have slid-able and reclining seats.
Boot Space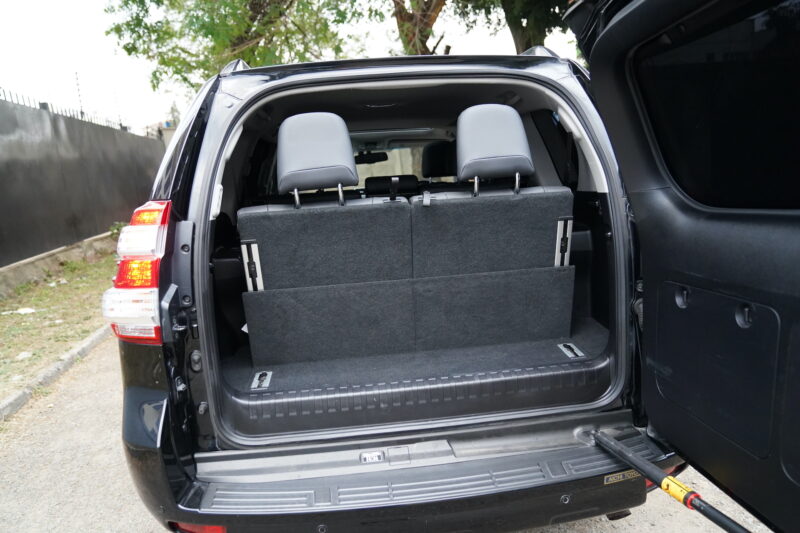 The Toyota Prado has a cargo capacity of 104 liters when the third-row seats are folded down. It has 553 liters of cargo space with the third-row seats folded down and 974 liters with the second and third rows folded down.
Safety Features
The 2015 Toyota Land Pado is equipped with antilock brakes, trailer sways control, hill-start assist, stability and traction control, parking sensors, front knee airbags, front and second-row side airbags, and full-length side curtain airbags. Other features include a rearview camera and a front collision prevention system that activates the seatbelts and brakes if an impact is near.
It is also fitted with Toyota's Safety Connect technology, which features automatic collision notification, roadside help on-demand, and a stolen vehicle locator.
Exterior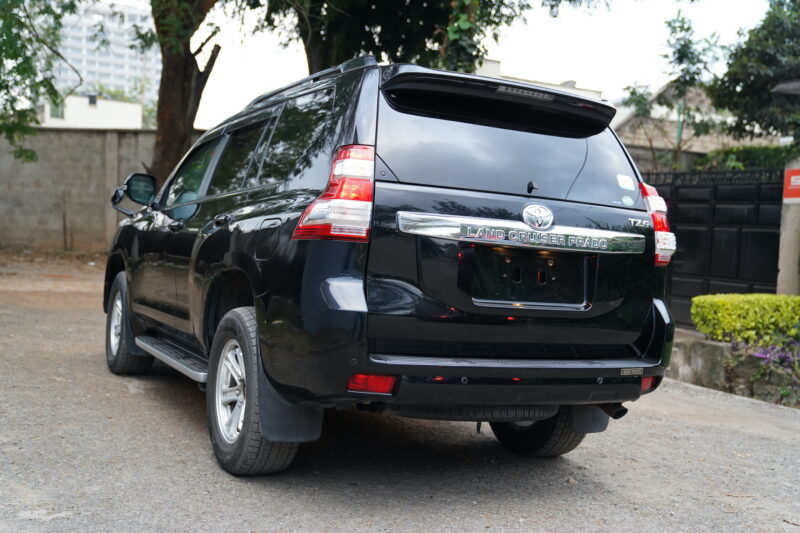 The 2015 Toyota Prado is easy to recognize on the road, as it is bigger and beefier than other models in the Toyota portfolio, with the exception of Sequoia. Its size makes it readily noticeable. The 2015 Prado also has a couple of the current car industry trends, such as LED running lights and a larger, bolder grille.
Stability and Handling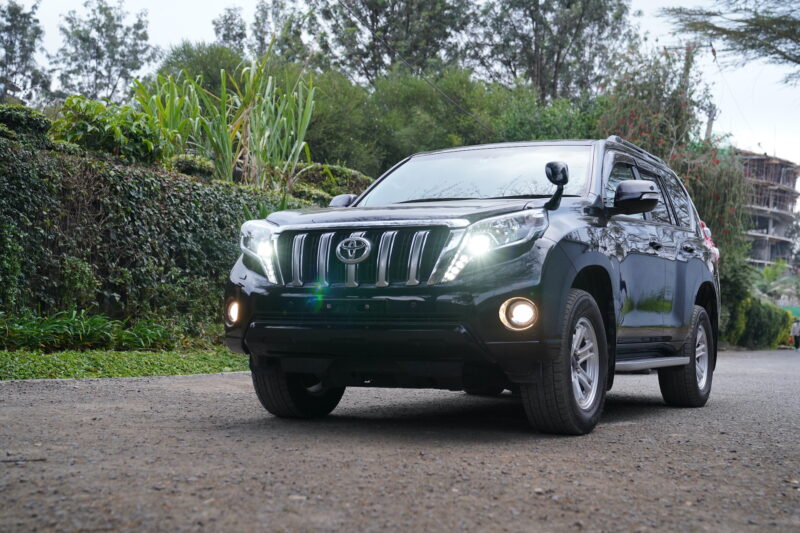 The Toyota Prado J150 has a ground clearance of 220 mm (8.67 Inches). The vehicle is tall and has a high center of gravity. It is not advisable to drive aggressively, particularly in curves. Some grades use an array of stability control sensors and a hydro-pneumatic suspension that lowers the car at speed. These grades are considerably more stable and easier to handle.
Fuel Consumption
The 2015 Prado consumes between 7.9 to 11.6L per 100 kilometers.
Fuel Tank Capacity
The Toyota Prado has a fuel tank capacity of 150 liters.
---
If you have a question about this model or any other automotive questions, you can now get answers on our forum.
If you want to sell or trade-in you vehicle, you can list it for free via our seller portal.
If you wish to purchase this model local or abroad, you can do that via our marketplace.