2015 Toyota Vitz Review
Toyota Vitz is one of the most popular small cars in Kenya due to its outstanding fuel economy and abundant utility. It competes with Honda Fit, Mazda Demio, Nissan March, and Suzuki Swift.
You can get more about this
Toyota Vitz
Detailed Review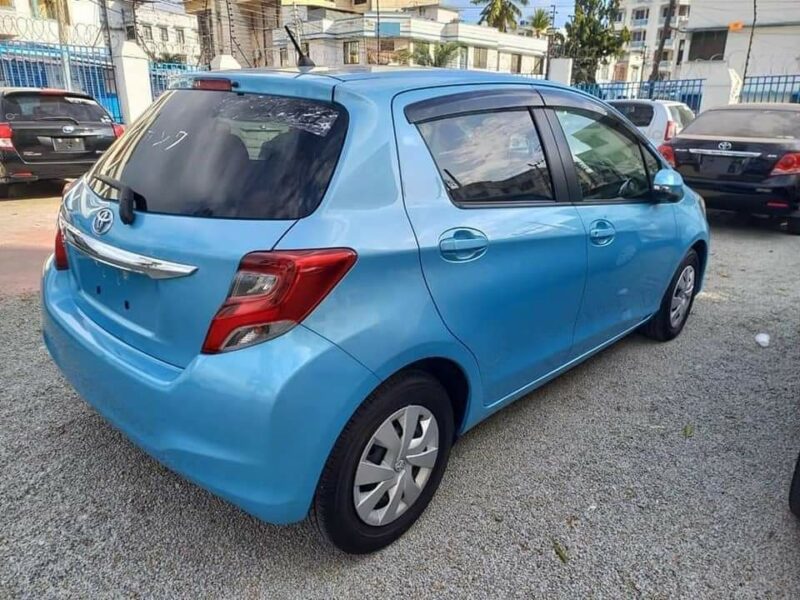 The Toyota Vitz 2015 comes with an incredible number of standard features. Every piece of technology that can fit inside this small car is included. Whether it's comfort, control, handling, engine, and gearbox, or safety and security features, there is something for everyone.
The 2015 Toyota Vitz is available in three engine options namely the 1.0-liter (990cc) 1KR engine, the 1.3-liter (1290cc) 1NR engine, and the 1.5-liter (1490cc) 1NZ engine.
Toyota Vitz Grades
Toyota Vitz F– This is the base grade and comes with a 1.0liter or 1.3-liter engine. Standard features include 14-inch steel rims, a plain steering wheel, halogen headlights, key start, and a manual AC. It has two subgrades (M Package and SMART STOP)
Toyota Vitz Jewela– This grade boasts the same features as grade F, but has more exotic colors, including maroon, pink, purple, and red. It caters to a predominantly female clientele.
Toyota Vitz U- This is the luxury trim that comes with either the 1.3-liter or 1.5-liter engine, 2 or 4 wheel drive, chrome accents, radio controls on the steering wheel, xenon headlights, keyless/smart start, turn signals on the side mirrors, luggage cover, cushioned seats, automatic air conditioning, and 15-inch steel wheels.
Toyota Vitz RS– This is the sports trim, that is equipped with a supercharged 1.5-liter 1NZ engine (1490cc), 2WD, steering audio controls, fog lights, xenon headlights, chrome trim, keyless/smart start, turn signal on side mirrors, luggage cover, cushioned seats, automatic air conditioning, and 16-inch alloy rims. The C Package is a sub-grade of the RS that comes with manual air conditioning, halogen headlights, and key start.
Interior, Legroom & Space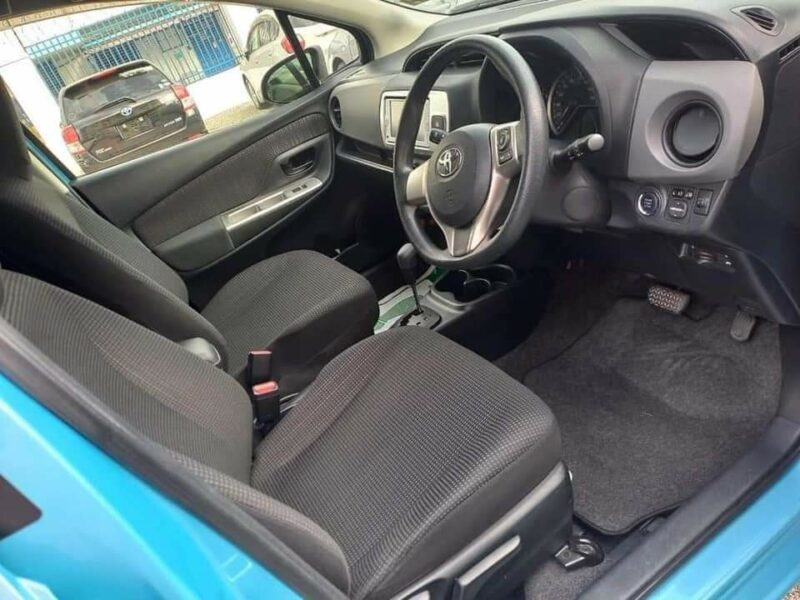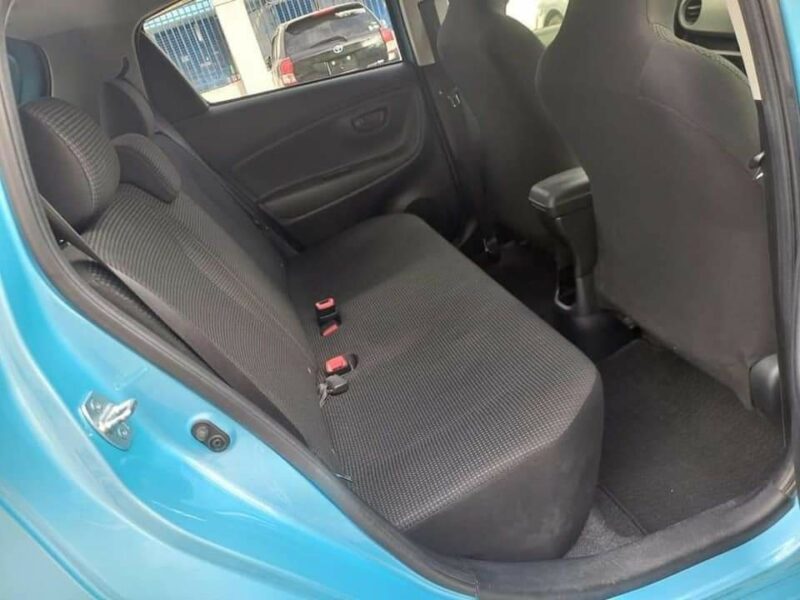 The thinner top instrument panel and driver's instrument binnacle create an impression of a more horizontal dashboard. Additionally, the door panel has been redesigned to be more fluid, dynamic, and practical. The center console has been raised by 23mm to reduce the length of the gearshift lever by 30mm, and a storage box has been added.
Each grade of 2015 Toyota Vitz chairs features a new fabric pattern and color. The front seats have a redesigned frame that enhances comfort, and the back seats have more legroom.
Cargo Space
The four-door Vitz has 15.6 cubic feet (15.3 in the two-door) of cargo capacity behind its back seat.
Exterior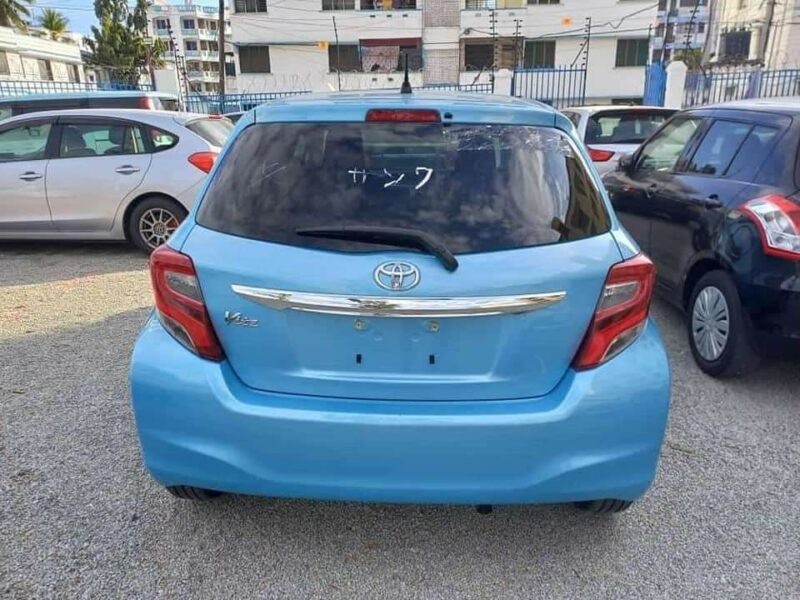 The 2015 Vitz boasts a more dynamic version of Toyota's Keen Look styling. The manufacturer says this adds emotional appeal to the outgoing model's contemporary family style. The Upper and lower grilles join at the logo to form a striking cross. A chrome trim bar extends from the logo's upper grille to the new Keen Look headlight clusters. Both high and low beam headlight clusters use projector lamps.
The 2015 Toyota Vitz's big, trapezoidal lower grille emphasizes its low center of gravity. The 2015 Toyota Vitz has a redesigned door belt molding, optional electrically folding door mirrors, and new 15- and 16-inch alloy wheels. A revised rear bumper design offers the 2015 Toyota Vitz a broader, lower profile, while the diffuser boosts its sporty, confident road presence. New LED rear lamps flank the license plate garnish. The 2015 Toyota Vitz's rear lights stand out at night.
Safety Features
Standard safety features in the 2015 Vitz include anti-lock braking, head airbags, seatbelts – pre-tensioners front seats, dual front airbag package, protective glazing in addition to side front airbags.
Fuel Consumption
The fuel consumption of the Toyota Vitz 2015 on average is 15 KM/L with a fuel tank capacity of 42 liters.
Ground Clearance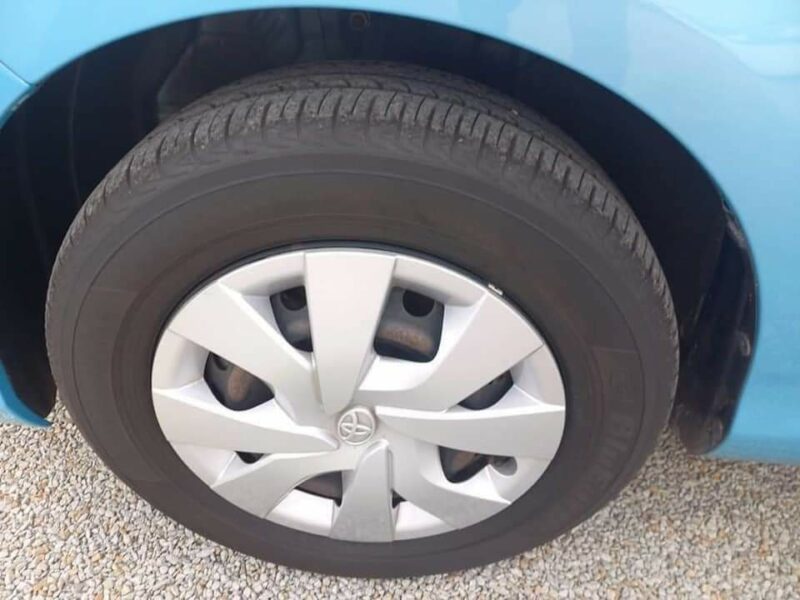 The 2015 Vitz has a ground clearance of 14.0 cm/ 5.5 inches, which is lower than the recommended clearance of 6.5 inches.
Conclusion
The Toyota Vitz has grown in recent years to become an economical, functional, and attractive subcompact car. The most recent modifications not only enhance the Toyota Vitz's aesthetic appeal but also its driving characteristics. Due to the limited demand for two-door models of the departing model, the most recent modifications will only be available on the four-door variation. A more powerful RS model is additionally available. Whether it is new or used, the Toyota Vitz is a wonderful option for anyone seeking an affordable subcompact automobile.
---
If you have a question about this model or any other automotive questions, you can now get answers on our forum.
If you want to sell or trade-in you vehicle, you can list it for free via our seller portal.
If you wish to purchase this model local or abroad, you can do that via our marketplace.
You can get more about this
Toyota Vitz