2016 Toyota Vitz Review
The Toyota Vitz is a popular car in the Kenyan market because of its great fuel economy, utility affordability, and reliability. The Toyota Vitz competes with Mazda Demio, Nissan March, Suzuki Swift, and Honda Fit in the market.
You can get more about this
Toyota Vitz
Detailed Review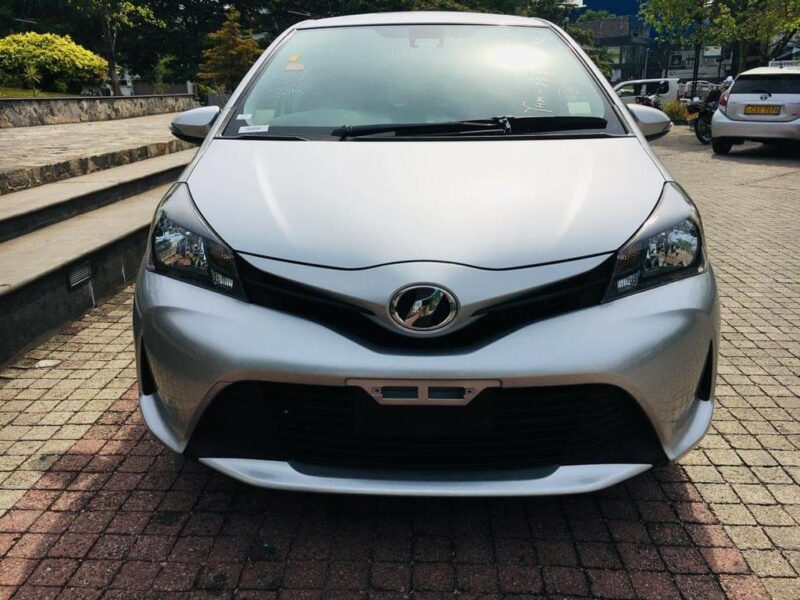 The Toyota Vitz is also known as Yaris outside Japan has been in production since 1999 and has been in three generations. The first, known as the XP10, was produced from 1999 to 2005, the second, known as the XP90, was produced from 2005 to 2010, and the third, known as the XP130, has been in production since 2011.
The 2014 Toyota Vitz is available in three engine options namely the 1.0-liter (990cc) 1KR engine, the 1.3-liter (1290cc) 1NR engine, and the 1.5-liter (1490cc) 1NZ engine.
2016 Toyota Vitz Grades
Toyota Vitz F– This is the base grade and comes with a 1.0liter or 1.3-liter engine. Standard features include 14-inch steel rims, a plain steering wheel, halogen headlights, key start, and a manual AC. It has two subgrades (M Package and SMART STOP)
Toyota Vitz Jewela– This grade boasts the same features as grade F, but has more exotic colors, including maroon, pink, purple, and red. It caters to a predominantly female clientele.
Toyota Vitz U- This is the luxury trim that comes with either the 1.3-liter or 1.5-liter engine, 2 or 4 wheel drive, chrome accents, radio controls on the steering wheel, xenon headlights, keyless/smart start, turn signals on the side mirrors, luggage cover, cushioned seats, automatic air conditioning, and 15-inch steel wheels.
Toyota Vitz RS– This is the sports trim, that is equipped with a supercharged 1.5-liter 1NZ engine (1490cc), 2WD, steering audio controls, fog lights, xenon headlights, chrome trim, keyless/smart start, turn signal on side mirrors, luggage cover, cushioned seats, automatic air conditioning, and 16-inch alloy rims. The C Package is a sub-grade of the RS that comes with manual air conditioning, halogen headlights, and key start.
Interior Legroom & Space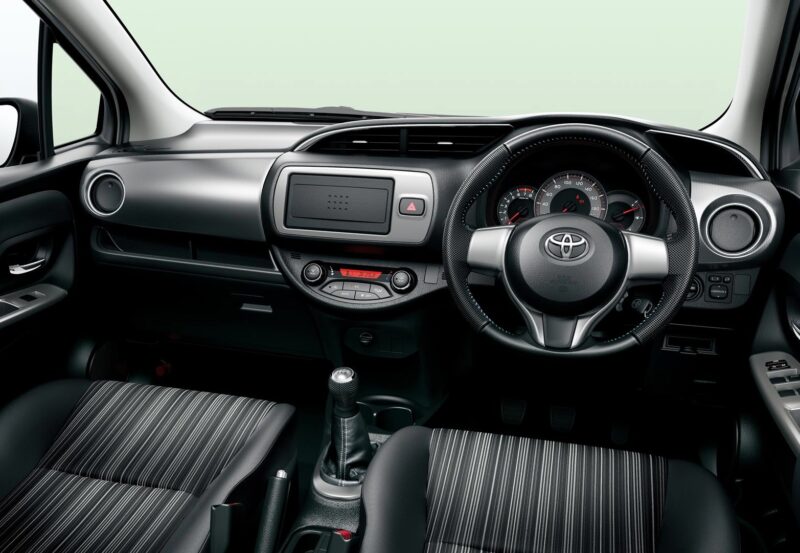 The 2016 Vitz comes with a generous number of interior features for its class. Interior features in the 2016 Vitz include a six-speaker stereo, a 6.1-inch touch-screen display, a USB port, Bluetooth, and voice recognition. Navigation, cruise control, remote keyless entry, and steering-wheel-mounted audio controls, which are easy to operate.
The Toyota Vitz offers a seating capacity of five people. The front seats are spacious, reasonably supportive, and allow excellent vision forward. However, they are little cushioned, which diminishes long-distance comfort. The lack of a telescoping steering wheel might make driving uncomfortable for taller persons.
Exterior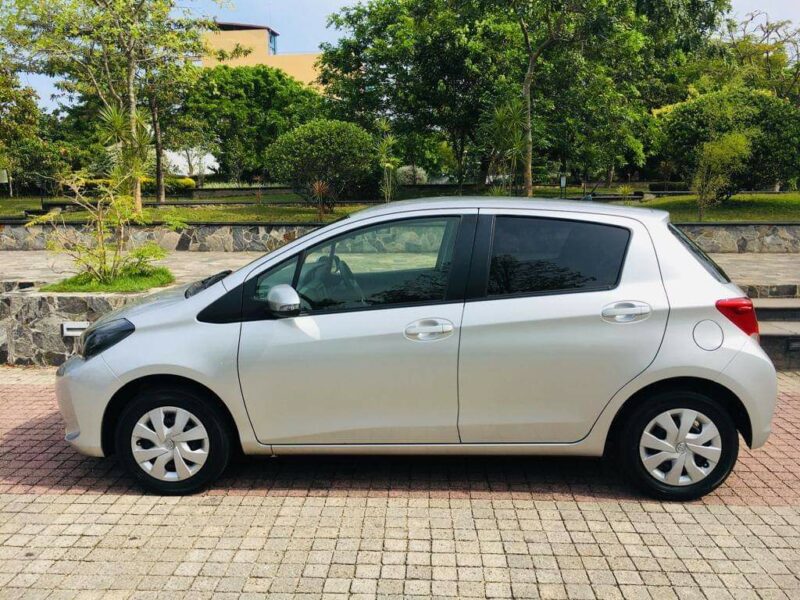 The 2016 Vitz has maintained the basic shape and frame that was redesigned in 2011 and given a facelift in 2014.  The Upper and lower grilles join at the logo to form a striking cross while the chrome trim bar extends from the logo's upper grille to the new Keen Look headlight clusters. A revised rear bumper design gives the 2016 Toyota Vitz a broader, lower profile, while the diffuser boosts its sporty, confident road presence. New LED rear lamps flank the license plate garnish while the rear lights stand out at night.
Cargo Space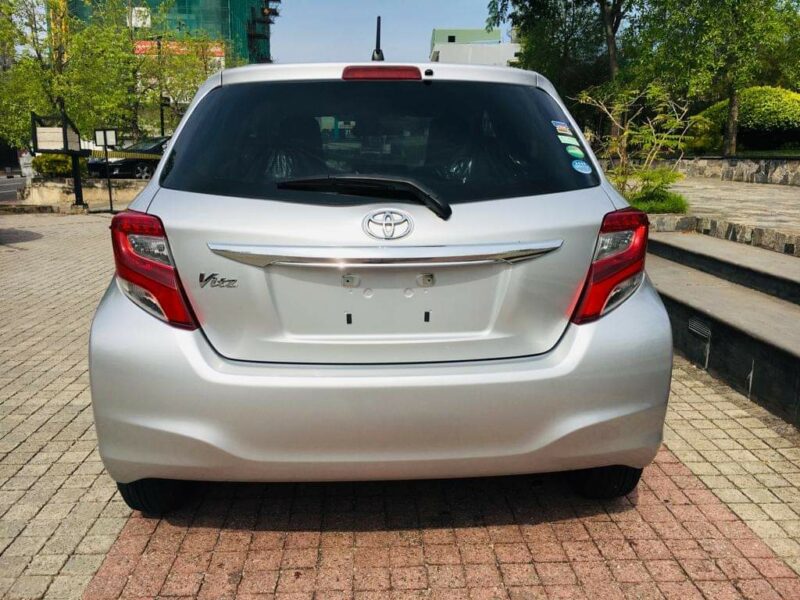 Both the two-door and four-door Toyota Vitz hatchbacks have small cargo capacities, measuring 15.3 and 15.6 cubic feet, respectively.
Safety Features
Standard safety features in the 2016 Vitz include antilock brakes traction and stability control, active front head restraints, front-seat side airbags, front and rear side curtain airbags, front-seat cushion airbags, and a driver knee airbag.
Fuel efficiency
The 2016 Vitz has a fuel efficiency of 18.0Km/L with a fuel tank capacity of 42 liters.
Ground Clearance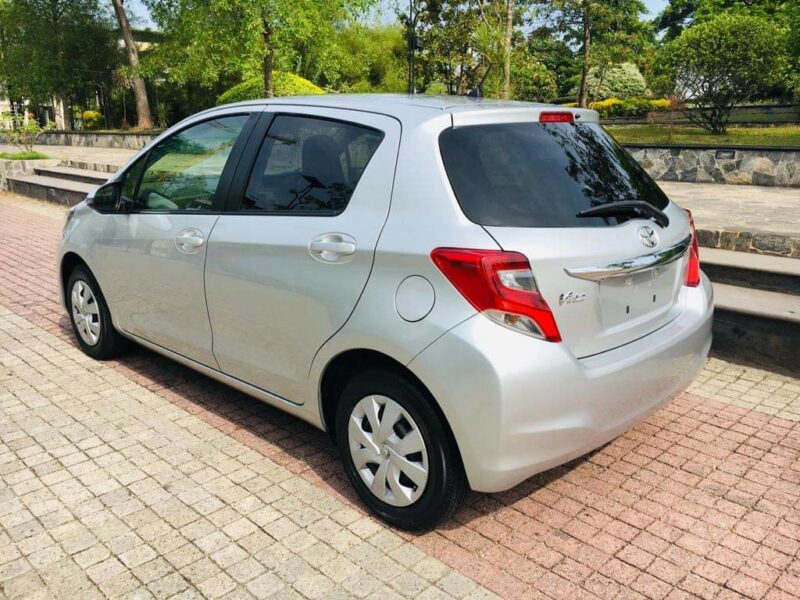 The 2016 Vitz has a ground clearance of 14.0 cm/ 5.51 inches, which is lower than the recommended clearance of 6.5 inches.
---
If you have a question about this model or any other automotive questions, you can now get answers on our forum.
If you want to sell or trade-in you vehicle, you can list it for free via our seller portal.
If you wish to purchase this model local or abroad, you can do that via our marketplace.
You can get more about this
Toyota Vitz