2018 Mitsubishi Eclipse Cross Review
The Mitsubishi Eclipse Cross is named after the eclipse which is an event in astronomy that has dazzled humanity for ages. As the name goes, the Eclipse Cross is hoping to dazzle its way into the SUV market and spread its mystique across the globe like the solar eclipse it's named after. It finally landed in Kenya and we immediately put it through its paces in the streets of Nairobi and the muddy tracks of the National Park. It put on such a rousing performance that we were left in no doubt of its capabilities and only wished we could spend more time in it. Its going up against the Honda Vezel, Subaru XV, Toyota C-HR, Nissan Juke and Mitsubishi RVR.
Detailed Review
The Mitsubishi Eclipse Cross is a 5-Seater crossover SUV that has been in production from 2017 to present and is sold in various markets across the world. It slots between the Outlander and the RVR and is a new addition to the growing Mitsubishi SUV lineup. It comes in coupe body style that follows a design concept known as Dynamic Shield which combines thin and sharp LED headlights with large fog lights at the lower end which gives it a strong, masculine look.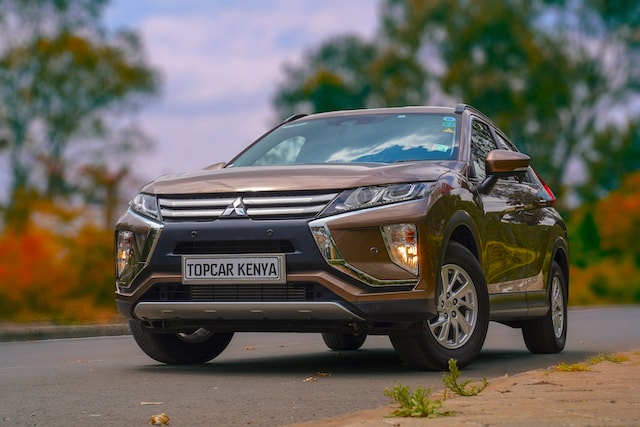 The 2018 Mitsubishi Eclipse Cross is offered with a 1.5-Litre turbo engine that is linked to an 8-Speed INVECS-III sports mode CVT transmission and available in either 2WD or 4WD.
2018 Mitsubishi Eclipse Cross Grades
Mitsubishi Eclipse Cross M – This is the entry level grade that comes with 17-Inch alloy rims, automatic AC, Bluetooth connectivity, manually operated driver's seat, multi-function leather steering wheel and proximity sensors.
Mitsubishi Eclipse Cross G – This grade adds daytime running lights, 18-Inch alloy rims, electrically operated driver's seat, heads up display and panoramic sunroof
Mitsubishi Eclipse Cross G Plus Package – This is the premium grade that adds touchpad controller and Bluetooth connectivity.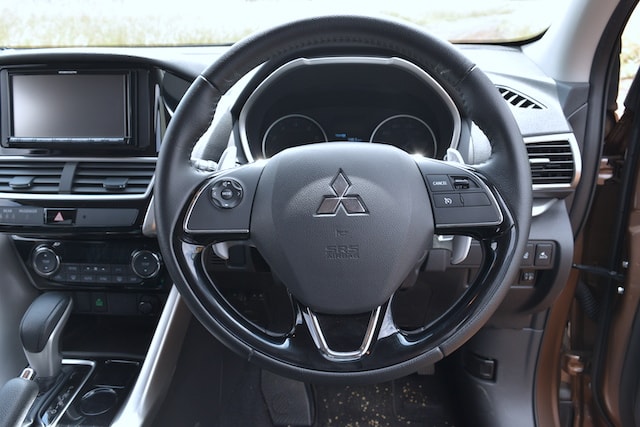 Mitsubishi Eclipse Cross Interior
The interior upholstery is decked in black and silver colors that are complimented with a modern instrument panel that is simple and yet functional. The display is thin and sharp with higher grades offering a touchpad controller with a heads-up display that adds a touch of sophistication.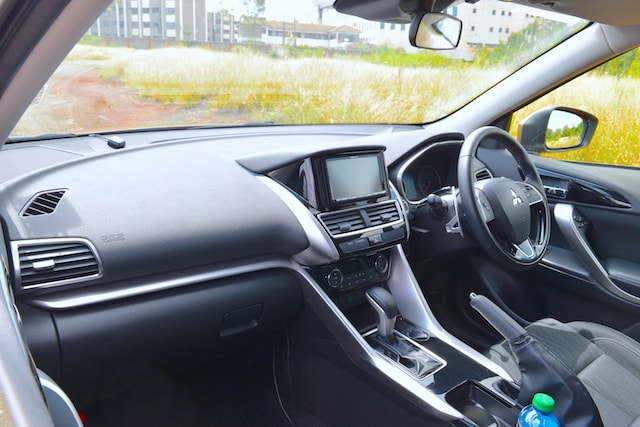 In terms of interior space, the Eclipse Cross is built on the Outlander platform and therefore affords a bigger interior compared to its rivals. At the first row, both seats have excellent legroom and can comfortably accommodate tall people.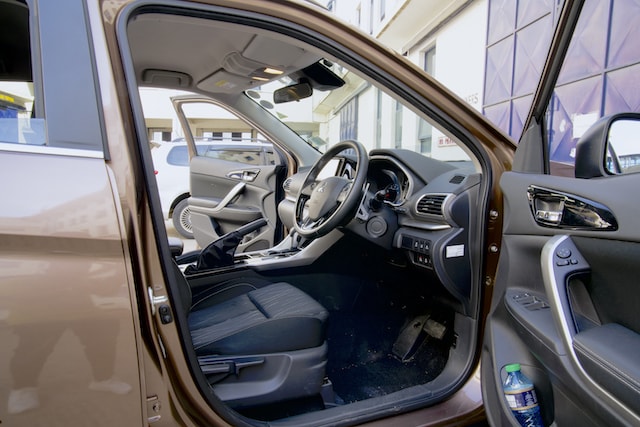 At the second row, the legroom is decent and tall people will find it comfortable. Additionally, the seats have a good recline capacity and can be adjusted to fit any desired seating position. For families with young children, the Eclipse Cross comes with large doors and elevated seats that make it easy to tuck the young ones into their seats.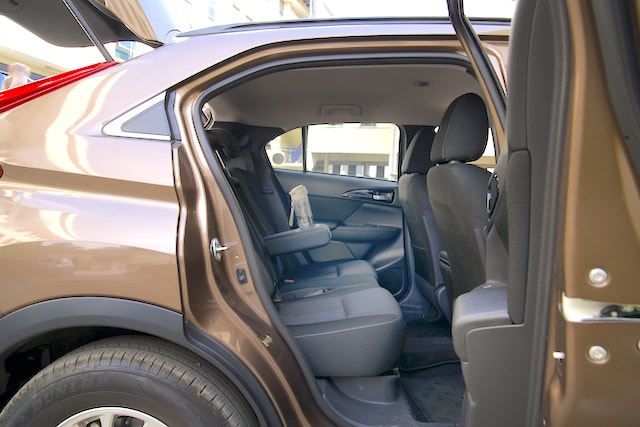 Mitsubishi Eclipse Cross Exterior
On the outside, the Eclipse Cross is sleek with a coupe style body that is sharp and angular at the front and bulky at the rear. Lower grades come with alloy rims and fog lights while higher grades add extras such as daytime running lights and roof rails.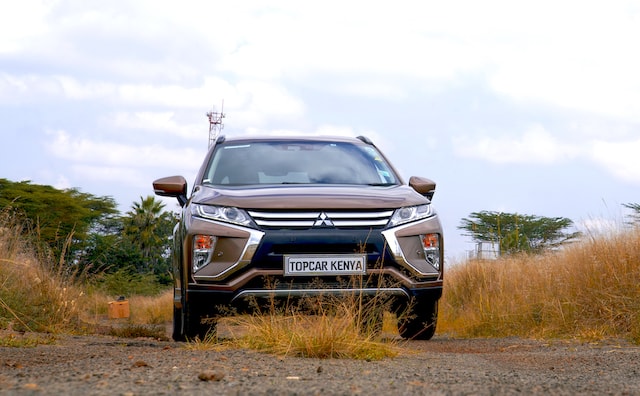 Cabin Storage
There are several storage compartments in the cabin that are useful for storing items such as smartphones, beverages, goggles, handbags etc. At the first row there are 4 cup-holders, door panel storage, a glovebox and the center-box. For the second row, there are 2 cupholders, front seat jacket pockets and door pockets.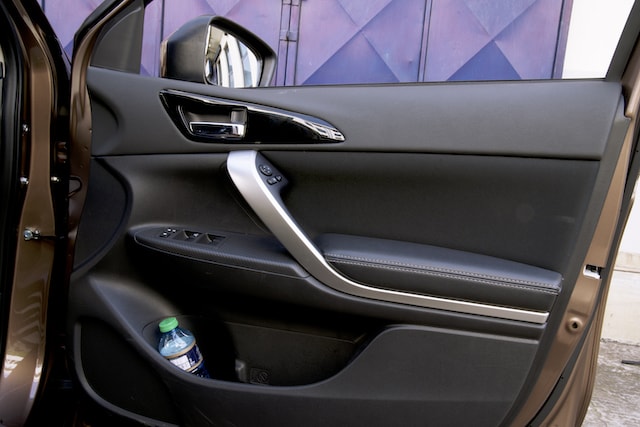 Mitsubishi Eclipse Cross Boot Space
The boot volume for the Eclipse Cross is 448L which is way ahead of most of its rivals and can carry sizable luggage. When extra space is required, the second row seats can be folded in a split configuration to free up extra boot space.
Extras: USB Charging Ports, Panoramic Sunroof, heated seats, roof rails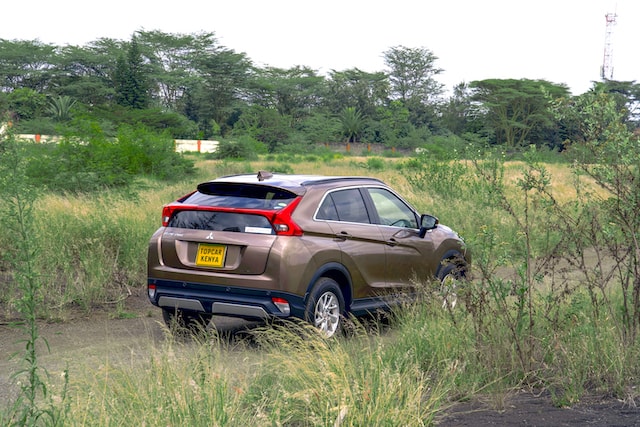 2018 Mitsubishi Eclipse Cross Safety Features
SRS Airbags, Curtain airbags, Hill Start Assist, Traction Control Logic, Active Stability Control, Anti-lock braking system with Electronic Brake-Force Distribution, Brake Assist, Tire Pressure Monitoring System, Blind Spot Warning, Lane Change Assist, Rear Cross Traffic Alert, Adaptive Cruise Control, Automatic High Beam Headlights, Forward Collision Mitigation, Lane Departure Warning, Anti-theft engine immobilizer and alarm system
2018 Mitsubishi Eclipse Cross Fuel Consumption
2018 Mitsubishi Eclipse Cross 1.5L Turbo fuel consumption: 15.0 km/L
2018 Mitsubishi Eclipse Cross Acceleration
2018 Mitsubishi Eclipse Cross 1.5L Turbo accelerates from 0-100 km/h in 9.2 sec.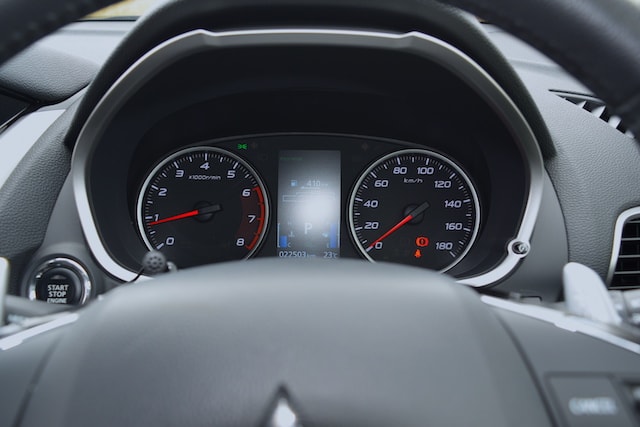 2018 Mitsubishi Eclipse Cross Fuel Tank Capacity: 60 Litres
2018 Mitsubishi Eclipse Cross Stability and Handling
The Mitsubishi Eclipse cross holds the road firmly and feels stable across the speed spectrum. The steering is perfectly weighted and is neither too heavy nor too light. The turning angle is a bit wide and you have to work the steering in tight spaces. The 1.5L Turbo engine is dynamic and responsive but needs a hard punch to get it past the 2000 RPM mark where the turbo springs to life. It's not a feather touch response and so to get its juices flowing, you have to go hard on the accelerator.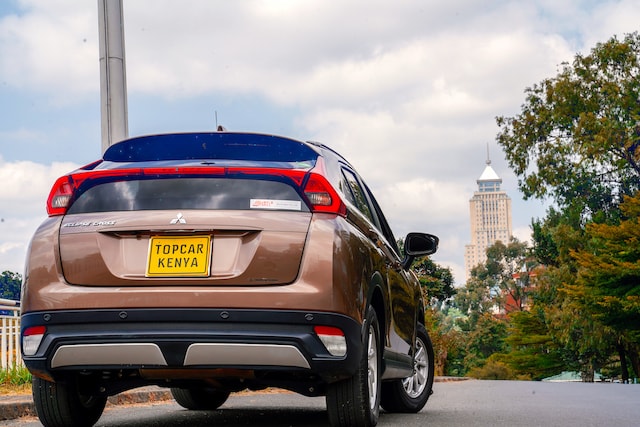 2018 Mitsubishi Eclipse Cross Service Intervals
Minor Service: At 5,000 km. Requires Air Cleaner, Oil Filter, and Engine Oil
Major Service: At 10,000km. Requires Air Cleaner, Oil Filter, Fuel Filter, ATF Filter, Cabin Filter, Plugs, Front Brake Pads, Rear Brake Pads, ATF Oil, and Engine Oil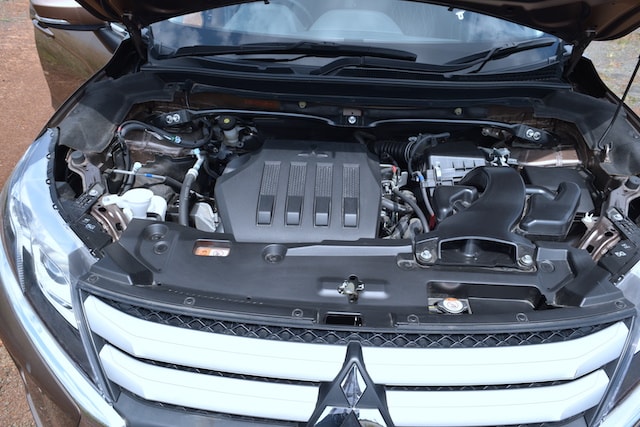 2018 Mitsubishi Eclipse Cross Spare Parts Availability, Cost & Where to buy
Service parts are available and fairly priced in Kenya. Body parts on the other hand are expensive and not as easily available. To buy the Mitsubishi Eclipse Cross Spare Parts visit: https://yoka.co.ke/
2018 Mitsubishi Eclipse Cross Reliability
The Eclipse Cross shares its underpinnings with the Outlander and the RVR and so platform problems are common across. The most commonly reported problems are turbo failure, suspension noise and engine warning light
If you are planning to own or currently own the 2018 Mitsubishi Eclipse Cross, it's vital that you read the Owner's Manual. If you need the manual, you can request it from us via [email protected]
Mitsubishi Eclipse Cross Resale Value
The demand for compact SUVs is growing strongly and the Eclipse Cross is expected to hold its value well over time. But as we always advice, you have to take good care of it and keep it in good shape if you hope to recoup as much value as possible.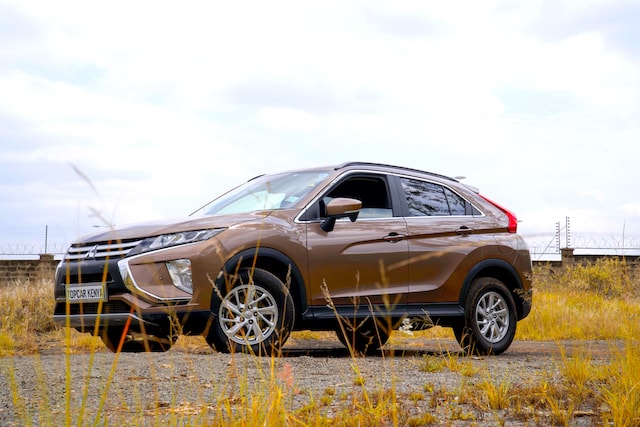 2018 Mitsubishi Eclipse Cross Competitors: Subaru XV, Nissan Juke, Mitsubishi RVR and Honda Vezel
Cost of Ownership
Purchase Price: from Ksh.2,800,000
Comprehensive Insurance: Average Ksh. 112,000/ per annum- Or
3rd Party Insurance: Ksh. 7,000/- per annum
Change of Tyres(If neccessary) Ksh. 40,000/- for 4 Tyres
What we like about the 2018 Mitsubishi Eclipse Cross
1. Spacious interior
2. Excellent off-road capability
3. Good fuel economy
What we don't
Expensive body parts
Conclusion
The Mitsubishi Eclipse Cross is a top-tier compact SUV that is ideal for people with families who value safety, comfort, utility and off-road capability. The 1.5-Litre turbo engine is responsive and it offers a perfect balance between performance and economy.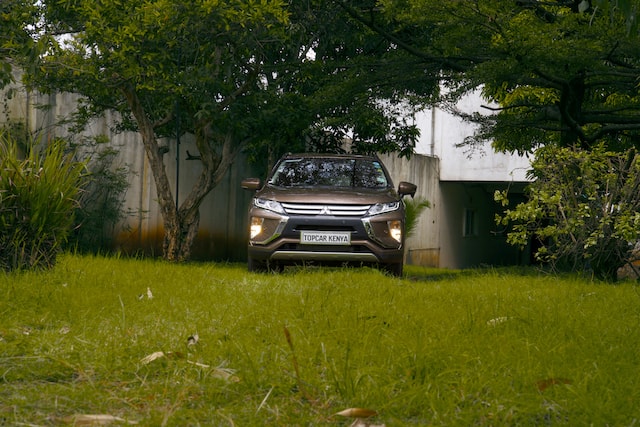 Where to Buy the Mitsubishi Eclipse Cross in Kenya
If you are looking to either import or buy the Mitsubishi Eclipse Cross locally, we can help you with this process. Over the years, we have developed a network of trusted dealers both in Kenya and Japan who supply us with exceptional cars. Simply call us or send us a message through our contacts below and we'll get you the right car at the right price.
---
If you have a question about this model or any other automotive questions, you can now get answers on our forum.
If you want to sell or trade-in you vehicle, you can list it for free via our seller portal.
If you wish to purchase this model local or abroad, you can do that via our marketplace.