2010 Toyota Vanguard Review
The Toyota Vanguard is a versatile and functional vehicle that can serve both small and large families. It is a bigger version of the Toyota RAV4 and has been sold in the Japanese market since 2007. In Kenya, its popularity has been gaining steadily due to its off-road appeal and 7 seater capacity.
You can get more about this
Toyota Vanguard
Detailed Review
The Toyota Vanguard is essentially a bigger version of the Toyota RAV4. It's been manufactured and sold in Japan since 2007. Its offered as a 5 seater and a 7 seater. Under the hood, it comes with a 2.4 Litre 2AZ-FE engine found on many RAV4s or a 3.6 Litre 2GR-FE V6 popular with the Lexus RX. It comes either as a 2WD or 4WD. It's available in both 2WD and 4WD configurations. It competes with the Mitsubishi Outlander, Nissan Xtrail, VW Tiguan and the Subaru Forester.
2010 Toyota Vanguard Interior
Legroom & Space
The Toyota Vanguard is a spacious car. The legroom on the 1st row is excellent, even a tall driver will have enough room to play with. On the 2nd row, the legroom is also good including the middle seat which is usually squeezed on most cars. The 3rd row sitting is far better than most cars in its class. The seats are made of soft cloth with good padding and firm back support.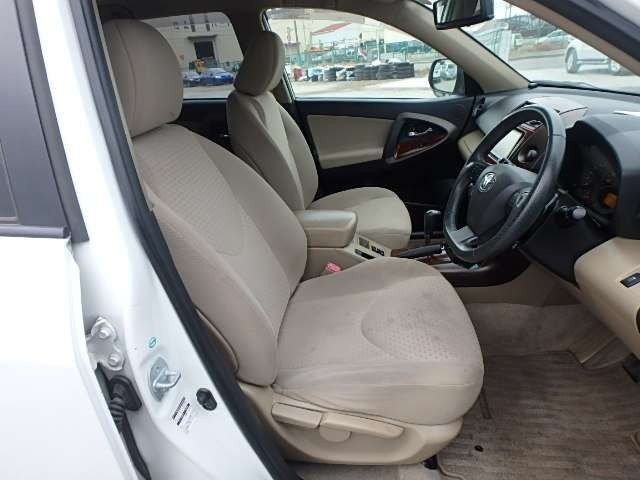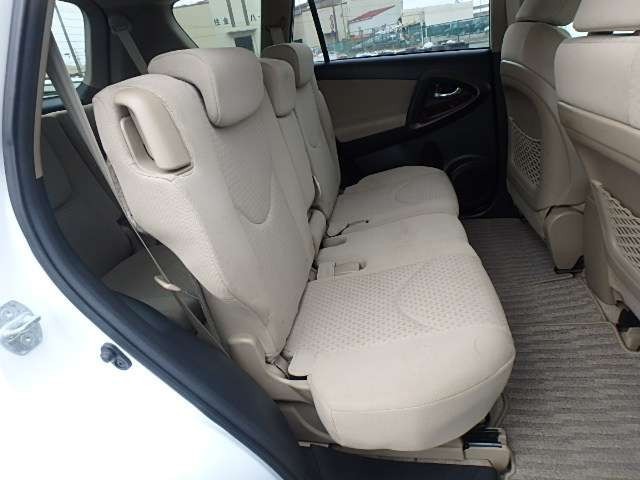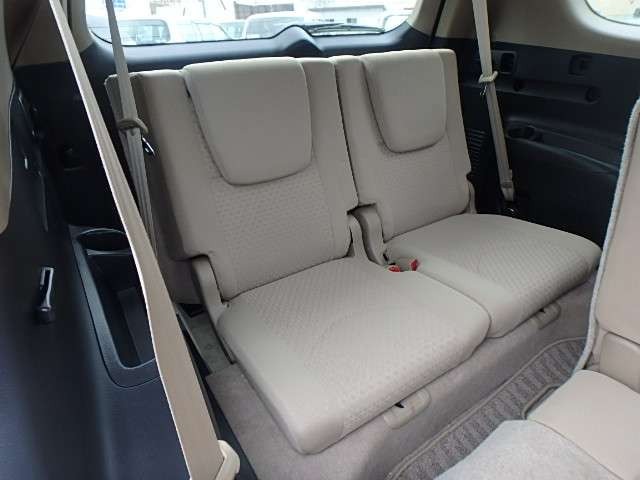 Cabin Storage
The Toyota Vanguard has plenty of storage space for all 3 rows(very essential for storing items such as smartphones, drinking water, tablets). For the 1st row seats -2 Cupholders, side pockets, center box & glove box. For 2nd row seats – 2 Cupholders (with middle seat folded), pocket storage on front seats. For 3rd row seats- side pocket storage, 2 cupholders.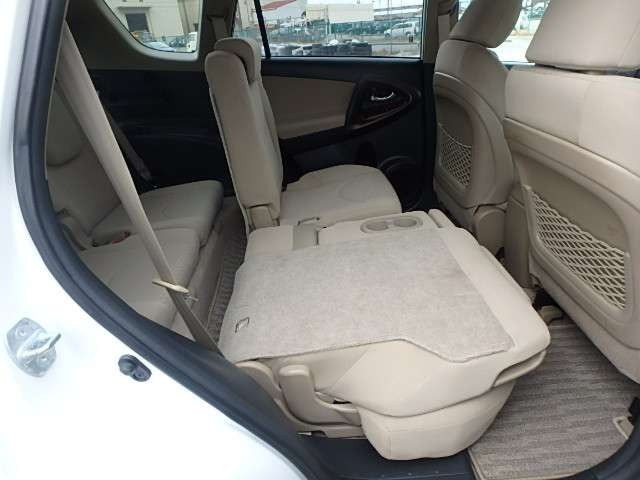 Boot Space
In the 5 seater configuration, the Toyota Vanguard's boot space is really impressive, the 3rd row seats fold neatly into the floor creating a huge boot space. It can comfortably carry luggage for a family of five with room to spare. In the 2 seater configuration, the 2nd row seats fold down to create space almost comparable to a cargo van. In the 7 seater configuration, boot space is nearly non-existent, the only thing you can manage to squeeze back there is probably a laptop bag.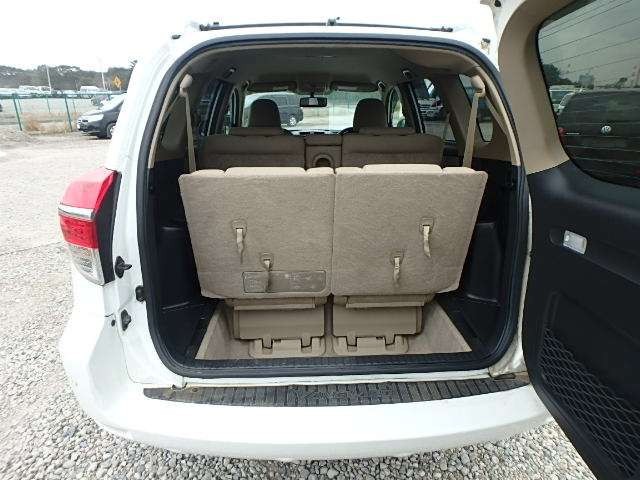 Extras: CD/DVD, Navigation(Requires Kenyan Maps), A/C, 7 Seater, Cup Holders
2010 Toyota Vanguard Exterior
As we said earlier, the Toyota Vanguard is a derivative of the Toyota RAV4 and as such they closely resemble. The styling is the same with a well-rounded body and smooth curves.
2010 Toyota Vanguard Fuel Consumption
2010 Toyota Vanguard 2.4L Fuel Consumption: 12.6 Km/L
2010 Toyota Vanguard 3.5L Fuel Consumption: 9.1 Km/L
2010 Toyota Vanguard Acceleration 
2010 Toyota Vanguard 2.4L Accelerates from 0-100 Km/h in 10.0 Sec
2010 Toyota Vanguard 3.5L Accelerates from 0-100 Km/h in 8.6 Sec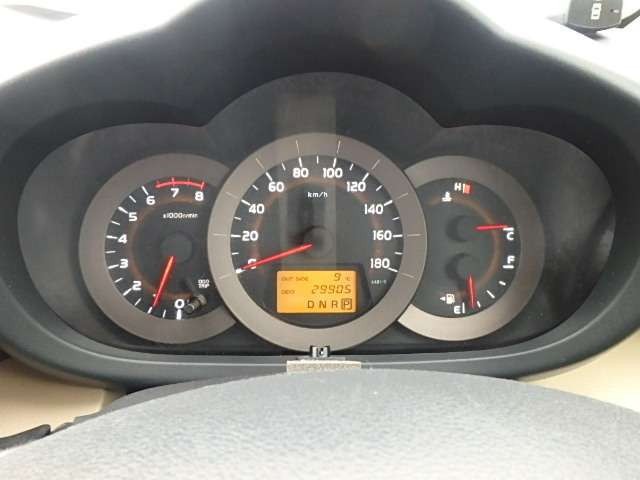 Fuel Tank Capacity: 60 Litres
Ground Clearance
The Toyota Vanguard has a ground clearance of 7.5Inches which is good for both on road and off road driving. Even when fully loaded, the car easily clears the biggest of speed bumps. While not a pure off road vehicle, the Vanguard can go off road with relative ease
Service and Maintenance Costs
Minor Service – At 10,000 km. Requires Air Cleaner, Oil Filter, and Engine Oil
Major Service – At 15,000km. Requires Air Cleaner, Oil Filter, Fuel Filter, ATF Filter, Cabin Filter, Plugs, Front Brake Pads, Rear Brake Pads, ATF Oil, and Engine Oil
Spare Parts -Availability, Cost &Where to buy
The Toyota Vanguard Spare Parts are easily available in Kenya, especially service and suspension parts. For body parts, it's a mixed bag as some such as headlamps can be hard to find.The price for service and suspension parts is affordable. Body parts can get expensive depending on the part and its availability.
Toyota Vanguard Reliability
We have conducted a detailed analysis of the Toyota Vanguard by interviewing current owners, mechanics and dealers to come up with bullet proof guidelines for potential buyers and owners. All this information is contained in the Toyota Vanguard Buyer's Guide. It's a book available for purchase and we highly recommend it for first time buyers and owners. Click here to purchase the Toyota Vanguard Buyer's Guide
Resale Value: Good
Competitors: Subaru Forester, Mazda CX-5, Mitsubishi Outlander, Nissan X-Trail and VW Tiguan. Refer to the Toyota Vanguard Buyer's Guide for a more detailed comparison.
Cost of Ownership
Purchase Price: See latest prices here
What we like about the 2010 Toyota Vanguard:
1. Spacious interior
2. 7 seater capacity
3. Good fuel economy on the 2.4L version
4. Affordable to maintain and easily available spares
5. Good resale value
Conclusion
The Toyota Vanguard is a versatile and functional vehicle that can serve both small and large families. As much as possible, go for the 4wd option as it offers better handling and some off road capability. Whether buying locally or from Japan, be sure to inspect the vehicle.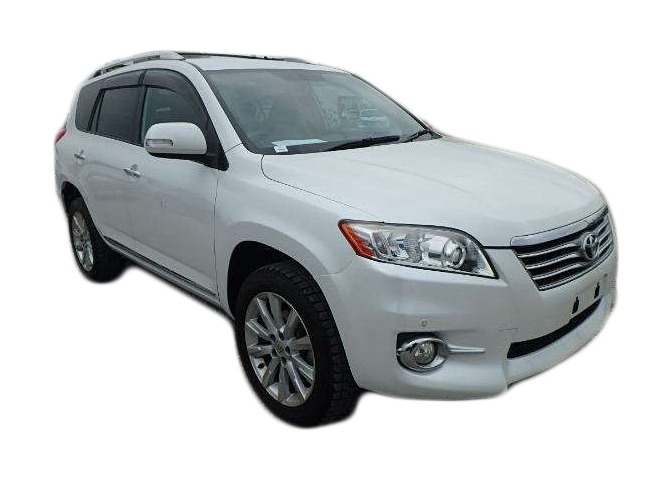 ---
If you have a question about this model or any other automotive questions, you can now get answers on our forum.
If you want to sell or trade-in you vehicle, you can list it for free via our seller portal.
If you wish to purchase this model local or abroad, you can do that via our marketplace.
You can get more about this
Toyota Vanguard