2011 Subaru Forester Review
The 2011 Subaru Forester is a very capable vehicle that outperforms its peers such as the Honda CRV, Toyota RAV4 and Nissan X-Trail. This is because of Subaru 's ingenious Symmetrical All Wheel Drive technology and the refined boxer engine.This gives the Subaru Forester better traction, body control, stability and power delivery.
You can get more about this
Subaru Forester
Detailed Review
The Subaru Forester is a 5-seater Japanese SUV that has been in production since 1997. It initially started off as an all-wheel station wagon but has now evolved into a full-fledged SUV. In 2008, the Subaru Forester underwent a drastic redesign to make it a more mainstream and family oriented car. The changes were drastic, the boxy shape was gone, replaced by a smooth and rounded one. It gained more length and height, as well as a complete interior redesign. And thus the Subaru Forester SUV was born. Even with this gain in size, the difference in body weight with the previous model is marginal.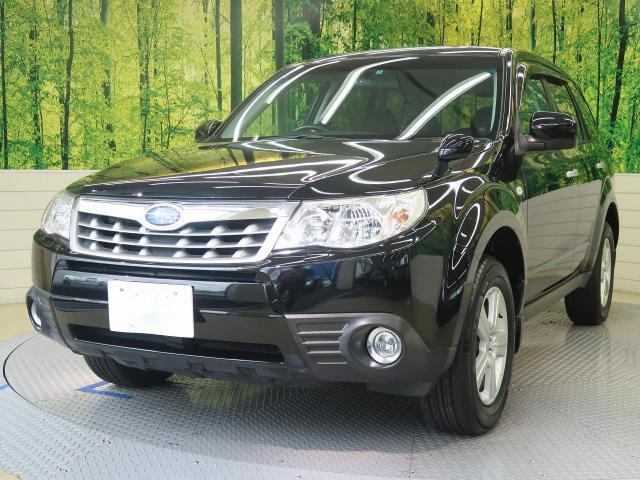 The 2011 Subaru Forester is offered with 2 engine options; a 2.0 Litre EJ20  and a 2.5 Litre EJ25.
The 2011 Subaru Forester is a capable off-road vehicle that outperforms its peers such as the Honda CRV, Toyota RAV4 and Nissan X-Trail. This is because of Subaru 's ingenious Symmetrical All Wheel Drive technology that gives the Forester better traction, body control and stability. We've seen the Forester get out of sticky situations where even the revered Toyota Prado could not.
We also advise that you thoroughly read the Owner's Manual as it contains vital information on how the car should be maintained. Download the 2011 Subaru Forester Owner's Manual here.
2011 Subaru Forester Grades
Subaru Forester X: This is the base model that comes with standard features such as manual seats and 16″ Steel Rims(Alloy rims are optional). The engine is 2.0L EJ20 Naturally Aspirated with an output of 146 hp.
Subaru Forester XS: This is a luxury model that comes with extras such as Heated seats, heated mirrors, sunroof(optional), electric seats and 17″ Alloy Rims. The engine is 2.0L EJ20 naturally aspirated with an output of 146 hp.
Subaru Forester XT: It's got all the specs of the XS plus a Turbo 2.0L EJ20 engine with an output of 227 hp. It comes with SI-Drive (Subaru Intelligent Drive) which is a Subaru technology that allows drivers to switch between different vehicle characteristics to suit driving conditions.(Read more here on the SI DRIVE)
Subaru Forester S-Edition: This is a high performance Forester. It's got a 2.5L Turbocharged EJ25 engine same as that of the Impreza WRX STI and develops 259hp at 6000rpm. It makes the 0-100km/h dash in 6.5sec.
Subaru Forester tS STI: This is a rare beast. It is the most coveted Forester globally and the demand is tremendous. It is only sold in the JDM and so far we've not spotted any in Kenya as at the time of writing this article, if you spot one please send us pics. It develops 259hp at 6000rpm and makes the 0-100 dash in a mere 5.5 sec. It comes with all the STI bells and whistles such as paddle shifts, Brembo brakes, Recaro seats, 17″STI BBS Rims, and a modified instrument panel.
Interior
Legroom & Space
The 2011 Subaru Forester is a sufficiently spacious car. The seats are well elevated and they provide for a natural seating position that is characteristic of 4x4s. The 1st row seats are either electrically or manually adjustable . The legroom at the front is great and even a tall driver will have sufficient room. The 2nd row has good legroom but we found the middle seat a bit tight because of intrusion from the transmission tunnel. The headroom is good with the roof high enough for both rows.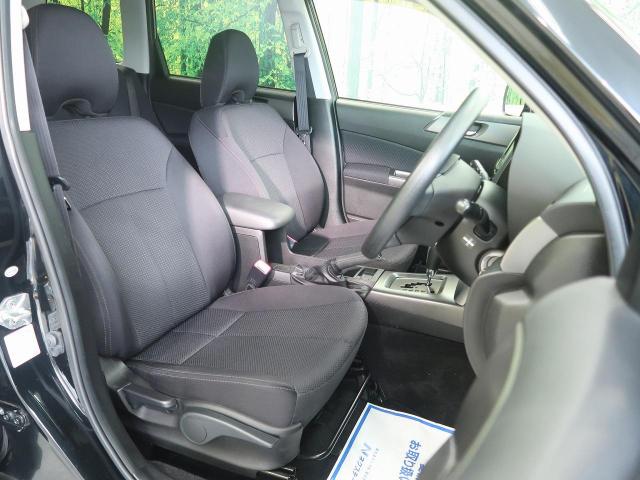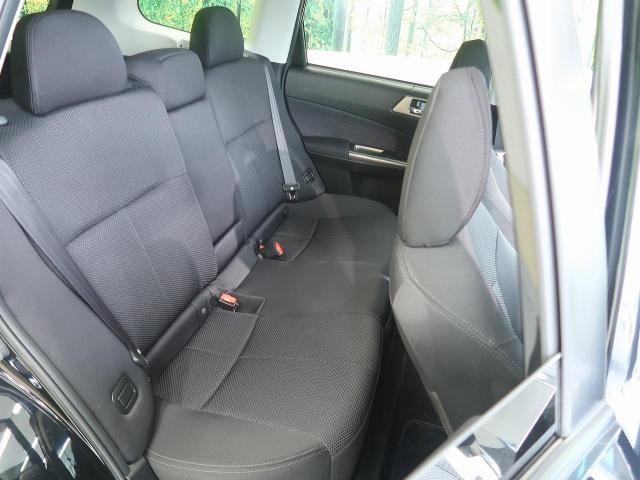 Cabin Storage
There are plenty of storage compartments in the 2011 Subaru Forester for storing items such as smartphones, beverages, goggles, handbags etc. For the 1st row, there are 2 cup-holders on the centerbox, 4 storage compartment on the door panels, a storage shelf below the dashboard, glovebox and the centerbox. For the 2nd row, the only storage is the seat jacket pockets.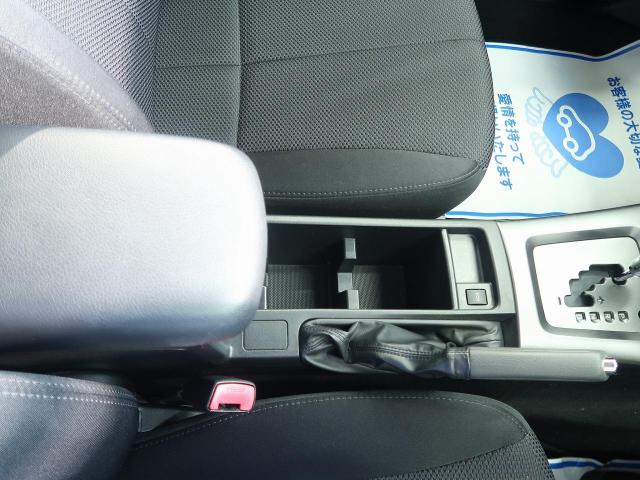 Boot Space
The boot space for the 2011 Subaru Forester is spacious especially when compared to the previous Forester. The boot can be further enlarged by folding the rear seats to create a really large boot capable of carrying bulky cargo.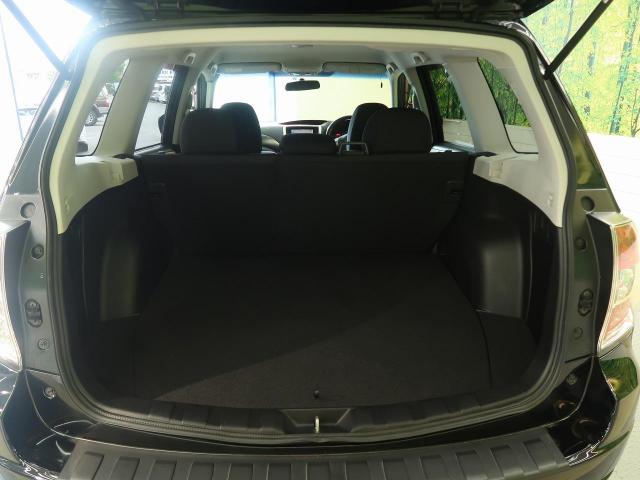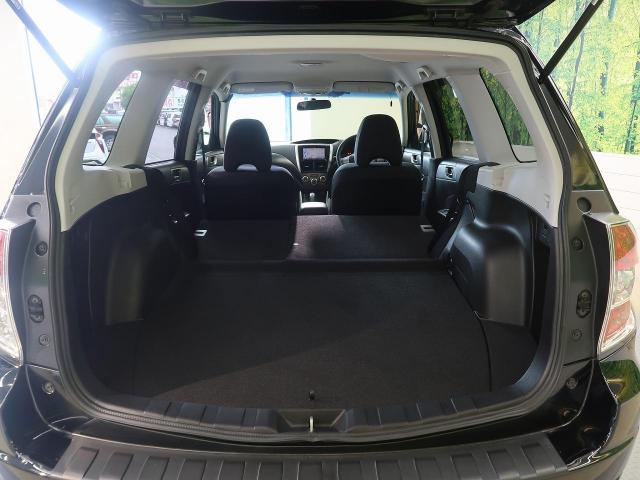 Other Extras: Double Din Stereo, Navigation(Optional), AC, Heater, Fuel Economy Monitor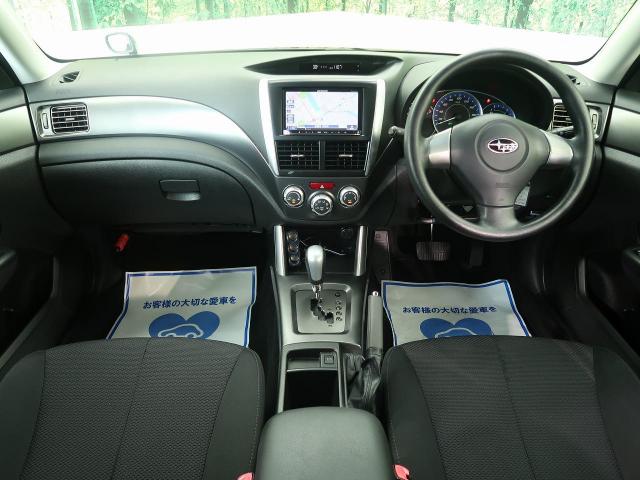 2011 Subaru Forester Safety Features: SRS Airbags, Curtain airbags, ABS, Electronic Stability Control, 3 Point ELR seatbelts
Exterior
The exterior is similar to that of the VW Tiguan but some argue that the Forester looks better. Its got a sleek look that endears it to a more mainstream audience as opposed to the previously boxy and masculine look. As much as possible, go for one with 17-inch genuine alloy rims as they look better and are functional.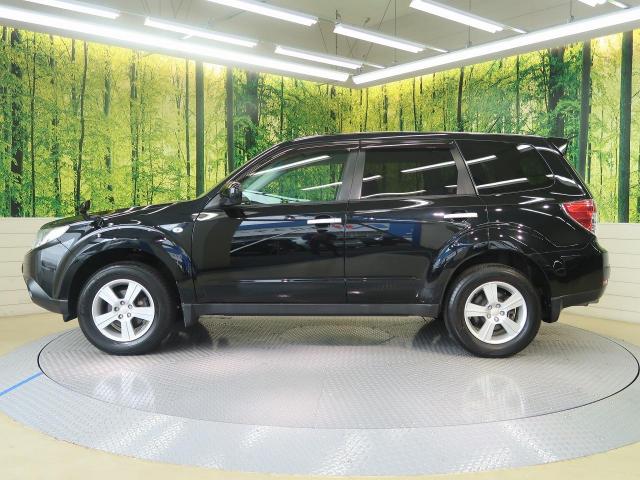 2011 Subaru Forester Fuel Consumption
2011 Subaru Forester X Fuel Consumption: 15.0 km/L
2011 Subaru Forester XS Fuel Consumption: 15.0 km/L
2011 Subaru Forester XT Fuel Consumption: 13.0 km/L
2011 Subaru Forester Acceleration
2011 Subaru Forester X accelerates from 0-100 km/h in 10.7 secs.
2011 Subaru Forester XS accelerates from 0-100km/h in 10.7 secs.
2011 Subaru Forester XT accelerates from 0-100km/h in 7.5 secs.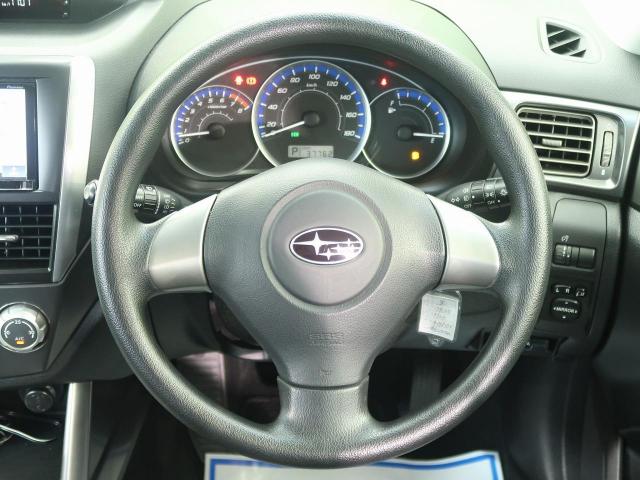 2011 Subaru Forester Fuel Tank Capacity: 60 Litres
2011 Subaru Forester Ground Clearance
The Subaru Forester X and XS have a ground clearance of 8.5Inches(215mm) and the Subaru Forester XT has a ground clearance of 8.9Inches(225mm). This is very good ground clearance and is actually better than most vehicles in this class such as the Nissan Xtrail. The Forester comfortably clears common road obstacles such as speed bumps and potholes. It is an ideal vehicle for driving in Kenya, both for off-road and on-road driving.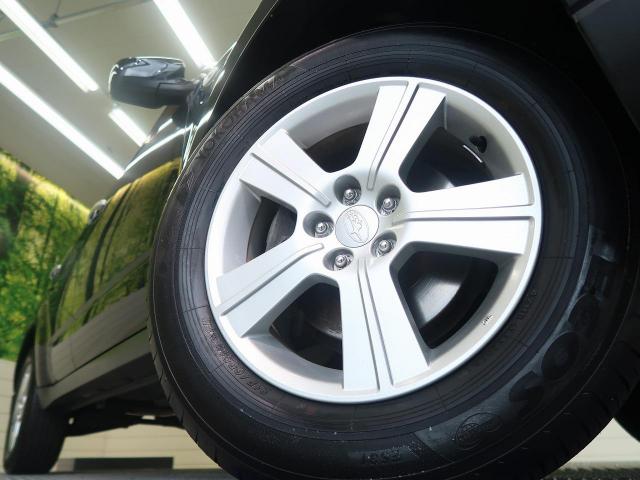 2011 Subaru Forester Stability and Handling
Due to the increase in height, many people worry about the stability of the 2011 Subaru Forester. After several road tests, we found that the Forester is stable and far better than its rivals such as the Nissan X-Trail, Honda CRV, and Toyota Rav4. It offers excellent handling both on tarmac and off-tarmac. It comes with Electronic Stability Control technology that helps keep the car under control when traction is lost.
Service Intervals
Minor Service: At 5,000 km. Requires Air Cleaner, Oil Filter, and Engine Oil
Major Service: At 10,000km. Requires Air Cleaner, Oil Filter, Fuel Filter, ATF Filter, Cabin Filter, Plugs, Front Brake Pads, Rear Brake Pads, ATF Oil, and Engine Oil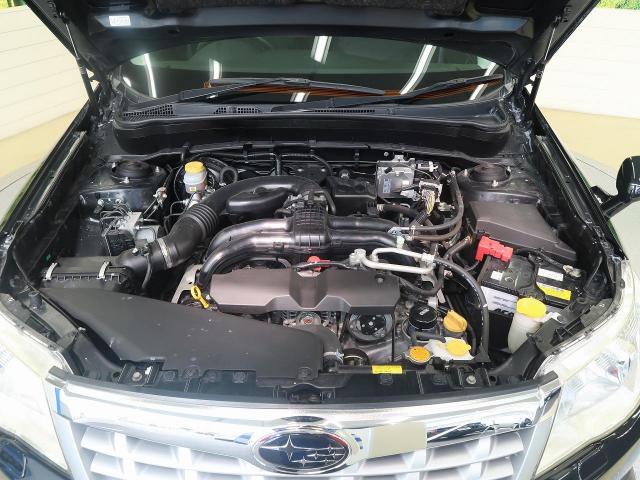 Spare Parts Availability, Cost & Where to buy
A few years ago, Subaru spares parts were expensive and hard to find in Kenya, but things have changed. Subaru parts are now affordable and easy to find both in Nairobi and other major towns. We visited several spare parts dealers in Nairobi and found most of the spare parts we wanted. The 2011 Subaru Forester is not a particularly cheap car to maintain with good reason. Subaru spares are of comparable quality to those of German cars and usually last longer than those of Toyota and Nissan. This means you'll spend less time at the garage with your Subaru Forester as compared to these other models. Some spare parts for the XT are more expensive than those of XS and X trims. For a list of Subaru Spare Part dealers in Kenya, follow this link
2011 Subaru Forester Reliability
The driving conditions in Kenya are significantly different from those in Japan and Europe. Reliability reviews done for those markets largely do not apply to the Kenyan market. There are differences in roads, fuel, climate, spares, and technical expertise. To give you accurate and reliable local insights, we interview experts such as mechanics and car dealers, who have in-depth knowledge of the Kenyan market. We also test the cars ourselves. Our aim is to give you the right information to enable you make an informed decision when buying a car.
The 2011 Subaru Forester received very high marks for reliability from the various mechanics and experts we interviewed for this review. The most reliable models are the X and the XS because of the simpler non-turbo engine. The XT model requires extra care due to the turbo engine that comes with extensive plumbing and related peripherals. Overall, the 2011 Subaru Forester is bullet proof when it comes to reliability and you'll be hard pressed to find a match. Most first generation Subaru Foresters(SFs) are still on the road today, 2 decades later. This exemplifies the reliability and longevity of the Subaru Forester that many people have come to love.
As with any car, the 2011 Subaru Forester requires regular service as per the owner's manual. Only use the recommended oil for your engine especially for the XT models that have extremely sensitive engines. Failure to follow the correct maintenance procedures as per the Owner's manual may lead to problems. We recommend that you thoroughly read the Owner's Manual before operating the 2011 Subaru Forester. To download the 2011 Subaru Forester Owner's Manual click here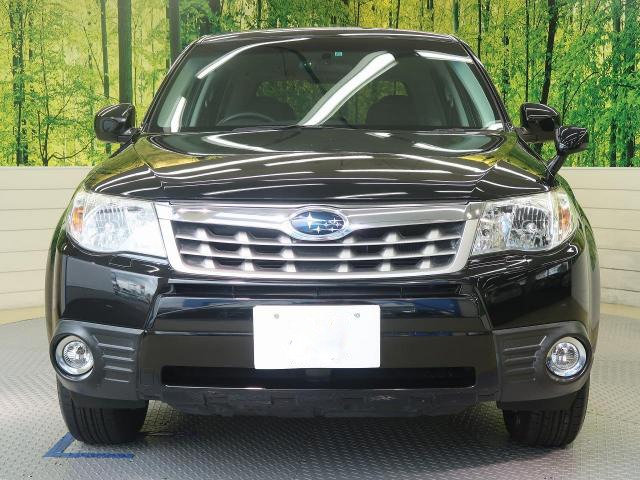 Resale Value: Good
Comparable Cars: Nissan X-Trail, Toyota RAV4, Mitsubishi Outlander, Honda CR-V, VW Tiguan
Cost of Ownership
Purchase Price: See Latest Subaru Forester Prices here
What we like about the 2011 Subaru Forester
1. Good ground clearance
2. Excellent off road capability
3. Powerful acceleration on the XT
4. Bullet proof reliability
What we don't
Nothing really
Conclusion
The 2011 Subaru Forester is an all-rounded, all-weather car that outperforms its peers on many fronts. On tarmac, the Forester especially the Turbo XT has excellent power and accelerates pretty rapidly. On steep hills, the Forester climbs with such a ferocious pace that you sometimes have to cut back on the throttle.
Off the tarmac, the Symmetrical All-Wheel Drive excels where most of the so called '4x4s' miserably fail. On slippery ground, the Subaru Forester holds its ground surprisingly well and advances like a battle tank.
We highly recommend the 2011 Subaru Forester as we could hardly find a fault with it. When buying, be sure to undertake a thorough inspection especially the engine and suspension. Any sign of oil leakage anywhere in the car is a red flag and the car should be avoided.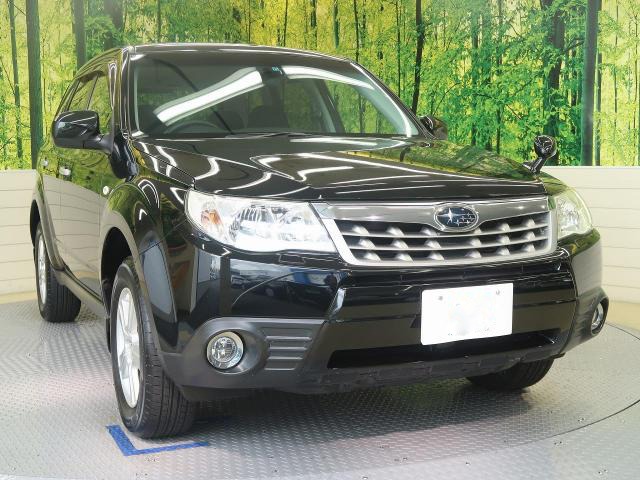 ---
If you have a question about this model or any other automotive questions, you can now get answers on our forum.
If you want to sell or trade-in you vehicle, you can list it for free via our seller portal.
If you wish to purchase this model local or abroad, you can do that via our marketplace.
You can get more about this
Subaru Forester