The Suzuki Baleno is one of the few passenger cars from the Japanese manufacturer and was Suzuki's first attempt at mainstream car production.  It's available as a hatchback and sedan. It came into production in 1995 as the Cultus Crescent and has undergone significant transformation over the years.
The Suzuki Baleno is a good-looking car with classy headlights and taillights that complement is sporty look. On the inside, the cabin features a clean and simple dashboard, fabric seats and touchscreen infotainment.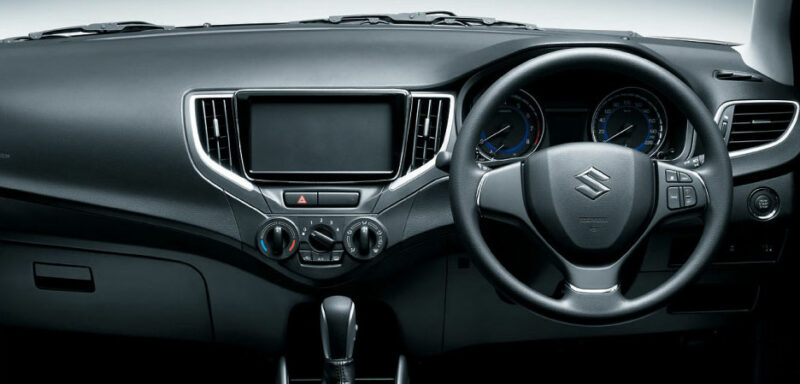 Its large windscreen offers great visibility for the driver and adds a spacious feel to the cabin. Finally, the ample boot space both for the sedan and hatchback offers practicability that's highly desired for modern city life.
Generations
First Generation (1995-2002)
Second Generation (2016-Present)
Maintenance Costs In Kenya
Service parts for the Suzuki Baleno are affordable and widely available in Kenya. Body parts on the other hand are hard to find and prices can get high depending on which part you are looking for.
Reliability in Kenya
The Suzuki Baleno will give you a problem-free run for years if well maintained. Thanks to its high ground clearance, it can be driven on most roads without a problem. Nonetheless, it has a few common problems that other drivers have reported including;
Faulty driver's airbag
Battery charging issues
Starter generator belt failure
Suzuki Baleno Alternatives you can buy in Kenya: Volkswagen Polo, Mini Cooper, Ford Fiesta, Mazda Axela
Price of the Suzuki Baleno in Kenya and where to buy it: Check Here
Import the Suzuki Baleno in Kenya: https://topcar.co.ke/import-your-car/ 
Trade in or Sell Your Car
If you currently own a car that you want to sell or trade-in, we can help you to;
1. Sell it quickly and conveniently to thousands of buyers on our website.
2. Trade-it in for a new one. We work with trusted dealers and you get the car of your choice.
3. Get financing and hire purchase terms on the car you choose.
Simply list your car on our website through this link and let us do the rest. You get these services for only Ksh. 500.
Related Cars for Sale on Topcar
---
Categories:
Cars in Kenya