2012 Honda CR-V Review
The Honda CR-V is one of the most popular SUVs in the Kenyan market as it packs a powerful punch in terms of performance, build quality, interior space, and off-road capability.  It competes with the Nissan X-Trail, Toyota Vanguard, Mitsubishi Outlander, Subaru Forester, Mazda CX-5, and Toyota RAV-4.
You can get more about this
Honda Cr-v
Detailed Review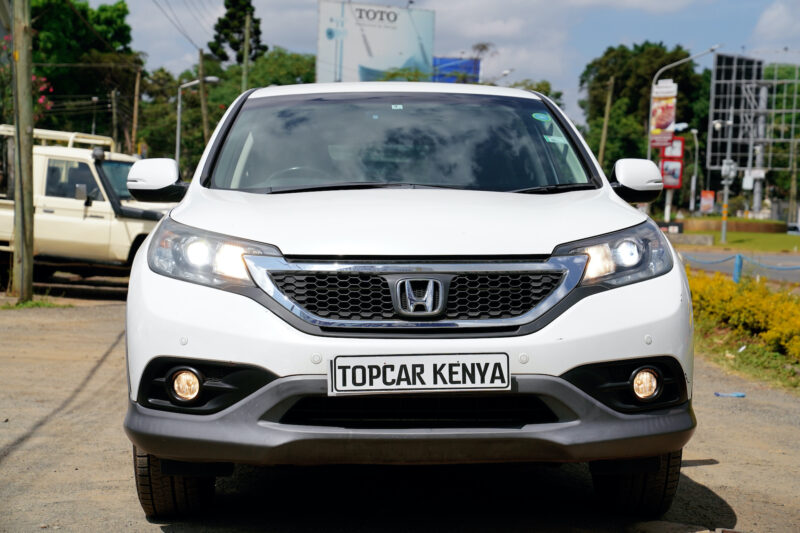 The Honda CR-V has been in production for 5 generations since 1995. the first generation known as the RD1 was in production from 1995 to 2001, the second generation known as the RD4 from 2001 to 2006, the third generation known as the RE3 from 2006 to 2011, the fourth generation known as the RM1 from 2011 to 2016 and the fifth-generation known as the RW1 from 2016 to present.
The 2012 Honda CR-V comes with 3 engine options: a 2.4 Litre K24A i-VTEC petrol engine, a 2.0 Litre R20A i-VTEC petrol engine, and a 2.2 Litre i-DTEC turbodiesel engine offered in European models.
2012 Honda CR-V Grades
LX– it comes standard with 16-inch steel wheels, automatic headlights, keyless entry, full power accessories, air-conditioning, cruise control, a tilt-and-telescoping steering wheel, driver-seat height adjustment, 60/40-split rear seats, a rearview camera, a full-color multi-information display, steering wheel audio controls, and Bluetooth phone and streaming audio.
EX– It adds 17-inch alloy wheels, fog lights, a sunroof, rear privacy glass, a retractable cargo cover, and six speakers for the sound system
EX–L– It gets roof rails, heated side mirrors, dual-zone automatic climate control, an eight-way power driver seat with power lumbar, leather upholstery, heated front seats, and an upgraded sound system with seven speakers and satellite radio.
2012 Honda CRV Interior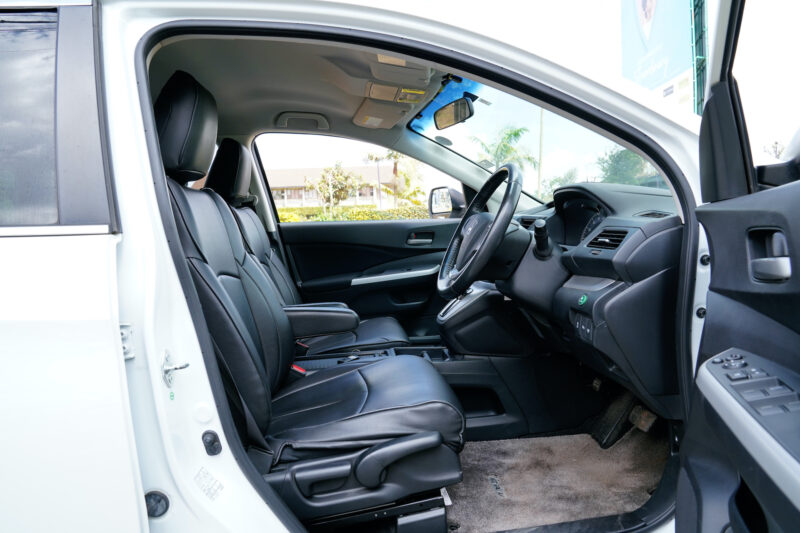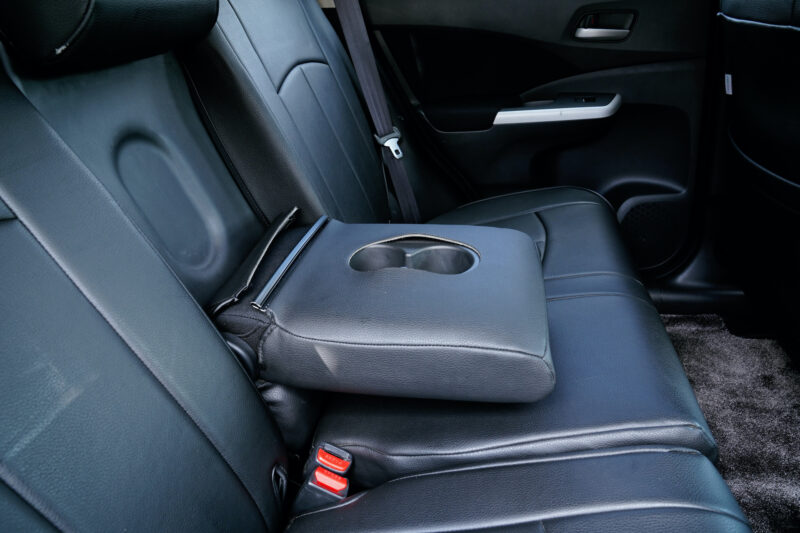 The 2012 Honda CR-V boasts a better-looking cabin than previous models. Compared to the blocky appearance of the previous generation, its lines are more flowing and organic. The layout of the controls is reasonable, and they are visually appealing. Though the overall body size is smaller than in previous generations, the interior space is still unchanged and both rows are spacious and comfortable.
Cabin Storage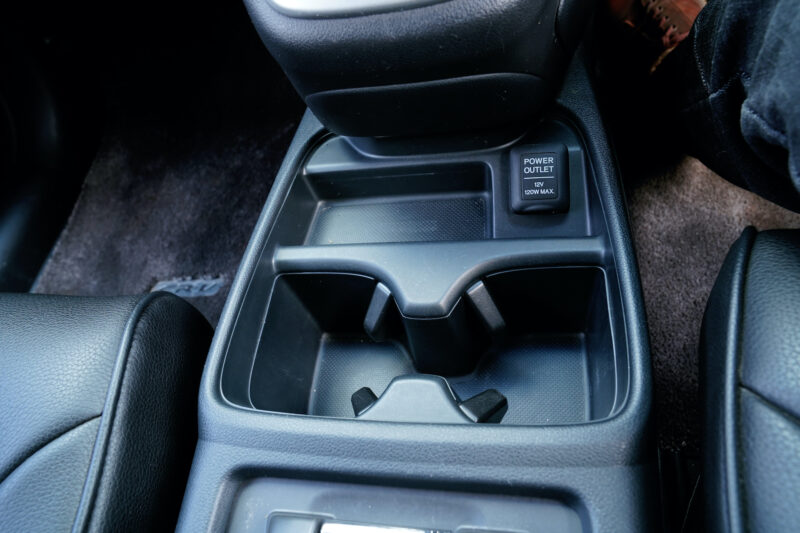 At the front, there are 2 cup holders, 2 bottle holders, door panel storage, a glovebox, and a cubby box. For the second row, there is storage on the front seat pockets and door pockets.
Safety Features
The 2012 CR-V comes with antilock disc brakes, stability and traction control, active front head restraints, front side airbags, and side curtain airbags.
2012 Honda CRV Boot Space
The CR-V's boot space is 37.2 cubic feet and expands up to 70.9 with the second row folded
2012 Honda CRV Exterior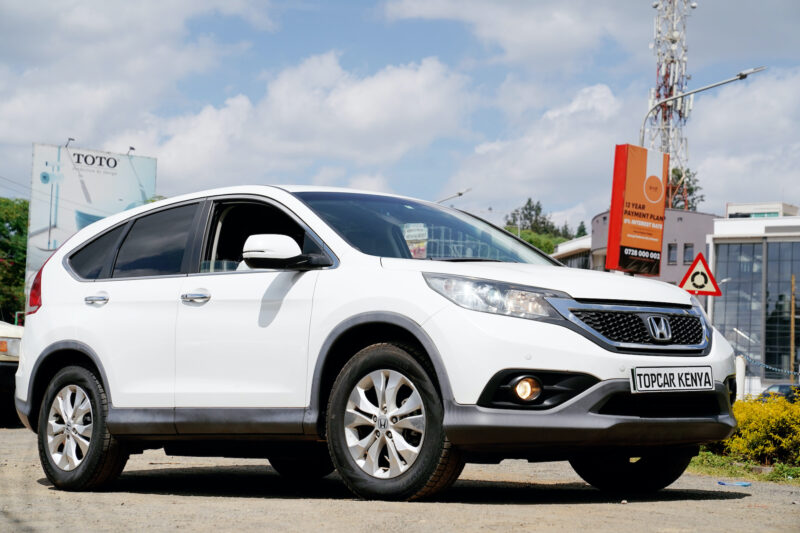 The 2012 CR-V's bodywork was completely redesigned, transforming into a sleek and contemporary SUV. All trims include alloy wheels and fog lights, although higher trims include additional features such as daytime running lights, chrome accents, and roof rails.
2012 Honda CR-V Fuel Consumption
2012 Honda CR-V 2.4L Petrol Fuel Consumption: 10L/100km
2012 Honda CR-V 2.0L Petrol Fuel Consumption:  7.2l/100km
2012 Honda CR-V 2.2L Diesel Fuel Consumption: 6.8l/100km
2012 Honda CR-V Fuel Tank Capacity: 58 Litres
2012 Honda CR-V Acceleration
2012 Honda CR-V 2.4L Petrol accelerates from 0-100 km/h in 11.2 secs
2012 Honda CR-V 2.0L Petrol accelerates from 0-100 km/h in 12.3 secs
2012 Honda CR-V 2.2L Diesel accelerates from 0-100 km/h in  12.1 secs
Service Intervals
Minor Service – Done at 10,000 km. Requires Air Cleaner, Oil Filter, and Engine Oil
Major Service – Done at 15,000km. Requires Air Cleaner, Oil Filter, Fuel Filter, ATF Filter, Cabin Filter, Plugs, Front Brake Pads, Rear Brake Pads, ATF Oil, and Engine Oil.
Spare Parts Availability, Cost & Where to buy
A few years back, Honda spares parts were expensive and not easily available in Kenya. Things have significantly improved with the parts now being cheaper and easier to find. Service parts are readily available in major towns and comparable in price to the Toyota RAV4. On the other hand, body parts such as headlights can be expensive and hard to find. This is not unique to Honda but also for most cars where body parts are usually expensive and hard to find. For a list of Honda CR-V spare part prices and dealers in Kenya, follow this link.
2012 Honda CR-V Reliability
A properly maintained 2012 Honda CR-V will last over 250,000 miles, which is a lengthy lifespan for a compact SUV with a low price tag. Normal annual maintenance expenditures are average for the category.
Resale Value: Average
Honda CR-V Competitors: Nissan X-Trail, Toyota RAV4, Land Rover Freelander, Subaru Forester, Mitsubishi Outlander and VW Tiguan
Cost of Ownership
Purchase Price: From Ksh.1,200,000
Comprehensive Insurance: Average Ksh. 48,000/ per annum- Or
3rd Party Insurance: Ksh. 7,000/- per annum
Change of Tyres(If necessary) Ksh. 60,000/- for 4 Tyres
See Latest Honda CRV Prices here
Conclusion
The 2012 Honda CR-V is one of the most reliable cars in the market today and it has minimal issues if it's well maintained. The new design elevates it above its competitors and is universally appealing. Overall, the 2013 Honda CR-V is a highly rated car and a choice for many buyers looking for a reliable and safe family car.
---
If you have a question about this model or any other automotive questions, you can now get answers on our forum.
If you want to sell or trade-in you vehicle, you can list it for free via our seller portal.
If you wish to purchase this model local or abroad, you can do that via our marketplace.
You can get more about this
Honda Cr-v