2010 Nissan X-Trail Review
The Nissan Xtrail is amongst the most popular medium sized SUVs in Kenya. This popularity is due to its affordability, good fuel economy, carrying capacity and off-road capability.
You can get more about this
Nissan X-trail
Detailed Review
Introduction
The Nissan Xtrail is amongst the most popular medium sized SUVs in Kenya. It competes the Subaru Forester(3rd Generation), Toyota RAV4, Mitsubishi Outlander, Honda CR-V, and the VW Tiguan. Though it's generally referred to as a 4×4 , it comes in both 2WD and 4WD which makes it more of a crossover than a true 4×4.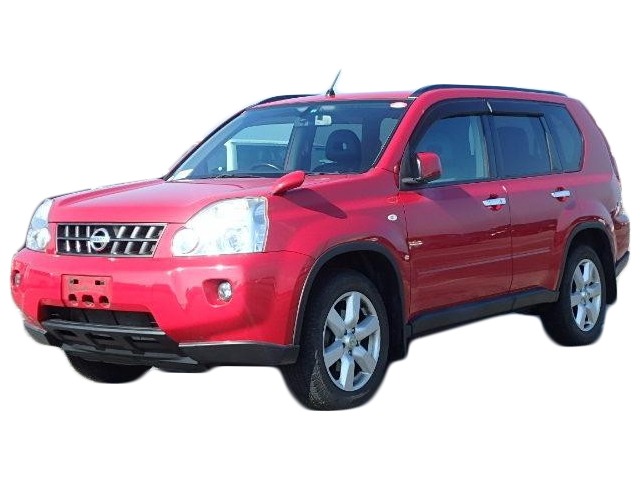 Most first time buyers in Kenya often get conflicting information about the reliability of the Nissan Xtrail and are not sure what to trust. Much of this information is based on hearsay and not firsthand information. Therefore, we set out to undertake a detailed examination of the 2010 Nissan Xtrail, specifically to understand how suitable it is for the Kenyan market.
The 2010 Nissan Xtrail falls in the second generation that was introduced to the market in 2008. It is slightly larger than the previous generation but retains the same body styling. Major improvements were introduced to the engines and transmission. The erstwhile offending instrument cluster was moved from the center of the dashboard to the driver's side.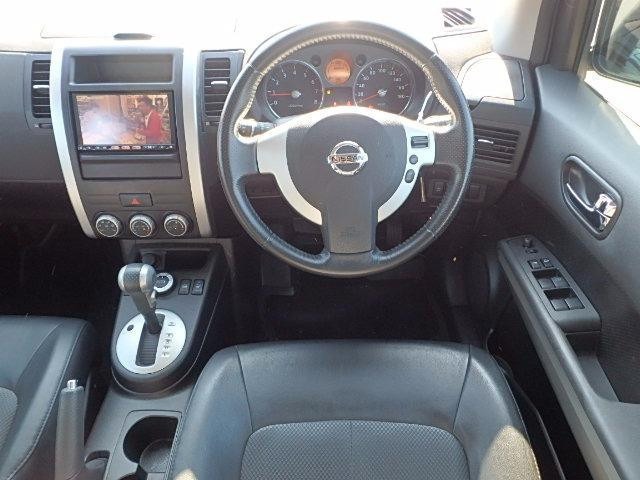 It retained both the 2.0 litre and 2.5 Litre petrol engines, and introduced a powerful 2.0 litre turbo diesel to the lineup. The 2.5 Litre petrol engine is mainly available in the European & Australian markets.
The 2010 Nissan Xtrail is available in 2WD and 4WD. This is very important to note when buying a used Xtrail as many dealers do not explicitly state it. The 2WDs are not capable off-road vehicles save for limited occasions where good ground clearance is an advantage. The 6-speed CVT transmission is really a huge improvement over the previous 4-speed and it makes the 2010 Xtrail a very smooth car to drive. The acceleration and power delivery of the CVT is really impressive. There are manual transmission options available, though we didn't test any but our guess is they are similarly impressive.
There are 5 sub-models of the 2010 Nissan Xtrail, these are; Nissan Xtrail 20S, Nissan Xtrail 20X, Nissan Xtrail 20XTT, Nissan Xtrail 20GT and Nissan Xtrail 25X
Below are the specs for each;
Nissan X-Trail 20S –  2WD & 4WD, Petrol 2.0 Litre MR20 Engine, 16 Inch Alloy Rims, 135hp
Nissan X-Trail 20X –  2WD & 4WD , Petrol 2.0 Litre MR20 Engine, 17 Inch Alloy Rims, 135hp
Nissan X-Trail 20XTT – 4WD , Petrol 2.0 Litre MR20 Engine, 18 Inch Alloy Rims, 135hp
Nissan X-Trail 20XGT – 4WD, Diesel 2.0 Litre  M9R Engine, 18 Inch Alloy Rims/150hp
Nissan X-Trail 25X –  4WD, Petrol 2.5 Litre QR25 Engine, 18 Inch Alloy Rims, 169hp
Interior
Legroom & Space –The 2010 Nissan Xtrail is a spacious and comfortable car. The seats are set at an upright and raised position that provides for a natural seating position. The roof is high such that the head space feels like that of a Toyota Land Cruiser. The 1st row seats provide the best sitting position with the ability to adjust horizontally and vertically.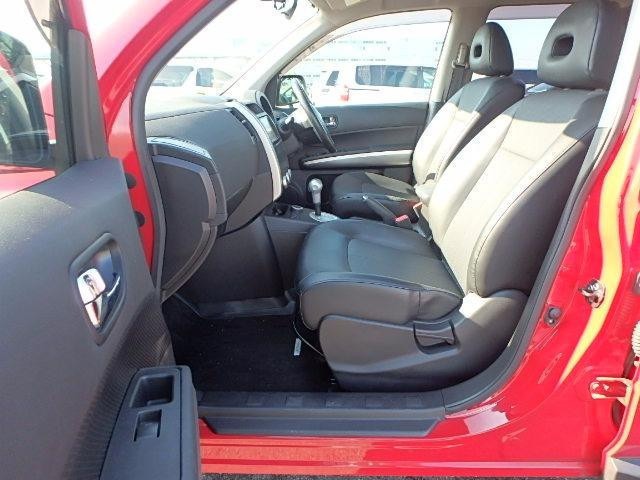 The 2nd row seats are also comfortable and have the ability to recline to a desired sitting position. Rear passengers are afforded a good view of the road because the seats are set at a higher position than the 1st row. With 3 adult passengers seated at the back, the shoulder space and leg space amongst them is sufficient. The middle seat is rather tight and will not comfortably sit a tall person. The seats are made of water repellant material, ideal for families with children (No worry of spilt drinks)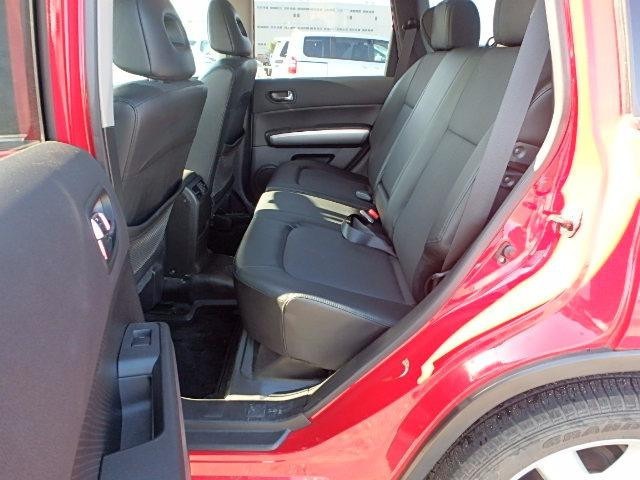 Cabin Storage
The 2010 Nissan Xtrail comes with clever storage compartments in the cabin that come handy for storing items such as mobile phones, beverages, sunglasses, handbags, etc. At the front, there are 4 cup-holders, a storage bin on the dashboard, glovebox, center-box, and door jacket pockets. At the back, there's storage space on the front seat pockets and door pockets. The center seat folds down to create an armrest with 2 mini shelves. In all, the 2010 Nissan Xtrail has plenty of storage spaces in the cabin.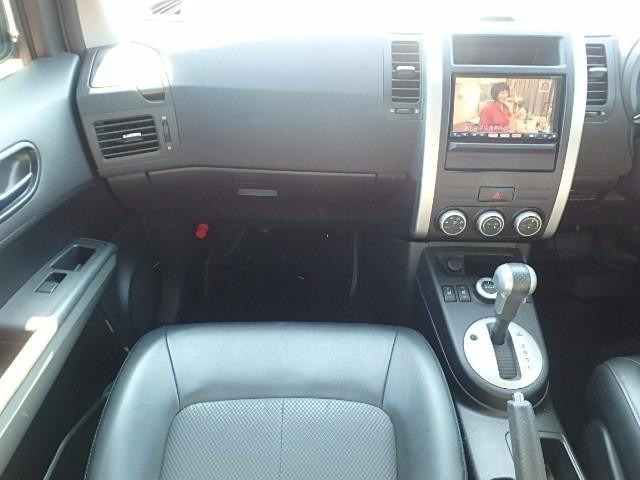 Boot Space
The 2010 X-Trail has got one of the most functional boots we've seen so far. The floor is raised to accommodate two storage shelves beneath that can be used to store small sized items. They can be used to store shoes, tools, and valuables such laptops and electronics. The rear seats can be folded for extra boot space. The surface of the boot is covered in a scratch-proof and water proof material.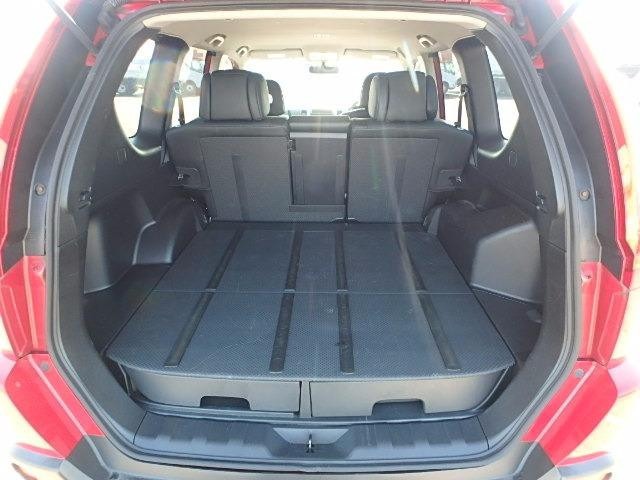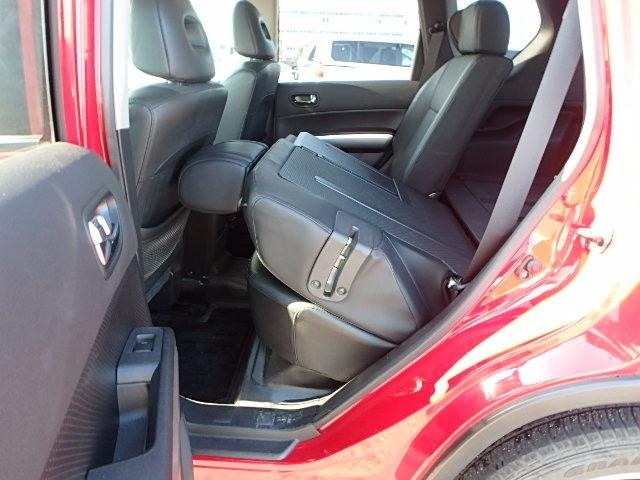 Other Extras – Double Din Stereo, Navigation(Optional), AC, Heater, Fog Lights, Roof Rails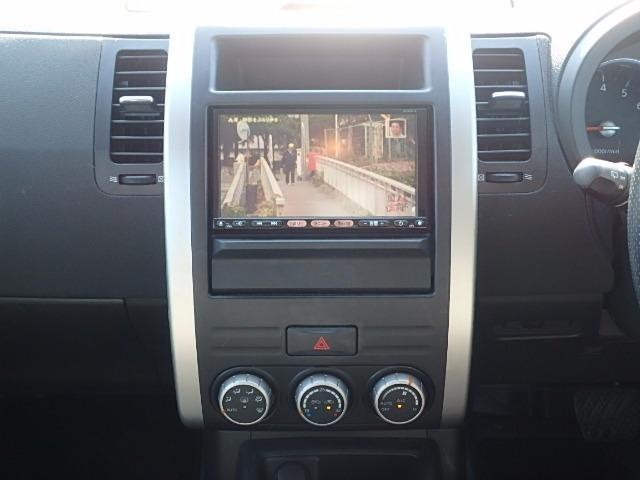 Exterior
The 2010 Nissan Xtrail is considerably bigger than the previous generation. The headlights and taillights have been redesigned and the plastic body cladding enlarged.
Fuel Consumption
2010 Nissan Xtrail 2.0L Fuel Consumption: 13.2 km/L
2010 Nissan Xtrail 2.5L Fuel Consumption: 9.6km/L
2010 Nissan Xtral 2.0GT Fuel Consumption: 15.2km/L
Acceleration 
2010 Nissan Xtrail 2.0L accelerates from 0-100 km/h in 11.1 secs.
2010 Nissan Xtrail 2.5L accelerates from 0-100km/h in 9.9 secs.
2010 Nissan Xtrail 2.0GT accelerates from 0-100km/h in 10.5 secs.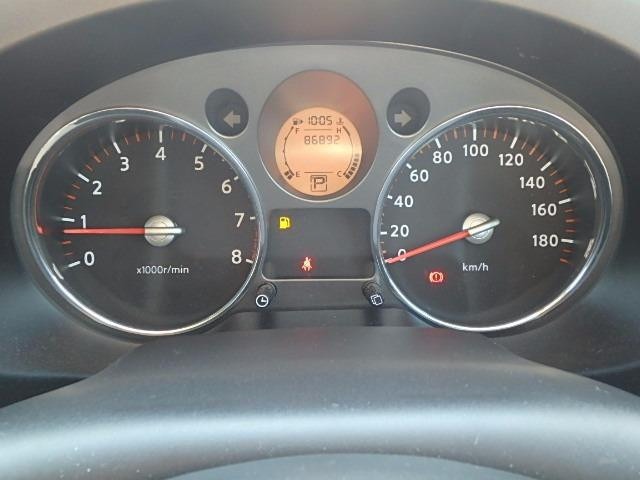 Just to break down the numbers above, the 2.5L Xtrail Is the quickest but worst on fuel economy. The diesel 2.0GT is the best in fuel economy and with good acceleration. But it's worth considering other factors such as reliability and cost of spares(See below)
Fuel Tank Capacity: 65 Litres
Ground Clearance
The 2010 Nissan Xtrail has a ground clearance of 8.3 Inches. This is very good ground clearance and you will comfortably drive in Kenya without worrying about speed bumps and potholes.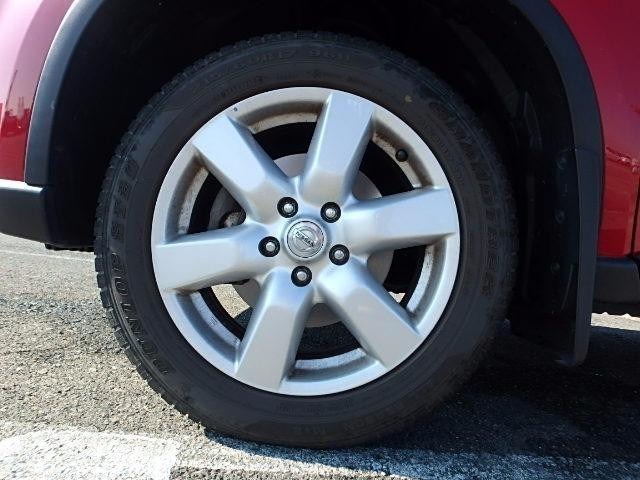 Service and Maintenance Costs
Minor Service(Done after every 5000kms can be done by any reputable petrol station) – Air Cleaner, Oil Filter, Engine Oil = Total
Major Service(done after every 20,000kms has to be done by a competent garage)-Air Cleaner, Oil Filter, Fuel Filter, Plugs, Front Brake Pads, Rear Brake Pads(If available), ATF Oil, Engine Oil, ATF Filter = Total
Where to Service – see a list of our recommended Garages
Spare Parts Availability, Cost & Where to buy
The 2010 Nissan X-Trail service parts and mechanical parts are generally easy to find in Kenya. Some body parts such as headlamps can be difficult to find and may require long hours of searching. Body parts are also generally expensive as compared to service parts. In Nairobi, most spare shops in Industrial area and Kirinyaga road stock these spare parts. You can get listings for these shops here
The 2010 Nissan X-Trail is a high tech vehicle with lots of sensors, which can be expensive to replace when they fail. However, chances of them failing are minimal if you properly service and operate the car as per the Owner's Manual(download the manual here). We strongly recommend that you read the Nissan Xtrail 2010 Owner's Manual if you own or are planning to own one.
Reliability
The driving conditions in Kenya are significantly different from those in Japan and Europe. Reviews done for those markets largely do not apply to the Kenyan market. There are differences in roads, fuel, climate, spares, and technical expertise. To give you accurate and reliable local insights, we interview experts such as mechanics and car dealers, who have in-depth knowledge of the Kenyan market. We also test the cars ourselves. Our aim is to give you the right information to enable you make an informed decision when buying a car.
The most commonly used engine in the 2010 Nissan X-Trail is the MR20DE. It replaced the QR20DE engine from the previous generation. The reliability issues that plagued some previous generation models largely stemmed from the QR20DE engine. These issues were mainly due to the use of wrong engine oil that led to multiple failure points. The MR20DE is a highly reliable engine and has resolved most of the issues from previous engine. The 2010 Nissan X-Trail is virtually a different car and it boasts of top notch ratings. In Kenya, we interviewed several Nissan mechanics and they all gave the 2010 Nissan X-Trail a clean bill of health. As with any car, it is advisable that you read the Owners Manual and strictly follow it.
The M9R turbo diesel engine requires extra care especially with service. Ensure that the car is serviced at the right intervals using only Nissan genuine parts. Be careful with the engine oil used. It should be of the right viscosity as prescribed in the Owner's Manual. Once you follow the correct procedures in the manual, the diesel engine is a joy to drive and will serve you for many years.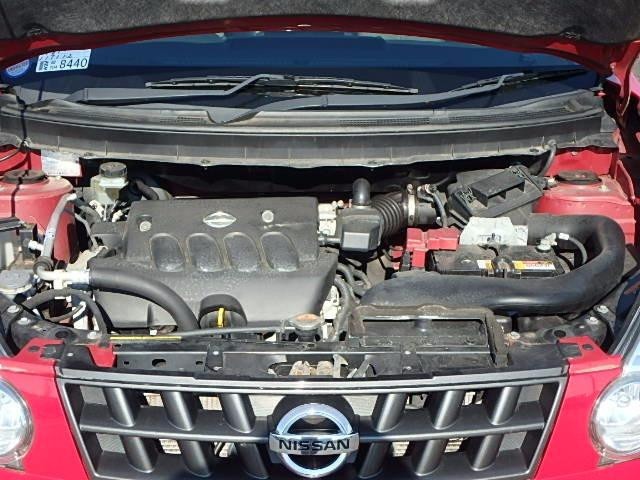 Resale Value: Average
Comparable Cars: Subaru Forester(3rd Generation), Toyota RAV4, Mitsubishi Outlander, Honda CR-V, VW Tiguan, Toyota Vanguard
Cost of Ownership
Purchase Price: From Ksh. 1,100,000
Comprehensive Insurance: Average Ksh. 44,000/- Or
3rd Party Insurance: Ksh. 7,000/-
Change of Tyres(If neccessary): Ksh. 60,000/- for 4 Tyres
See Latest Nissan X-Trail Prices here
What we like about the 2010 Nissan Xtrail:
1. Improved instrument Cluster
2. A very functional boot configuration
3. Good ground clearance
4. Smooth Acceleration
What we don't
1. Avoid 2WD as much as possible.
Conclusion
The 2010 Nissan X-Trail is a family car that is in the top tier of small sized SUVs. It is a huge improvement over the previous generation and is now very reliable. If you are in the market for a family car, then we strongly recommend the 2010 X-Trail. Before you buy however, make sure that the car is in good condition and have it checked mechanically. Avoid cars with smoking engines and any rattling noises should be a red flag. Try to avoid 2WD options unless you're absolutely satisfied of their off-road limitations. The 2WD options should always be cheaper compared to 4WD.
---
If you have a question about this model or any other automotive questions, you can now get answers on our forum.
If you want to sell or trade-in you vehicle, you can list it for free via our seller portal.
If you wish to purchase this model local or abroad, you can do that via our marketplace.
You can get more about this
Nissan X-trail