2021 Toyota Urban Cruiser Review
The Toyota Urban Cruiser is a rebranded version of the Suzuki Vitara Brezza which has been in the market since 2016. It's referred to as an SUV but it lacks the crucial 4WD capability which in our view makes it more of a hatchback than an SUV. It's however well suited to the Kenyan market offering desirable features such as good ground clearance and excellent fuel economy. It competes with the Subaru XV, Honda Vezel, Nissan Dualis, Mitsubishi RVR and Nissan Juke.
Detailed Review
The Toyota Urban Cruiser is a 5-Seater compact SUV that entered the market in 2020. It's alternatively sold as the Suzuki Vitara Brezza and it was designed to be economical. Nevertheless, it comes with modern features such as daytime running lights and a touchscreen infotainment console.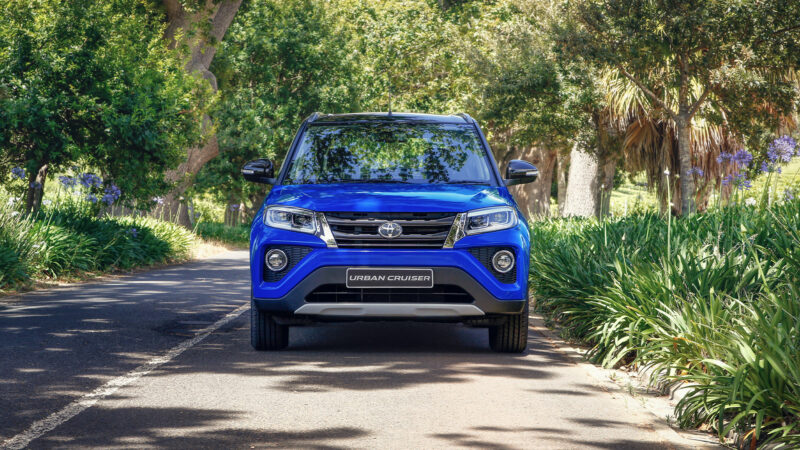 The 2021 Toyota Urban Cruiser comes with a 1.5-Litre four cylinder petrol engine that is linked to either a 5-Speed manual transmission or a 4-Speed Automatic Transmission and is available only in 2WD.
2021 Toyota Urban Cruiser Grades
1. Toyota Urban Cruiser Xi – This is the base grade that comes with 15-Inch steel rims, projector halogen Headlights and manual transmission
2. Toyota Urban Cruiser Xs – This is a luxurious version that comes with 16-inch alloy rims, xenon headlights and a choice of either manual or automatic transmission.
2021 Toyota Urban Cruiser Interior
The interior of the Urban Cruiser feels more like that of a standard hatchback than an SUV. The dashboard is simple but yet modern with dials and controls that are easily accessible to the driver. The legroom is excellent on both rows and tall people will find it comfortable.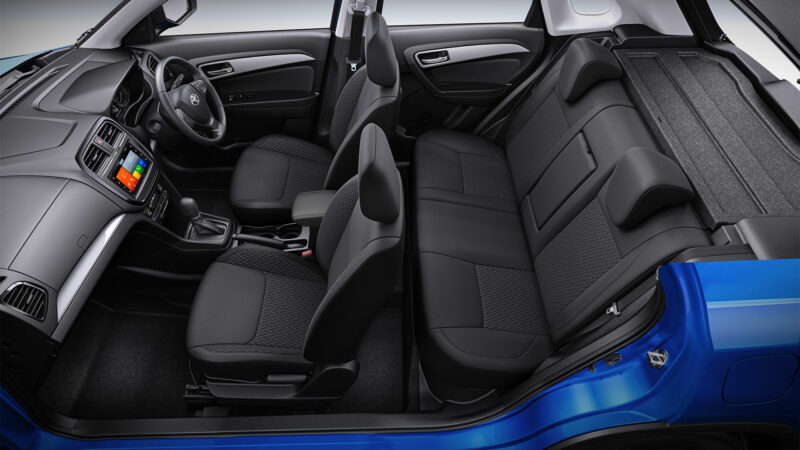 2021 Toyota Urban Cruiser Boot Space
The boot space for the Urban Cruiser small but sufficient to carry luggage for a family of five. When extra space is required, the rear seats can fold down in a split format.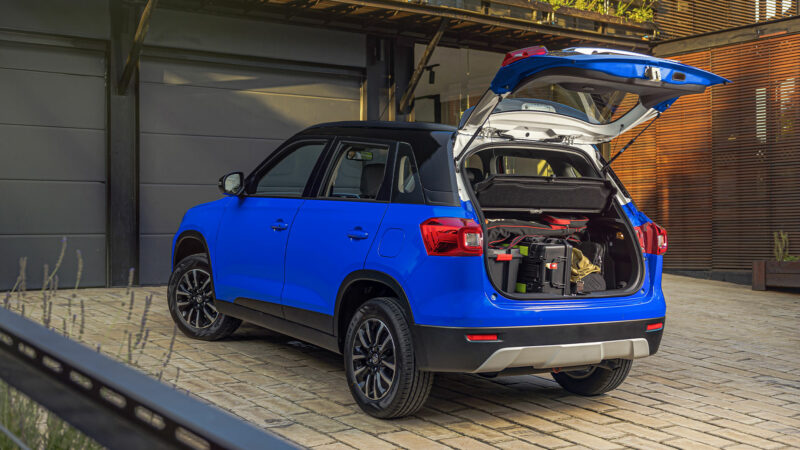 2021 Toyota Urban Cruiser Exterior
The exterior looks like an enlarged version of the Suzuki Swift. The front comes with a large angular face that is accentuated by the modern headlights and a slanted grille. The Xs grade comes with extras such as alloy rims and fog lights.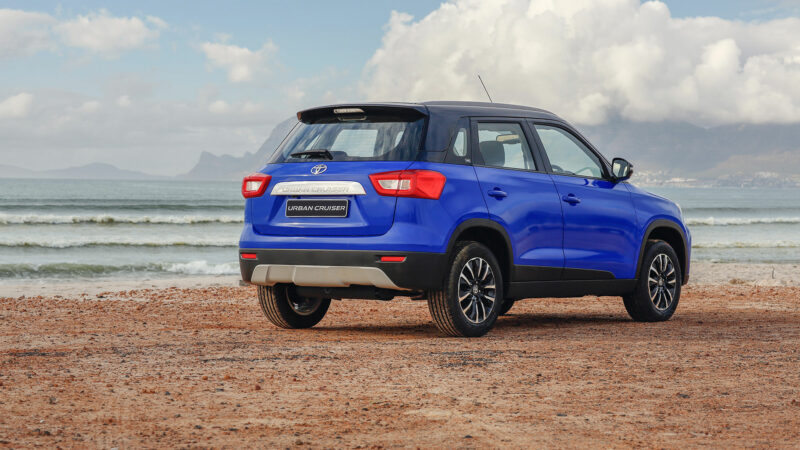 Cabin Storage
There are several storage compartments in the cabin that are useful for storing items such as smartphones, beverages, goggles, handbags etc. At the first row there are 2 cup-holders, door panel storage, a glovebox and the center-box. For the second row, there's storage on the front seat pockets.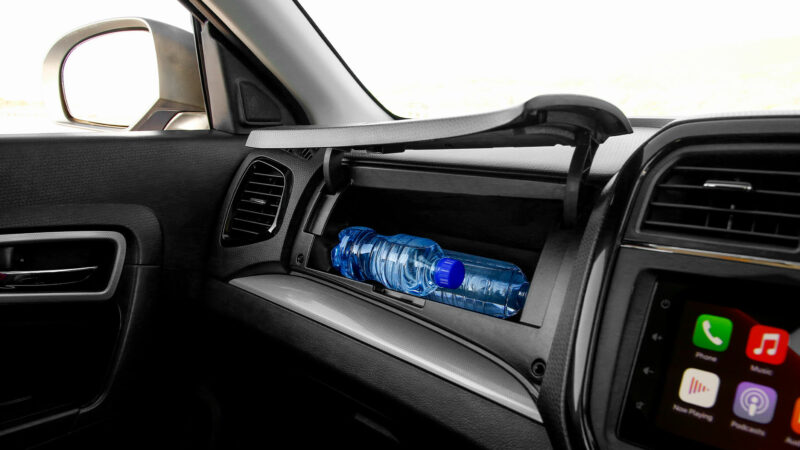 Extras: Alloy Rims, Fog Lights
2021 Toyota Urban Cruiser Safety Features: Front SRS Airbags, Anti-lock Brake System(ABS), Electronic Brake Force Distribution(EBD), Rear park distance control(PDC)
2021 Toyota Urban Cruiser Fuel Consumption
2021 Toyota Urban Cruiser 1.5L fuel consumption: 24.29 km/L
2021 Toyota Urban Cruiser Acceleration
2021 Toyota Urban Cruiser accelerates from 0-100 km/h in 12.2 sec.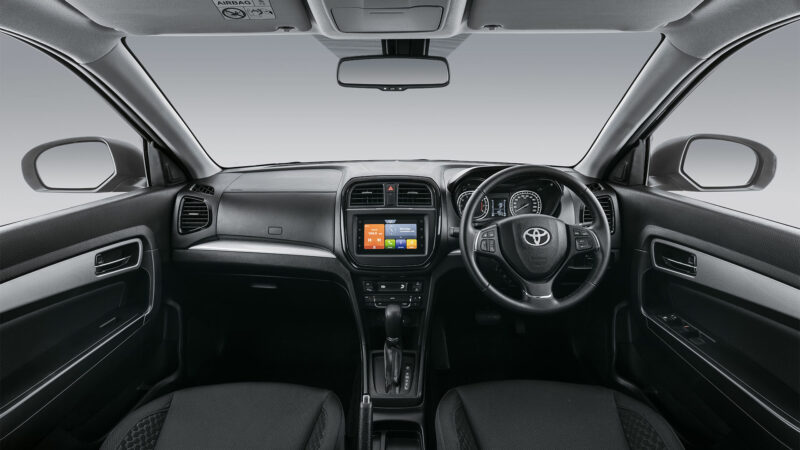 2021 Toyota Urban Cruiser Fuel Tank Capacity: 48 Litres
2021 Toyota Urban Cruiser Performance and Handling
The Toyota Urban Cruiser is an economy car so performance is not its forte. However for day to day use, it drives well and feels as comfortable as any modern hatchback. The steering gets light at high speed and its therefore advisable to drive it at manageable speed.
2021 Toyota Urban Cruiser Ground Clearance
The Toyota Urban Cruiser has a ground clearance of 7.8 inches(198mm) which is above the minimum recommended ground clearance of 6.5 Inches for Kenyan roads and can be driven comfortably here.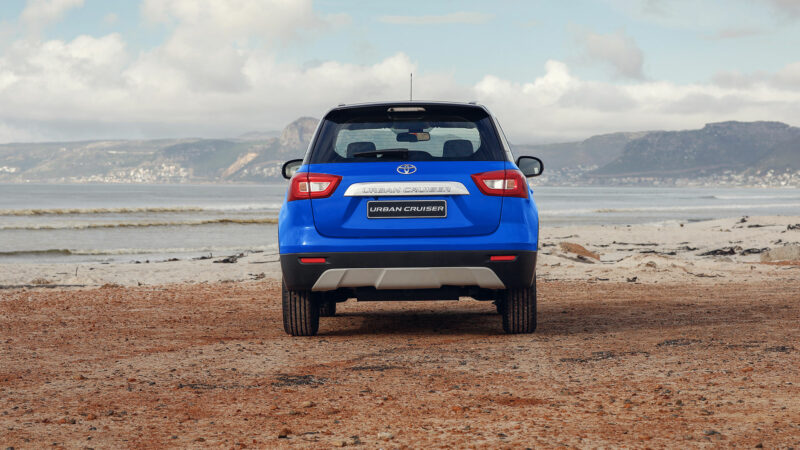 2021 Toyota Urban Cruiser Service Intervals
Minor Service: At 5,000 km. Requires Air Cleaner, Oil Filter, Fuel Filter and Engine Oil, etc.
Major Service: At 10,000km. Requires Air Cleaner, Oil Filter, Fuel Filter, ATF Filter, Cabin Filter, Front Brake Pads, ATF Oil, and Engine Oil, etc.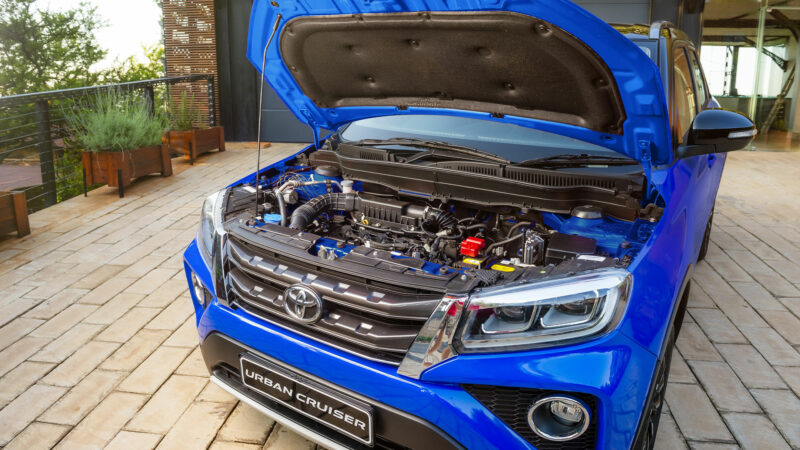 Toyota Urban Cruiser Spare Parts Availability, Cost & Where to buy
Service parts are affordable and widely available in Kenya. Body parts are slightly expensive and available only from major Toyota and Suzuki dealerships in Kenya. For a list of Toyota spare part dealers, follow this link..
2021 Toyota Urban Cruiser Reliability
The Toyota Urban Cruiser has common problems with the Suzuki Vitara Brezza.
Below are the commonly reported problems with the Toyota Urban Cruiser/Suzuki Vitara Brezza
1. Gearbox problems
2. Rough idling
3. Slow acceleration
If you are planning to own the Toyota Urban Cruiser, it's vital that you read the Owner's Manual . To request the 2021 Toyota Urban Cruiser Owner's manual, write to us: [email protected]
Resale Value: Good
Toyota Urban Cruiser Competitors:  Subaru XV, Honda Vezel, Nissan Dualis, Mitsubishi RVR and Nissan Juke.
Cost of Ownership
Purchase Price: from Ksh 2,000,000
Comprehensive Insurance: Average Ksh. 80,000/ per annum- Or
3rd Party Insurance: Ksh. 7,000/- per annum
Change of Tyres(If neccessary) Ksh. 40,000/- for 4 Tyres
What we like about the Toyota Urban Cruiser
1. Good ground clearance
2. Economical
What we don't
Lack of 4WD options
Conclusion
The Toyota Urban Cruiser offers a good choice for people looking for an SUV-like ride at an affordable budget. The lack of a 4WD option makes it less appealing to 4×4 enthusiasts and this is one area that greatly limits it. Brand new options are available locally as well as second hand options from Asia and South Africa.
Where to Buy the Toyota Urban Cruiser in Kenya
If you are looking to either import or buy the Toyota Urban Cruiser locally, we can help you with this process. Over the years, we have developed a network of trusted dealers both in Kenya and Asia who supply us with exceptional cars. Simply call us or send us a message through our contacts below and we'll get you the right car at the right price.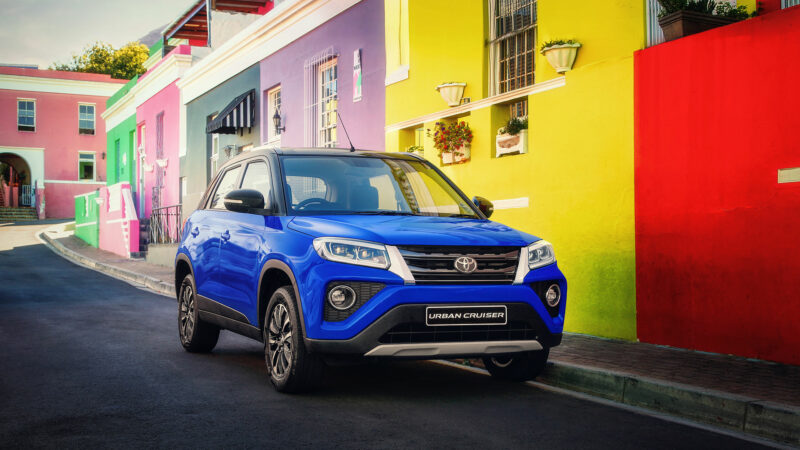 ---
If you have a question about this model or any other automotive questions, you can now get answers on our forum.
If you want to sell or trade-in you vehicle, you can list it for free via our seller portal.
If you wish to purchase this model local or abroad, you can do that via our marketplace.