2012 Toyota Aqua Review
The Toyota Aqua is full hybrid hatchback that is capable of returning an outstanding 35.4Km per Litre and offers decent onboard amenities that are at per with the best of hatchbacks. It's simply a game changer poised to take the Kenyan market by storm given the growing appetite for economy cars. We spent a considerable amount of time in this storied car and we were utterly amazed at its capabilities. It competes with the Nissan Note, Honda Fit, Mazda Demio and Mitsubishi Mirage.
You can get more about this
Toyota Aqua
Detailed Review
The Toyota Aqua is a compact hatchback that has been in production since 2011 for one generation known as the NHP10. It is a member of the Prius family and is built on the popular Toyota B platform that is shared with many Toyotas such as the Vitz, Ractics, Porte, Axio, Fielder, Belta, Succeed and Probox among others.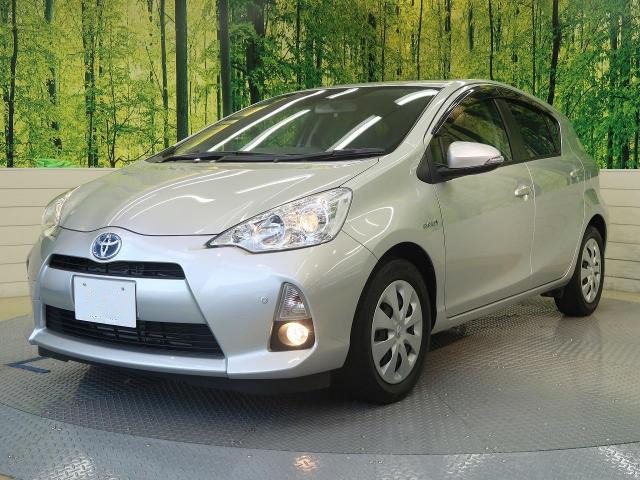 The 2012 Toyota Aqua is offered with the 1.5 Litre, 1NZ-FXE engine which is coupled to an electric motor that collectively pumps out 73KW of power capable of propelling the car from 0- 100km/h in 10.7 seconds. The transmission is an electric CVT that's available only in 2WD.
2012 Toyota Aqua Grades
Toyota Aqua L – This is the base grade that comes with 14-Inch steel rims, manual windows, plain steering wheel, CD-AM/FM player and fixed headrests.
Toyota Aqua S – This is the intermediate grade that comes with 15-Inch steel rims, electric windows, multi function steering wheel, DVD-AM/FM player, movable headrests, fog lights, interior lighting
Toyota Aqua G – This is the luxury grade that comes with 16-Inch alloy rims, electric windows, multi function steering wheel, DVD-AM/FM player, movable headrests, fog lights, interior lighting and arm rests.
Interior
Legroom & Space
The interior of Toyota Aqua feels spacious, more like the Auris than the Vitz. At the first row, the legroom is adequate and can accommodate tall people. At the second row, the legroom is decent and tall people will find it tolerable.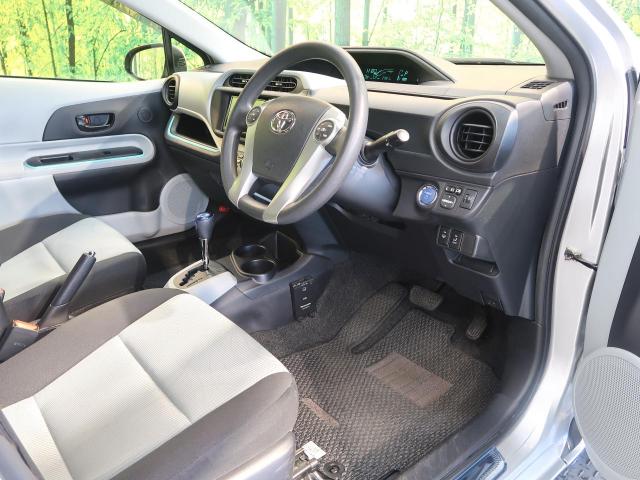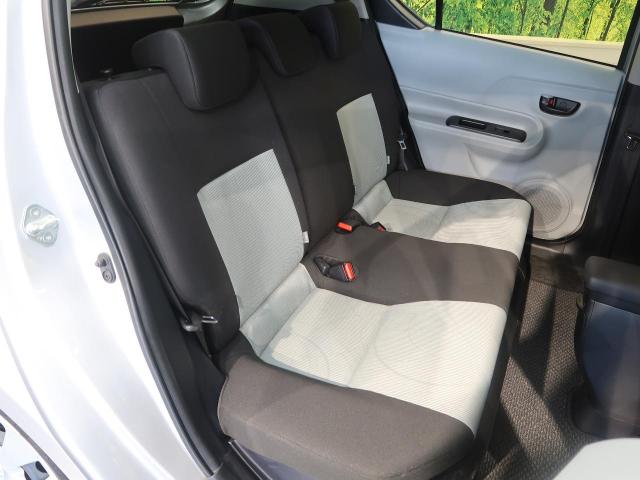 Cabin Storage
There are several storage compartments in the cabin that are useful for storing items such as smartphones, beverages, goggles, handbags etc. At the first row there are 4 cup-holders, door panel storage, a glovebox and the center-box. For the second row, there's one cupholder, front seat jacket pockets and door pockets.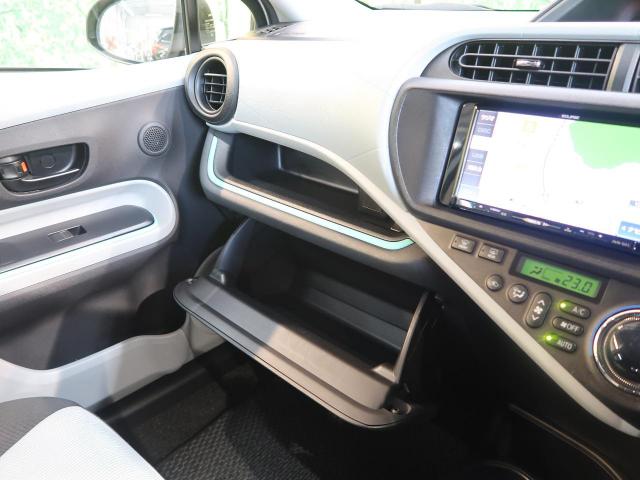 2012 Toyota Aqua Boot Space
The boot space is typical of a small hatchback and can carry medium sized luggage. When extra space is required, the second row seats can be folded in a split configuration.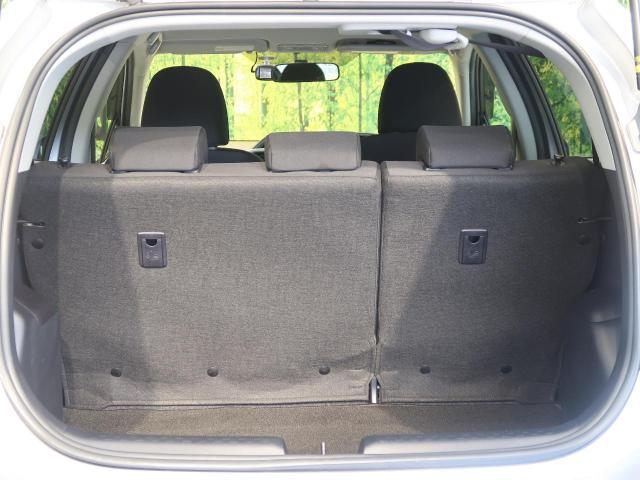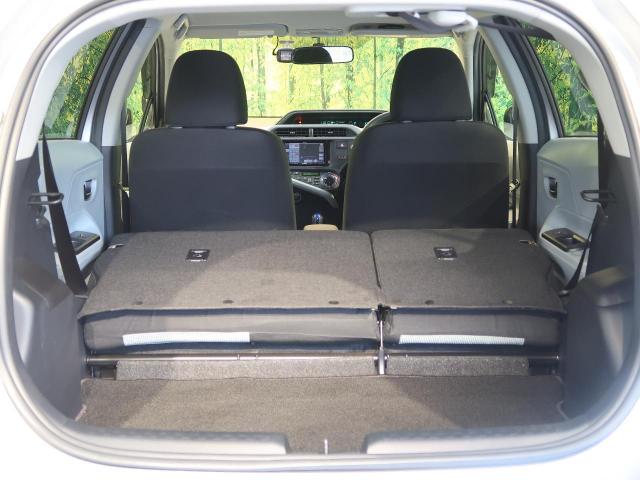 Other Extras: ECO Mode, EV Mode, Nanoe Technology A/C.
Safety Features: SRS Airbags, ABS with EBD, VSC, TRC, Hill Start Assist Control.
Exterior
The Toyota Aqua looks like a cross between a Vitz and an Auris. The higher grades come with alloy rims, fog lights and chrome trim.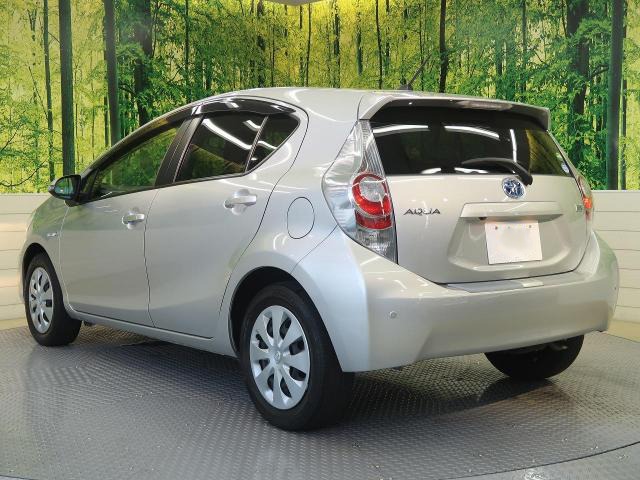 2012 Toyota Aqua Fuel Consumption
2012 Toyota Aqua 1.5L fuel consumption: 35.4 km/L
2012 Toyota Aqua Acceleration
2012 Toyota Aqua 1.5L accelerates from 0-100 km/h in 10.5 sec.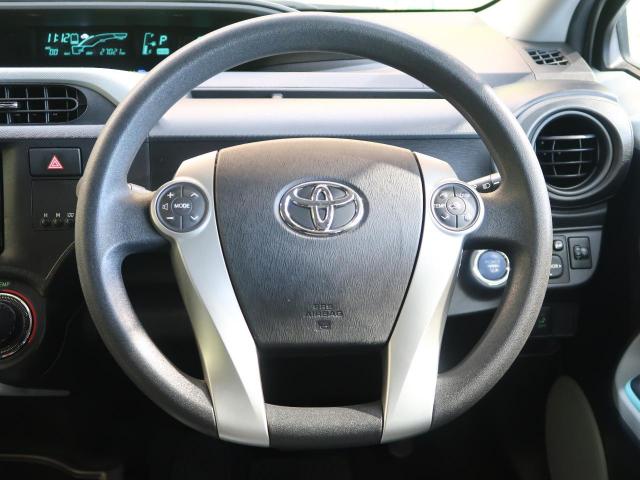 2012 Toyota Aqua Fuel Tank Capacity: 36 Litres
2012 Toyota Aqua Ground Clearance
The 2012 Toyota Aqua has a ground clearance of 5.5 Inches(140mm) which is below the minimum recommended clearance of 6.5 Inches for Kenyan roads. It may be necessary to modify the ground clearance to adjust the car to Kenyan roads. Read our guidelines here on how to safely increase a vehicle's ground clearance.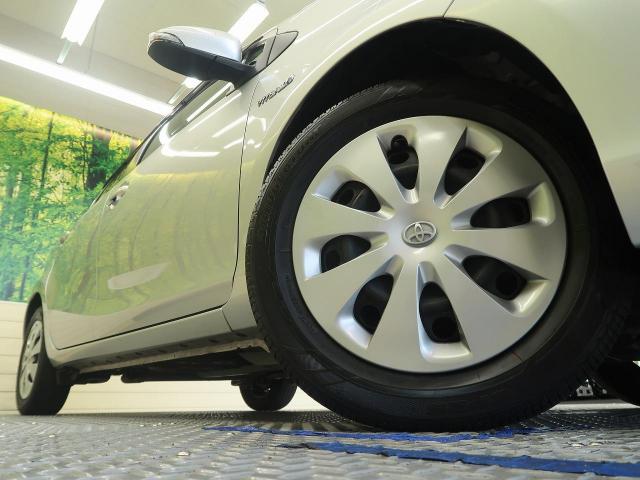 2012 Toyota Aqua Stability and Handling
The Toyota Aqua is a fairly quick car that beats its rivals to the 0-100 km/h dash. When you step on the accelerator, there's an instant surge of power thanks to the electric motor. The steering is precise and well judged making it easy to maneuver the car in tight urban spaces. Around corners, it feels composed at moderate speeds but at higher speeds, the body feels too light for comfort.
2012 Toyota Aqua Service Intervals
Minor Service: At 10,000 km. Requires Air Cleaner, Oil Filter and Engine Oil
Major Service: At 15,000km. Requires Air Cleaner, Oil Filter, Fuel Filter, ATF Filter, Cabin Filter, Plugs, Front Brake Pads, Rear Brake Pads, ATF Oil, and Engine Oil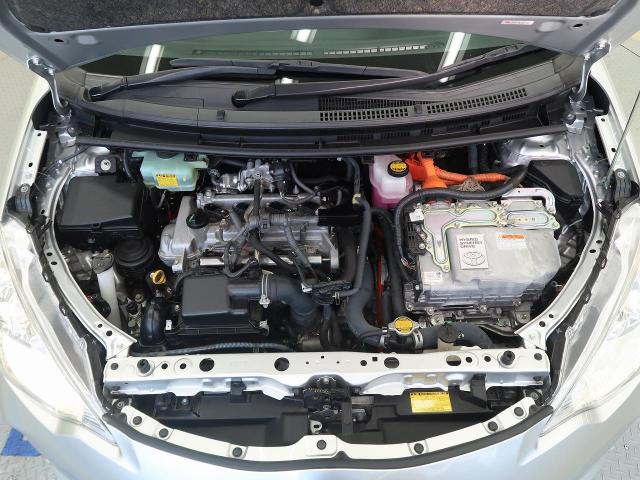 Spare Parts Availability, Cost & Where to buy
As it's common with Toyota, service parts are very affordable and widely available in Kenya. Body parts are currently expensive as the car is still new in this market but this will adjust with time. Parts for the hybrid system such as the batteries and motors are very expensive and not easily available in Kenya.
In Nairobi, most spare shops in Industrial Area and Kirinyaga Road stock the service parts. You can get listings for these shops in this link
2012 Toyota Aqua Reliability
The driving conditions in Kenya are significantly different from those in Japan and Europe. Reliability reviews done for those markets largely do not apply to the Kenyan market. There are differences in roads, fuel, climate, spares, and technical expertise. To give you accurate and reliable local insights, we interview experts such as mechanics and car dealers, who have in-depth knowledge of the Kenyan market. We also test the cars ourselves. Our aim is to give you the right information to enable you make an informed decision when buying a car.
Hybrid cars use a combination of electric and petrol motors to propel them. For the most part, the hybrid system work fine and is reliable. However, the batteries that power the electric motor tend to decline over time and will need a replacement at some point, which is usually around 150,000 to 200,000 miles. The return on investment for hybrid cars is best realized if the car is bought new or low mileage.
One might be tempted to ask whether the car will still run if the hybrid batteries were dead. The answer is a resounding no. The same batteries are used to power basically everything else in the car including the starter. So basically, if that batteries are dead, the car is as good as dead until you replace them.
If you are planning to own or already own the Toyota Aqua, it's vital to carefully read the Owner's Manual. To download the 2012 Toyota Aqua Owner's Manual, click here.
Resale Value: Good
Toyota Aqua Competitors: Nissan Note, Honda Fit, Mazda Demio and Mitsubishi Mirage
Cost of Ownership
Purchase Price: from Ksh 850,000
Comprehensive Insurance: Average Ksh. 34,000/ per annum- Or
3rd Party Insurance: Ksh. 7,000/- per annum
Change of Tyres(If neccessary) Ksh. 20,000/- for 4 Tyres
NB: figures as at May 2019
What we like about the 2012 Toyota Aqua
1. Unbeatable fuel economy
2. Affordable to buy
3. Decent interior space
What we don't
1. Low ground clearance
Conclusion
The Toyota Aqua is by far the most economical car we've have driven so far. When coupled with its fairly decent interior amenities, it makes for a compelling purchase either for business or for personal use.
Where to Buy the 2012 Toyota Aqua in Kenya
If you are looking to either import or buy the Toyota Aqua locally, we can help you with this process. Over the years, we have developed a network of trusted dealers both in Kenya and Japan who supply us with exceptional cars. Simply call us or send us a message through our contacts below and we'll get you the right car at the right price.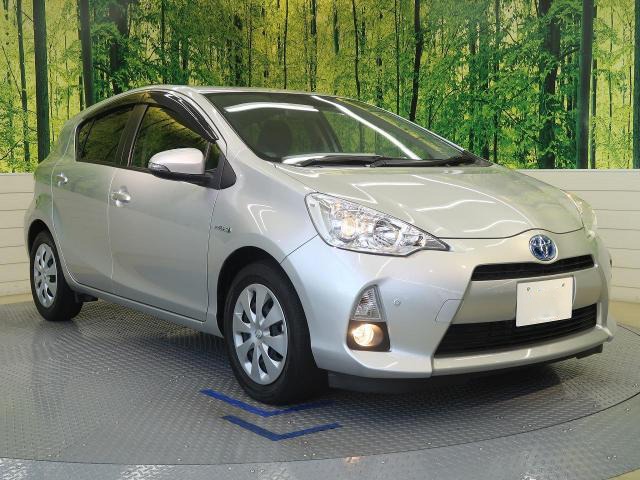 ---
If you have a question about this model or any other automotive questions, you can now get answers on our forum.
If you want to sell or trade-in you vehicle, you can list it for free via our seller portal.
If you wish to purchase this model local or abroad, you can do that via our marketplace.
You can get more about this
Toyota Aqua