2012 Toyota Axio Review
With the ever rising fuel costs, the Toyota Axio is one of the most appropriate mid-sized saloons to own. It's got an economical 1.5L engine and a spacious interior that can comfortably seat five adults. It's also cheap to maintain and has minimal reliability issues.
You can get more about this
Toyota Axio
Detailed Review
The Toyota Axio is a 5 seater saloon that was introduced to the market in 2007. It is the saloon version of the Toyota Fielder and is marketed as a mid-sized family car. It's a good option for people who prefer saloons and do not mind to sacrifice on the extra boot space that comes with station wagons. It is smaller than the Fielder, therefore more fuel efficient and nimbler.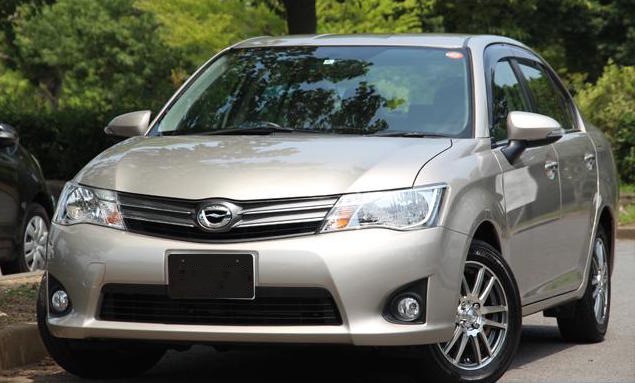 The Axio comes in 2 engine options:  these are the 1.5L 1NZ engine and the 1.8L 2ZR engine available in both automatic and manual transmissions..
2012 Toyota Axio Grades
The 1.5L has two grades: Toyota Axio X which is a basic grade and the Toyota Axio G which is a luxury grade. The 1.8L has only one grade known as the Toyota Axio Luxel which comes with extras such as alloy wheels, a navigation system and fog lights.
Interior
Legroom & Space
Similar to the Fielder, the Axio has a minimalistic and functional interior that keeps in line with Toyota's frugal style of design. Surprisingly, we found the interior of the Axio to be roomier and spacious than the Fielder on both the first and second rows.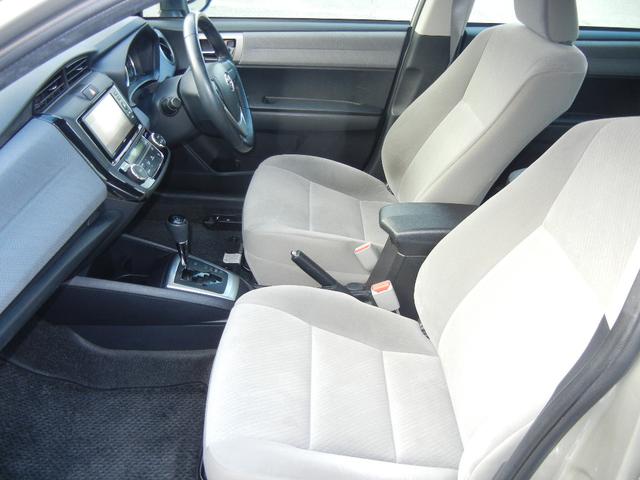 Cabin Storage
Glove Box, Center Box, Front Door Side Pockets, Seat Pockets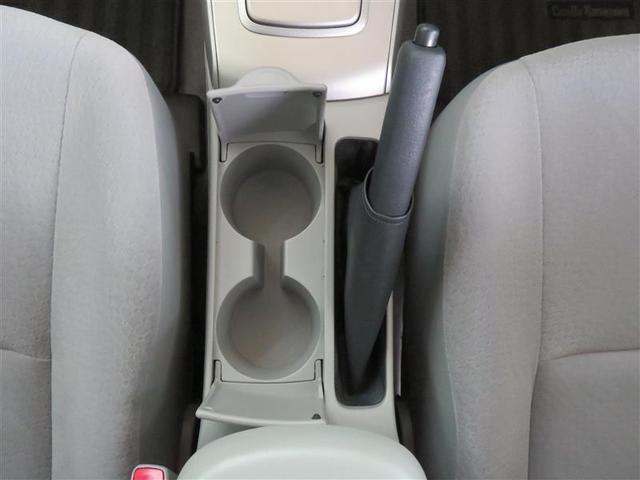 Boot Space
The boot space for the Toyota Axio is typical of any medium sized saloon. It can basically carry small sized luggage and nothing more.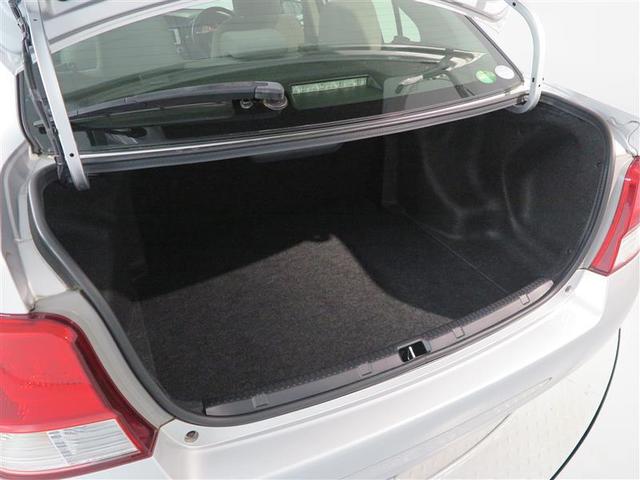 Extras: DVD Player
Exterior
The exterior of the Toyota Axio is respectable and it closely resembles the Toyota Allion with some minor differences.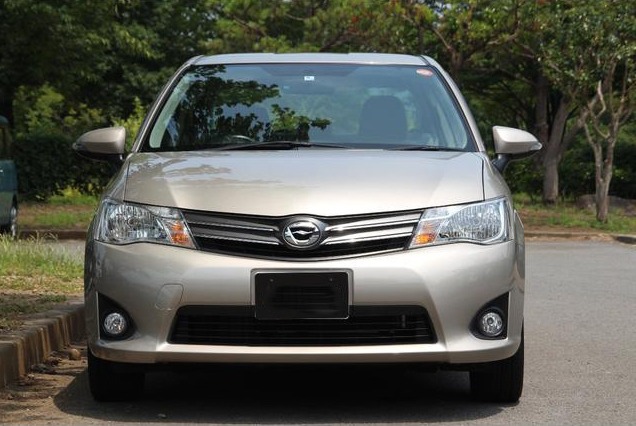 2012 Toyota Axio Fuel Consumption
Toyota Axio 1.5L consumes 18.2km/L
Toyota Axio 1.8L consumes 15.0km/L
2012 Toyota Axio Acceleration
The Toyota Axio 1.5L accelerates from 0-100 km/h in 11.2 secs.
The Toyota Axio 1.8L accelerates from 0-100 km/h in 10.0 secs.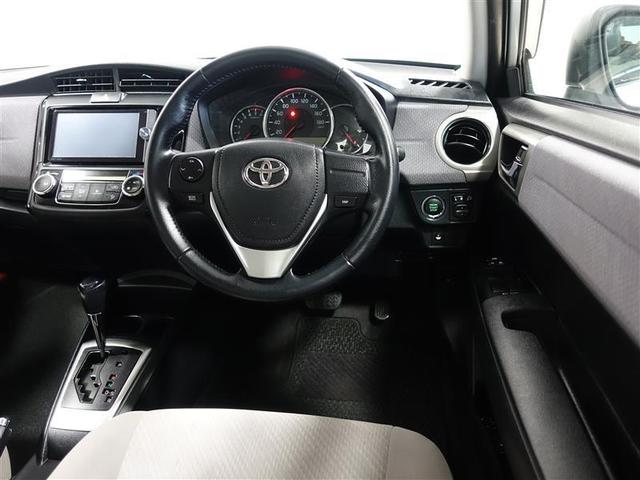 2012 Toyota Axio Fuel Tank Capacity: 50 Litres
2012 Toyota Axio Ground Clearance
The Toyota Axio has a ground clearance of 6.3 Inches when unmodified. This height may not be a problem if the vehicle is lightly loaded. However, when fully loaded the vehicle may not clear some speed bumps and other road obstacles. In this case, you many need to increase its ground clearance. Read our guidelines here on how to safely increase a vehicle's ground clearance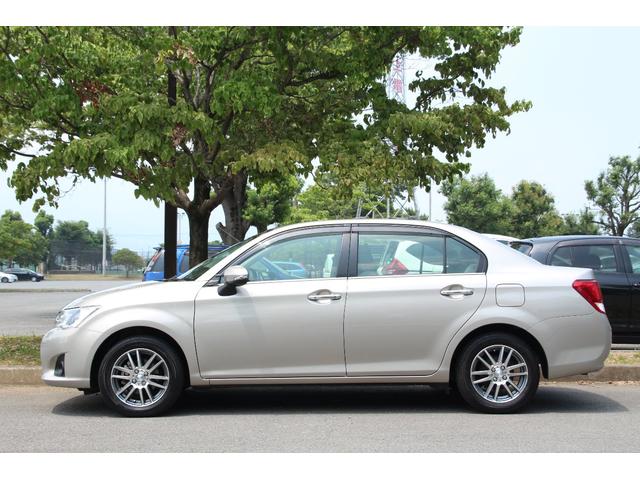 2012 Toyota Axio Service Intervals
Minor Service – At 5,000 km. Requires Air Cleaner, Oil Filter, and Engine Oil
Major Service – At 10,000km. Requires Air Cleaner, Oil Filter, Fuel Filter, ATF Filter, Cabin Filter, Plugs, Front Brake Pads, Rear Brake Pads, ATF Oil, and Engine Oil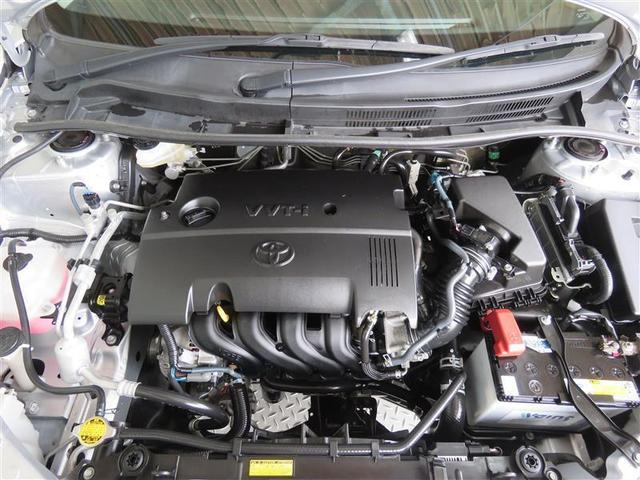 Spare Parts Availability, Cost & Where to buy
The Toyota Axio spare parts are readily available in all major towns in Kenya. Service parts and suspension parts are easily available but body parts may require time to look. The cost is pocket friendly and with a minimal budget, you can maintain the car. In Nairobi, most spare shops in Industrial area and Kirinyaga road stock these spare parts. You can get listings for these shops here
2012 Toyota Axio Reliability
The driving conditions in Kenya are significantly different from those in Japan and Europe. Reviews done for those markets largely do not apply to the Kenyan market. There are differences in roads, fuel, climate, spares, and technical expertise. To give you accurate and reliable local insights, we interview experts such as mechanics and car dealers, who have in-depth knowledge of the Kenyan market. We also test the cars ourselves. Our aim is to give you the right information to enable you make an informed decision when buying a car.
Below are the most commonly reported issues with the Toyota Axio
1. Gearbox Failure
2. Excessive oil consumption
3. Engine Vibrations
4. Engine Knock
Resale Value: Good
Toyota Axio Competitors: Toyota Belta, Mitsubishi Galant, Nissan Sylphy
Cost of Ownership
Purchase Price: See Latest Toyota Axio Prices here
Comprehensive Insurance: Ksh. 34,000/-
Change of Tyres(If necessary) Ksh. 20,000/- for 4 Tyres
What we like about the 2012 Toyota Axio
1. Excellent fuel economy
2. Cheap to maintain
What we don't like
Unstable at high speed
Conclusion
The Toyota Axio is a very popular car thanks to its good fuel economy and affordable maintenance costs. When buying locally avoid high mileage cars as they most likely have been used as taxis.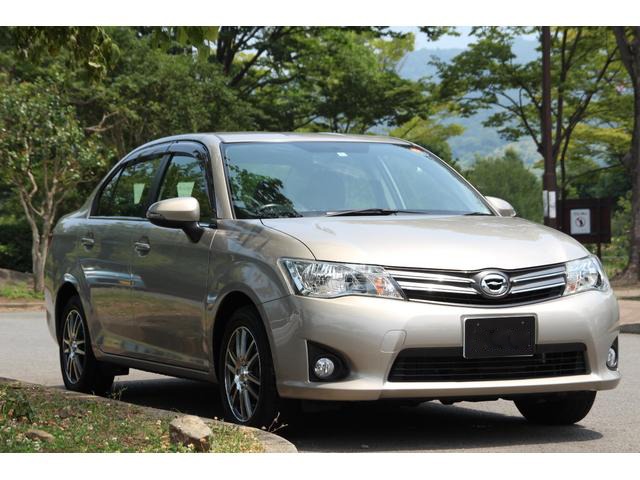 ---
If you have a question about this model or any other automotive questions, you can now get answers on our forum.
If you want to sell or trade-in you vehicle, you can list it for free via our seller portal.
If you wish to purchase this model local or abroad, you can do that via our marketplace.
You can get more about this
Toyota Axio