2013 Toyota Prius Review
The Toyota Prius is the world's first mass produced hybrid and for a long time, it has been the yardstick with which hybrid compacts have been measured. It's commonplace for new entrants to be compared and contrasted against the Prius. We finally found ourselves behind the wheel of this storied compact and we well intended to put it through its paces. It competes with the Honda Insight, Nissan Note Hybrid and Honda Fit Hybrid which are all formidable competitors
You can get more about this
Toyota Prius
Detailed Review
For the Toyota Prius C Review see Toyota Aqua
The Toyota Prius is a compact hybrid that has been in production for four generations since 1997. The first generation known as the NHW-1 was in production from 1997 to 2003, the second generation known as NHW-2 was in production from 2003 to 2011, the third generation known as the ZVW-3 was been in production from 2009 to 2016 and the fourth generation known as the ZVW-5 has been in production from 2015 to present.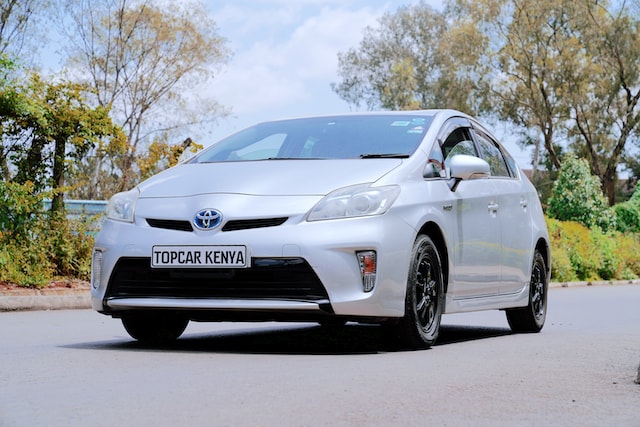 The 2013 Toyota Prius hybrid system comes with a 1.8L 2ZR-FXE petrol engine that develops 73 kW of power at 5,200 rpm and a 3JM electric motor that outputs 60kW of power. This system is linked to a Super CVT-i Transmission and is available only in 2WD.
2013 Toyota Prius Grades
Toyota Prius L – This is the basic grade that comes with 15-Inch alloy rims, clothe seats, mono-color interior, steering controls, Radio/CD Player, halogen headlights, and Fog lights.
Toyota Prius S  – This is an intermediate grade that comes with 17-Inch alloy rims, clothe seats, bi-color interior, steering controls, Radio Player, LED headlights, Fog lights and chrome trim.
Toyota Prius G – This is the luxury grade that comes with 17-Inch alloy rims, Leather Package, bi-color interior, steering controls, DVD Player, Cruise Control, bi-xenon LED headlights, Fog lights and chrome trim.
2013 Toyota Prius Interior
Legroom and Space
The cabin is roomy and spacious with comfortable seats that have a premium feel. At the first row, the dashboard is well laid out providing easy access to all dials and buttons. Both seats have excellent legroom and can comfortably accommodate tall people. At the second row, the legroom is similarly impressive thanks to the flat floor and well elevated seats. The roof feels a little bit too low towards the back and tall people will feel squeezed in.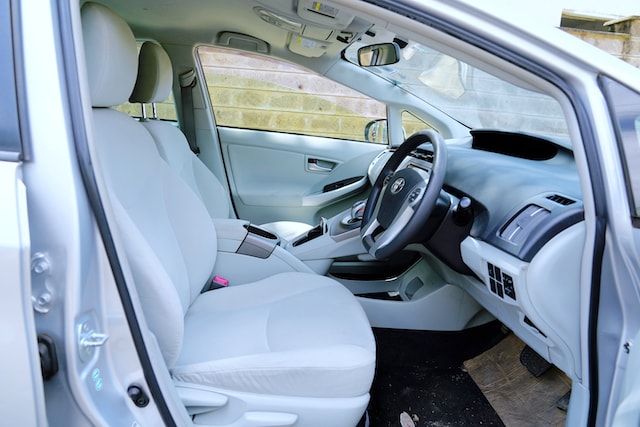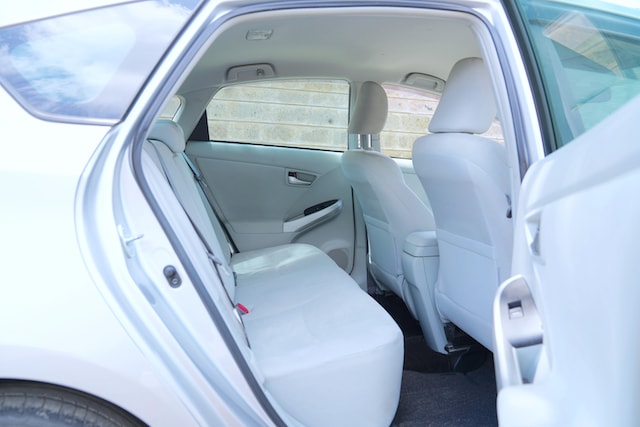 Cabin Storage
The Toyota Prius is generously supplied with storage compartments in the cabin that are useful for storing away items such as smartphones, beverages, goggles, handbags etc. At the first row there are 4 cup-holders, door panel storage, storage compartments on the left side of the dashboard, a glovebox and center-box. For the second row, there are 2 cupholders on the armrest and front seat jacket pockets.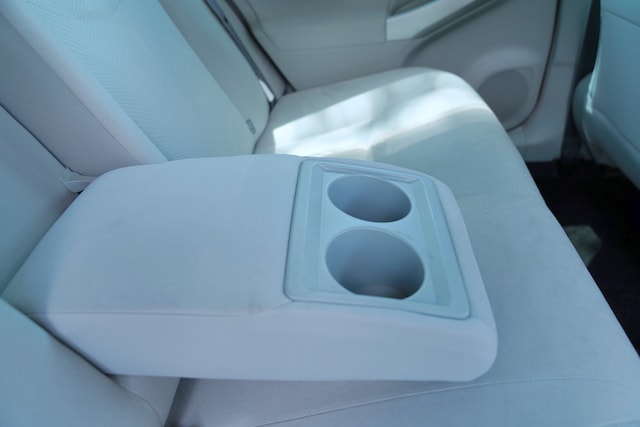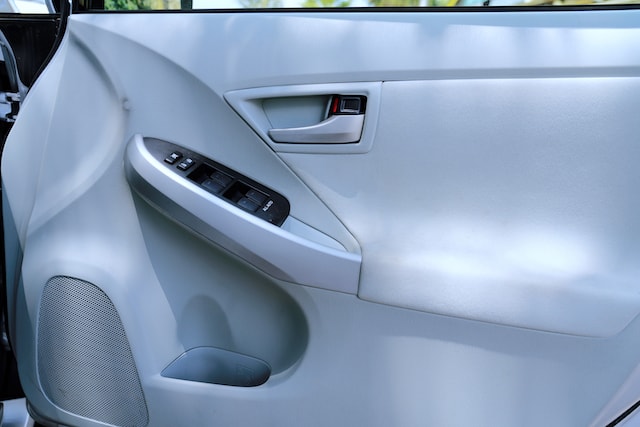 2013 Toyota Prius Boot Space
For an economy car, the boot space is impressive at 446 Litres and this is sufficient for a family of five. When extra space is required, the second row seats can flat fold to free up more space. There are storage shelves under the boot that are useful for hiding valuables such as laptops from prying eyes.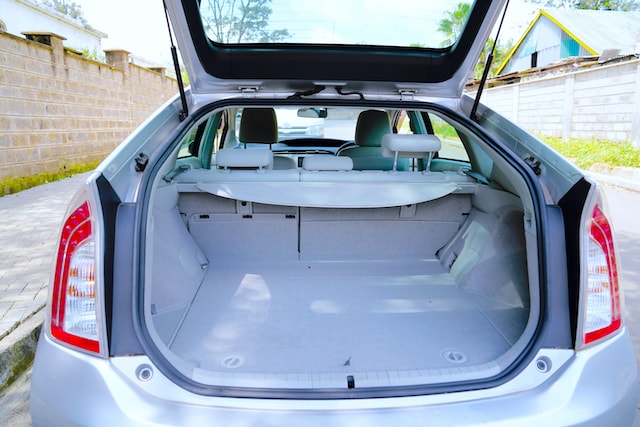 Other Extras: Paddle shifts, Smart Stop, USB Charging Ports, Sunroof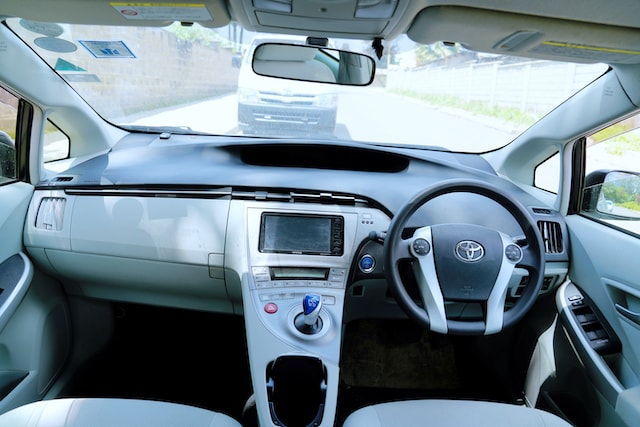 Safety Features: SRS Airbags, Curtain airbags, antilock Brake System(ABS), EBD, Steering assisted Vehicle Stability Control(S-VSC) and  Traction Control(TRC)
2013 Toyota Prius Exterior
The Toyota Prius has a unique exterior that has become as iconic as the hybrid itself and other cars such as the Honda insight have copied this design. The sharp and sporty look is well accentuated by the slanting roof line and flat tailgate. Higher grades come with 17-Inch alloy rims and chrome trim.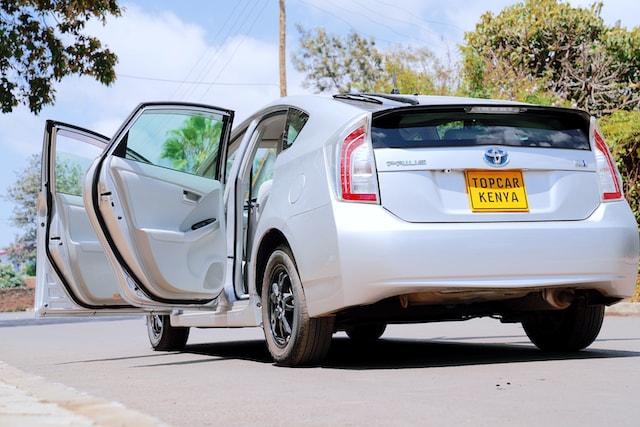 2013 Toyota Prius Fuel Consumption
2013 Toyota Prius 1.8L fuel consumption: 38.0 km/L
2013 Toyota Prius Acceleration
2013 Toyota Prius 1.8L accelerates from 0-100 km/h in 10.4 sec.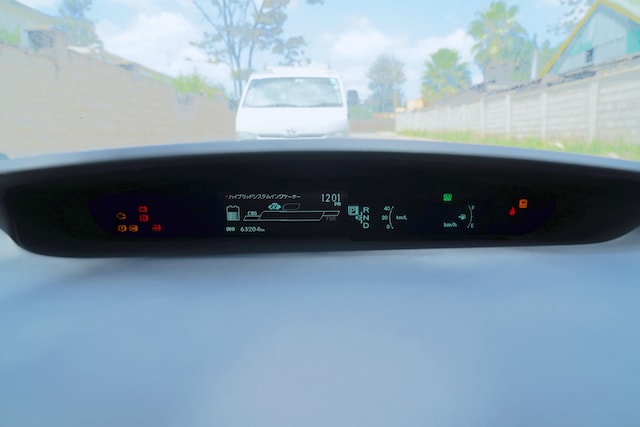 2013 Toyota Prius Fuel Tank Capacity: 45 Litres
2013 Toyota Prius Ground Clearance
The 2013 Toyota Prius has a ground clearance of 5.3 Inches(135mm) which is well below the minimum recommended clearance of 6.5 Inches for Kenyan roads and it will struggle to clear speed bumps. It may be necessary to modify the ground clearance to adjust the car to Kenyan roads. Read our guidelines here on how to safely increase a vehicle's ground clearance.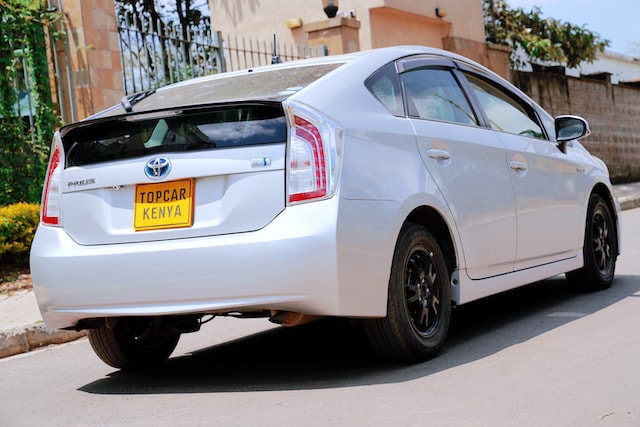 2013 Toyota Prius Stability and Handling
The Toyota Prius drives very well and the exchange between the petrol and electric motors is precise with no noticeable lag or jolt. The steering is precise and balanced without being overly light or heavy. The 1.8L engine is generously powered and acceleration is instantaneous. Around corners, the Prius holds the road well thanks to the low center of gravity.
Service Intervals
Minor Service: At 10,000 km for petrol and 5,000 km for diesel. Requires Air Cleaner, Oil Filter, and Engine Oil
Major Service: At 15,000km. Requires Air Cleaner, Oil Filter, Fuel Filter, ATF Filter, Cabin Filter, Plugs, Front Brake Pads, Rear Brake Pads, ATF Oil, and Engine Oil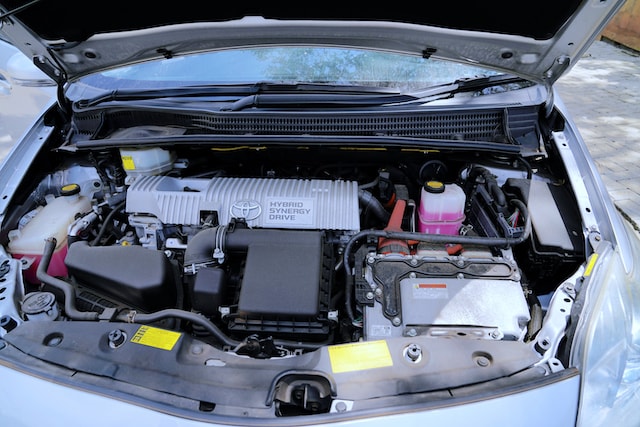 Spare Parts Availability, Cost & Where to buy
As it's common with Toyotas, service parts are very affordable and widely available in Kenya. Body parts are currently expensive and not as easy to find but this will change as the car gains popularity. Parts for the hybrid system such as the batteries and motors are very expensive and not easily available in Kenya.
In Nairobi, most spare shops in Industrial Area and Kirinyaga Road stock these parts. You can get listings for these shops here follow this link
2013 Toyota Prius Reliability
The driving conditions in Kenya are significantly different from those in Japan and Europe.  Reliability reviews done for those markets largely do not apply to the Kenyan market. There are differences in roads, fuel, climate, spares, and technical expertise. To give you accurate and reliable local insights, we interview experts such as mechanics and car dealers, who have in-depth knowledge of the Kenyan market. We also test the cars ourselves. Our aim is to give you the right information to enable you make an informed decision when buying a car.
The Toyota Prius employs a hybrid system that combines electric and petrol motors for propulsion. For the most part, the system works just fine and does not need any intervention outside the normal maintenance procedures. However with the passage of time and accumulation of miles, the batteries tend to decline and will need to be replaced which is usually at around 200,000 miles. The return on investment for a hybrid car is best realized when it is bought new or at low mileage. It's extremely important to keep this in mind otherwise you'll find yourself stuck with a dead hybrid within a short period of time.
You might be tempted to ask whether the petrol motor will still work if the hybrid batteries are dead. The answer is a resounding no. The same batteries are used to power everything in the car including the starter motor. So basically, if that battery is dead, the car is as good as dead.
If you are planning to own or currently own the Toyota Prius, it's vital that you read the Owner's Manual. To download the English version of Owner's Manual for the 2013 Toyota Prius, Please click here.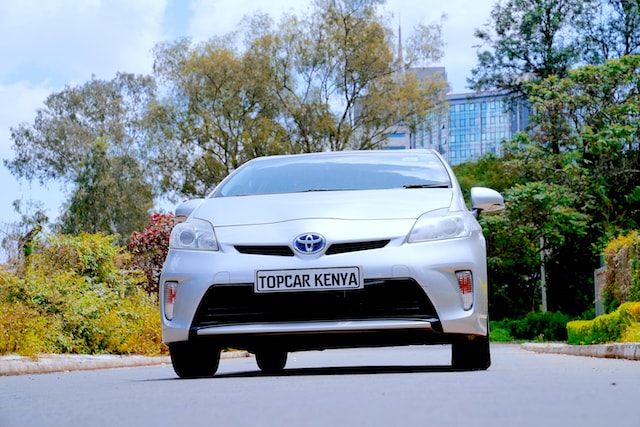 Resale Value: Good
Toyota Prius Competitors: Honda Insight, Nissan Note Hybrid and Honda Fit Hybrid
Cost of Ownership
Purchase Price:  from Ksh.1,000,000
Comprehensive Insurance: Average Ksh. 45,000/ per annum- Or
3rd Party Insurance: Ksh. 7,000/- per annum
Change of Tyres(If neccessary) Ksh. 24,000/- for 4 Tyres
See Latest Toyota Prius Prices
What we like about the 2013 Toyota Prius
Best-in-Class fuel economy
Modern Interior
Affordable to maintain
What we don't
Low ground clearance
Conclusion
The Toyota Prius is a trendsetter that has been at the forefront of innovation in hybrid technologies for a long time. In the Kenyan market, the hybrid technology is steadily gaining traction and the Prius is firmly in the leadership position. With the ever rising fuel costs, the time to buy a hybrid is now but keep in mind its mileage and maintenance history as this will determine the overall reliability of the car.
Where to Buy the 2013 Toyota Prius in Kenya
If you are looking to either import or buy the Toyota Prius locally, we can help you with this process. Over the years, we have developed a network of trusted dealers both in Kenya and Japan who supply us with exceptional cars. Simply call us or send us a message through our contacts below and we'll get you the right car at the right price.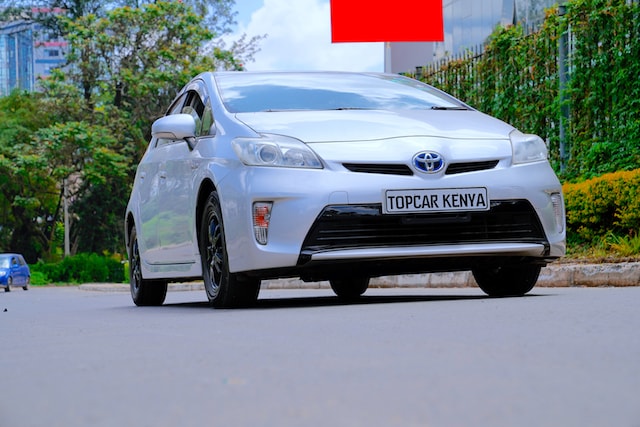 ---
If you have a question about this model or any other automotive questions, you can now get answers on our forum.
If you want to sell or trade-in you vehicle, you can list it for free via our seller portal.
If you wish to purchase this model local or abroad, you can do that via our marketplace.
You can get more about this
Toyota Prius